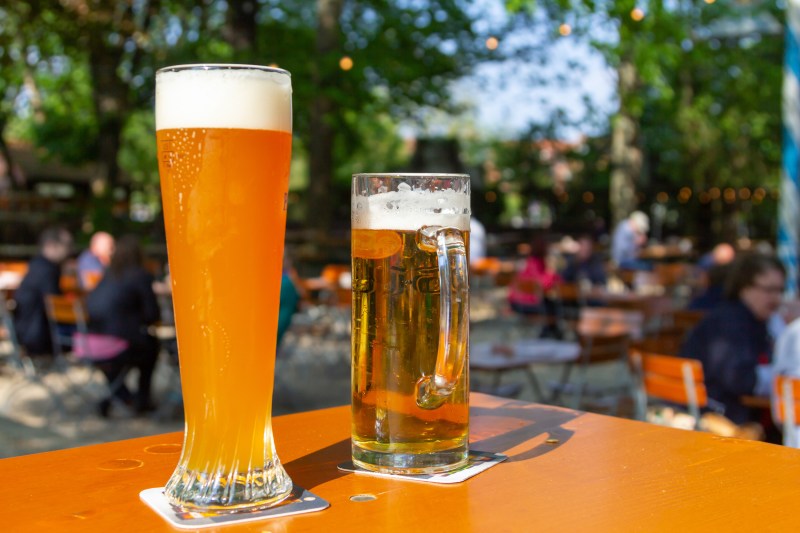 If you didn't know it, there are currently more than 9,000 (yes, you read that right) breweries operating in the U.S. That's a lot of IPAs, pilsners, and barrel-aged stouts. Honestly, it's way more beer than you or I could ever hope to drink. This also means there are a ton of breweries that, to put it a bit bluntly, aren't worth your time. There are also a lot of great outfits, brewing award-winning beers. There are also a few that stand above the rest both in terms of quality and atmosphere. These are the bucket list breweries that every beer fan should visit at least once.
The best part? These gems can be found all over the country. There are Chicago breweries, Asheville breweries, and outstanding, can't-miss breweries from Petaluma to St. Pete. We're talking names like Tree House Brewery, Russian River Brewing, Brewery Ommegang, and Portland, Maine's stalwart Allagash Brewing to name a few.
So, hop in your car (or book a flight) because you're going to want to start a list and check off each of these bucket list breweries. Keep scrolling to see them all and learn why these breweries belong on your can't-miss list.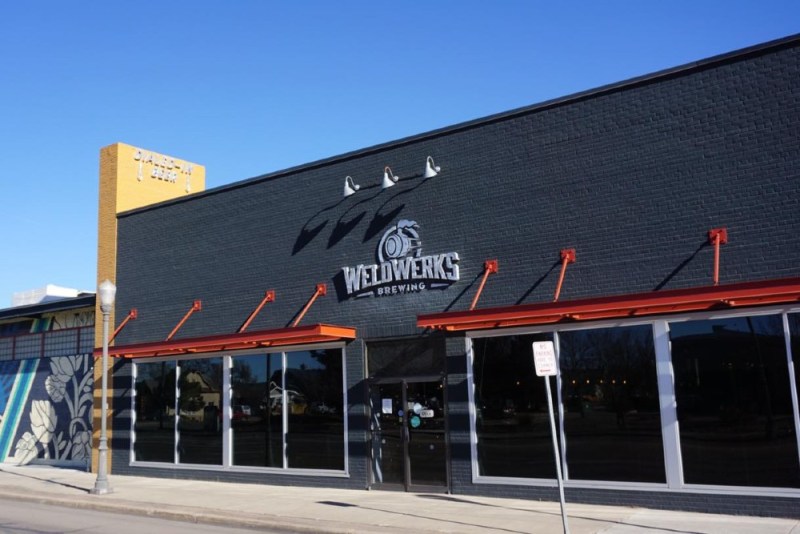 WeldWerks Brewing Company
Greeley, Colorado
This northern Colorado outfit launched in 2015 and continues to wow craft enthusiasts with weekly releases. WeldWerks has mastered the IPA but goes the extra mile, brewing with intriguing adjuncts like coconut and dragonfruit and making some of the best sours we've tasted. Better still, the brewery — headquartered in Greeley with a forthcoming tasting room opening in Colorado Springs — enjoys the company of the Rocky Mountains for a gorgeous backdrop.
HenHouse
Santa Rosa, California
Santa Rosa brewery HenHouse started like so many storied producers, a home-brewing operation that blossomed into a business. We love their high-octane IPAs as well as warm-weather sippers like a refreshing blond ale. Geographically, the brewery could not be better positioned. The Napa Valley, San Francisco, and the stunning northern Californian coast are all within striking distance of the operation.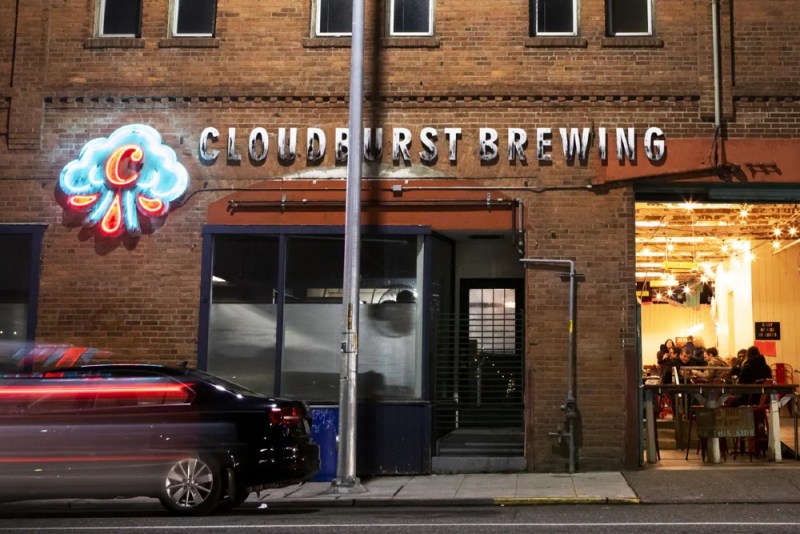 Cloudburst Brewing
Seattle, Washington
Seattle has many fine breweries, but Cloudburst is in its own remarkable league. Steps away from Pike Place Market and the water, the small outfit specializes in both IPAs and Old World styles like pilsners, Helles lagers, extra special bitters, and more. The word has gotten out, so you may be able to try some of the label's work from your favorite local tap house. But visiting is still the best way to experience Cloudburst's many rotating options. There's a second location, too, for those who want to get a tour of the Emerald City in, while visiting.
Other Half
New York, New York
Brooklyn's Other Half has blown up the beer scene over the last several years. With every release, the brewery reveals its utter fluency in the language of hops. If you're looking for an IPA so balanced you'll pack a case home with you, this is your spot. Thanks to heightened popularity, you can visit them in a few spots these days, including D.C. and the Finger Lakes. But it's tough to beat a visit to the Brooklyn space that started it all, in the heart of the storied borough where the people-watching is unmatched. If you're traveling to New York, you must stop here.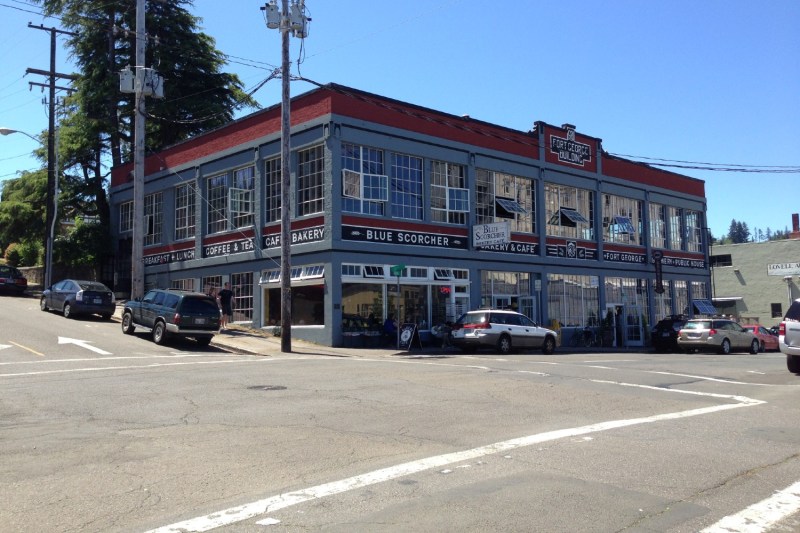 Fort George
Astoria, Oregon
On top of incredible collaborations like the legendary 3-Way IPA and amazing barrel-aged beers, Fort George offers a truly unique setting. Occupying an old cannery at the mouth of the Columbia River in Astoria, the brewery shares a habitat with playful seals and giant ships heading out to sea. You can sip on a tasty oatmeal pale, chow down on some fresh clam chowder, and peruse the many seasonal and one-off beers the establishment has become famous for.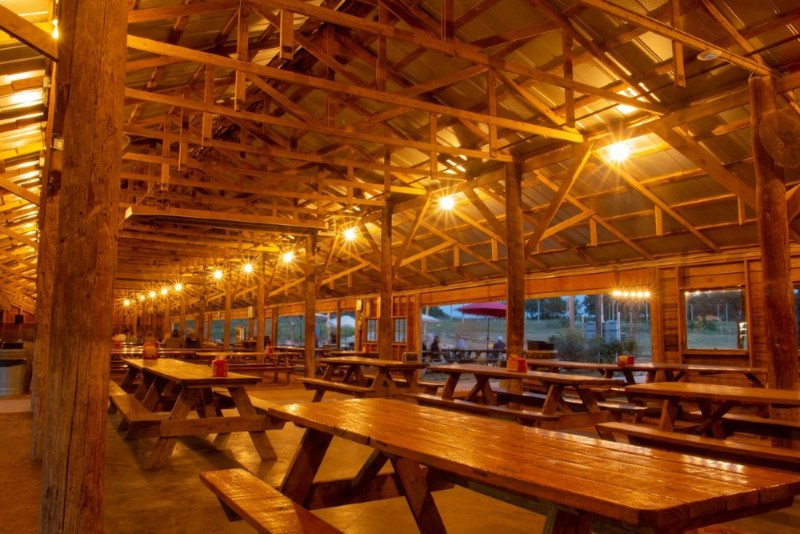 Jester King
Austin, Texas
It could be argued that Jester King practically started the experimental brewing movement. The Lone Star joint has been tinkering around with things like hop plasma and brett for years, jump-starting trends along the way. Winos especially will appreciate the brewery's work as it tends to be complex and incredibly elegant. Part of the draw is the beautiful working ranch it is set on, about 20 miles outside of the city. There's even a restaurant and nature trail on the jaw-dropping property.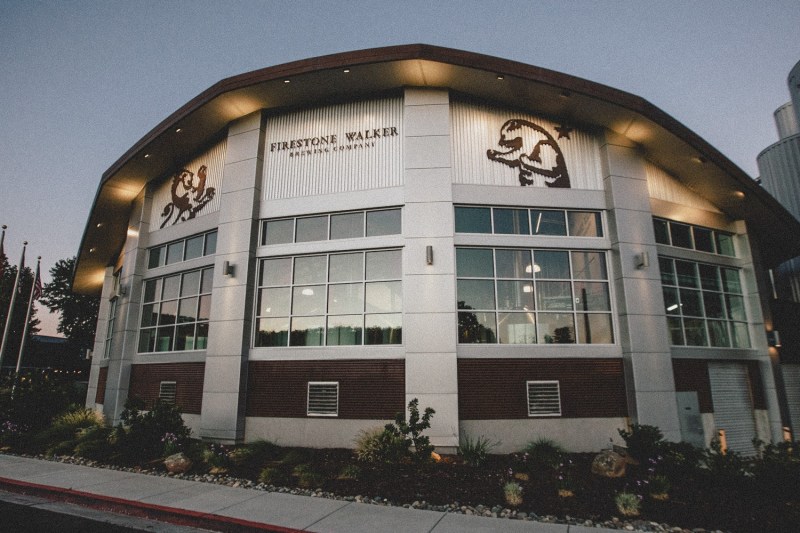 Firestone Walker
Paso Robles, California
Great beer? Check. Plenty of variety and compelling collaborations? Check. A genuinely sustainable approach to its work? Three for three. Firestone Walker makes a mean brew but also leads by example, utilizing solar energy, reusing brewing waste, and capturing steam from brewing operations only to plug it back into the local grid as power. Perhaps most importantly, amid a historic drought in the American West, the brewery works with a custom water reuse system, a move that honors and evolves with climate change. It's a reminder that there's great beer, even in Paso Robles wine country.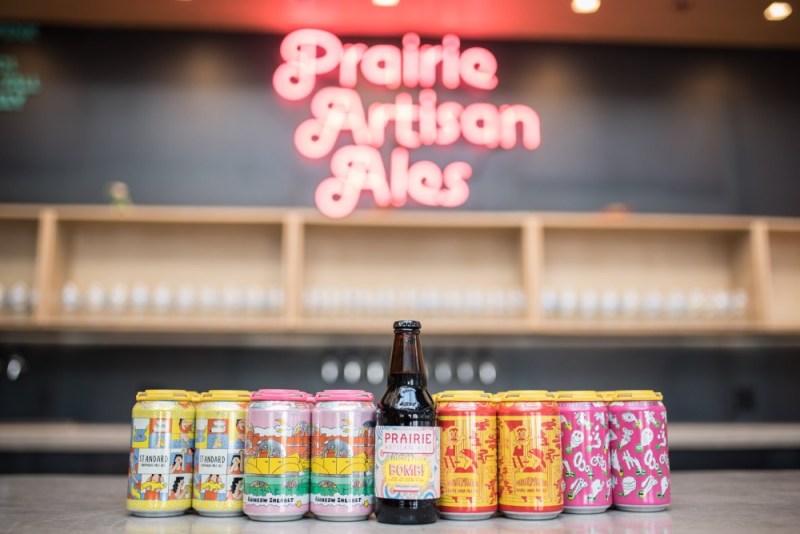 Prairie Artisan Ales
Tulsa, Oklahoma
The craft brewing pride of Oklahoma, Prairie Artisan has made a major name for itself thanks to graceful beers and artistic labels. It's the kind of place that will change your entire concept of beer as you know it. You'll wonder how such layered flavor profiles are achieved and come away with at least one new favorite farmhouse-style beer, one of Prairie Artisan's many specialties. In addition to the Tulsa spot, there's also an expansive tasting room in Oklahoma City.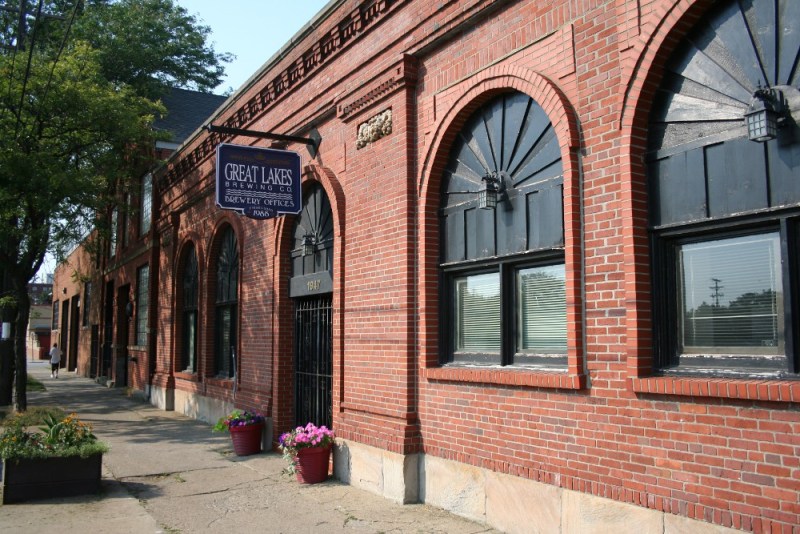 Great Lakes Brewing Company
Cleveland, Ohio
Great Lakes launched in the '80s, when brewing was more of a novelty than a full-blown industry. Since then, the iconic Cleveland label has amassed a sturdy lineup of house beers and a trusty and large Midwest following. There are well-made classics like porters, Irish ales, and hefeweizens as well as more unexpected options like imperial red IPAs. Visiting the central brewpub gives you both a great taste of the brewery's work as well as the dynamic city.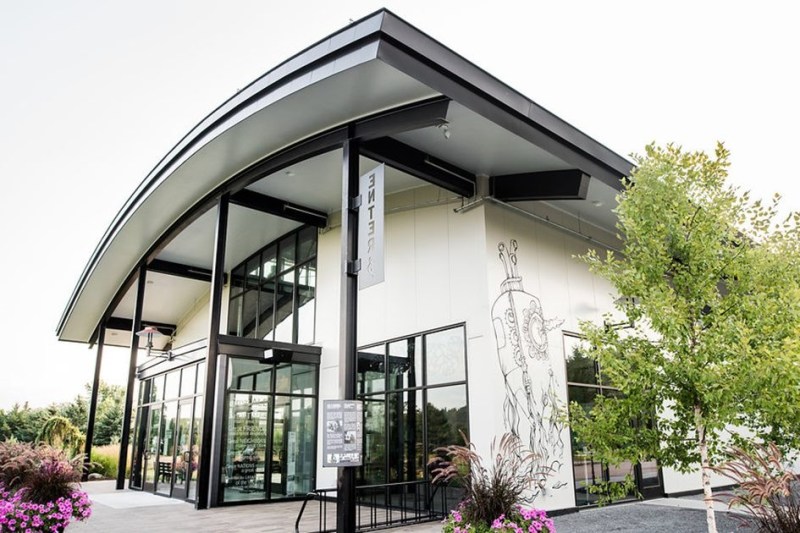 The Alchemist
Stowe, Vermont
With a devout following unlike any other in craft beer, The Alchemist has to make the list. Known for its beloved Heady Topper Ale, the Vermont brewery boasts a lovely beer garden venue in the laid-back town of Stowe. The IPAs are a must but so too are the imperial stouts, Belgian saisons, and delicious session beers. You won't be the only person there but after a single sip, you'll quickly understand the gospel of this special place. Stowe is a great ski town and a great beer town as well.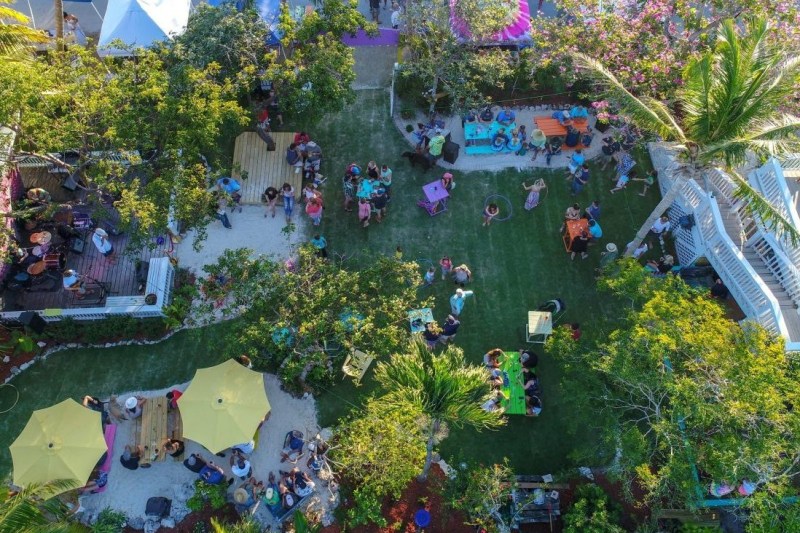 Florida Keys Brewing Company
Islamorada, Florida
Simply put, there's nothing else like Florida Keys Brewing Company. The beer is solid and the setting is pure magic, based in the tropical paradise that is Islamorada. You can't help feeling anything but bliss from the colorful and convivial tasting room in the sun-soaked Keys. Crack open a well-rounded Spearfish Amber or enjoy an aptly named Iguana Bait, a mouthwatering kolsch made with hibiscus and honey.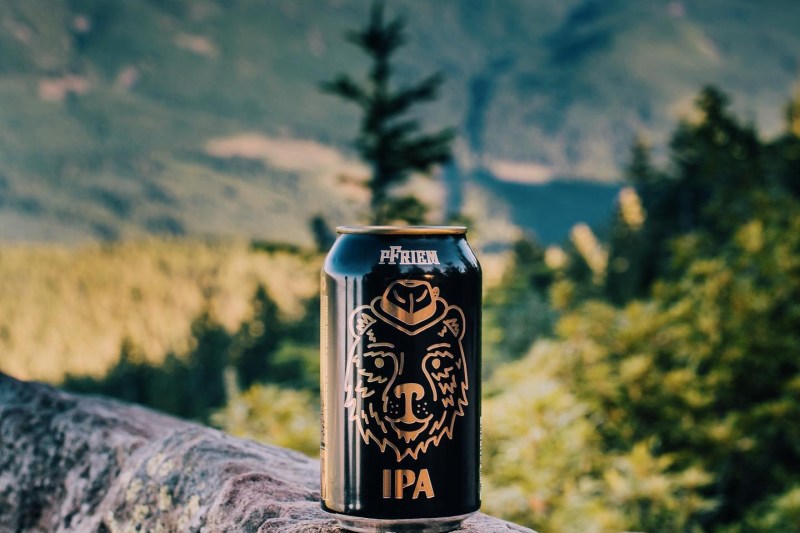 pFriem Family Brewers
Hood River, Oregon
What's better than sipping a fantastic, freshly-made beer while staring at one of the prettiest scenic areas in the nation? Not much. pFriem brings award-winning beers to an incredible landscape in Hood River. The brewery overlooks the mighty Columbia River and turns out some great food to accompany the brews and views. The IPAs are legendary, as are the barrel-aged selections.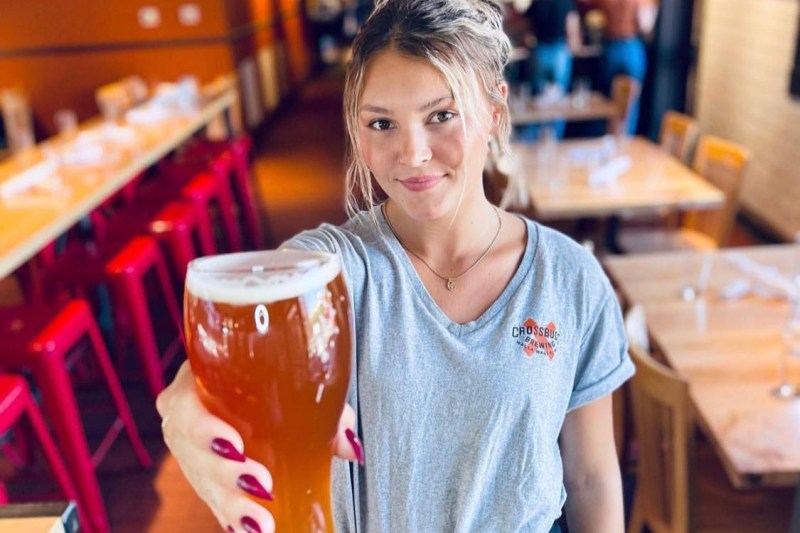 Crossbuck Brewing
Walla Walla, Washington
Walla Walla wine is well known, but it's starting to get some serious street cred for its brews too. Crossbuck Brewing has locations in Walla Walla as well as Woodinville and makes some remarkable beers. The Walla Walla headquarters is a great visit, sharing a wall with an incredible steak house and top-notch beers like the Rugged Red, a rye red ale, and some magical hazy IPAs.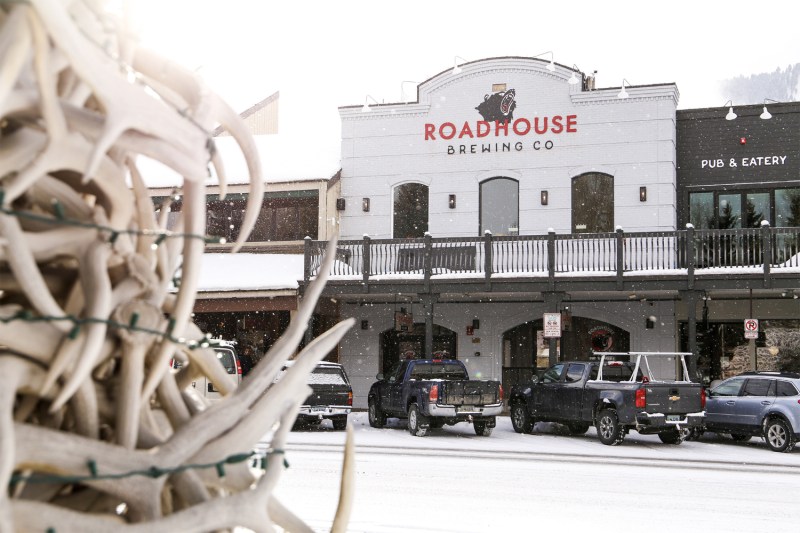 Roadhouse Brewing Company
Jackson Hole, Wyoming
There's so much to adore about Roadhouse Brewing, from its perfectly made light beers, ideal for apres ski, or its fruited options. They make one of the best pilsners in the land, and the brewpub is usually jumping, with a warm atmosphere and plenty of smiling faces. You get great beer in the context of one of the most attractive and rugged outdoor towns in the entire American West.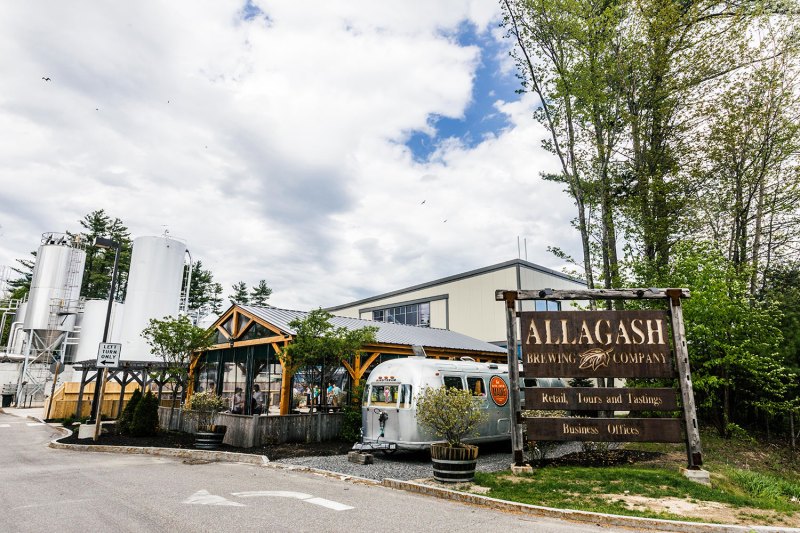 Allagash Brewing Company
Portland, Maine
If you're in either Portland, you're in good hands when it comes to craft beer. Allagash helped put the East Coast city on the beer map, blowing minds with its Belgian-inspired options (the white ale, especially). Since opening in 1995, the brand has become not just a favorite in Maine, but all over. Better, visitors are treated to a cool farmhouse setting, immersive tasting experiences including cellar tours, and a lovely bar for working your way through the esteemed portfolio of brews.
Russian River Brewing
Santa Rosa, California
If you only visit one bucket list brewery, make it Russian River. Located in Northern California, this highly popular, award-winning brewery is well known for its iconic Pliny beers. But if you visit, stop by its Santa Rosa taproom, get some great food, and make sure to imbibe the much more readily available Blind Pig IPA. Many Russian River fans swear that it's even better than the more highly touted brews.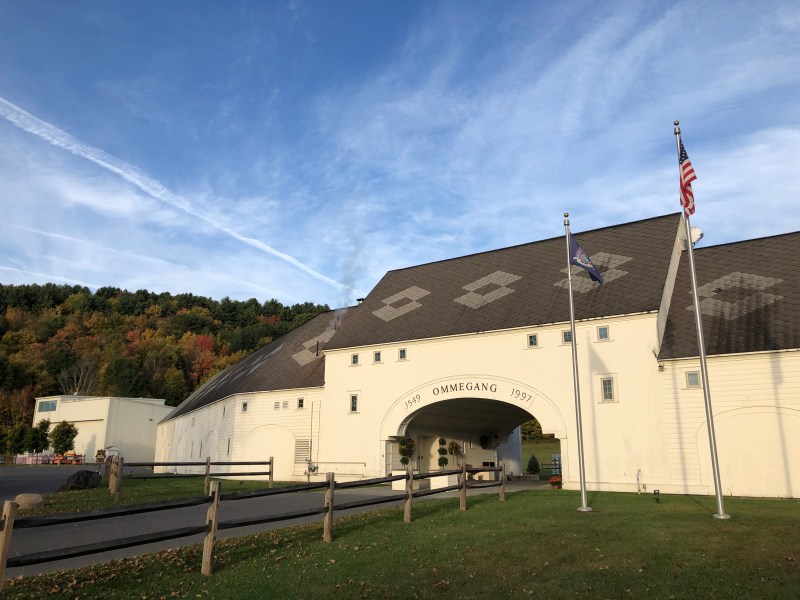 Brewery Ommegang
Cooperstown, New York
Cooperstown is known for its touristy, small-town vibe as well as the home of the Baseball Hall of Fame. But just outside the town is the idyllic Brewery Ommegang. If you didn't know better, you'd think you left Central New York and ended up in the Belgian countryside. Not only is the brewery itself beautiful (especially in the fall), but the beer is, too. We suggest its Three Philosophers, a Belgian-style quadruple ale and authentic Belgian kriek with cherries.
Tree House Brewing Company
Charlton, Massachusetts
While Tree House Brewing Company has multiple locations, its center is its Charlton, Massachusetts location. Here you'll find a massive brewery and a sprawling, beautiful campus that will make you feel like you're going to beer college. While it makes various styles, hazy is the name of the game. The brewery is more well known for its juicy, tropical, fruity-filled, New England-style IPA Julius and its various offshoots.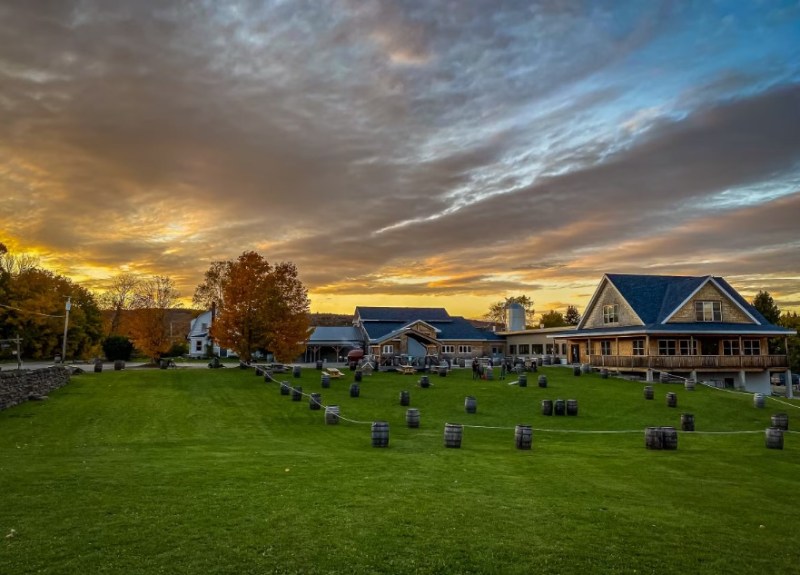 Hill Farmstead Brewery
Greensboro Bend, Vermont
When it comes to a mixture of award-winning beers and a majestically located brewery, it's tough to beat the appeal of Hill Farmstead. Visit in the autumn and enjoy the beautiful reds, yellows, and oranges of the changing leaves while you enjoy a pale ale, IPA, Saison, or stout. Pick a beer style and this brewery has won a ton of awards for it.
Toppling Goliath Brewing Company
Decorah, Iowa
You might not immediately think of Iowa when you think of beer. But one visit to Decorah's Toppling Goliath Brewing Company and you will. Stop by the taproom for mouth-watering burgers, wings, soft pretzels, fried pickles, and a pint of its popular hazy, juicy, hoppy, Citra-fueled King Sue IPA.
Grab some thumbtacks and mark these 20 best breweries on your craft beer map. Cross them off your list as you visit and you're bound to not only get some new favorite beers in the process, but also expose yourself to some great towns and tasting experiences. Go thirsty, pack a growler, and get your craft beer education on.
Editors' Recommendations