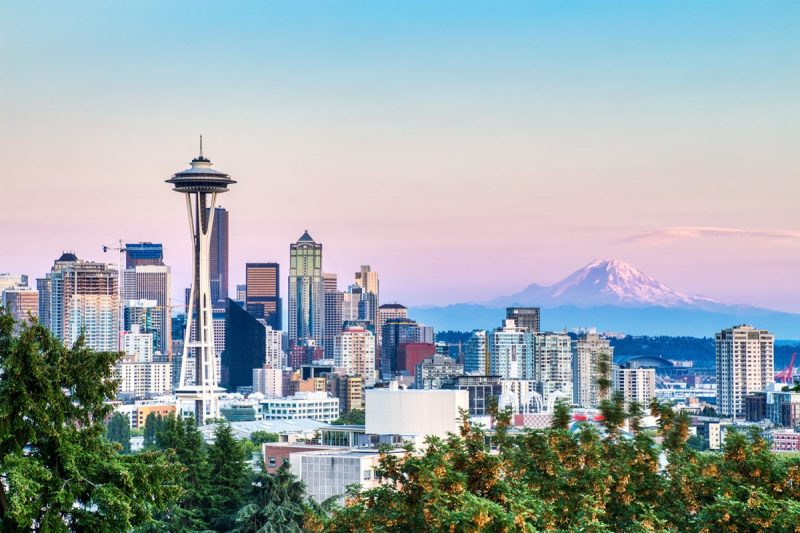 Seattle has countless things to offer to travelers looking for the ideal summer vacation due to easy access to wilderness areas, abundant city parks, and a renowned foodie scene that has pivoted to takeout and delivery.
Spending on yourself for a vacation to your dream destination gives you a chance for much-needed rest, relaxation, and the opportunity to unearth the hidden beauty of local attractions. With short-term rentals and hotels enhancing cleaning and social-distancing policies, and with the right CDC-recommended precautions, traveling helps support local businesses and the hospitality industry. So if you need a quick getaway to unwind and temporarily escape from your daily life, here's how you can have a grand vacation in the Emerald City this summer.
Related Guides
Where To Stay
Want to stay in a houseboat or in a luxurious hotel? The ball is in your court as there are a plethora of hotels in the city, with some of them just a few miles from Seattle airport. We suggest checking out these places as you plan out your itinerary.
Best Houseboat: Airbnb Houseboat Rental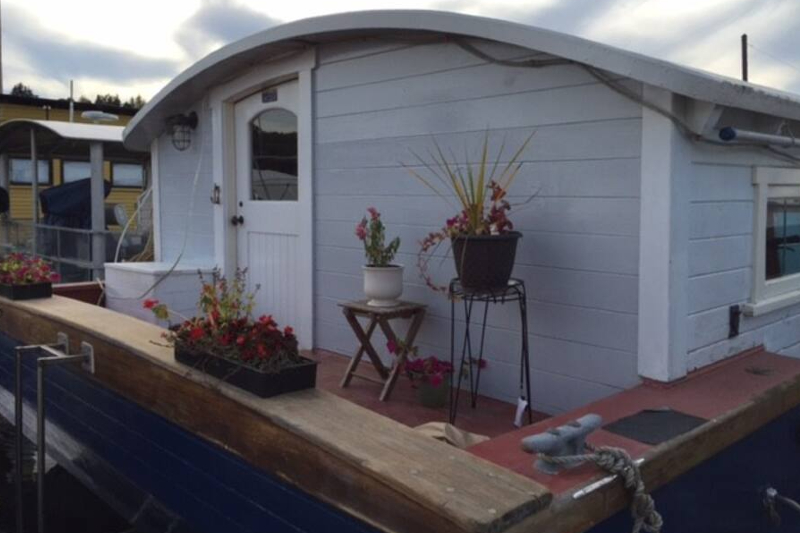 Seattle and its greater metro area are surrounded by water, from bays to channels to lakes. Houseboat living is extremely common here, and with this Airbnb rental, you can get a taste of houseboat living for yourself. Moored on the Fremont Cut, which connects Lake Union and Shilshole Bay, this prime location provides fast access to trendy neighborhoods such as Ballard, Fremont, and North Queen Anne. When not out (safely) exploring, you can kick back on this nicely appointed houseboat, which features amenities like a queen bed, fire-burning woodstove, Wi-Fi, back deck on the water, kitchenette, bathroom, and cozy living area.
Nearest airport: King Country International Airport
Time: 18 minutes via car
Distance: 8.6 miles
Best Rooms: Graduate Seattle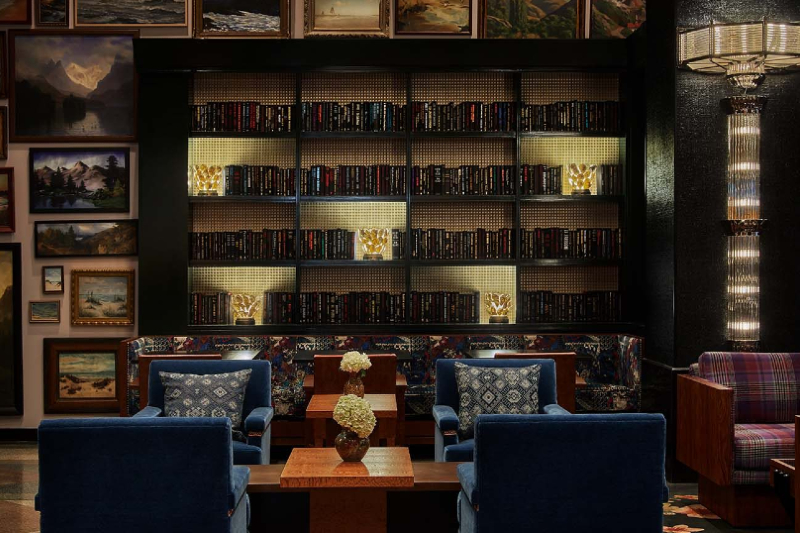 Located in the University District with all of its artsy goings-on and hip shops, the Seattle outpost of this up-and-coming collegiate boutique hotel chain features University of Seattle-themed colors alongside its Art Deco-meets-dark-academia décor and design. Its 158 rooms range in size from twee Studios for solo travelers to Queen-Queens for group staycations with your quarantine bubble buddies. Start the day with coffee and breakfast sandos from Poindexter Coffee on the ground floor, which transitions to a natty wine bar at night, and in the evening head to the rooftop Mountaineering Club for craft cocktails, oysters, and unbeatable views of The Mountain.
Nearest airport: Seattle-Tacoma International Airport
Time: 22 minutes via car
Distance: 18.4 miles
Best Pet-Friendly Hotel: Hotel Theodore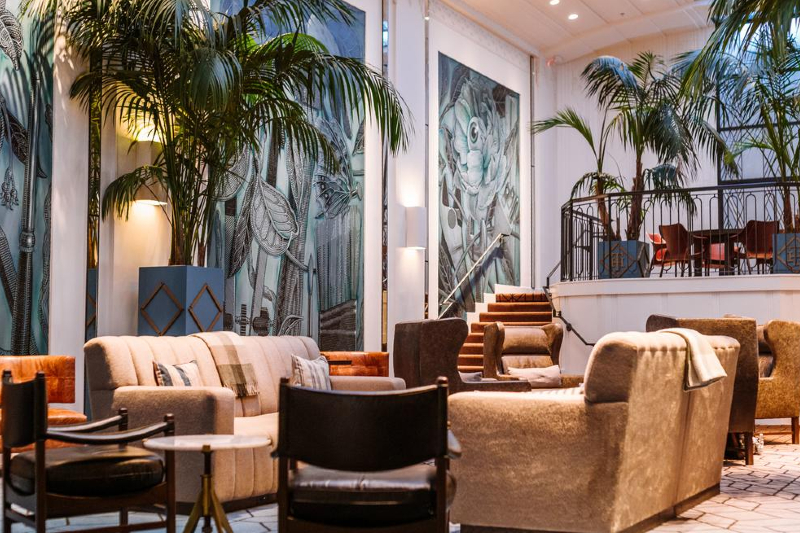 Treat yourself to an upscale stay at the opulent, art-centric Hotel Theodore in downtown Seattle. With well-thought-out COVID-19 policies like contact-less check-in and a virtual concierge, you can feel safe and secure from the beginning of your stay right to the end. Their range of stylish and well-appointed rooms are perfect for solo or group stays, and right outside the hotel's front door is the downtown area with its many fine restaurants and attractions. And if you really want to splurge, try out the Champagne Wishes & Penthouse Dreams offer, which comes with free valet parking, champagne, and top-of-the-world views.
Nearest airport: King Country International Airport
Time: 13 minutes via car
Distance: 6.5 miles
Best Splurge: Grand Hyatt Seattle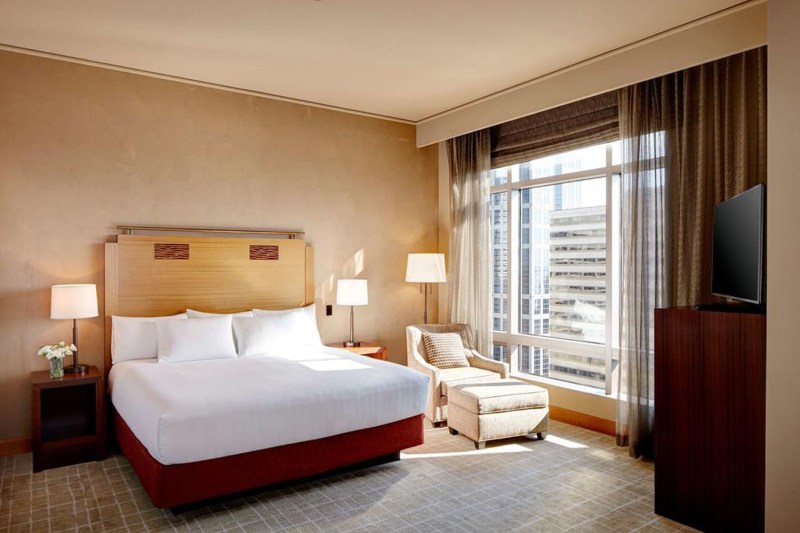 Experience a luxurious getaway at the Grand Hyatt Seattle, boasting modern rooms that feature a majestic view of the city. Equipped with flat-screen TVs, the rooms come with a large bathtub and velvety bathrobes, allowing you to get the royal treatment you deserve. The hotel's on-site restaurant, Ruth's Chris Steakhouse, offers the ultimate fine dining experience for classy travelers. After a hearty meal, you can visit the Pike Place Market, which is only 15 minutes away from the hotel. Then, head on to the health club to take advantage of Grand Hyatt's spa high-class spa treatment services and sauna.
Nearest airport: Seattle-Tacoma International Airport
Time: 18 minutes via car
Distance: 14.7 miles
Best Furnishing: Fairmount Olympic Hotel
The Fairmount Olympic Hotel is listed on the National Register of Historic Places for a reason. This pet-friendly hotel lures guests with an elegant interior, captivating you with its French-inspired décor. Once you check in, you will be met with designer toiletries and plush robes, making you feel like a king. Enjoy the hotel's 24-hour concierge service should you need help in navigating around Seattle.
Nearest airport: Seattle-Tacoma International Airport
Time: 17 minutes via car
Distance: 5 miles
What To Eat
Alongside Portland, Seattle is one of the Pacific Northwest's culinary gems, specializing in fresh, delectable seafood and multicultural fare from around the world courtesy of its diverse population. The state of Washington has removed most COVID-19 restrictions, so indoor dining is permitted again, but outdoor dining is still encouraged, and many restaurants are offering takeout and delivery. Here's a quick guide to help you gauge each restaurant or bar's food prices:
"$" = budget-friendly or cheap

"$$"= average

"$$$"= expensive
Best Bakery: Bakery Noveau
William Blake has more than two decades of experience in baking, demonstrating his expertise in the field through Bakery Noveau's state-of-the-art food offerings. Now a well-known Seattle icon, the bakery offers a diverse range of food to diners, including drool-worthy breakfast pastries like cream cheese Danish and fresh seasonal specialties such as the Italian Roll.
Best Ambiance: Biscuit Bitch
We know it's a unique name, but hey, Biscuit Bitch also serves great food. Owned by Kimmie Spice, Biscuit Bitch offers not only an upbeat ambiance but also filling, yet affordable food for diners. It's a space where you can freely interact with other customers without feeling left out. At Biscuit Bitch, every person treats you as if you're family. That's how hospitable they are.
Best for Kids: The Fat Hen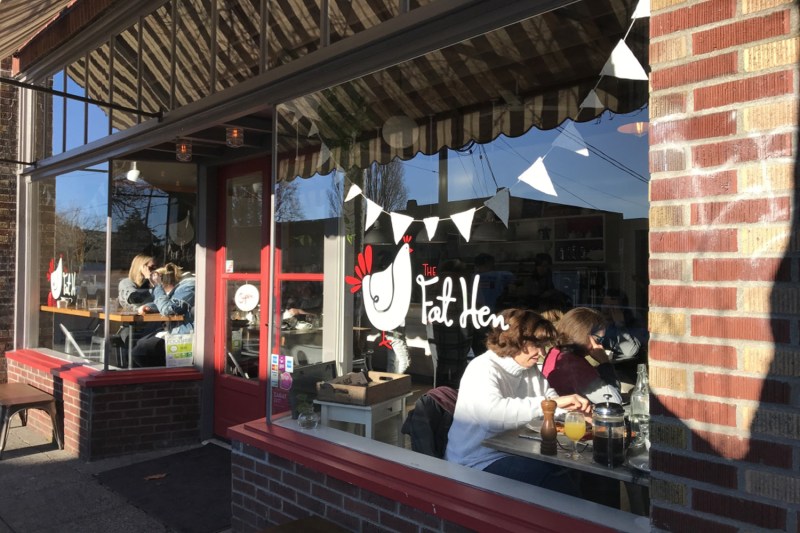 Claiming to be located in a "teeny tiny neighborhood," The Fat Hen serves filling breakfasts and lunches with coffee, tea, mimosas, and more. For its seasonal menu, The Fat Hen offers house-made granola and its signature chicken sandwich. There's also "Little Hen," a kiddie breakfast meal containing cage-free scrambled eggs, toasted English muffin, and pancetta.
Best for Breakfast: Glo's
First established as a breakfast and lunch diner in 1987 by Gloreen Raineri, Glo's is known for cooking meals from scratch using the finest ingredients to serve freshly made food to customers. Although the restaurant now focuses on serving breakfast, some of the offerings we recommend trying are its eggs benedict variations, buttermilk biscuits, and homestyle corned beef hash.
Best Chinese Restaurant: Din Tai Fung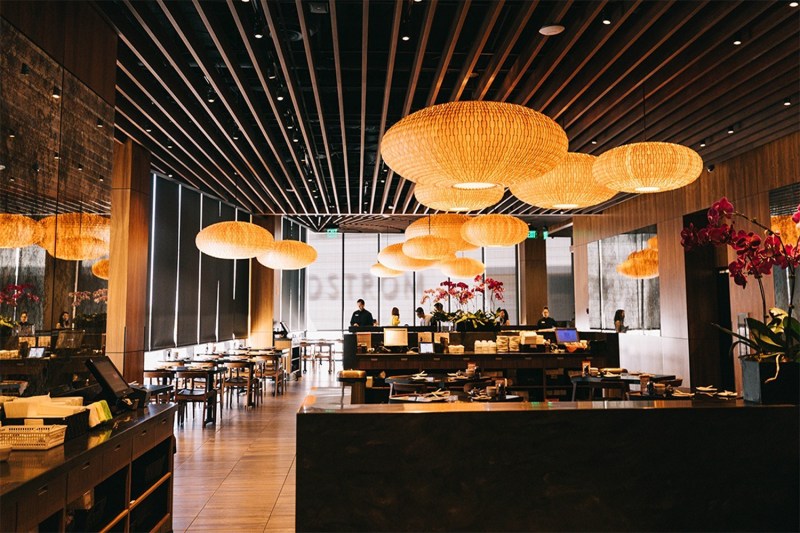 Bing-Yi Yang was born in 1927 and selling cooking oil, naming his shop "Din Tai Fung." Yang and his partner made Xiao Long Bao in the same shop, and at this point, a legend was about to be born. The couple's Xiao Long Bao's business boomed, forcing Yang to phase out his cooking oil business and turning it into the beloved restaurant we know (and dine today). Aside from Xiao Long Bao, this well-known restaurant also serves soy noodle salad, noodle soups, and other gourmet Chinese delights.
Best Q-Pao: Dough Zone Dumpling House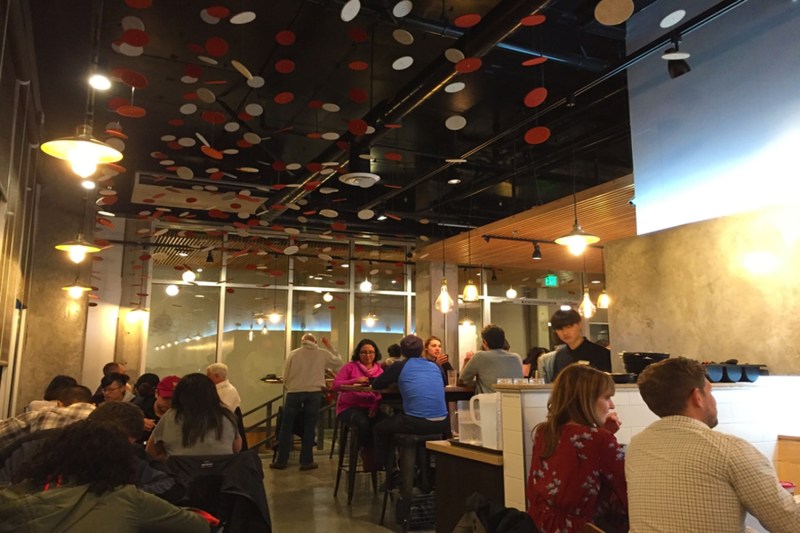 Dough Zone is known for its Q-Bao or pan-fried buns, crafted with high-quality ingredients and prepared with perfection. If you need more options, the restaurant prepares vegan-friendly food like green onion pancakes and appetizers to spice up your meals. Allergens are listed in an easy-to-read table on its website, so you may want to check that out.
Best Vietnamese Restaurant: Pho Viet Anh
Pho Viet Anh has been serving flavorful Vietnamese food since 2006, all made with the finest non-GMO ingredients for a one-of-a-kind dining experience. Seasoning is infused in each meal to extract the ingredients' natural flavors, tickling your palate. The restaurant's pho is packed with veggies along with beef, chicken, or tofu. The staff is accommodating and prompt, so rest assured that you will get the best service when dining in Pho Viet Anh.
Best Value: Pho 99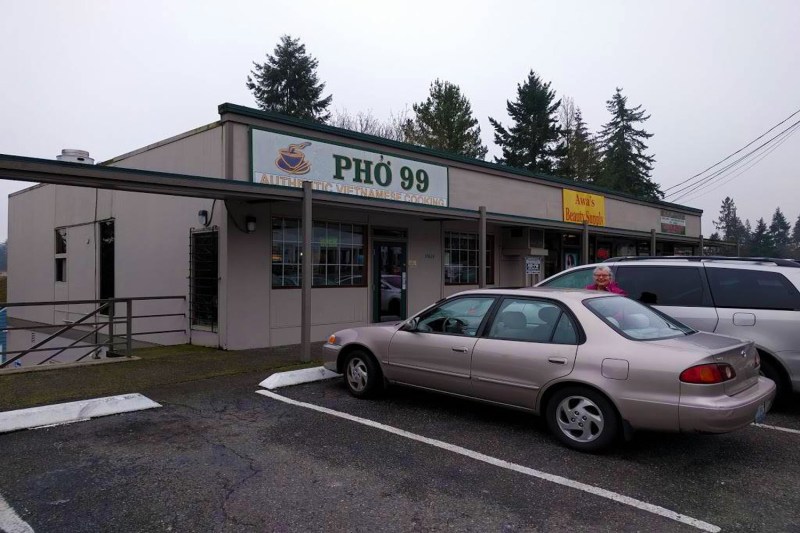 Like Pho Viet Anh, Pho 99 has a wide variety of Vietnamese food for travelers of all lifestyles — from tofu roll to rice noodle soup. We recommend Pho 99 if you think that Pho Viet Anh's prices are too steep. No judgment there.
Most Community-Oriented: Taylor Shellfish Farms
Taylor Shellfish Farms came into existence thanks to the owners' great-great-grandfather. From then on, every generation has shown a fervent passion for both shellfish and the community. Now led by Bill and Paul Taylor and Jeff Pearson — Bill and Paul's brother-in-law — Taylor Shellfish Farms has become a thriving company and oyster bar that serves the freshest raw oysters, geoduck, and more.
Best Oyster Bar: The Walrus and the Carpenter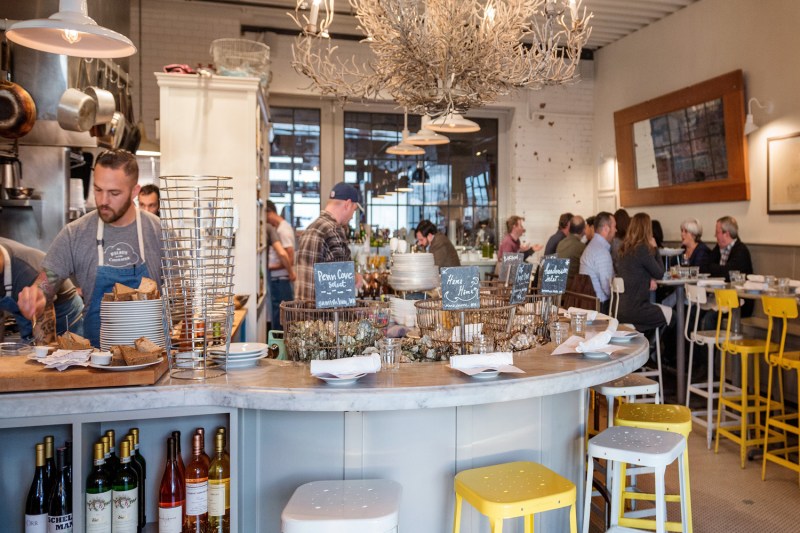 The Walrus and the Carpenter is the brainchild of Renee Erickson, Jeremy Price, and Chad Dale. The trio began working on the establishment in winter 2009, and with the help of their loved ones and friends, the restaurant finally opened its doors, serving its first guests in summer 2010. Presently, the Walrus and the Carpenter is known for its friendly, bustling atmosphere, plates of delicious oysters, and refreshing glasses of alcoholic beverages.
Best Luxury: Matt's in the Market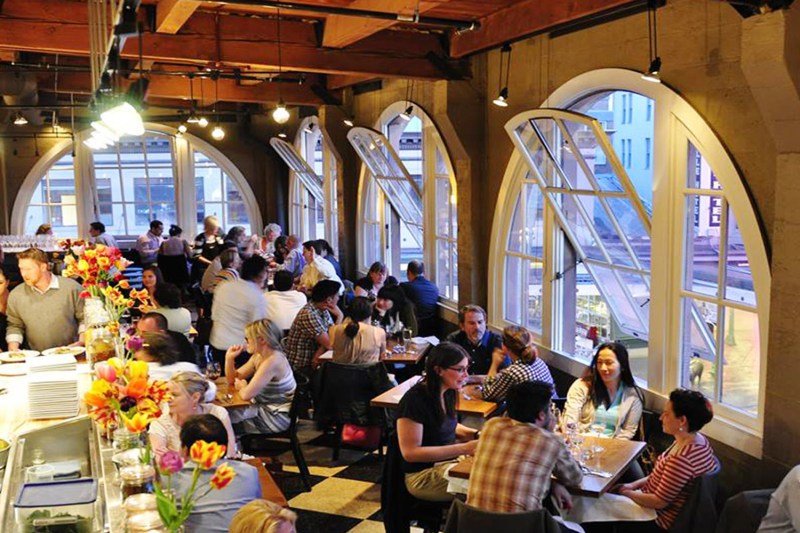 Craving wine after a long day of exploring Seattle? Head on to Matt's in the Market, boasting an extensive wine and beer menu for all connoisseurs and enthusiasts. The restaurant also serves lunch and dinner. However, the offerings can be unique so it's a great opportunity to train your taste buds. Trust us, this is one way to end up sleepless in Seattle (and, hopefully, not broke)
Best Seafood Menu: Manolin
Manolin makes a big splash with its seafood-inspired menu, offering wallet-friendly options such as bagels and kimchi trout sandwiches. Fun fact: The restaurant ended up on the Bon Appetit hot 10 in 2015 a year after it first opened in 2014.
Best for Groups: Sushi Kashiba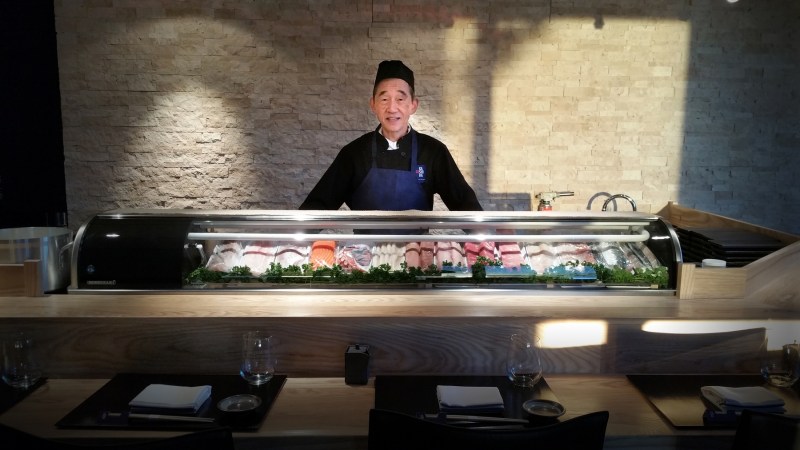 Japanese chef Shiro Kashiba completed years of apprenticeship under Jiro Ono, Kashiba's senior supervisor, and sushi maestro, successfully introducing the edomae sushi to Seattle. Today, Sushi Kashiba provides both ala-carte meals and Kashiba deluxe omakase boxes, with the latter containing sushi and other assortments. You can eat the omakase box yourself or share it with your friends.
Best View: Mountaineering Club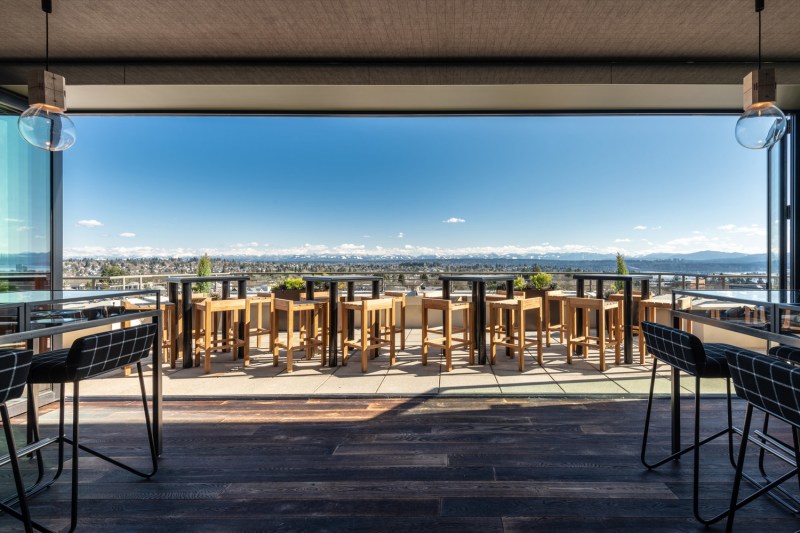 Have you ever wanted to marvel at the picturesque Mount Rainier while enjoying your favorite food and drink? Look no further than Mountaineering Club, one of Seattle's mixology hotspots. Located on the 16th floor of Graduate Seattle, Mountaineering Club features high-quality local ingredients and delightful cocktails that will surely tickle your palate. If you want to good time in Seattle, we recommend Mountaineering Club. It's a bit pricey but the view makes it a top-tier destination for nature and food lovers.
Best Theme: Teachers Lounge
Hold up, it's not what you think it is. Teachers Lounge is a North Seattle-based cocktail lounge that provides alcoholic beverages and cafeteria-inspired food to customers. This scholastically-themed establishment also prepares Teachers Lounge originals such as Essay No.1 and Heat Miser. Don't just thank the staff, thank also the science and art of good eating.
Best Smokehouse: Lady Jaye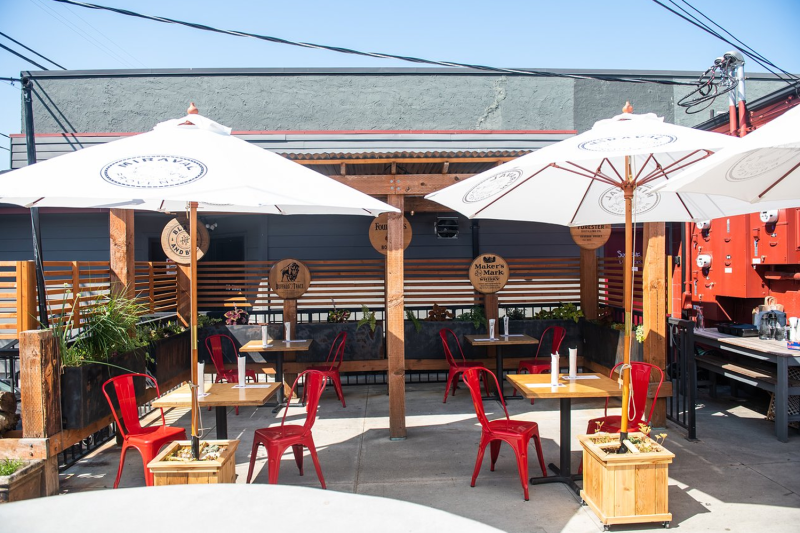 Lady Jaye serves both smoked meat and cocktails. If you're aiming for cocktails, we recommend trying the smoked Old-Fashioned and trash Manhattan. And if you want to cook your own dinner, you can drop by the Lady Jaye general store for lesser-known meat cuts
Outdoors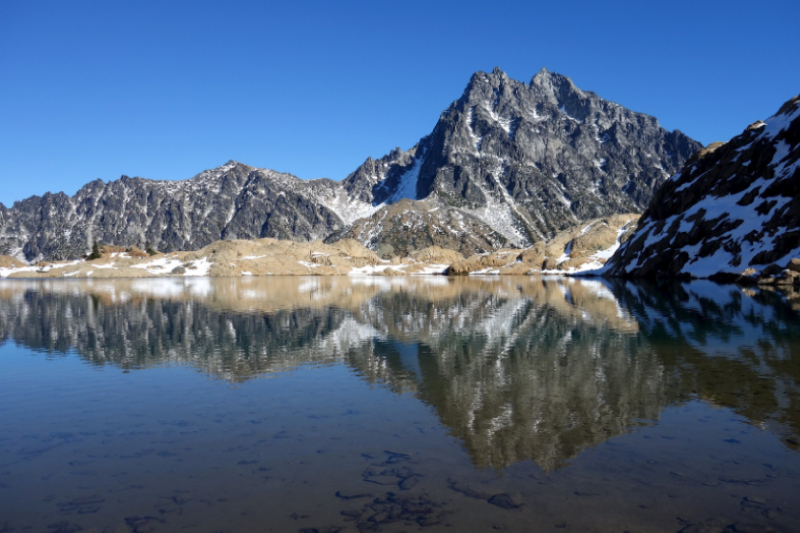 Obviously, Seattle is a nature lover's paradise. But since you probably already visit Mount Rainier, Bainbridge Island, and some of the more popular sports in the San Juan Islands on a regular basis, it's time to look off the beaten path. Okanogan-Wenatchee National Forest is within an hour's drive from Seattle and has tons of majestic hikes that lead to alpine lakes and scenic mountaintop vistas. For an island day trip, check out Whidbey and Camano Islands for hiking, scenic drives, and local flavor in charming small towns.
Or if you want to spend time on the beach, head to Kopachuck State Park near Gig Harbor for beautiful views and great clamming and crabbing (for which you'll need a recreational license). You can rent the best hot tub boats so you can appreciate the Seattle weather and enjoy the cool sea breeze while spending quality time with your partner (or with yourself).
Indoors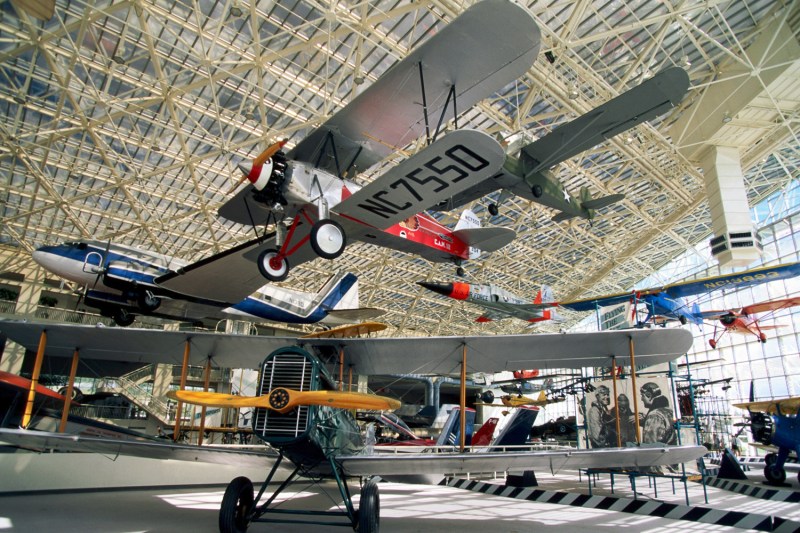 Some attractions might be temporarily closed. Don't be sad, for there are still plenty of things you can do in Seattle — particularly indoors. For example, if it's cold and rainy day and you don't want to go out, you can have fun in your hotel room, like checking out digital tours and livestreams of museums and attractions such as The Museum of Flight, the Seattle Aquarium, and the National Nordic Museum.
You also can take cooking lessons from some of Seattle's top chefs like those at Canlis, which launched a "Canlis Community College" of cooking and dining videos with local chefs (available now to watch on their YouTube channel). And some local theaters and performing arts venues like the Book-It Theatre and Town Hall Seattle are offering audio or streaming services for plays, dances, and musical performances.
How to Save Money on Your Trip to Seattle
Experiences
Despite Seattle's unique coffee culture, amazing grunge music scene, and general outdoor lifestyle, it still has a lot of hidden gems to offer to travelers looking for an amazing time in the city. It is also home to Pike Place Market, the Space Needle, and multiple tech-industry headquarters, such as Amazon and Microsoft. Make sure to check out Kayak if you want to try out new things or go to an adventure.
Hotels
With so many amazing places in Seattle, you'd probably want accommodation where you'd be able to easily get around the city without consuming too much of your time. Kayak lets you book both affordable and luxurious hotels easily so you can enjoy your stay in the city.
Vehicle Rentals
Now, although Seattle has a lot of amazing things to offer, traffic congestion might not be one of those. So, if you want to maximize your time, Kayak has great car rental deals to get you around the city without any inconvenience.
Editors' Recommendations