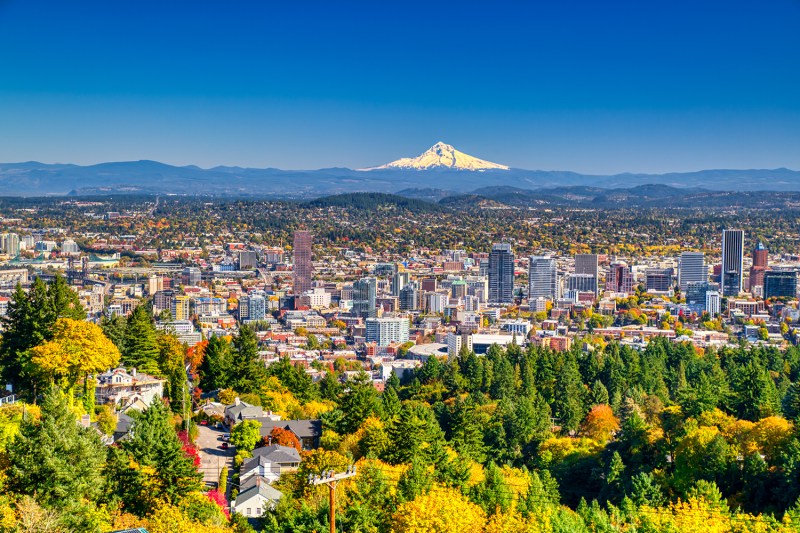 As we welcome the vibrant spring landscape with open arms, travelers are now itching to pack their bags and explore underrated local (or far-off) attractions. Staying in a hotel that you've been eyeing for weeks, spending a few days marveling at picturesque landscapes, and trying out different restaurants not only nurtures your wanderlust but also uncovers new things about your preferred destination.
Portland— home of the basketball team Portland Trail Blazers— is the enclave of all things weird and wonderful. From checking out that new outdoor art installation to browsing locally made wares at chic boutique stores, Portland's offerings for urban adventure are never-ending.
Related Guides
There's always a new raved-about restaurant, another trendy single-origin roastery and café popping up just down the street, another craft brewery or experimental bar that your friends say you simply must try. And it's easy enough to work off all those good eats by hitting the trails of city parks or wilderness spots like Mount Hood, the Columbia River Gorge, or the Oregon Coast.
Does the prospect of dropping by Oregon's quaint breweries and verdant sceneries make you excited? If you're fully vaccinated the CDC recommends waiting two weeks after your two-dose vaccine (or one dose depending on vaccine type), wearing a face mask, and quarantining afterward when traveling. So whip out your calendar, pick a weekend, and get to booking for travel in 2021. Our Portland travel guide to help you navigate this gorgeous city, enjoy the warm Portland weather, and fall in love with its local attractions.
Where to Stay
Interested in staying in a different neighborhood than you live in to see what the vibe is like there? Fancy crashing at that new fancy hotel you heard was opening near Old Town Chinatown? Or how about checking out that historic outfit on the other side of the river? As a city that thrives on tourism, Portland has accommodations to suit all kinds of budgets and tastes. Here's our roundup of the best Portland hotels, with most of them close to Portland airport.
Best Tiny House Hotel: The S'more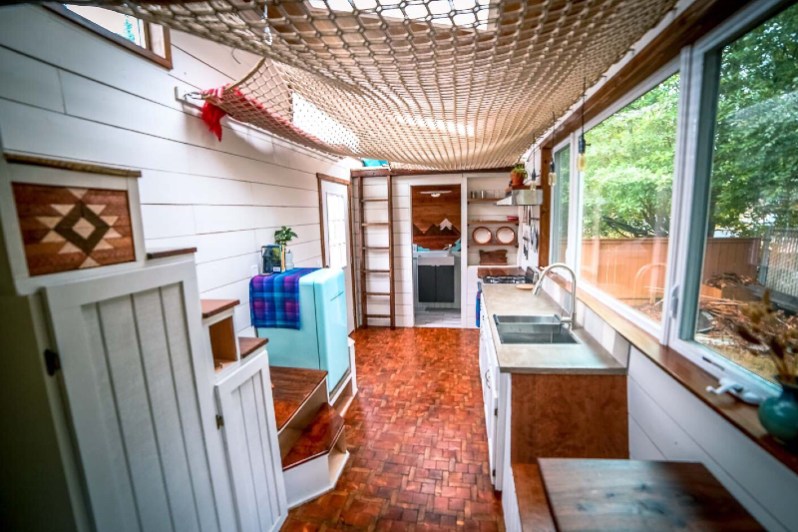 Portland is arguably the epicenter of the tiny house movement, and from tiny house hotels to rental units, the city is crawling with these miniature homes. This light-filled Airbnb rental in the Russell neighborhood of Northeast Portland offers the perfect escape, with a white-washed wood interior and cute décor touches like a ceiling hammock that connects the upstairs bed and loft areas. It comes with its own bathroom and amenities including heating and Wi-Fi. The owner has also specified that special care is taken to thoroughly clean and disinfect The S'more after each guest.
Best for Foodies: The Hoxton
Bringing its signature mid-century modern aesthetic to a hundred-year-old building in Old Town Chinatown, the U.K.-based Hoxton chain opened its first West Coast outpost here in the Rose City in 2018. With 119 plush rooms where you can relax with a good book from the famous Powell's City of Books right up the street, co-working and communal spaces, two restaurants, and a secretive speakeasy bar, plus easy access to nearby attractions and restaurants in Chinatown, the Pearl, and downtown, The Hoxton Portland has everything you need for a vacation.
Nearest airport: Portland International Airport
Time: 17 minutes by car
Distance: 12.1 miles
Best Décor: McMenamins Kennedy School
If you're looking for a taste of Portland's notorious "weird" vibe, look no further than McMenamins. This PNW chain restores historic buildings and properties and gives them new life as delightful, quirky hotels, restaurants, and brewpubs; the brand also operates a craft brewery and winery. Their Kennedy School location in artsy Northeast Portland is housed in an old elementary school, so its King and Queen rooms have school and literature-themed interiors. There are also restaurants, bars, a heated soaking pool, and entertainment spaces for screening films or listening to music.
Nearest airport: Portland International Airport
Time: 12 minutes by car
Distance: 5.3 miles
Inn at Northrup Station
The Inn at Northrup Station is not one of your average Portland hotels. The hotel's interior is adorned with artworks created by Portland's artists, with its retro-inspired furnishing evoking a lively, yet homey vibe.
The lobby draws you in with its artistic interiors and jars of candy, satisfying your cravings while feasting your eyes with the inn's fused glass— which in itself, a work of art. The rooms are air-conditioned and include a flat-screen TV and a seating area for exhausted travelers. All rooms come with a hairdryer and free toiletries, helping you feel at home. Plus, the hotel offers free WiFi and parking, as well as facilities for disabled travelers.
Nearest airport: Portland International Airport
Time: 20 minutes by car
Distance: 14.2 miles
Embassy Suites
As the sole member of the Historic Hotels of America, Embassy Suites is known for being a mile from theaters, the convention center, museums, and other major attractions— making this suite a top choice for travelers who value convenience. All spacious rooms are equipped with flat-screen TVs and even come with free spa services.
You will enjoy its gourmet free cooked-to-order breakfast — and if you want something to satisfy your adventurous palate — you can drop by the manager's reception to gorge on flavorful hors d'oeuvres. Don't forget to visit Embassy Suites' on-site restaurants, Mother's Bistro and Bar and Kingsland Kitchen, for all-day homestyle-cooking and Full English Breakfast, respectively. The hotel features one swimming pool, non-smoking rooms, and family rooms.
Nearest airport: Portland International Airport
Time: 18 minutes by car
Distance: 12 miles
What to Eat
As with restaurants across the country, most PDX restaurants have pivoted to take-out or delivery services in lieu of dine-in. Many have also outfitted their patios or street fronts for increased outdoor dining. So there are still ways to experience Portland's famous foodie scene. And to-go cocktails were recently legalized, so you can also enjoy a quality craft cocktail along with your meal. Price ranges are indicated with a "$" sign. For your reference:
"$" = budget-friendly or cheap

"$$"= average

"$$$"= expensive
Best for Sweet Tooths: Pip's Original Doughnuts
Managed by mini doughnut-obsessed couple Nate and Jamie Snell, Pip's Original Doughnuts serves freshly made sweet, piping hot doughnuts, homemade chai tea lattes, and locally roasted coffee and espresso. The staff is also accommodating, which is a plus for travelers who want to have a cozy dining experience.
Best for Egg Lovers: Fried Egg I'm In Love
Jace Krause — founder of Fried Egg I'm in Love — lived in Seattle and worked in the corporate world. However, he knew he needed a U-turn in his career. Krause promised his wife Ellen that he would move if she found a job in PDX. His life went uphill as he finally fulfilled his dream of starting a business, which is the food cart and restaurant we know today.
Fried Egg I'm in Love makes breakfast sandwiches, with each one cooked with love and passion. Their most popular offerings are the vegan breakfast burrito and house vegan sausage, all loved by both vegans and meat lovers. Come and visit Fried Egg I'm In Love's food carts at Pioneer Courthouse Square in downtown PDX and Prost! On Mississippi Avenue in North Portland for a hearty breakfast.
Browse the menu at Fried Egg I'm In Love
Best Menu: Olympia Provisions Public House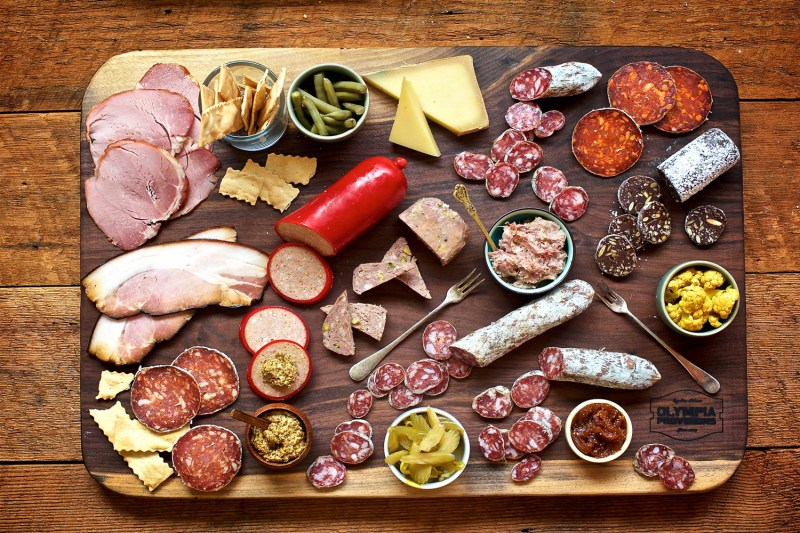 Olympia Provisions feels like your neighborhood pub with an Alpine town twist. The restaurant not only offers the classics such as the bratwurst and frankfurter, but it also provides customers with a diverse food menu, ranging from burgers to salads. The establishment serves Rosenstadt draft beers and Alpine schnapps for revitalizing your soul.
Best Grilled Food: Lazy Susan
Love grilled food? Lazy Susan is for you. Don't be fooled by the name because this charcoal grill resto exerts immense effort in sourcing heritage meats and locally grown produce to serve its customers with juicy plates of grilled chicken wings, pork bellies, and more. Choose from their selection of wines, cocktails, and beer should you want to add a bit of zest to your brunch.
Best for Outdoor Foodies: Matt's BBQ Tacos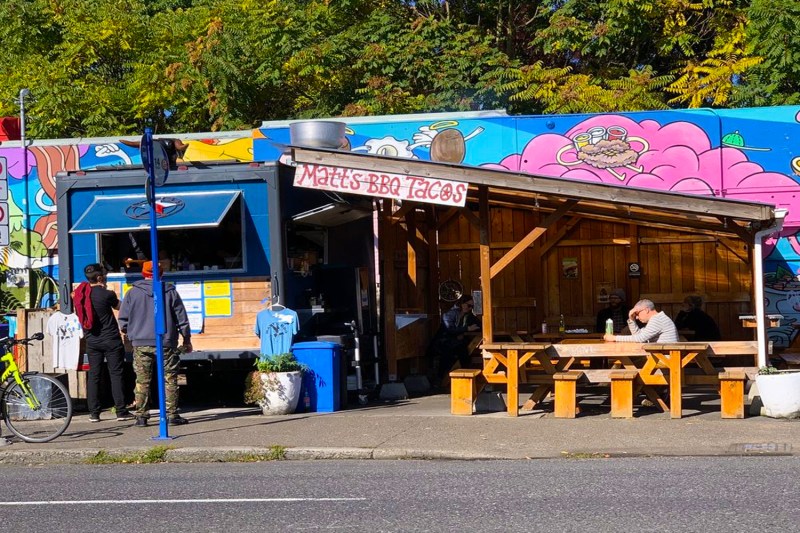 The same great-tasting meat from Matt's BBQ cart can be enjoyed at Matt's BBQ Tacos, albeit served in lard-infused corn tortillas. Matt's BBQ Tacos has published dietary information about its food offerings, informing potential customers which products contain eggs or are vegan-friendly. If you want to stay on top of your dietary needs while enjoying Portland's diverse gastronomy, be sure to give Matt's BBQ Tacos a try.
Browse the menu at Matt's BBQ Tacos
Best Noodlehouse: Stretch the Noodle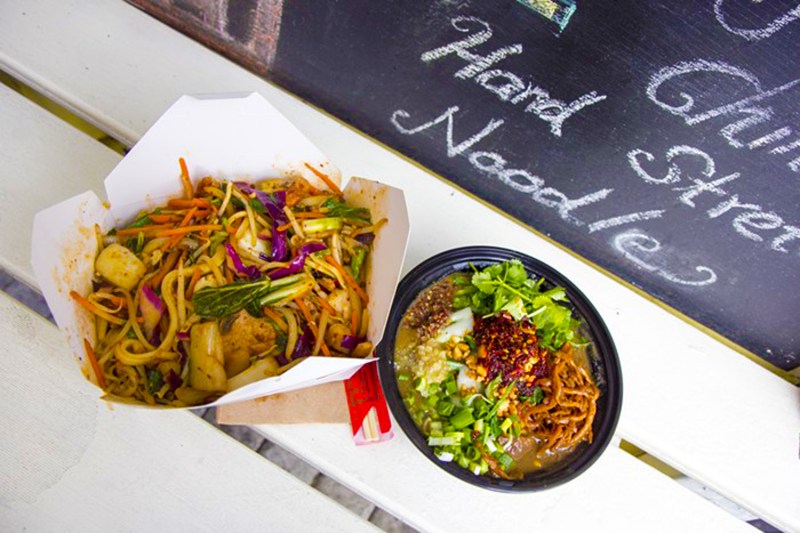 Established in 2017, Stretch the Noodle is your go-to food cart for authentic hand-stretched noodles. They have vegan options and the lines can be long (be warned). Be patient because the noodles are worth waiting for.
Browse the menu at Stretch the Noodle
Best Fusion: Nacheaux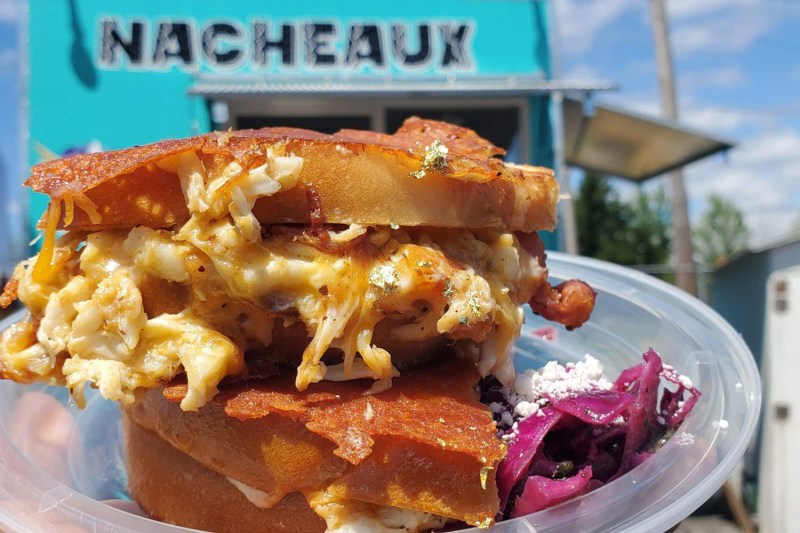 Nacheaux is founded by Anthony and Stephanie Brown. Anthony was raised in Los Angeles, the home of the best Mexican Food. While Stephanie hailed from Louisiana, a state known for its signature French-influenced Southern cooking. Hence, it's no surprise that Nacheax creates Mexican-Southern cooking-inspired dishes like Carnitas Taco and Catfish Taco. It has gluten-free options too.
Best Latin American Cuisine: Portland Mercado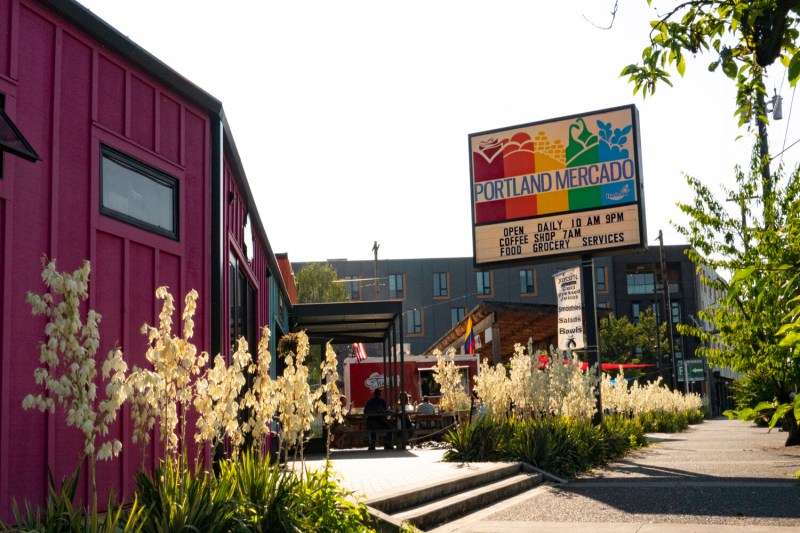 Portland Mercado serves as a hub for Latino culture, with the belief that entrepreneurship will spearhead changes and unite communities. Since food is the heart of a society's culture, Portland Mercado is a place where you can experience a variety of authentic Latin American cuisines. There's a lot to choose from, mind you, so you may be tempted to try every dish.
Browse the menu at Portland Mercado
Best Sushi: Yoshi's Sushi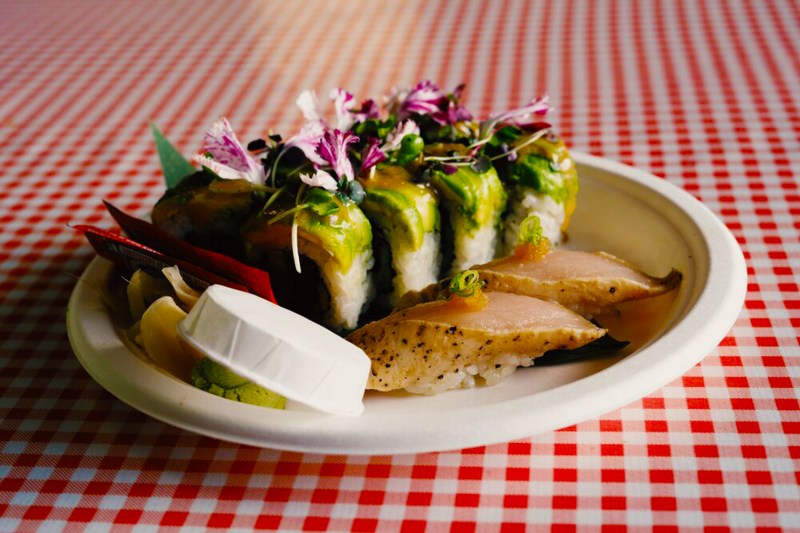 Chef Yoshi Ikeda, a second-generation sushi chef, proves that "good sushi" can be made using a food cart. And sure enough, Chef Ikeda consistently provides diners with creative, forward-thinking sushi such as the lime green roll and French quarter roll. After dining at Yoshi's, you'll hear yourself say, "oishii."
Browse the menu at Yoshi's Sushi
Outdoors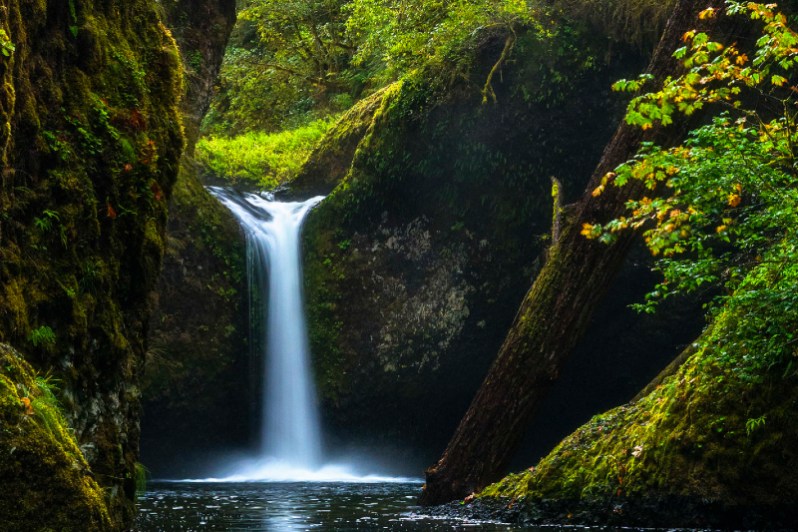 Done caving in to PDX's delicious food? Don't worry, for there are still plenty of things to do in Portland, especially in the realm of outdoor adventure. One unique way to experience Portland's blend of wilderness and urban living is by kayaking along the Willamette River through the heart of the city. Alder Creek offers kayak, canoe, and SUP rentals at different locations around Portland. Washington Park and Forest Park and Sauvie Island near the confluence of the Columbia and Willamette Rivers is a blissful haven for cycling, walking, and picking berries and wildflowers. You can also find abundant wildlife like migratory birds and natural scenery at nearby wildlife preserves like Smith and Bybee Wetlands and the Tualatin River National Wildlife Refuge.
Heading out of town, you can visit the newly reopened Eagle Creek Trail in the Columbia River Gorge, visiting a beautiful area of waterfalls and verdant forests that had been closed since 2017 due to a wildfire. To avoid the crowds at Mount Hood, instead, head to Tillamook State Forest to tackle great trails through old-growth forests. The Elk Mountain and Wilson River trails are especially scenic. Another way to enjoy the outdoors is by renting the best houseboats and the best fire lookouts.
Winery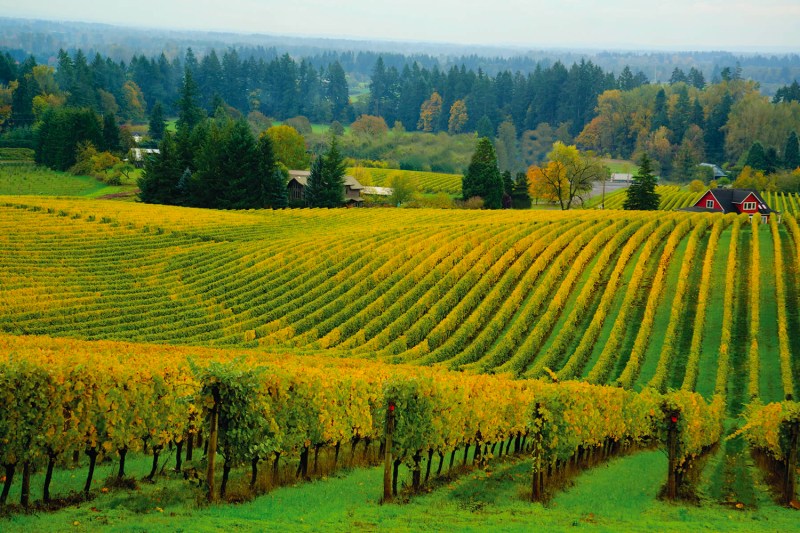 There are also ample virtual events you can try out. Many wineries in the Willamette and Tualatin Valleys offer virtual wine tastings. Renowned teamaker Smith Teamaker offers online tea tastings and classes. And another good reason to follow the Instagrams of Portland's top chefs (besides the drool-worthy food pictures); many offer IGTV or livestreamed cooking classes.
Editors' Recommendations