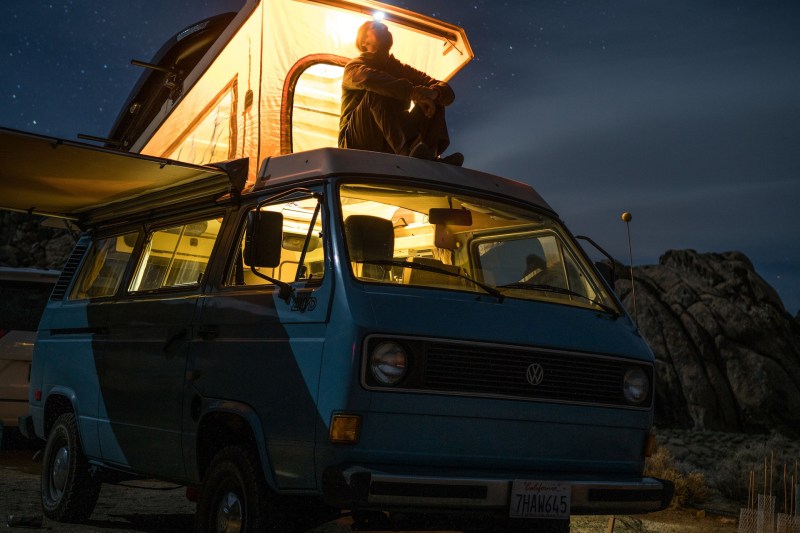 There's no doubt that Americans are stereotyped as liking things big. From our lattes to our SUVs to our monster LED TVs, many of us like things jumbo-sized. It's evident in the RVs we drive, too, which tend to be unnecessarily large. Seriously, have you seen some of the priciest, most palatial, most luxurious motorhomes on the road today? They're fancier and way more feature-packed than any apartment I've ever lived in.
Things in the RV world look a whole lot different overseas, though, especially in places like Europe where gas (or "petrol") is astronomically expensive, and they just don't have the same wide-open expanses of land that we do here in the States. A perfect example: Japan. The islands are small, the people are significantly smaller than most average Americans, and the gas prices are outrageous. So, it's no surprise that the country's recreational vehicles are some of the most compact and fuel-efficient in the world.
One spin around the RV section at this year's Japan Mobility Show 2023, and you'll start to think even the average van life van is way too big. Yet, somehow, these ultra-compact recreational vans pack all — or at least most — of the comforts of home into vehicles that aren't much larger than a typical minivan. Here are just a few of this year's standout models.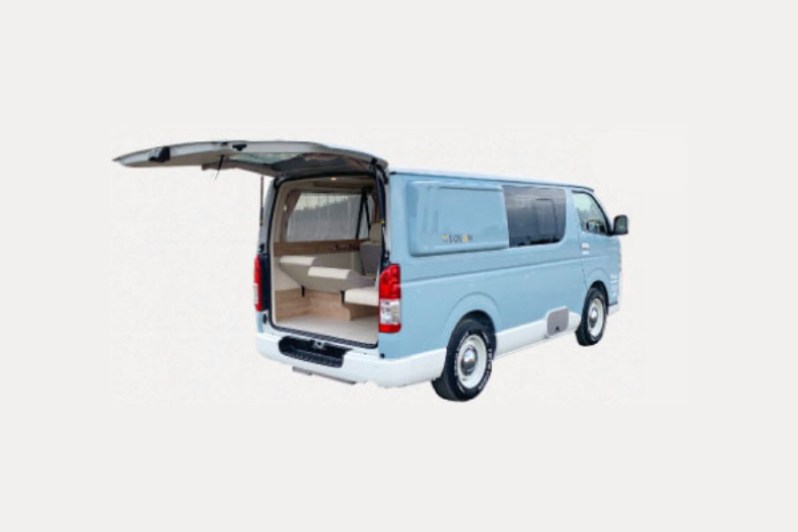 RecVee Solan Toyota HiAce Van
RecVee pulls a page out of VW's Vanagon playbook with its one-of-a-kind Solan (Japanese language). It's an ultra-compact, highly customized campervan built on Toyota's solid HiAce Van platform. It's available in a variety of mostly bland color options, but we really dig the retro vibes of this powder blue version with old-school "dog dish"-style hub caps and contrasting white-on-black tire lettering. The sleek, two-tone design features dual sliding passenger doors that open to reveal a surprisingly bright, upscale interior.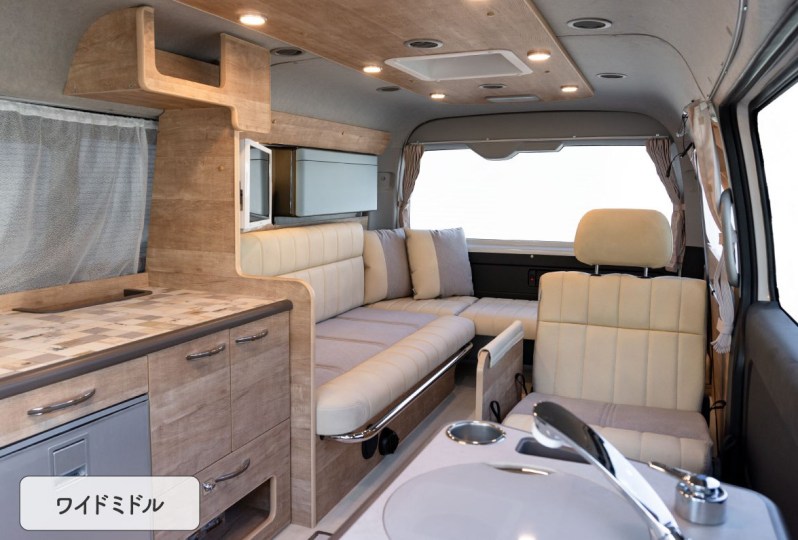 Inside is a generous cabin that'll transport five but sleeps just three (although, if we're honest, it'll be a snug fit) with all of the rear seats folded down. But the space is well-equipped with a flat-panel TV and ample storage, plus a kitchenette with a fridge, microwave, and even a sink with running water. Passengers just need to be prepared to crouch down to use any of it. The only thing noticeably absent? A toilet. But that just means you won't have to mess with black water tanks and nasty sewer hoses at your next campground. So, there's that.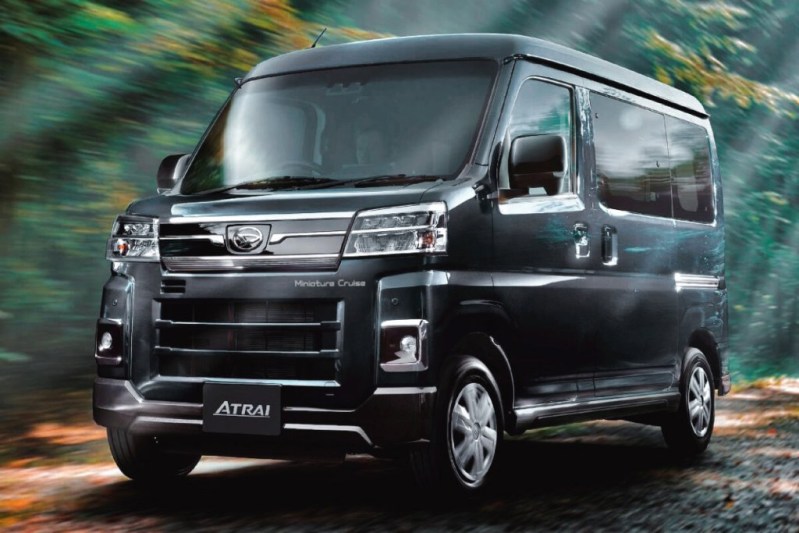 Oka Motors Miniature Cruise Atrai SV
For the ultimate in ultra-compact camper portability, nothing beats a Kei-car build. The Japanese microcars are restricted to around 11 feet long by less than five feet wide. Somehow, Japan's Oka Motors managed to pack a surprising amount of campervan features into that microscopic footprint. The company's Miniature Cruise is built on the Atrai platform (manufactured by Toyota's Daihatsu subsidiary) and tuned to just 63 horsepower and 67 lb-feet of torque.
The interior packs a surprising amount of creature comforts, including a thick camp-style sleeping pad/mattress and a TV, plus a pint-sized kitchenette with a microwave, sink, and under-seat refrigerator. There's even an auxiliary air conditioner. The trick is that campers will need to squat or kneel to use most of the amenities, but an exterior fold-out table does add a bit more living space to "spread out," if you can call it that. The best part? It's surprisingly well-priced at just over $31,000.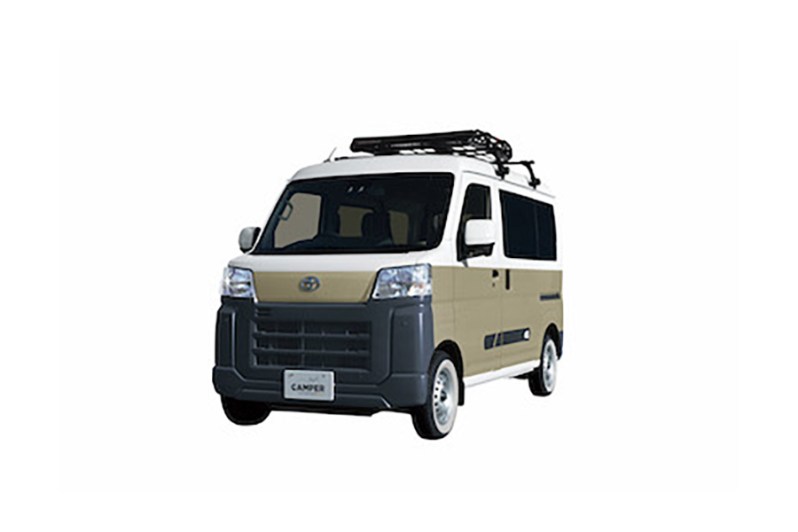 Nuts RV Pixis Van Camper Altopiano Mini
Another Kei-car-class micro-camper, this model from Japan's own Nuts RV feels like the product of a one-night stand between a Smart Car and a modern Vanagon. It's built on Toyota's compact Pixis platform with whitewall tires pushed to the four corners, which not only make it look smaller (if that's even possible) but handle better, too. The 0.66-liter, three-cylinder engine is good for just 48 horsepower and 42 lb-ft of torque, so you're probably going to want to seriously pare down your camping gear loadout.
The equally tight interior seats four for dining but sleeps only two. The latter requires some reconfiguring of seats, and it's probably best for couples or two campers who really like each other. This small camper van is thin on amenities and feels like the ideal option for light frontcountry camping or long days at the beach. What truly sets it apart, however, is the price. It's less than $15,000, all-in.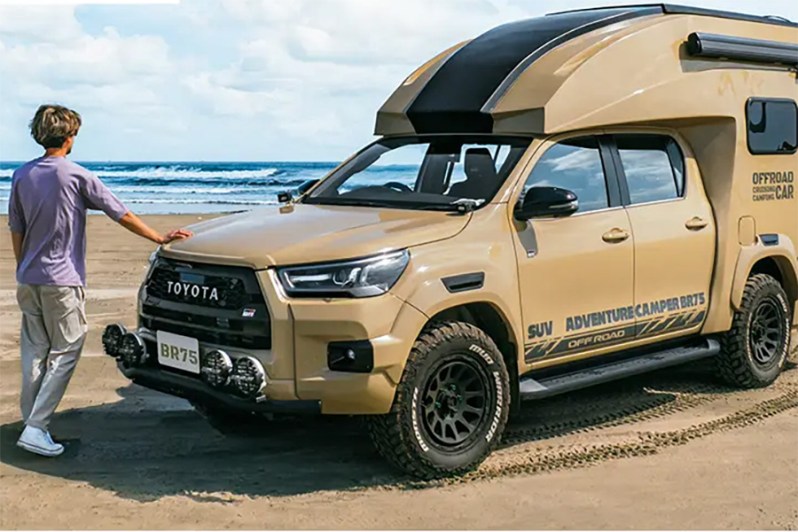 LAC Group Hilux SUV Adventure Camper BR75-G
Of course, if a micro-camper van isn't disco enough for you — if you need an overlanding-ready rig with serious offroad chops — there's the rugged BR75-G Adventure Camper from LAC Group/Direct Cars. It was among the most extreme driveable RVs showcased at this year's Japan Mobility Show in Tokyo, and, frankly, it's probably overkill for touring most of the country. It's built on Toyota's very capable Hilux platform, which, sadly, isn't available in the U.S. For this model, the pickup's bed was swapped with a generously sized in-bed camper that extends nicely over the truck's double-cab body. An additional pop-top roof adds even more interior standing room.
Inside, this small camper sleeps two on the permanent mattress, while the dining area converts to a bed to sleep two more. What's most surprising is the long feature set, including tons of storage, a legit shower stall, and a decent-sized kitchenette with a sink, fridge, and plenty of cabinetry. This camper is a bit pricier than the other more compact models on this list. The starting sticker price is around $73,000, while the flagship model tops more than $82,000. You can opt to recycle the pickup bed into a matching lightweight towable trailer, though, which is strangely cool.
Editors' Recommendations