How do you plan for a backpacking trip in Yosemite National Park when you have no gear?
There are a couple options. For starters, you could buy a bunch of cheap gear and hope it doesn't rain on your trip. Chances are you'll be wet, cold and hungry and may never go backpacking again.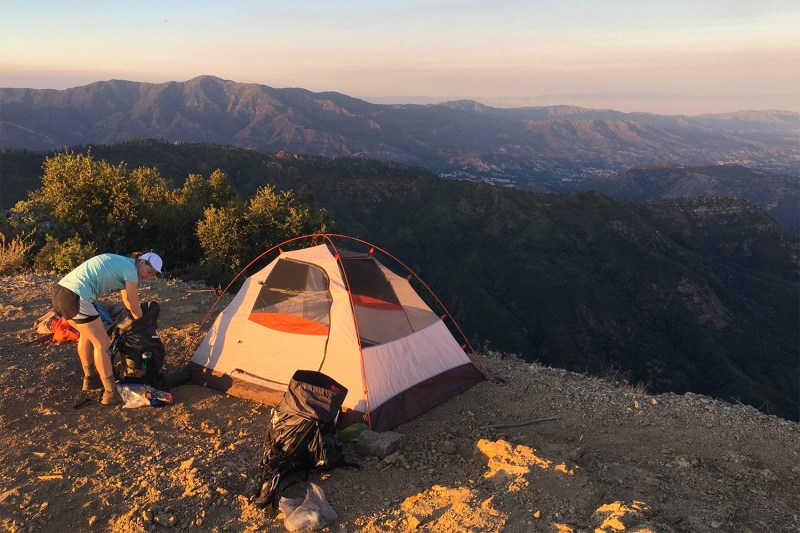 Option two is buying a bunch of nice gear for the trip. Between a tent, backpack, sleeping bag, stove, water filter, clothes, and food, you'll spend well over $1,000 for all of it. Hopefully, you'll use it again.
Your final option is to rent backpacking gear. CampCrate will ship you a box of goodies you can use for the trip. Afterward, you send it back with a pre-printed shipping label. Founders Chad Lawver and Mason Gravley want to make it as easy as possible for beginners to go backpacking. "Over 90 percent of our customers have never even slept in a tent," they tell The Manual.
What's In a CampCrate?
In your standard CampCrate, you'll find the basics needed for a few days out in the woods. Look forward to a waterproof tent, warm sleeping bag, and a comfortable sleeping pad for a great nights sleep. A Katadyn Hiker Pro water filter and JetBoil flash stove are lightweight and reliable for rehydrating all your freeze-dried bag meals and boiling water for coffee in 100 seconds. Pack all this into a Klymit Motion 60 backpack that saves weight with an inflatable frame. You'll be able to see what you're doing at night with a 200-lumen Petzl Tikka headlamp.
Standard CampCrate Gear
Tent
Sleeping bag
Sleeping pad
Camp stove
Headlamp
Backpack
Water filter
The standard crate costs $92 per day. You can bump up to a two-person crate that shares the tent, stove, and water filter but doubles down on the other supplies for $111 per day. CampCrate also offers options for larger groups. If you just need a couple things on your own trip, make a custom crate. The service rents out individual items, like the tent, sleeping bag, or headlamp, for a few nights.
All the gear is thoroughly cleaned before it's sent out for another trip. "Mason keeps the gear cleaner than I keep my own gear," Lawver brags.
Before you embark, you can watch about an hour's worth of instructional videos on CampCrate's website to understand basics like packing your backpack, filtering water, and pooping in the woods. If you have any questions before the trip, you can just ask —Lawver and Gravley are happy to answer any number of questions you have about bears.
Fully Planned, Self-Guided Backpacking Trips
If you're short on time or just don't know where to go, CampCrate also offers fully planned, self-guided experiences in two locations. For example, CampCrate's most popular trip takes you through Yosemite Valley's southern rim on the Pohono Trail. Beginner backpackers can witness the iconic Half Dome, Yosemite Falls, and Giant Sequoia groves without planning a thing.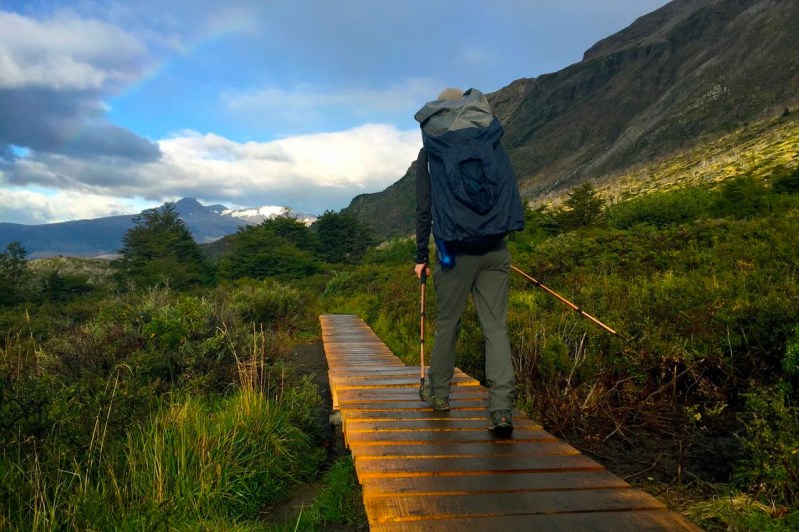 "We want you to feel like you're on a guided service by how well thought-out it is, but we want you to be empowered to do it on your own because that's that's a priceless experience," Gravely explains.
Both Lawver and Gravley have spent years working in Yosemite and know it well. They go to great lengths to make sure budding adventures have everything they'll need on the trek, shipping the CampCrate with permits, step-by-step instructions, an itinerary, and even a bus ticket to Glacier Point to start the hike. The itinerary is relaxed, leaving time for side hikes and exploring the beautiful scenes in Yosemite.
Next year will be spent expanding the number of planned experiences, adding another six or seven across the United States. Gear kits will grow to include more "luxury" car camping items and necessities for music festivals. CampCrate is also looking to include a biodegradable trash bag in every crate; send the company a picture of the bag full of trash from the trail and the team will send you a free T-shirt.
Editors' Recommendations