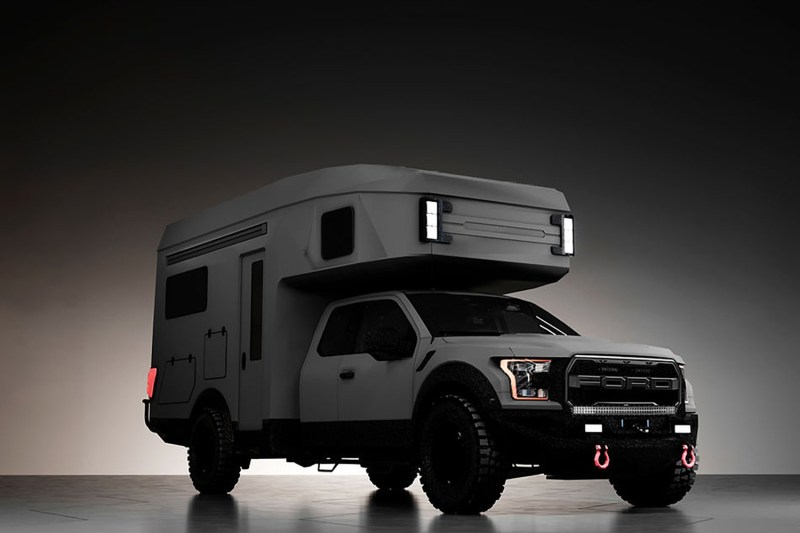 There was a time when truck campers (as in, the "in-bed insert" kind) were seen as a sort of ultra-budget alternative to legit RVs. They were tight on space and amenities but infinitely more affordable than a swanky, full-size motorhome or even a lightweight travel trailer. But we're not living in that time anymore. These days, some of the most feature-rich, off-road vehicle campers aren't much bigger than a full-size pickup truck, and some even fit inside a pickup truck. They are, however, a whole lot more expensive. Case in point: The all-new 2023 27North RexRover overlander camper.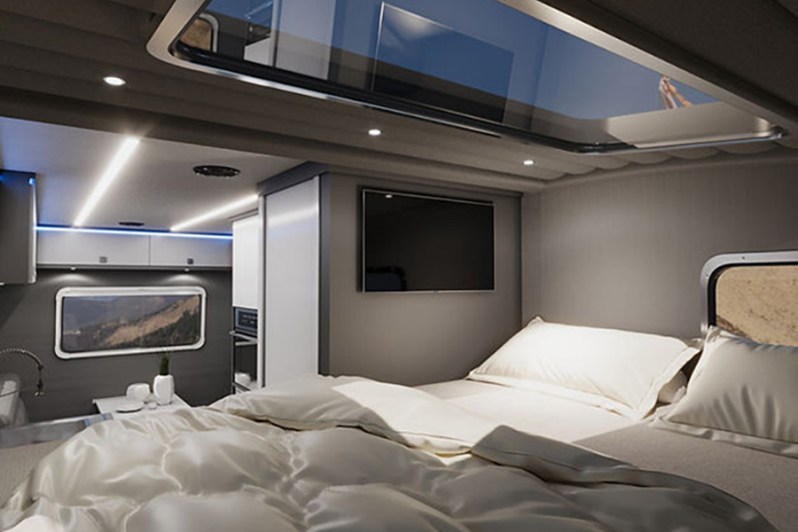 2023 27North RexRover overlander camper features
The glossy studio pics tell the story of this uber-premium overlanding rig. Every RexRover starts life as a Ford F-250 SuperCab 4×4 — already one of the most capable, field-tested pickups. Every truck comes standard with a beefy V8 for serious torque and a SelectShift 10-speed automatic, so you can keep your eyes on the washboard road ahead and not have to worry about pesky things like gears and shifting. 27North adds beefy wheels and all-terrain tires, plus a 50-inch double LED light bar and extra LED lights at the sides and rear, so you can go just about anywhere and see the road ahead clear as day, even at night. The exterior is kitted out with an outdoor TV, a 10-foot, flush-mount electric awning, and tons of storage for all your best outdoor gear. It's all wrapped in a blended Kevlar and fiberglass shell that's not only lightweight but extremely durable.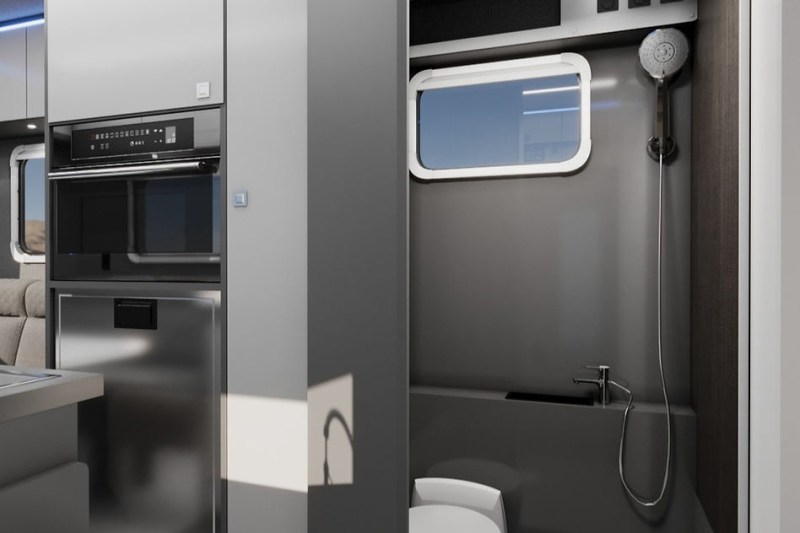 2023 27North RexRover overlander camper interior
Inside, it's a sea of extruded aluminum, high-end finishes, and luxury amenities worthy of an Airstream. A king bed at the rear serves as the master, while the six-person dinette table converts to a queen-sized bed to sleep a total of four. 27North manages to pack in an entire studio apartment's worth of features, including a well-outfitted kitchen with an oven, an induction cooktop, a deep sink, and expandable countertops for serious food prep space. There's even a full wet bath shower, a cassette toilet, a heated outdoor washdown, and an optional washing machine. Did we mention that all of this basically fits in the back of a pickup truck?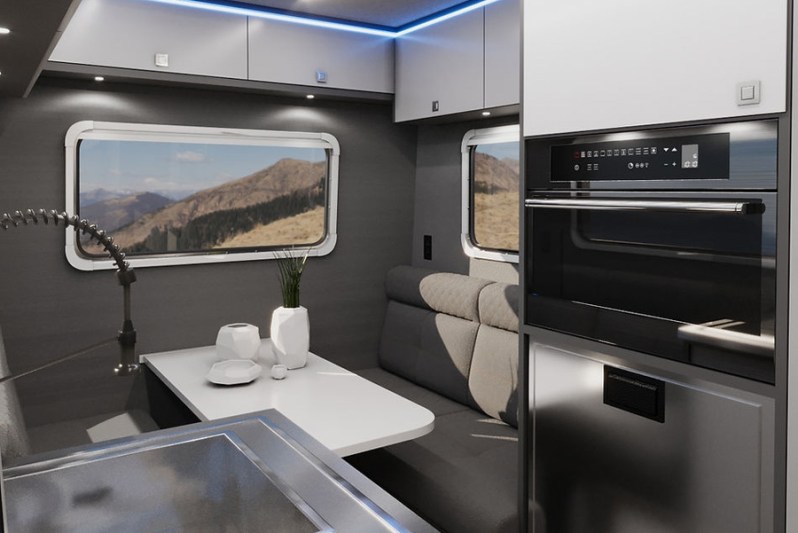 Like any overlander-worthy rig, the electrical system is built for extended off-road exploring, too. Under the dinette seat are three 200Ah batteries that, when paired with the rooftop solar array, have the potential to support you far from civilization indefinitely. Add to that a 50-gallon freshwater tank and built-in water filtration, and the RexRover is basically its own Biodome.
The 27North RexRover is now available for pre-order. But you better grab your wallet and your friend's wallet too. This premium overlander truck starts at $350,000. For reference, that same chunk of cheddar will get you two Mercedes-AMG G63 G-Wagons. And that's before you start ticking all the "optional" (we would argue essential) accessory boxes. But, when you consider that this overlander camper could replace your house, your car, your RV, and your survival bunker, it doesn't seem like such a bad deal.
Editors' Recommendations