The 2021 holidays are well in the rear-view, and now is the time when the world's best outdoor brands begin launching their most innovative gear for the new year. To make the best of your outdoor adventuring, you need the right equipment to ensure that you can enjoy it in comfort, safety, and a little bit of style. To that end, we've decided that now is the perfect time to take a look at the best outdoor gear for 2022.
The recommendations below have been selected to suit a wide range of outdoor activities and exploration styles. Whether you're looking to head out on a day hike, car camp, or venture on an extreme backpacking trek, we've got suggestions for the best outdoor gear to help you get there.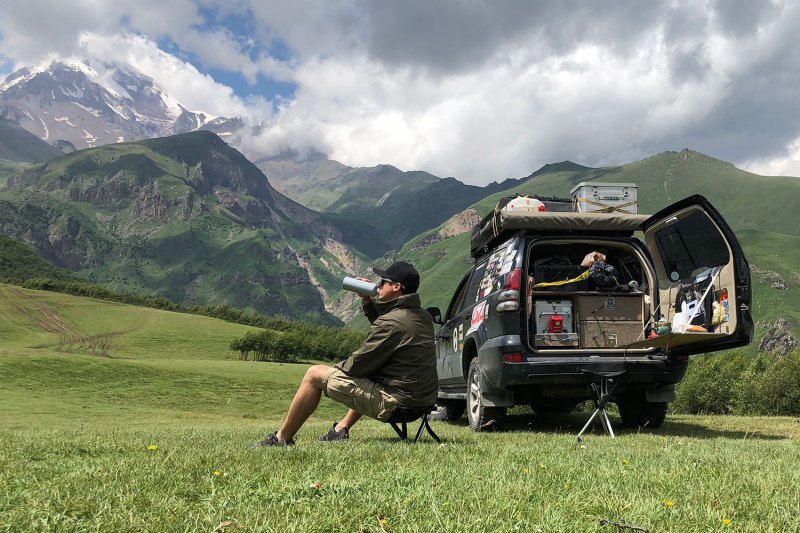 Suunto 5 Peak Multisport Smartwatch
The best smartwatches track everything from your heart rate and run times to how much you sleep and what you ate for breakfast. But, all those features typically come with a sky-high price tag. Not so with Suunto's 5 Peak smartwatch. This all-new model is smaller, lighter, and cheaper than most comparable smartwatches on the market without skimping on the most important features. It offers much of the same tech as the Suunto Peak 9 — interval training, heart rate monitoring, sleep tracking, a training logbook, GPS navigation, and more than 80 pre-installed sport modes — in a slightly less fancy package to help keep it affordable for average (read non-triathlete) athletes.
BioLite AlpenGlow 250 Multicolor USB Lantern
BioLite continues to prove that camping gear can be functional and stylish. The brand's AlpenGlow series of USB lanterns is sleek, versatile, and the perfect way to liven up any campsite. Available in 250 or 500 lumens, they can be used on a tabletop or hung from a tree. An internal 3,200mAh battery keeps the 250 running for up to five hours on high or a whopping 200 hours on low. Built-in "fun" modes — including candle flicker, multicolor party, and cycling color — bring an element of romance or rave to your base camp. Plus, they're easily rechargeable via a standard USB cable or even a solar panel.
Beyond Bee Balm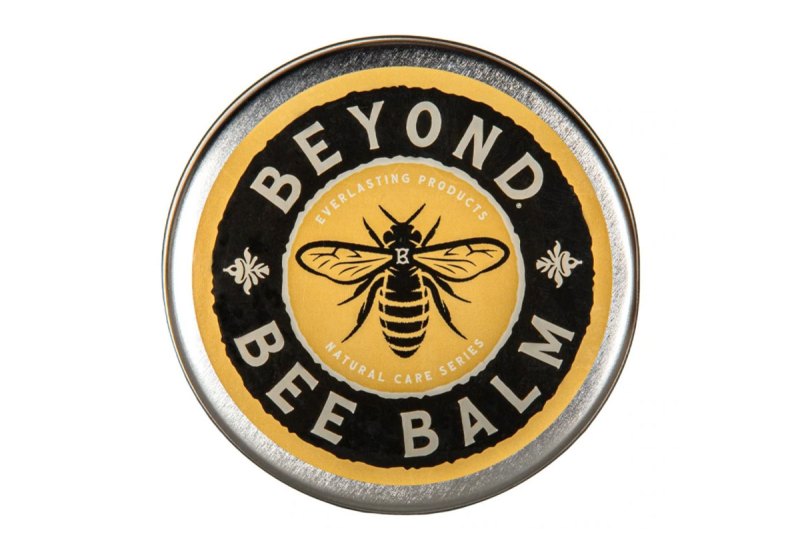 For gloves, boots, jackets, and just about any other outdoor gear, waterproofing treatments make life a lot more convenient for the modern hiker. But, many are full of toxic chemicals, making them terrible for the environment and even your health. Beyond Clothing — makers of some of our favorite winter gloves — is rethinking traditional waterproofing sprays with its simply named Bee Balm. The all-natural spread uses a beeswax base blended with softening oils like avocado, eucalyptus, and lavender to protect, nourish, and rejuvenate leather gear. Just rub it in with your bare hands since it's a great natural moisturizer, too.
Rio Gear Folding Aluminum Camp Table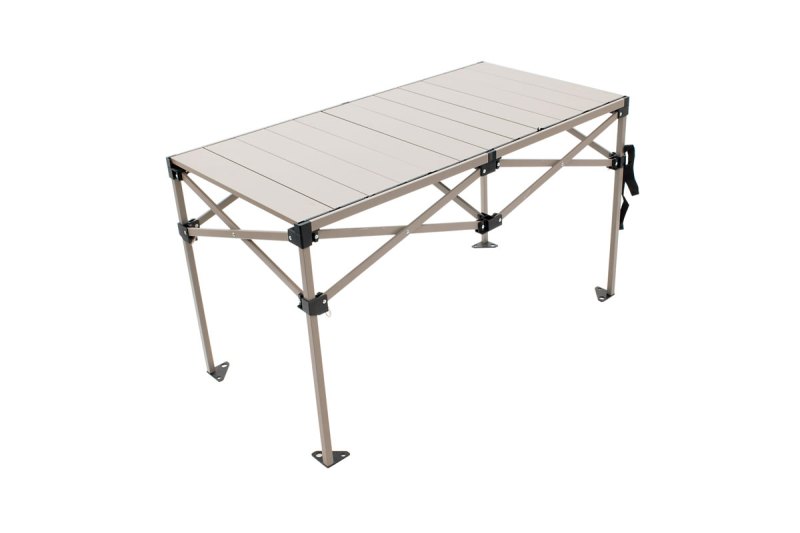 Most camp tables are designed to maximize portability, usually at the expense of durability and usability. Rio Gear's Folding Aluminum Camp Table is a full-sized table perfect for car campers. At 48 inches long by 25 inches wide, it's more than enough table space for a family of four to share dinner. Unlike most canvas-topped tables, the aluminum surface is heat-resistant, making it infinitely more usable for hot cookware and fresh-out-of-the-campfire pots and pans. When you're done, it collapses into the included bag and fits into the trunk of even the smallest vehicles. Plus, it's sturdy enough to support a whopping 400 pounds!
Sea to Summit Hydraulic Dry Pack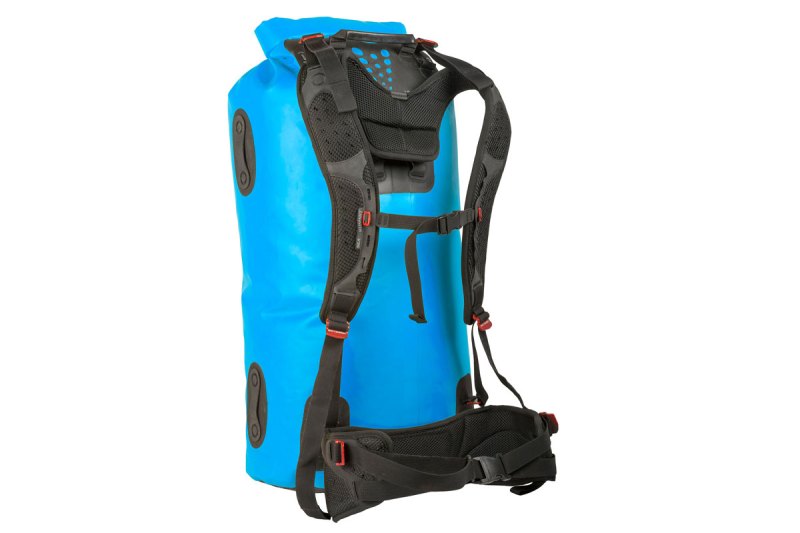 If your outdoor adventures involve any kind of water, you know the value of a good waterproof dry bag. Sea to Summit's Hydraulic Dry Pack is our go-to dry bag for 2022. The ultra-heavy-duty design is built for portaging and canyoneering, so it'll take rain, mud, snow, and gravel with aplomb. With removable straps, it transforms quickly from traditional duffel-style carry to an over-the-shoulder backpack — whichever way you need it to be. The 90-liter capacity is the perfect size, large enough for all but the most intense on-the-water expeditions. Lash a few of the company's own Stretch-Loc TPU Straps to the exterior to load up your accessories — paddles, water bottles, water shoes, and more — for maximum hauling capability.
Decked x Uncharted D-Bag Emergency Kit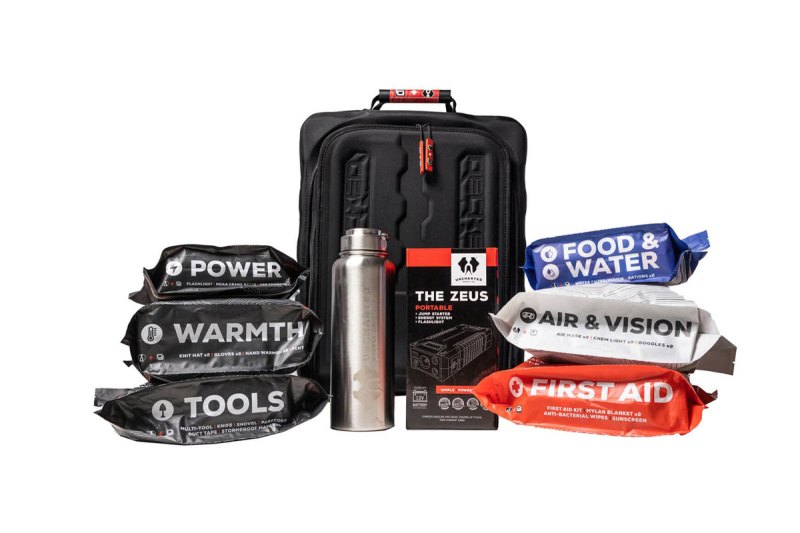 Spend any time overlanding or car camping in the extreme backcountry, and you know there's no such thing as being too prepared. If you're ever stranded 100 miles from nowhere or wind up unexpectedly extending your winter car camping trip, you'll need serious emergency gear. Decked teamed up with Uncharted Supply Co. to craft the D-Bag. This mother-of-all emergency kits includes everything two people might need to rough it for up to 72 hours: First aid gear, survival tools, food, water, and even a backup battery bank to keep your phone topped up until help arrives. The best part is that it's designed to leave permanently in your vehicle or truck bed, so you never need to remember to pack it.
Generark HomePower ONE Backup Battery Power Station
For most of us, even escaping into the wilderness involves at least a phone, a digital camera, maybe an eReader, and a laptop. If you're planning any significant time off-grid, you need a worthy power solution. The Generark HomePower ONE Backup Battery Power Station boasts 1,000 watt-hours (that's up to a week's worth of power for your most critical devices) with a 2,000-watt surge potential. It offers the most common ports, including standard AC 110V, USB-C, 12V car outlets, and more. Plus, it's designed to work seamlessly with Generark's ecosystem of residential and portable power stations, so it's a great backup solution when the power goes out at home, too. Add a solar panel or two, and you can explore off-grid almost indefinitely.
Midland MXT275 MicroMobile Two-Way Radio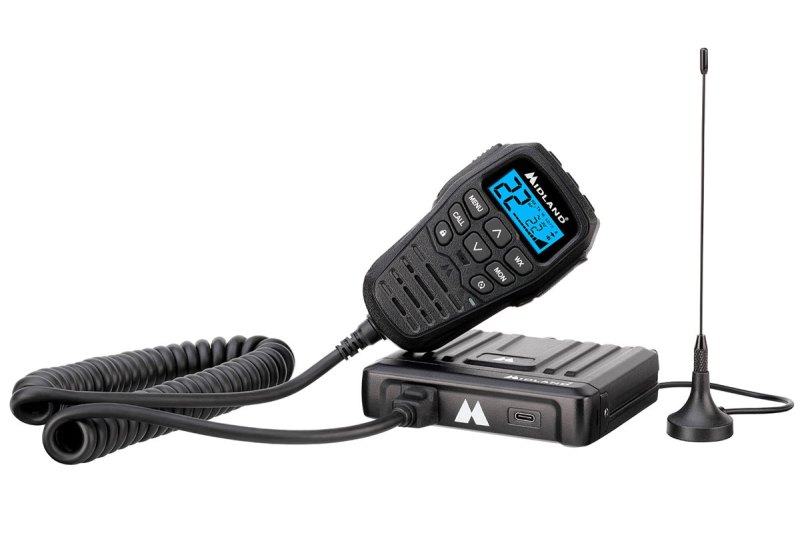 Thanks to Missing 411, we now know that Bigfoot or aliens are probably real and thousands of people up and disappear from National Parks without a trace all the time. That's why it's important to stay in touch with your campmates in the backcountry. For overlanding groups, in particular, communication is critical. Midland's MXT275 MicroMobile is a compact, affordable two-way radio that's dead simple to install in any vehicle. Just pair it with a few standard walkie-talkies to keep in constant contact with the whole gang while you're offroading. It also comes equipped with NOAA Weather Scan + Alert technology, so you can stay on top of approaching storms.
TSL Symbioz Hyperflex Adjust All-Terrain Snowshoes
Winter hiking can be the best time to explore the trails. Most normal (read sane) folks pack up their gear once the serious snow starts falling. For the rest of us, all we need is a good pair of snowshoes. TSL's Symbioz Hyperflex Adjust are premium all-terrain snowshoes designed for hardcore cold-weather exploration. The flexible design, dial-in fit system, and uniform binding allow for 100% natural foot movement. Carbon supports and perfectly placed blades also provide maximum traction in any snow conditions.
Gerber DoubleDown Folding Machete
For most hikers, a machete might seem like overkill. But, it's a versatile tool that's infinitely useful in the backcountry for everything from brush clearing your campsite to carving kindling to bushwhacking trails to a last-resort self-defense tool if the going gets really tough (see also: How to Survive a Bear Attack). Gerber's DoubleDown Folding Machete is arguably the most unique machete on the market. Fully open, the clever design offers all the features of a traditional machete, including chopping, cutting, and as a baton. Once you're done for the day, simply fold it in half and stash it on your belt or in your pack. Plus, we also dig that it's made in America.
Morakniv Mora 2000 Anniversary Edition Knife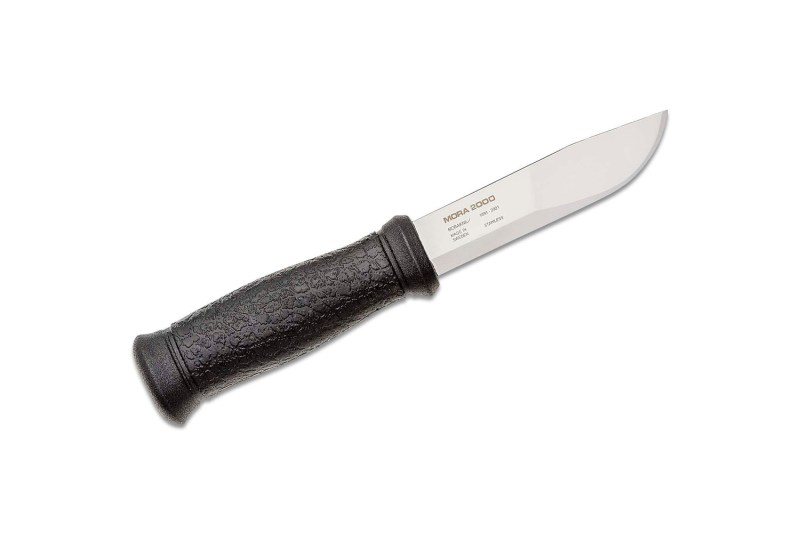 Arguably the most all-around useful, downright essential tool to pack along on any outdoor endeavor is a knife, and this here is a real humdinger of a blade. The Swedish knifemaker Morakniv has been producing superior cutlery for more than a century, and this 130th-anniversary celebration release represents everything you could want from a great outdoor knife. It's uber-durable, holds a sharp edge admirably, and is light to carry and balanced in the hand.
Nemo Moonlander Dual Height Table
A table is one of those things you don't really realize is invaluable until you don't have one. This pint-sized, foldout table from the renowned outdoor gear manufacturer Nemo delivers not only the flat surface you need in the wilderness, but its sleek, collapsible design makes it super easy to pack along. It can also be adjusted to two different heights, making it more versatile for those camping moments when you find yourself sitting on the ground.
Sylvansport Cloud Layer Sleeping Bag
If you're going to get a good night's sleep while in the great outdoors, you've got to have a good sleeping bag. The Cloud Layer from Sylvansport is an outstanding option thanks to its cozy, multilayered design that can be adjusted to suit the weather. It's also compatible with a wide range of sleeping mats and mattresses and is available in a two-person size in case you're looking for a bit of camping and cuddling.
Eureka! Gonzo Grill Cook System
There are a lot of great camp stoves out there, but none of them offer the manifold versatility of the Gonzo Grill from Eureka!, one of the best outdoor gear producers around. As the name suggests, it's less a camp stove than a cooking system, offering a stovetop, grill, and griddle. It can also be connected to other stoves so that they can all operate off the same fuel source.
Yeti Crossroads 22L Commuter
From coolers to power stations to camp lights, Yeti makes some awesome gear. Case in point: The Crossroads Commuter daypack. Light but super durable, it boasts a minimalist design that is about as straightforward as they come but includes clever features like a reversed flip-top lid that's more accessible, as well as carabiner loops and a water bottle access zipper. Small enough to be worn comfortably all day, it manages to hold a surprising amount of gear.
Deuter Futura Air Trek 60+10
When you're venturing forth on the exact opposite of a day hike, electing to instead journey deep into the backcountry for days on end, you need a truly great backpack. The Deuter Future Air Trek is exactly that. Ultralight, well-organized, and extremely comfortable, it's capable of going wherever and carrying just about whatever you need it to. Ostensibly a 60-liter pack, its nifty expanding hood allows it to grow by another 10 liters if the circumstance demands.
Luno Air Mattress 2.0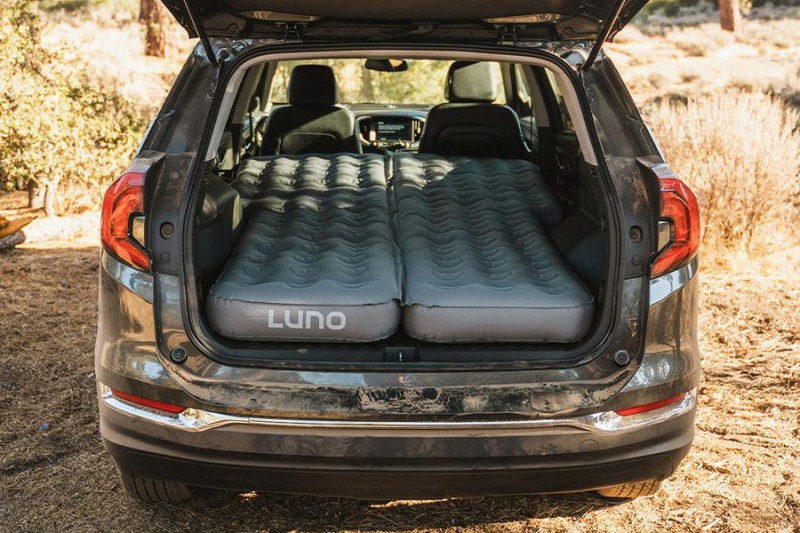 Car campers, this one's for you! Someone has finally created a car mattress that is actually comfortable and practical. While most air mattresses don't fit in a vehicle space all that well, Luno's Air Mattress 2.0 is available in a wide range of designs that are specifically cut to fit the interiors of dozens of SUVs, vans, and trucks. They're also dual-chambered, allowing you to inflate one side while saving space for gear, or making it so that each side will remain stable to reduce jostling when two people are using it. It's also extremely tough, meaning that it has a much longer lifespan than pretty much every other air mattress.
Big Agnes Mint Saloon Tent
With its somewhat quirky, classic, pole-in-the-middle design, the Mint Saloon Tent from Big Agnes is a highly versatile shelter. This tent is roomy, easy to set up, and boasts a prolonged vestibule, it's a great choice whether you're camping, at an outdoor festival, or just need a break from the weather during a day outdoors.
Good-to-Go Camping Food Kits
Good prepared camping food is hard to find. Actually, it's next to impossible to find. These ready-made meals from Good-to-Go, however, solve that issue. Offering recipes crafted by a Michelin star chef, they offer a wide range of dishes such as chicken pho, Cuban rice bowl, mushroom risotto, Thai curry, and more. They're also extremely easy to whip up — just add hot water.
Marmot WarmCube Novus Hoody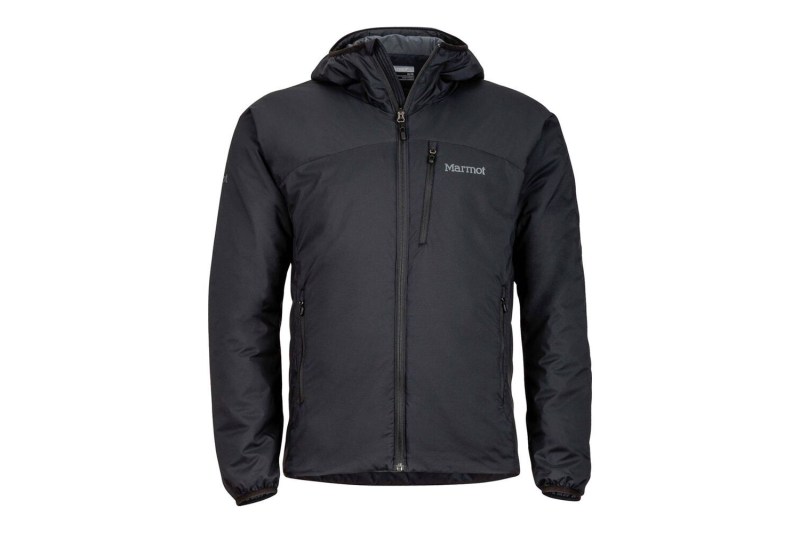 There are a ton of great outdoor jackets out there, but few are as versatile as the Novus Hoody from the great gear designer Marmot. While it's surprisingly warm on a cold day yet light enough to provide an extra layer when the weather is only moderately chilled, the whole thing packs down to the size of a fist, making it easy to fit into your backpack. It's also highly comfortable and looks pretty sharp.
Tarpestry Rugged Boho Blanket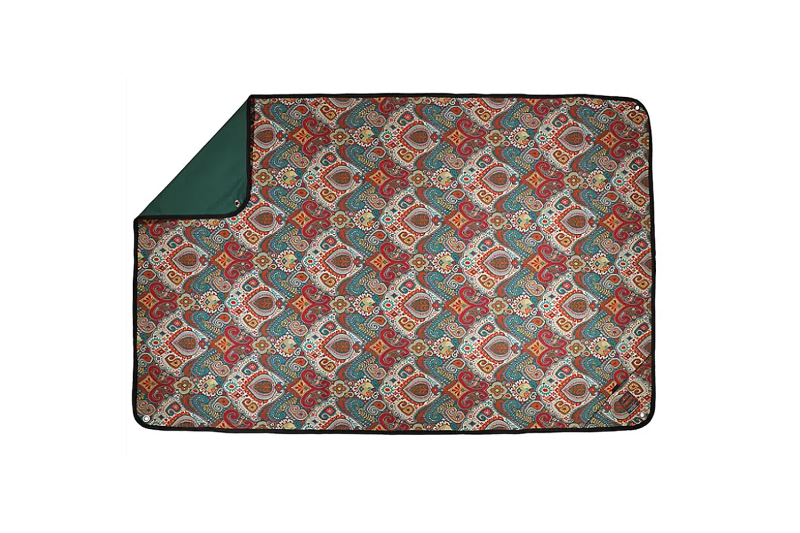 Forget old school, ugly blue tarps. We're looking for the tarp of the future. That trap is pretty much everything from Tarpestry. The products offered by Tarpestry aren't quite tarps, and they're not quite tapestries. Instead, they exist in the best of both worlds, offering tarp durability and easy cleaning along with a tapestry's softness and aesthetics. These are great for picnics, stringing up for a bit of added privacy, or even for keeping out the rain. And when they get dirty, you can just hose them off.
Jackery Explorer 1500 Portable Power Station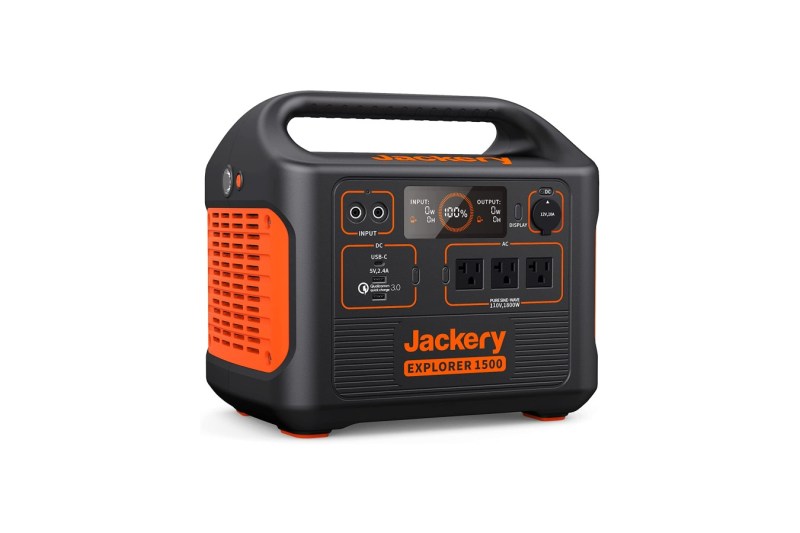 These days even when you head off the grid, you still want to pack along some power. The Jackery Explorer 1500 dominates the portable power station game thanks to its unrivaled capacity, durability, and ease of use. Pair it with a set of the company's solar panels, and you've got a truly off-grid electricity solution capable of keeping all your devices charged for as long as there's a sun in the sky.
Editors' Recommendations