Even the best outdoor backpacks aren't designed to withstand soaking. If you want to protect your gear as you trek through rivers and rain, or raft down raging rapids, your best choice is a proper outdoor dry bag. Sure, it might seem like your backpack can withstand the rain, but do you want to risk thousands of dollars of camping or camera equipment getting wet? It only takes one evening of standing around a campfire as your sleeping bag and spare underwear slowly steam dry, to make you wish you had a quality dry bag. The good news is that you don't have to learn things the hard way, here are our top ten waterproof dry bags.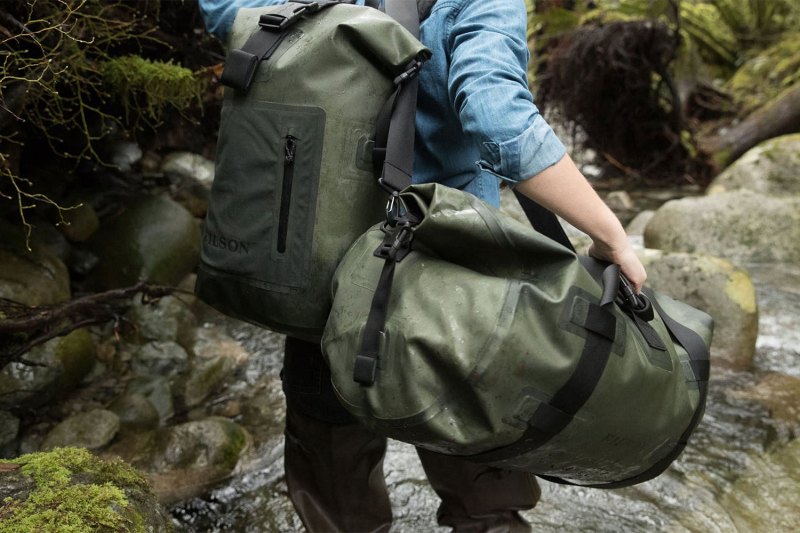 Best Overall
Watershed Colorado Duffel Bag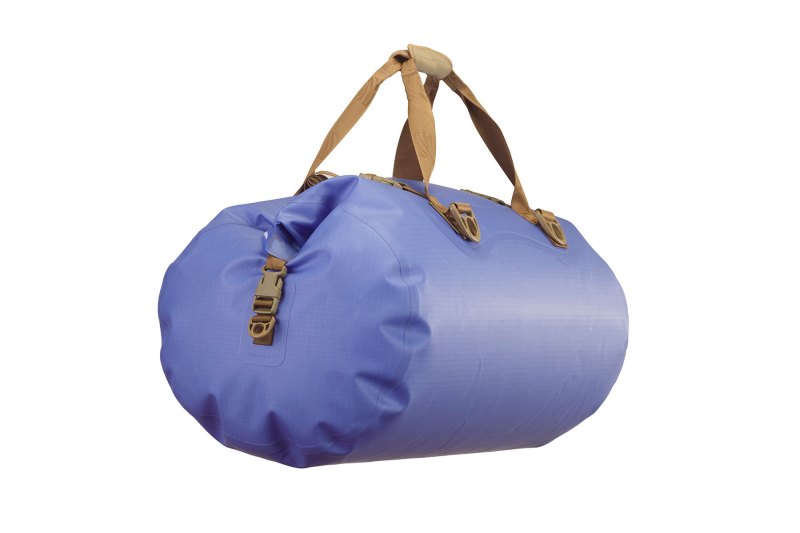 The Colorado River is home to some of the most extreme white water rapids in the world. This is where Watershed's Colorado duffel takes its name from and these bags have been used on more descents of the Grand Canyon than perhaps any other dry bag. They are just that watertight. Made from heavy-duty, polyurethane-coated fabric and boasting triple-layered seams and a zip-lock style closure that gives you an airtight seal, Watershed dry bags are built to endure hardships. So much so, in fact, that Watershed has been making dry bags used by U.S. Navy SEALs since 2000. With carrying handles, strong attachment points, and roll-top compression straps, dry bags don't come better than the Watershed Colorado.
Best for Travel
YETI Panga 50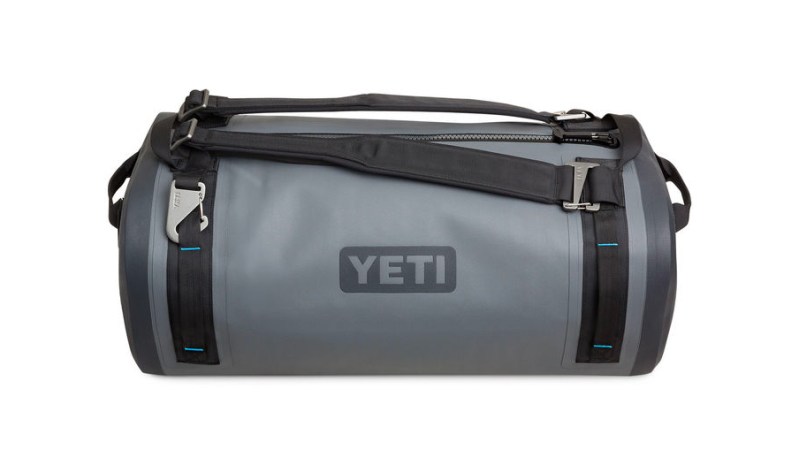 It was a tough choice between the Yeti Panga and the Watershed Colorado for the top spot. In terms of waterproof capabilities, there is very little between the two. The Panga 50 is completely submersible and remains watertight even when fully submerged for long periods of time. Made from laminated high-density nylon and with an EVA molded base for extra ground protection, you'll have to try hard to get water inside this dry bag. Yeti's Hydrolock Zipper is easy to open and close and gives good access to your dry bag. With detachable backpack straps and end grabs, the Panga 50 is our choice for travel, keeping your gear dry all around the world. The only downside? At nearly $300, it's pricey.
Best for Survival
Colfax Design Works Project T.O.A.D. Drybag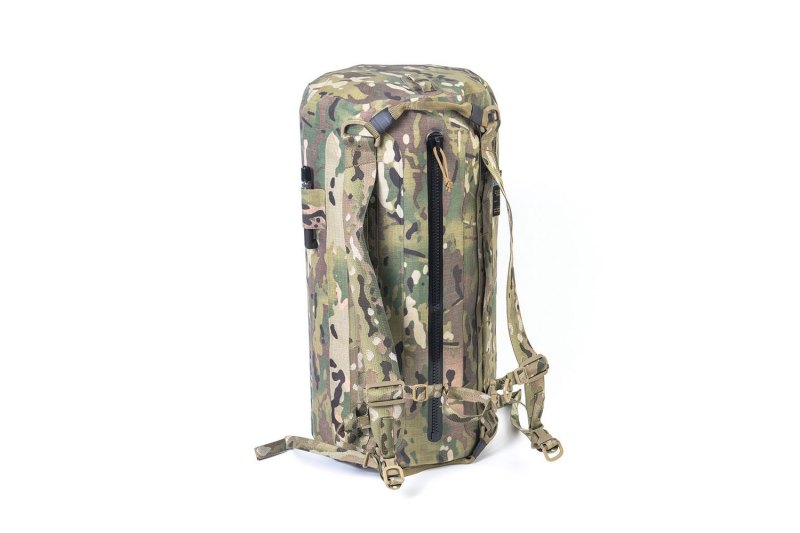 Colfax Design Works might be an unfamiliar name, but it has entered the market with a serious dry bag. The Project T.O.A.D. (Tactical Operations Amphibious Drybags) is a military-grade dry bag made for any and all conditions. If you're going off-grid or packing a bug-out bag for the end of the world, you need a bag that you can rely on. Heavy-duty, waterproof coated Cordura fabric and an airtight YKK Aquaseal zipper guarantee this bag stays dry even when fully submerged up to 1 meter underwater. Once loaded, you can use the buoyancy valve to either inflate or deflate the bag, depending on your situation. The Project T.O.A.D. is mainly a duffel bag, but the removable shoulder straps let you throw it on like a backpack if you need to move any distance.
Best for Maximum Gear-Haulin'
Sea to Summit Hydraulic Dry Pack (120 liter)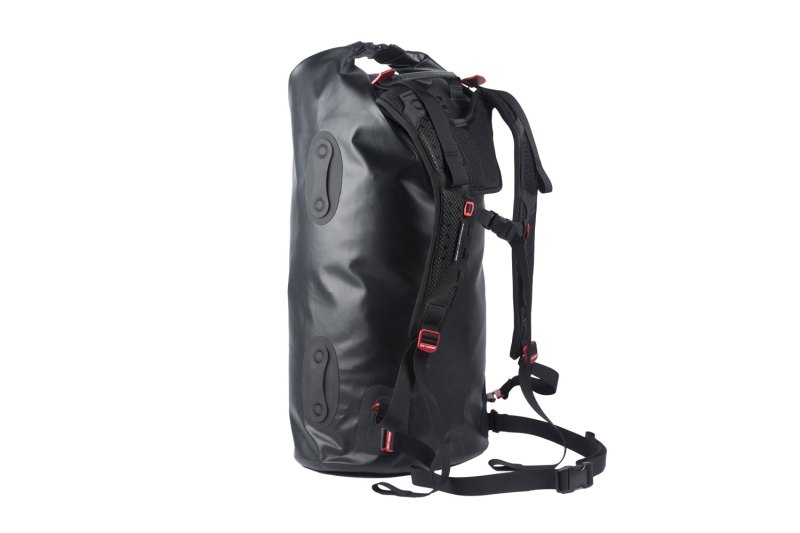 When you head out on your canoe or canyon trip, you don't want to leave any of your favorite gear behind. Sea to Summit's Hydraulic Dry Pack comes in either a 90-liter, or 120-liter size, so there's enough space for all your gear and more. When it's time to portage your gear, load the Hydraulic Dry Pack onto your back, tighten the waist belt, and hit the trail. The 600D TPU-laminated fabric withstands UV and keeps your gear dry inside. The roll-top closure and welded seams stop pressure from forcing water through the stitching if your bag goes overboard.
Best for River Rafting
NRS Heavy-Duty Bill's Bag Dry Bag (110 liter)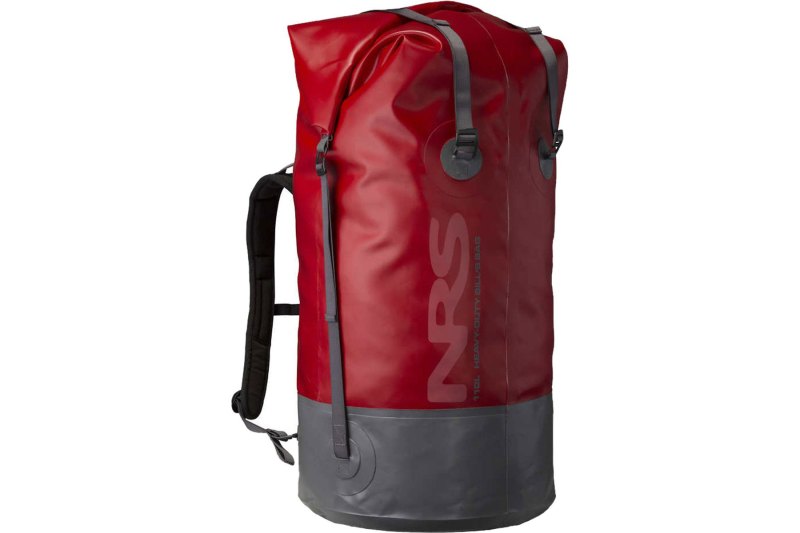 Taking its name from the founder of NRS, Bill Parks, people have been using the NRS Bill's Bag to keep their gear dry on the river since 1974. The heavy-duty PVC construction and double-thick base make it feel like you're packing your gear into the side of a raft, rather than a bag. Aluminum fasteners to cinch down your pack and attach the backpack harness mean you won't have to worry about broken plastic clips. This is a bag built for serious white water rafting adventures and canyoning trips that is just at home being thrown in the hold of a plane.
Best for Day Trips
Filson Dry Backpack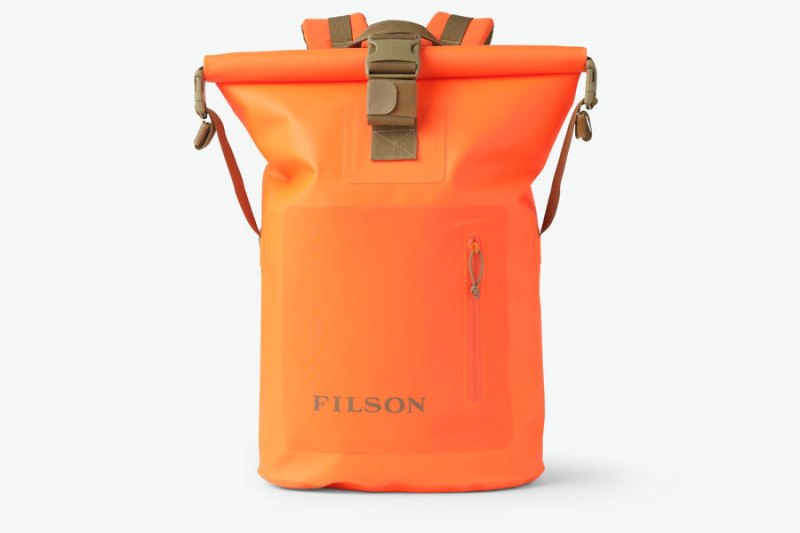 Filson has been making reliable outdoor gear in the U.S. since the Yukon Gold Rush, and their Dry Backpack is no exception. At 28 liters, the Filson Dry Backpack is ideally sized as a day pack for casual hikes, river treks, or even paddleboarding. The polyurethane-coated 840D nylon will withstand just about everything that you can throw at it and the trusted roll-top design keeps your gear dry inside. Like all Filson gear, the Dry Backpack focuses on simplicity and effectiveness, all while looking classy.
Best for Backpacking
Sea to Summit Lightweight Dry Sacks – Set of 3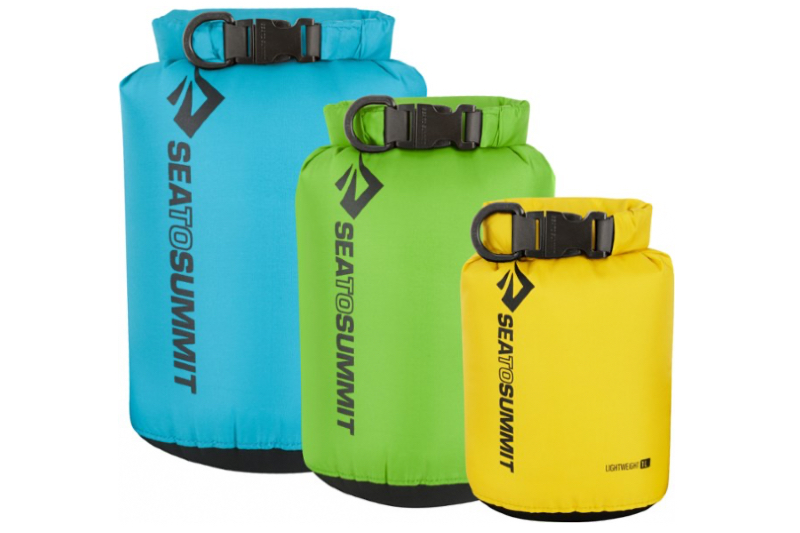 If you're pounding the trails, a backpack will be more comfortable than any dry bag. You need to keep your gear dry though, and a rain cover or poncho only goes so far. Most serious trekkers will compartmentalize their packing using dry bags. This not only keeps your gear dry, but when you get to camp you just have to grab a dry bag out, rather than unpacking all of your gear. This 3-pack of lightweight sacks from Sea to Summit is made from 70D nylon that has a polyurethane coating and taped seams to ensure your equipment stays dry. The white interior of the bags means that you don't have to root around in the dark when you're trying to find your spare jacket.
Best Ultralight
Osprey Ultralight Dry Sack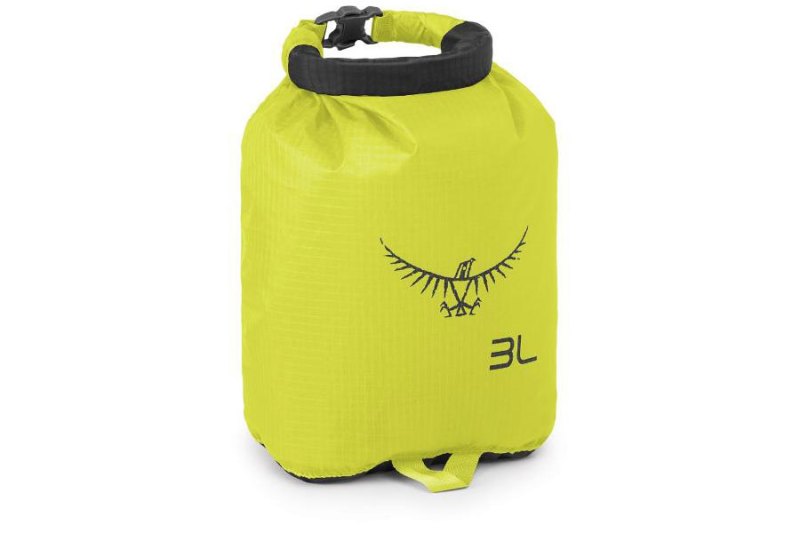 When every ounce matters, the Osprey Ultralight Dry Sack stops you from having to choose between extra weight and waterproofness. With sizes from 3 liters up to 30 liters, these packing cube-inspired featherweight dry bags are suited to holding valuable items or separating wet clothes in your carry-on luggage. The larger bags can be used as backpack liners, or for compartmentalized packing, where any extra weight doesn't fit with your fast-and-light approach to travel.
Best for Compression
Sea to Summit eVent Compression Dry Sack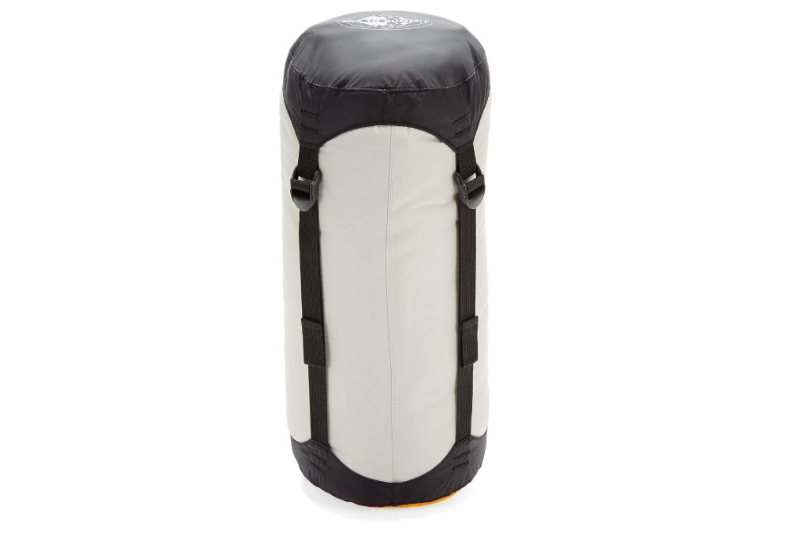 The well-worn traveler or bike packer knows that space can be a top priority. By using breathable eVent material, which lets air out but stops water coming in, Sea to Summit has kept this bag as lightweight as possible. This compression sack comes in a range of sizes, from 6-liter all the way to 30-liter, so you can compress nearly all of your gear. These bags won't change the weight of your load, but they might let you take that extra jacket, or warmer sleeping bag, without having to change the size of your pack.
Best for Convenience
Matador Droplet Dry Bag
You never quite know where travel is going to take you. Sometimes, an impromptu swim in the sea or a torrential downpour can catch you unexpectedly. The Matador's Droplet Wet Bag is small enough to be carried everywhere you go, ready to stow wet gear or to protect valuables in a storm. The bag weighs just 0.5 ounces. and can even be attached to your keys. Once unfurled, you can use the 3-liter capacity to quarantine gym clothes, separate liquids in hand luggage, or much more.
Editors' Recommendations