Whether you're taking a leisurely hike through the woods on a cool day or summiting a mountain in the driving snow, a jacket equipped for the task is key. Too little insulation and you end up cold or -- in the case of the mountain -- frozen to death. Too much insulation and you'll find yourself overburdened and overheated. That means you need the right jacket for the job. For this reason, we've decided to take a look at the best outdoor jackets for a wide range of purposes.
These coats were chosen based upon a combination of factors, including comfort, activity-appropriate warmth, smart features, and all-around quality. Each has been field-tested and authentically approved for outdoor adventure.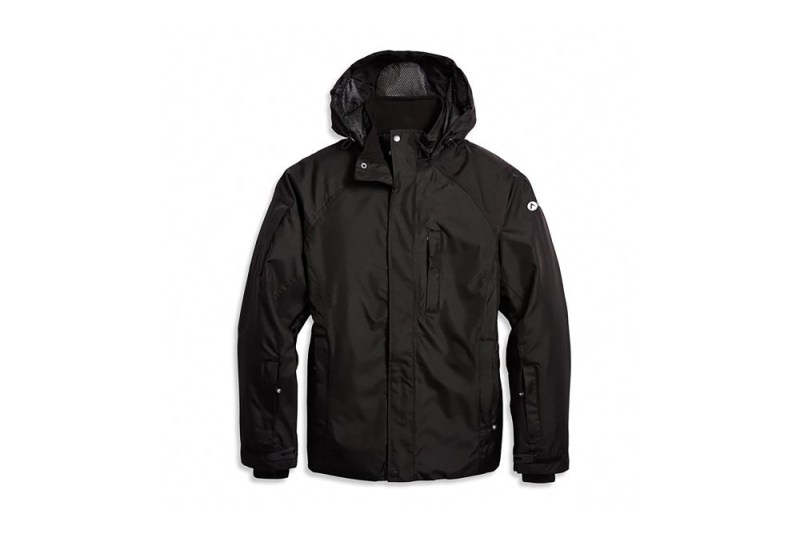 Oros Orion Parka
Best Snowboarding Jacket
Pros
Waterproof
Windproof
Insulated pockets
When you're on the mountain, you want a snowboarding jacket that offers A: warmth, B: functional features, and C: ski-lodge-worthy style. The Orion Parka from the hip outdoor brand Oros delivers on all fronts. Built around the company's "NASA-inspired" SolorCore insulation, the Orion delivers no shortage of warmth. It's definitely insulated enough to keep you comfortable through a long day out in the snow.
At the same time, the jacket is packed with slick features. It's fully waterproof, with every seam fully sealed with bonded storm flaps. It's got plenty of pockets, including two inner pockets, one of which zips shut. The insulated hood has a rain visor and drawcord to ensure protection against drafts. And built-in cuffs add an extra dose of warmth and comfort. What's more, it looks stylish enough to wear around casually.
Oros Orion Parka
Best Snowboarding Jacket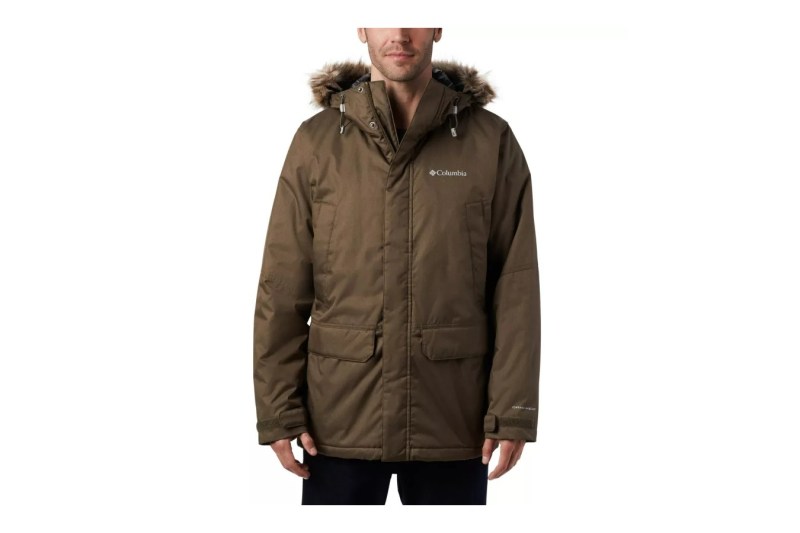 Columbia Penns Creek II Parka
Best All-Around Winter Jacket
Pros
Waterproof
Removable hood
Windproof
Affordable
Sometimes you need a jacket that is ready for whatever winter throws at it, and the Penns Creek II from Columbia is exactly that kind of coat. While it has plenty of insulation and waterproofing to keep you warm and dry whether it's raining, sleeting, or snowing, it's also light enough and sleek enough to wear around town to hike unencumbered.
It's also all about the smart features. It has plenty of drawstrings and adjustable elements to help you tailor its fit to the circumstances, a removable synthetic fur hood trim, and pockets everywhere you want them. Speaking of the pockets, there's something truly perfect about where the hand pockets have been placed. They really are great for keeping your fingers from freezing on a frigid winter day.
Columbia Penns Creek II Parka
Best All-Around Winter Jacket
Cotopaxi Fuego Hooded Down Jacket
Most Versatile Down Jacket
Pros
Wide temperature range
Stylish design
Great for layering
Lightweight
Cons
Not ideal for colder temps on its own
When you're looking for more moderate warmth on, say, a cool spring or autumn evening, and you want to look absolutely fantastic while you're at it, you'll be hard-pressed to find a better jacket than the Fuego from Cotopaxi. As far as jacket's functionality goes, this is a great jacket for cool temperatures, and it's still light enough that it won't cook you if you suddenly find yourself in the sun. It's also highly comfortable and packs down nicely.
At the same time, it looks amazing. Cotopaxi is pretty well known at this point for making stylish products, and they're especially great with color, choosing offbeat hues that stand out from the crowd. The Fuego Jacket -- particularly the indigo/mezcal blend -- is the perfect representation of this.
Cotopaxi Fuego Hooded Down Jacket
Most Versatile Down Jacket
Houdini Mono Air Houdi
Best Eco-Friendly Outdoor Jacket
Pros
Sustainable fabrics
Lightweight
Great for layering
Cons
Not ideal for colder temps on its own
When it comes to carbon emissions and microplastics, the fashion and clothing industry makes up about 10% of human carbon emissions. Not good. A small company out of Stockholm, Sweden, is on a mission to change that. One hundred percent of the fabrics the brand used this season were recycled, recyclable, renewable, biodegradable, or Bluesign certified. One of Houdini's main goals is for everything they make to be circular -- to be 100% recycled materials and be 100% recyclable when you're done with them.
The Mono Air Houdi is circular. Made out of recycled polyester, it's built to last years. But when you are done with it, you can completely recycle it. The grid pattern channels air around it for warmth and breathability and helps shed 80% less microfibers than traditional fleeces. There are no patents or trade secrets here either. Houdini has made all plans and design details about the fabric and the Mono Air Houdi open-sourced, meaning anyone can take the plans and use and improve them.
Houdini Mono Air Houdi
Best Eco-Friendly Outdoor Jacket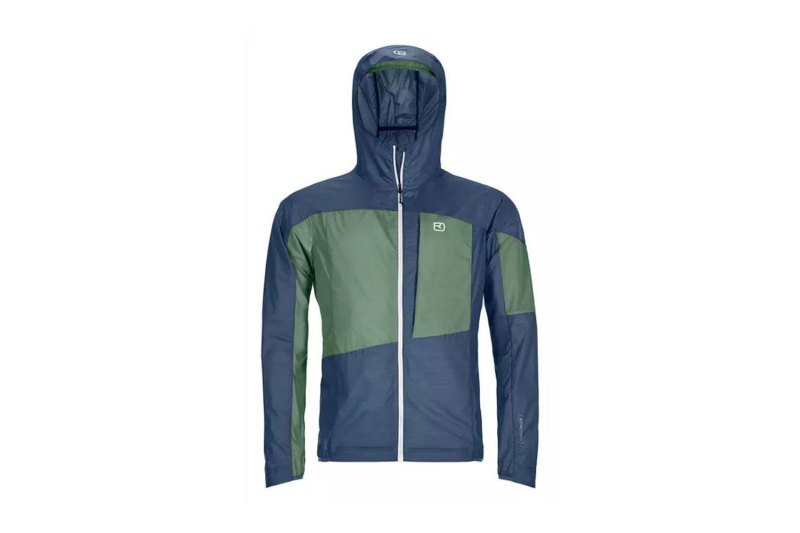 Ortovox Merino Windbreaker
Best Windbreaker Jacket
Pros
Packable
Windproof
Soft Fabric
Lightweight
We love our polyesters and nylons in the outdoor industry, but there's nothing quite like merino wool from the mountain sheep of New Zealand and Australia. It's soft to wear, resists bacteria so it doesn't smell, and is warm when it's wet. In other words, it's nature's ideal base and mid-layer.
When merino is mixed with other materials, it can do incredible things. The Ortovox Merino Windbreaker feels like any other nylon windbreaker -- smooth against your skin, highly windproof, and very packable. The difference with this one is it's 55% merino wool that's woven into the nylon. Instead of turning into a hot plastic bag when you run, it can breathe and regulate the moisture and temperature inside. The merino and nylon combo dries quickly if you are caught in the rain. Bacteria can't latch onto the merino, preventing the stick that comes with any outdoor gear over time. The fitted style stays close when you're running or moving fast down the trail.
When the sun does come out, the whole thing packs into its front pocket.
Ortovox Merino Windbreaker
Best Windbreaker Jacket
Mountain Hardwear Super/DS Stretch Down Hooded Jacket
Best Puffer Jacket
Pros
Comfortable
Lightweight
Slim fit
Stylish
Responsibly sourced down is another one of nature's wonder materials. The loft, insulation, and warmth that's created when a high-quality pile of feathers puffs up has yet to be re-created by a synthetic fiber. Packing feathers into a thin jacket material keeps them in place with small walls or baffles, creating an extremely warm and lightweight jacket, but they've never been able to stretch.
Mountain Hardwear has changed that with the Super/DS Stretch Down jackets. The inner layer, outer layer, and baffles to hold the feathers in place are all woven from a single piece of fabric without stitching or glue to hold the layers together. This allows the puffer jacket to stretch without tearing while keeping all those loft-creating feathers where they need to be. The 700-fill RDS-Certified down creates a ton of loft and warmth inside the cozy Super/DS jacket. And the quilted pattern on the outside looks pretty sharp, too.
Mountain Hardwear Super/DS Stretch Down Hooded Jacket
Best Puffer Jacket
Editors' Recommendations