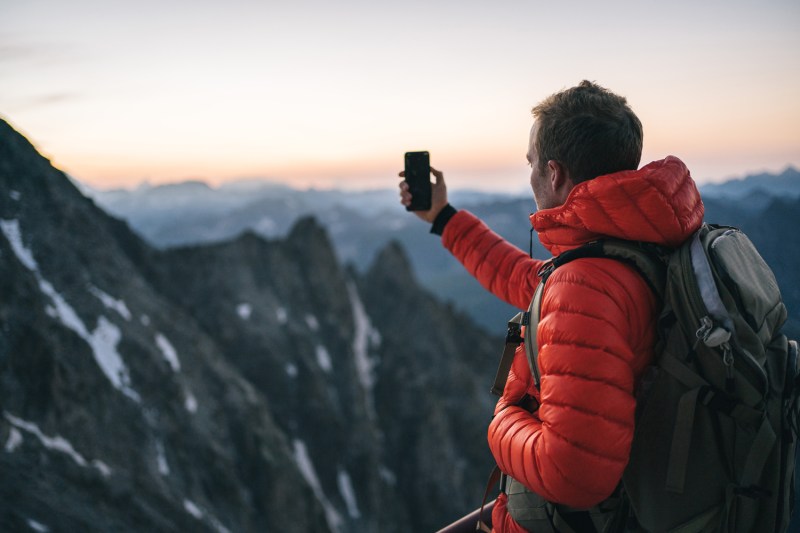 Pack up your short shorts and break your best boots out of storage, because the time is here to gear up for the season ahead. That especially includes your outerwear rotation, no doubt about it. You know what that means: The frigid winds and arctic chill of winter won't be long in following. Not to mention the precipitation, snow, sleet, hail, and "wintry mix" all very much included. And when the time comes, you won't find a better defense from the cold than one of the season's best puffer jackets.
Shopping for a puffer jacket, though, often means working your way through a lot of outerwear. Men's puffer jackets come in all shapes and sizes — and most importantly, varying degrees of warmth. Some are better suited for casual cold, while others will lock in enough heat to summit a snow-capped mountain and still be sweating. To help you get started, check out these puffer jackets, each with its own strong suit. Here's to staying warm and looking your best all fall and winter long.
Related Guides
Best Overall Puffer Jacket: Perry Ellis Hooded Puffer Jacket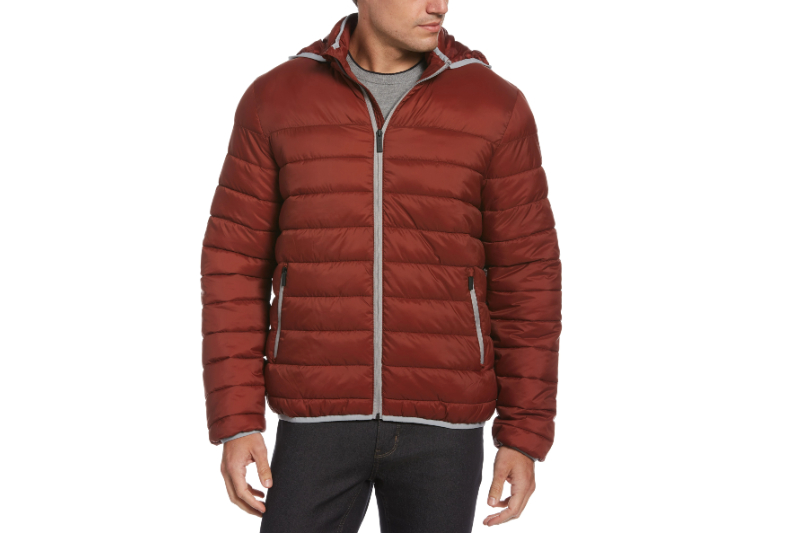 For a standout price, take your pick from vibrant color options when it comes to this subtly stylish Perry Ellis puffer jacket. Made from water-resistant nylon and featuring a stretch hood, it's a surefire way to stay warm on the move this winter.
Best Luxury Puffer Jacket: NOBIS Oliver Men's Reversible Puffer Jacket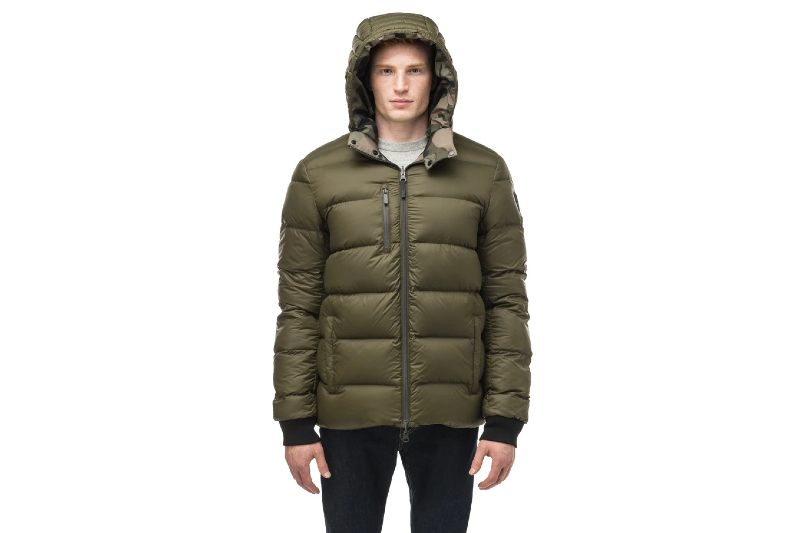 NOBIS ups the ante with luxury and utility in mind by way of this top-of-the-line puffer jacket. This jacket, available in cool combinations like olive and camo, is filled with the brand's Canadian Origin White Duck Down and available at an investment-worthy price that'll surely pay off as you stay warm this winter.
Best Fashion-Forward Puffer Jacket: Todd Snyder Japanese Down Quilted Snap Bomber
Leave it to Todd Snyder to take the puffer jacket and upgrade it in a decidedly fashion-forward way, right down to the bright orange colorway. The Japanese nylon exterior is both eye-catching and filled with ultra-warm 750-fill power down.
Most Versatile Men's Puffer Jacket: Original Penguin Reversible Puffer Jacket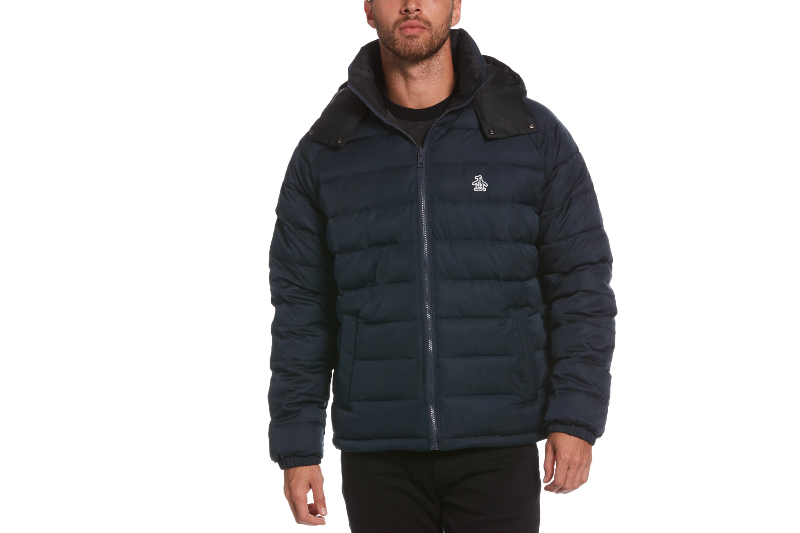 Really, you're getting two jackets for the price of one with this Original Penguin number featuring a handy detachable hood. It's also water-resistant and features a slim fit for sleek style on the go.
Best Puffer Jacket for the Rugged Outdoorsman: Howler Brothers Merlin Jacket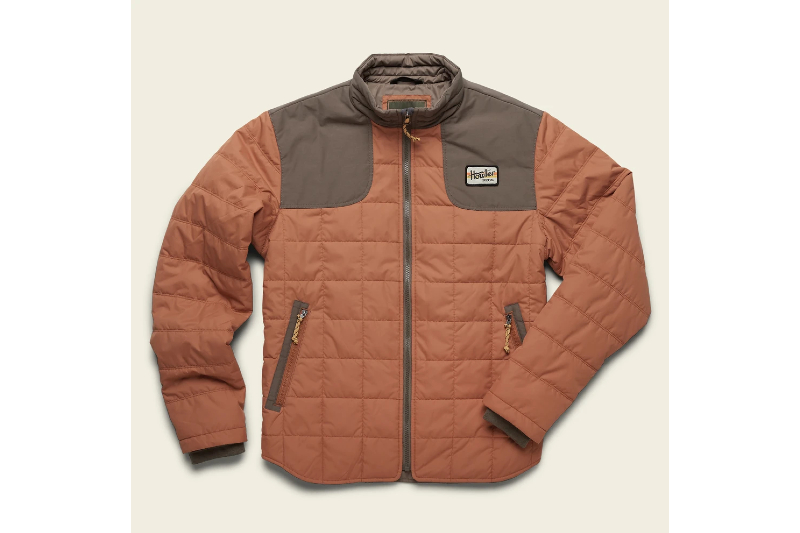 Based in Austin, the design team at Howler Brothers takes traditional menswear staples, like the puffer jacket, and shakes things up just a bit. Here, that means using durable cotton-nylon shoulder patches for contrasting style and functionality, plus a hard-wearing polyester ripstop construction.
Best Puffer Jacket for Active Wear: Ten Thousand Insulated Tech Jacket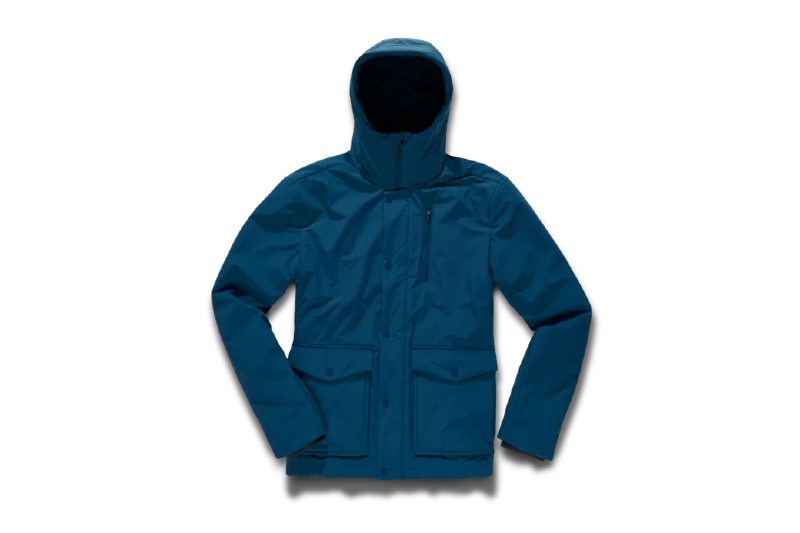 Although Ten Thousand is best known for its base layers, shorts, and other workout gear, they've taken things a step further with a puffer jacket that's ready for just about any active pursuits you can dream up. This jacket is water-repellent, windproof, and streamlined for winter workouts and city exploration.
Other Puffer Jackets We Love
Aztech Mountain Super Nuke Jacket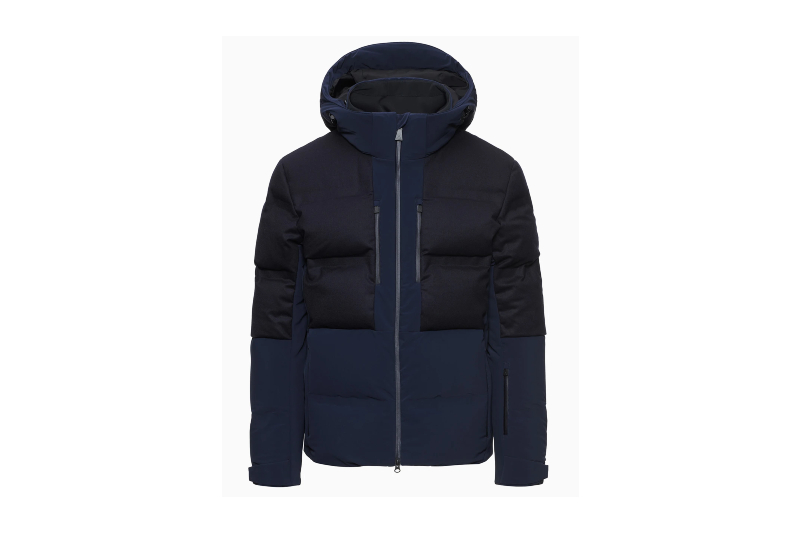 Aztech Mountain makes some of the most technically savvy outdoor and mountain gear on the planet, and this jacket stands out even beyond that. Built to the nines with the best materials on the market, it's a frankly incredible jacket perfect for skiing, hiking, or exploring a mountain town.
Burton Baker Expedition Down Jacket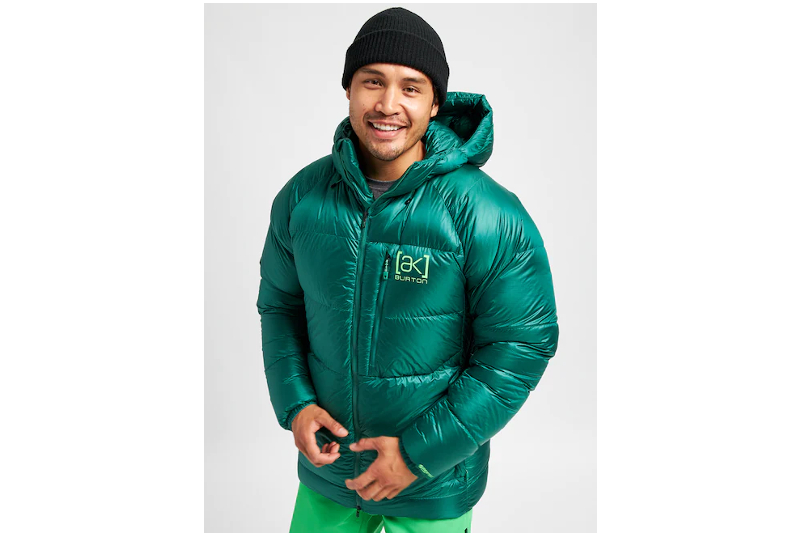 Burton knows a thing or two about outfitting guys for the cold weather, with plenty of heritage and design quality to go around. From the eye-catching color to the DWR coating and proprietary shell and lining, this jacket is a major winner.
Aether Apparel Launch Jacket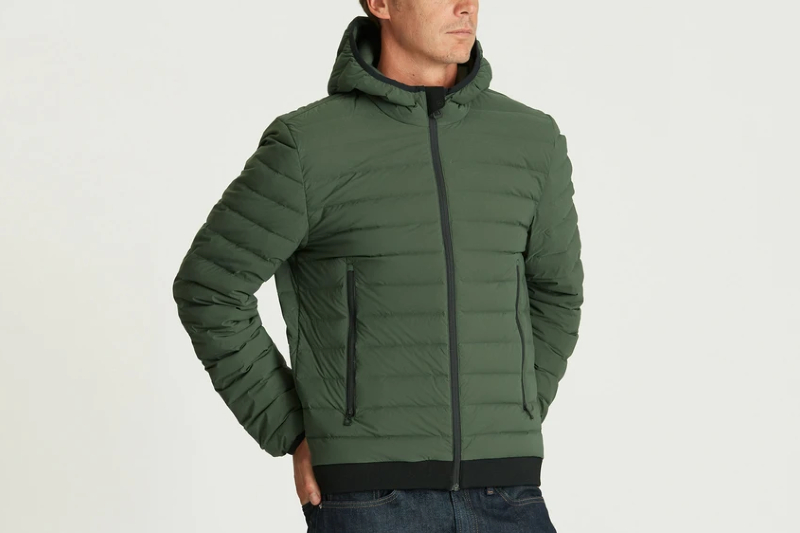 Aether Apparel has a knack for delivering gear that's streamlined and stylish, but also technically savvy. This slim-fit, insulated and water-resistant puffer jacket is ideal for cruising around the city or hitting the road this winter.
Arc'teryx Alpha Parka
Things go to the next level when this brand sets its sights on technical innovation and style in equal measure. This hooded parka is ready for extreme conditions, thanks to its Gore-Tex Infinium weather protection.
Uniqlo Ultra Light Down Jacket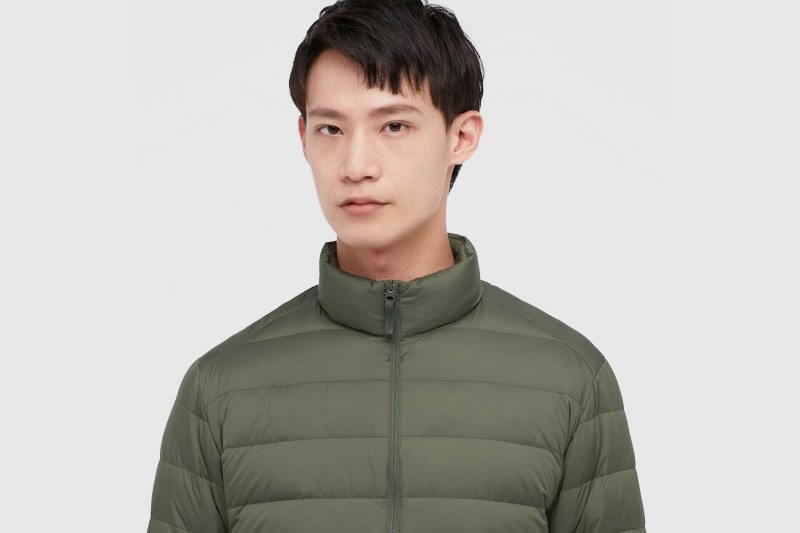 Uniqlo might as well be the industry standard when it comes to high-quality, affordable wardrobe essentials. Take this Ultra Light Down Jacket: It's a modern minimal design, a DWR coating, and a fill power of 640 or more, all for less than 70 bucks.
Canada Goose Armstrong Down Puffer Jacket
Since they're made for harsh winters north of the border, you never have to worry about being cold in a Canada Goose jacket. Seriously, this one's rated to keep you warm down to 5 degrees Fahrenheit.
The North Face Sherpa Nuptse Jacket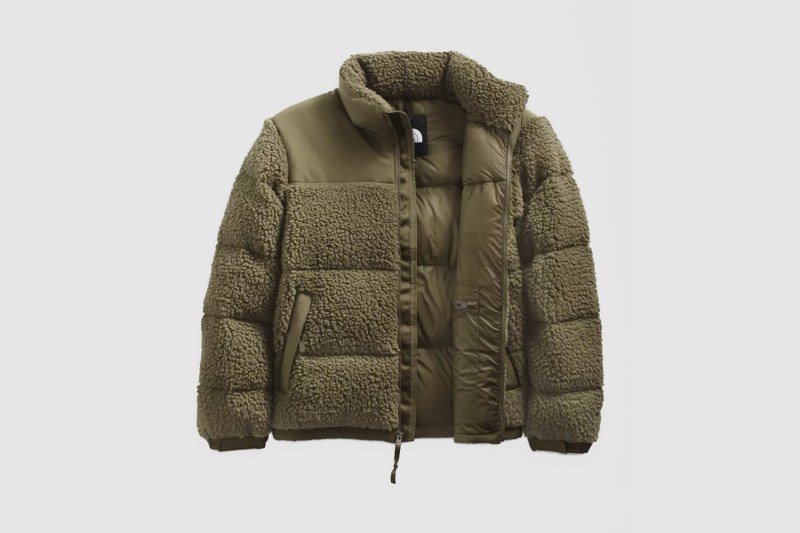 Part puffer. Part sherpa jacket, The North Face designed this as the lovechild of two of our favorite pieces of outerwear. Warm and cozy, it's the best of both worlds indeed.
Polo Ralph Lauren Glacier Heated Down Jacket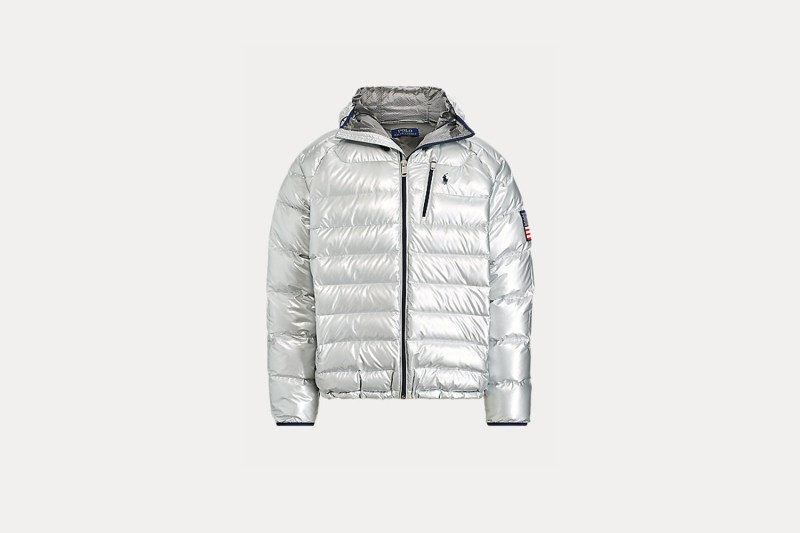 Polo didn't just design this to look like a handsome astronaut blanket. They actually built a heating system into the thing, which uses featherweight carbon and silver ink — and a Mohpie battery pack — to provide heat for up to 11 hours. Futuristic, huh?
Arc'teryx Nuclei SV Parka
For the really, really adventurous among us, this Arc'teryx parka is built to survive even the most severe weather. Take it ice climbing, mountain trekking, wherever — at 1.5 pounds, it'll keep you warm anywhere without weighing you down.
Fjallraven Expedition Down Lite Jacket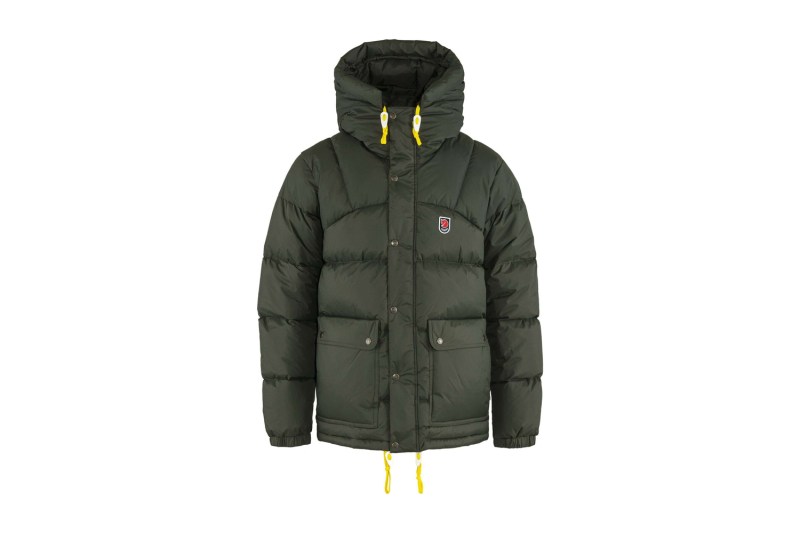 The makers of everyone's favorite simple backpack bring this lighter version of their Expedition down jacket. You know, for milder climates than their home base of Örnsköldsvik, Sweden.
Moncler Courcillon Hooded Puffer Jacket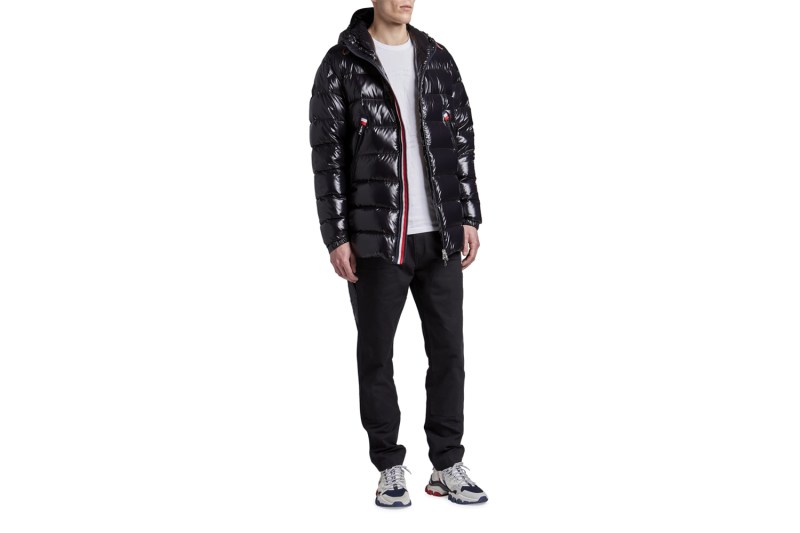 At this point, the Moncler name is synonymous with luxury winter style, and this jacket's another great example of why. The brand's ability to merge form and function is unmatched.
Patagonia Nano Puff Jacket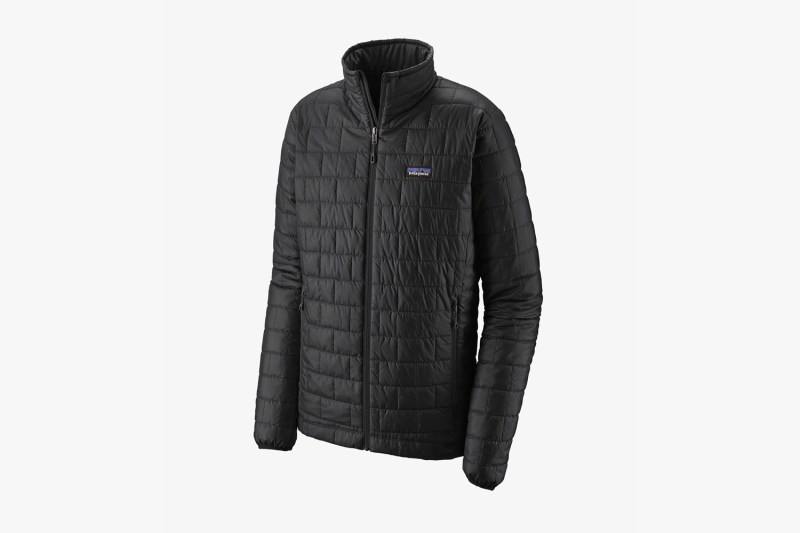 Just try to find a better packable puffer jacket than the Patagonia Nano Puff. You can't. Warm, windproof, water-resistant — it's the whole package, yet it can pack down to basically nothing. There's no better layering puffer out there.
Editors' Recommendations