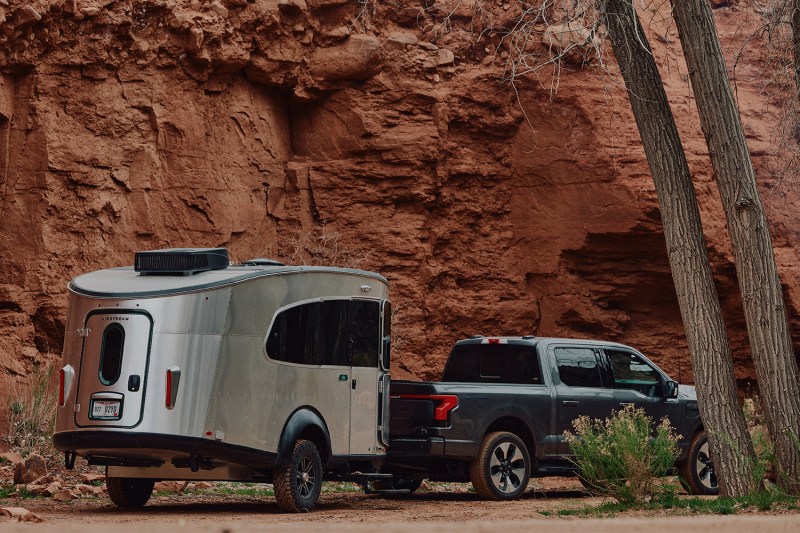 There's arguably no brand in the RV world as legendary as Airstream, and there's no travel trailer on road (or off) quite like the Airstream Basecamp. Since its debut in 2007, it's been the benchmark for premium overlanding-worthy towables. This year, the brand is again partnering with REI to add another "silver bullet" to the Basecamp lineup: The REI Co-op Special Edition Basecamp 20X.
When Airstream partnered with REI on the first Basecamp 16X edition, the intent was to create a more rugged version of the OG Basecamp 16. The flagship 20X model maintains that intent with the most aggressive, adventure-ready chops of any Basecamp model yet. That includes a three-inch lift, 16-inch, all-terrain Goodyear tires, stainless steel stone guards to protect the aluminum shell, and solar guards to shield the windows from rocks and other debris.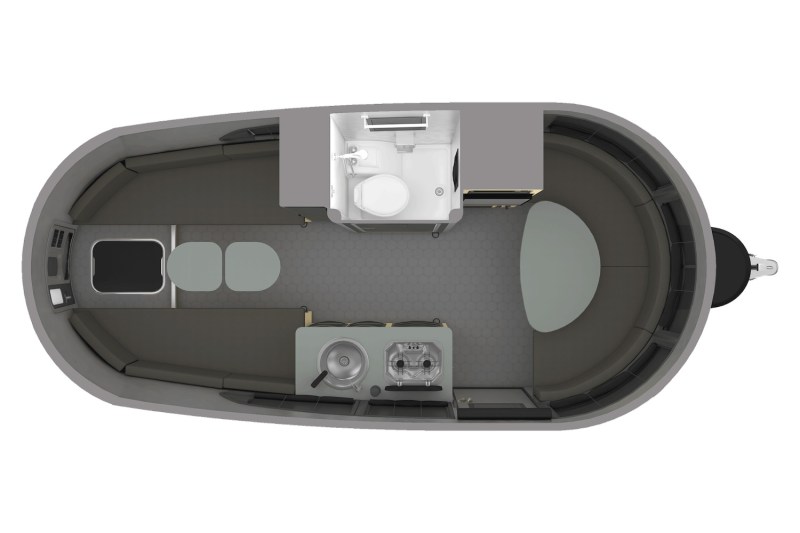 All about the Basecamp 20X
Every aspect of the bigger, better, more rugged Basecamp version is designed to help owners venture farther off-pavement for longer. The onboard water system uses state-of-the-art UV-LED filtering to provide safe drinking water for days from the 21-plus gallon freshwater tank. An energy-efficient recirculating water heater provides on-demand hot water for post-adventure showering. Plus, the standard furnace and optional air conditioner allow for all-season camping in climate-controlled comfort.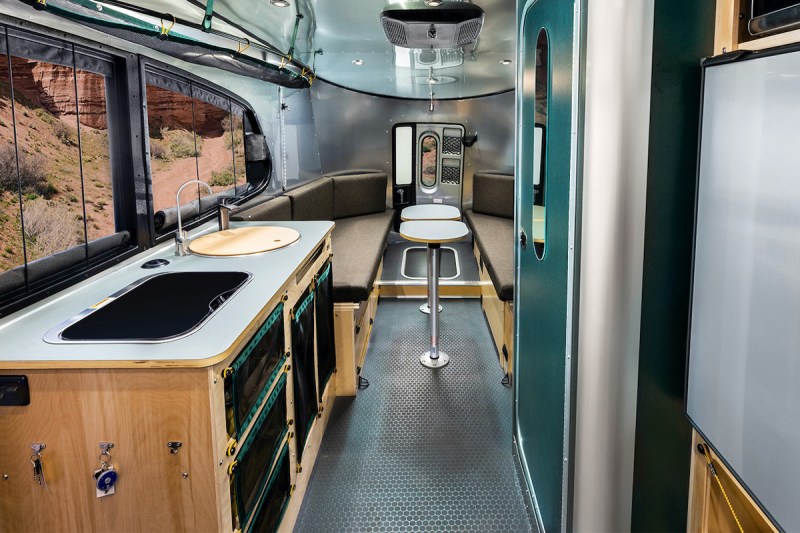 Storage options on the all-new 20X also get a big upgrade. Airstream's L-track storage system makes it easy to tote kayaks, mountain bikes, skis, fishing poles, and more. Inside the rig is a built-in floor cooler with a drain plug that works as either a beverage cooler or ad-hoc wet storage. There's also a dedicated storage locker with adjustable shelving for all your best outdoor gear. Included with every Special Edition model is an REI-branded 25-piece product kit that includes dishes, utensils, a first aid kit, storage/packing cubes, and more.
As with the original Basecamp, there's a full-service galley, too. The REI Co-op Special Edition Basecamp 20X kitchen is wrapped in lightweight, eco-friendly birchwood and topped with a multilayered green slate countertop. It's fully applianced with a stainless steel sink, two-burner cooktop, pop-up 110V and USB ports for powering small kitchen appliances, and even an available microwave oven.
Every accessory of the 20X is geared toward serious adventures. Two solar power solutions are available with a max 360-watt roof-mounted solar panel and dual 100-Ah lithium batteries to keep you going off-grid indefinitely. The hot/cold outdoor shower makes it easy to hose off your dirty gear before stashing it back inside the cabin. Plus, optional pre-wiring means you can add cellular-powered WiFi to the mix in case you just have to stay connected while away.
The new REI Co-op Special Edition Basecamp 20X is available now with a starting price of $62,400. Those looking for a more compact and wallet-friendly alternative can still buy the original REI Special Edition Basecamp 16X with a starting price of almost $10,000 less. But, whichever model you choose, you have to promise to take us with you.
Editors' Recommendations