The time was when consumer-grade solar gear wasn't all that practical, but over the past few years the tech has developed rapidly, becoming not only highly useful but increasingly affordable. Today, solar generators and portable power stations are go-to mobile juice solutions for van-lifers and campers, temporary off-grid worksites, travel photographers and drone operators, and at-home backup power for when the lights go out.
I've spent years testing solar-powered generators, and over the past six months, I've looked at the latest releases from both top, established brands and lesser-known newcomers. When I've come to learn is that while solar generators don't vary dramatically in regards to the core concept, different models from different brands tend to be tailor-fit to different intentions. To that end, here are the best solar generator options for a variety of purposes.
Best overall: Jackery 3000 Pro
Pictured at the top of this article, Jackery has been a top name in the solar generator field for a while now, and with their latest release – the 3000 Pro – they do pretty much everything right. It manages to deliver both outstanding capacity (3,024 Wh) and outstanding portability. At just shy of 64 pounds, it's not exactly light, but the wheels and retractable handle make it effortless to cart around, while its integrated handles and perfectly boxed shape make it easy to lift and store (or fit into a van build). It charges fast (2.4 hours via wall outlet or 3-4 hours via ideal solar conditions), has solid wattage output (3,000 W), and is sturdily built. While it's arguably a bit overkill for the average users, anyone who wants lots of capacity will love the 3000 Pro.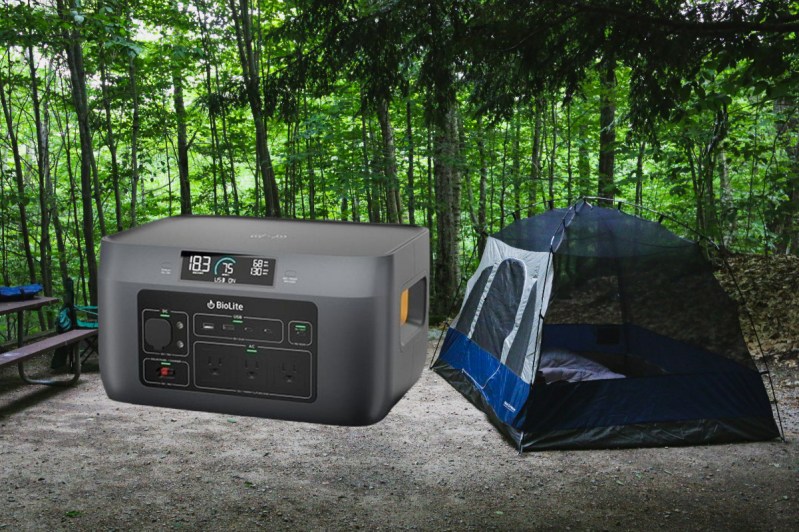 Best for camping: BioLite BaseCharge 1500
When it comes to camping, portability is key. You want decent power capabilities, but if your goal is to keep a few devices, lights, and maybe a cooler going, your primary consideration is moving the thing around with ease. The BioLite BaseCharge 1500 delivers on all fronts. Its 1,521 Wh capacity is solid – enough to keep everything charged up for a couple of days off the grid – while its 28.5 pound weight is a light haul from trunk to campsite. The company is also dedicated to making a positive social impact, which is a big plus.
Best for home backup: EcoFlow Delta 2
The EcoFlow Delta 2 is a solid all-around solar power generator by pretty much every metric – it has a reasonable capacity (1,000 Wh), speedy charging times (about an hour via wall outlet or via solar in as fast as three hours), and one of the highest levels of build quality on the market. What makes it ideal for home use, however, is the fact that it integrates into the wider EcoFlow backup power ecosystem. From add-on expansion batteries to a double voltage hub that switches your home system to backup power automatically, to "smart" generators that keep your system topped off efficiently, to a portable air conditioner unit – and a lot more – the
Best for van-life: Bluetti AC200P Portable Power Station
While each of the stations on this list is a solid contender for the van-life crown, the AC200P from Bluetti stands out for a few reasons. Its boxed shape means it will fit perfectly into any van build. Its 2,000 Wh capacity and 2,000 W output will suit almost any van-life need. But six AC-plugs and a built-in light in the front so you can see what you're doing when you're messing around with wires in the middle of the night? Great stuff.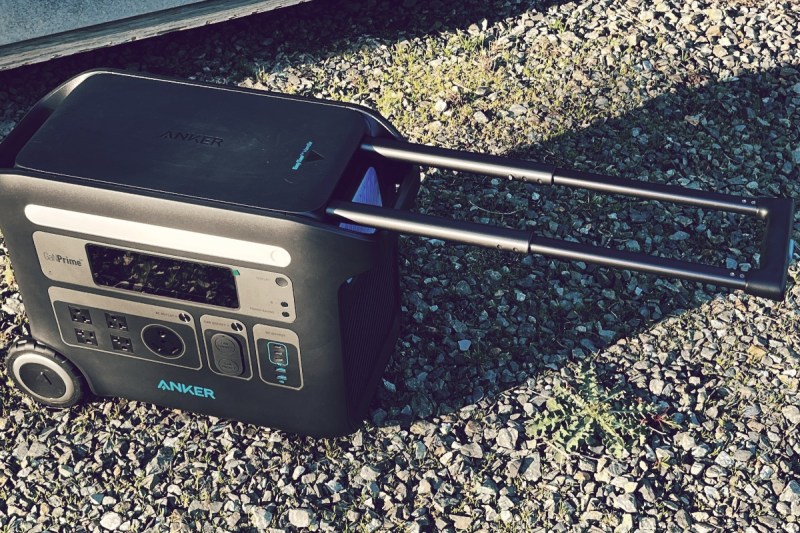 Best for durability: Anker Powerhouse 767
If you expect to be roughhousing your power station a bit – whether it's because you're working on an off-grid job site, hauling it in and out of a vehicle while traveling, or making frequent use of it in general – check out the Anker Powerhouse 767. All of Anker's products are built rock solid, but the 767 in particular feels especially sturdy – even its retractable handle, which doesn't wiggle and rattle like some other generators with such handles. Its InfiniPower batteries are also built to last, with an intended lifespan of over a decade. On top of all that it's a big, powerful station that charges fast and is relatively easy to move around.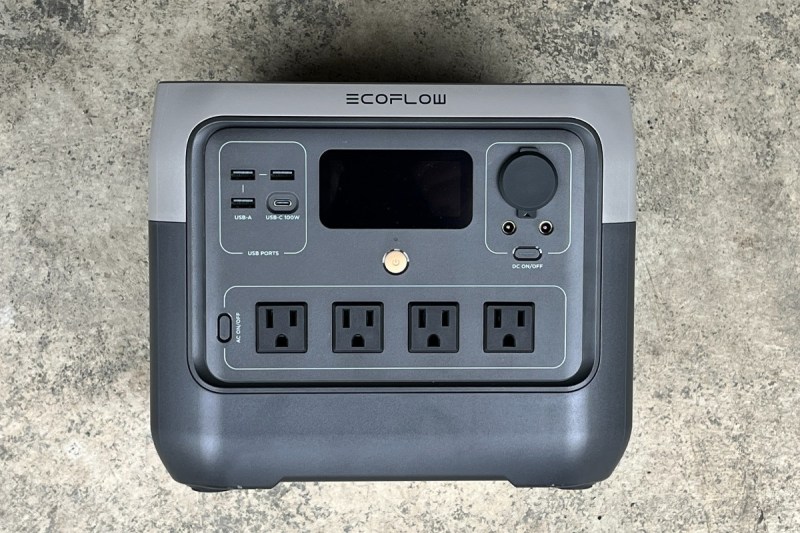 Best for budget: EcoFlow RIVER 2 Pro
Capable of holding 768 Wh and producing 800 W of power, you'll be hard-pressed to find a portable power station that delivers so much for such as reasonable price ($599), and that does it in such a well-considered package. It's got plenty of ports, weighs next to nothing at 17 pounds, and can be fully charged in just over an hour. It's even got a phone app so you can monitor and control it from afar. For camping, short van-life trips, or convenient power around the house, the EcoFlow RIVER 2 Pro is a smart option.
Editors' Recommendations