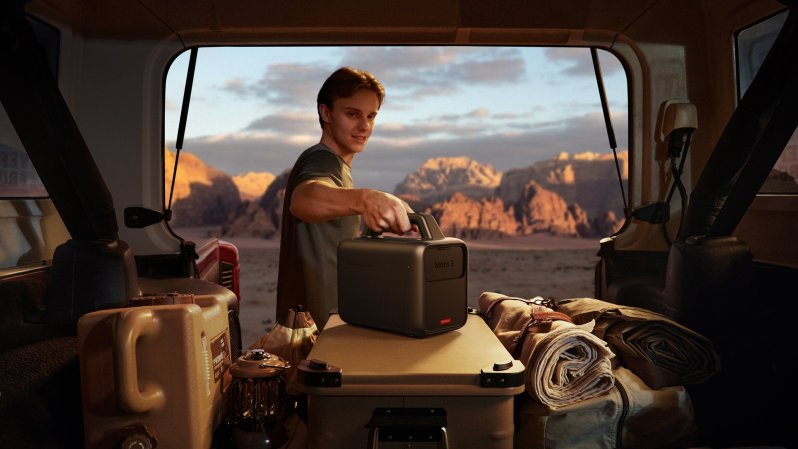 Anker is a favored brand for outdoor enthusiasts looking to make the most of their power, and at a media event today, Anker Innovations made several announcements that campers, van-lifers, and those who love having a little extra juice at home should take note of. In addition to the debut of new products, the company focused on three key areas: sustainability, community, and eco-innovation. To prove that they mean business, they have pledged to go 100% plastic-free with their packaging by 2027. They are also on track to offset a whopping 30,000 tons of CO2 emissions.
No matter where you live, Anker is on a mission to free you from the clutches of the power grid. The company launched Anker Solix, its entrance into the home energy market. This new brand will include a line of solar balcony solutions (aimed at apartment dwellers) and modular solar battery storage systems. Anker's existing PowerHouse portable power stations will now be part of Anker Solix's portfolio.
Of course, what you're probably wondering most about is Anker's recently launched offerings —here are a few of their new products.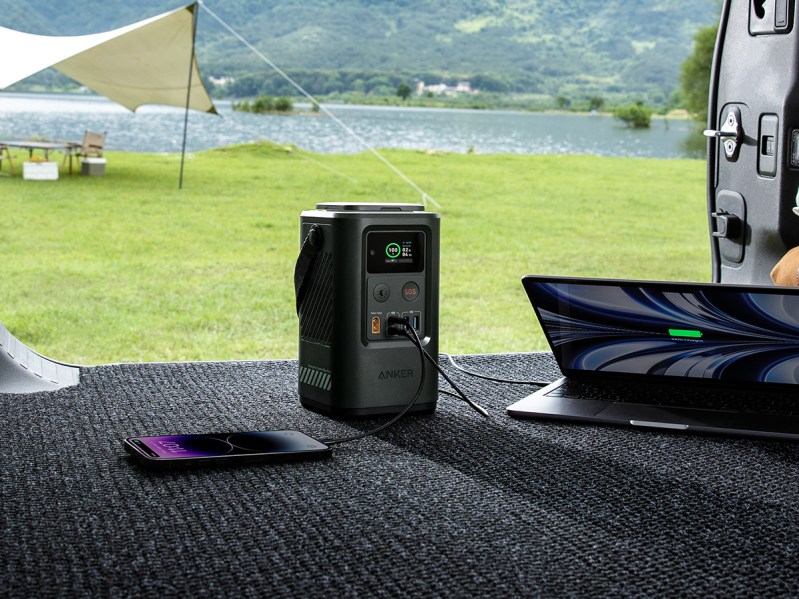 Anker Prime Reserve
Get ready to say goodbye to slow charging with the Anker Prime Reserve series. Leading the pack is a great accessory for all of your camping needs. This features a 60,000 mAh LiFeP04 battery, two USB-C and two USB-A ports, as well as a standard XT 60 solar plug compatible with solar panels ranging from 10- 24 volts. The Anker Reserve also features a pop-up, adjustable light source that you can utilize in both a campsite or a backyard cookout.

Anker Solix All-in-One Energy Storage Solution
This system includes a range of solar battery wall solutions, perfect for both existing and new solar installations. These modular batteries offer scalability, ranging from 5 kWh to an impressive 180 kWh(1).
Safety and durability are at the forefront of the design, ensuring peace of mind for users. These batteries seamlessly transfer to off-grid power, providing reliable backup when you need it most. They are also compatible with various home energy equipment, including heat pumps, oil, and gas-powered generators, and even Anker Solix's upcoming EV charging solution.
Nebula: Movie Magic, Anywhere You Go
Anker's entertainment brand, Nebula, is also bringing the magic of the big screen to the great outdoors with the Mars 3 1080p LED portable projector.
It's water and dust resistant, so you can take it on all your outdoor adventures without worry. With its smart AI system, it knows exactly how bright your surroundings are, ensuring the perfect viewing experience. And with Android TV 11, you have access to over 7,000 apps for endless entertainment possibilities. The Mars 3 is available for pre-order with a sweet $200 early bird discount.
From home energy solutions to portable power stations and outdoor projectors, Anker's new line of eco-friendly power solutions is definitely a step in the right direction for a greener future.
Editors' Recommendations