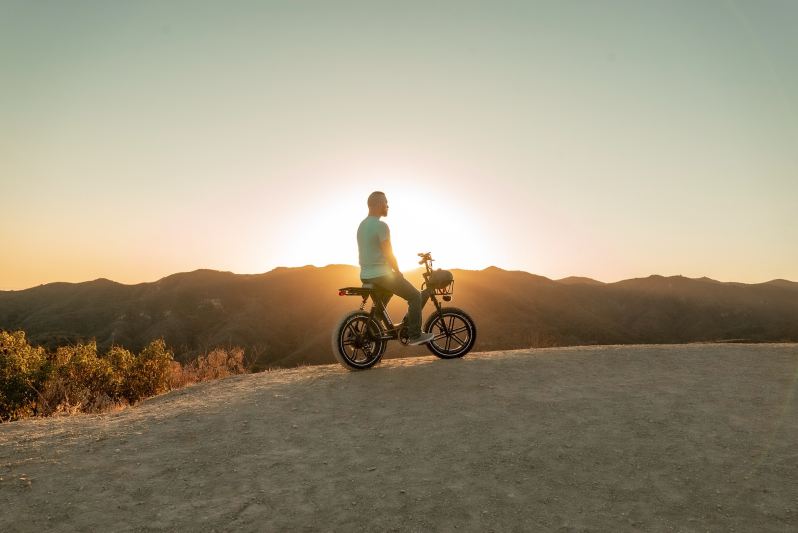 Thanks to quantum leaps in technology and affordability, electric bikes (or "e-bikes") are fast overtaking traditional bicycles as the preferred mode of two-wheel transportation for many. That's true of not just commuters but of off-road and mountain bike riders too. They're ubiquitous in public parks around the country. But that may soon change in U.S. National Parks, at least, over growing concerns that allowing e-bikes in our most precious and preserved lands may not be such a great idea.
In 2019 (even before the recent ebike boom), former Interior Secretary David Bernhardt ordered that electric-powered bicycles be allowed on the same trails as traditional muscle-powered bicycles. His decree was straightforward: "E-bikes shall be allowed where other types of bicycles are allowed; and E-bikes shall not be allowed where other types of bicycles are prohibited."
In his own words, one of the goals of the order was also to "[decrease] regulatory burden." In layman's terms, it seems like he couldn't or didn't want to be bothered with any relevant studies to support his decision. It was simply a matter of convenience. The order affected all National Park "units," which includes National Parks plus most other areas under the agency's management.
Not surprisingly, some environmental groups saw this as a flippant decision, arguing that the Secretary and the agency as a whole should have done more before making a blanket ruling. A representative from the National Parks Conservation Association (an independent, non-profit organization whose mission is to protect and preserve National Parks land) cited this article from the U.S. Code of Federal Regulations:
"Except in emergency situations, a closure, designation, use or activity restriction or condition, or the termination or relaxation of such, which is of a nature, magnitude and duration that will result in a significant alteration in the public use pattern of the park area, adversely affect the park's natural, aesthetic, scenic or cultural values, require a long-term or significant modification in the resource management objectives of the unit, or is of a highly controversial nature, shall be published as rulemaking in the Federal Register."
Despite the thick legalese, it seems clear from this rule alone that any decision that could significantly change the flow or natural aesthetic of any park requires serious consideration beyond just the head honcho's say-so. Last May, a U.S. District Judge agreed, ruling that Berhardt should have taken a closer look at the potential impacts before rolling out the welcome mat to these next-gen two-wheelers.
Fast-forward to this week. On Tuesday, the National Park Service officially announced in a news release that it's taking a closer look. Electric bikes continue to be allowed in the meantime. But, the agency wants to hear from the public and government agencies on their thoughts about the future of e-bikes within the National Park Service system.
What do you think about allowing e-bikes in our National Parks? Should they be treated the same as their pedal-powered counterparts? Or should they be banned like, say, electric scooters? The period for the public to submit comments on the future of ebikes in our National Parks is open from now through July 21, 2023. Visit this link and click Open for Comment to share your thoughts!
Editors' Recommendations