You walk into a bar, what do you order? Maybe a classic such as an Old Fashioned, Margarita, or gin and tonic, an elaborate craft creation, beer and a shot, wine, or something on the rocks, but when's the last time you dabbled in a vintage cocktail? While many of these drinks are as old as the classics mentioned above, for one reason or another, they've fallen out of favor over time.
Ever heard of a Widow's Kiss? This brandy-based cocktail circa the 1890s is "a simple, delicately balanced cocktail that represents a vintage trend for herbal liqueurs and cocktails," says Jonathan Laurel of West Main Crafting Co., a Lexington, Kentucky cocktail bar resurrecting the tastes and trends of forgotten cocktails (among the classics and crafts). By ordering a Widow's Kiss — we've got the recipe for you below — you're taking a step back in boozy time.
And who doesn't want to feel like Frank Sinatra or Don Draper while drinking?
Test out these vintage cocktails, like the Brandy Crusta, French 75, or Vesper, that might become your new regular when out on the town.
Widow's Kiss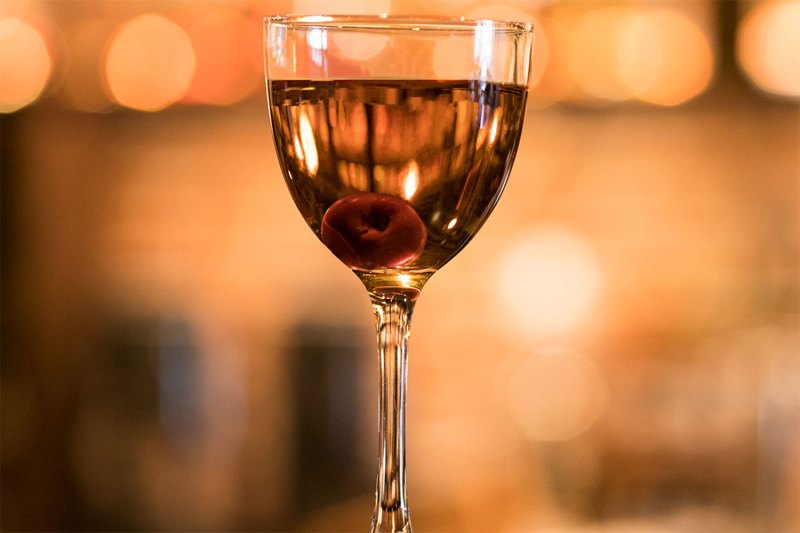 (Recipe from West Main Crafting Co.)
History: This cocktail's first appearance is in George Kappeler's 1895 book Modern American Drinks, according to Laurel. "Kappeler was well-known during his life in New York, where he tended bar at the Holland House. Kappeler originated many drinks that were later reprinted and thereby became standards. The idea is that the cocktail walks a fine herbaceous line between the Benedictine and Yellow Chartreuse, with the strength and tannin of the apple brandy coming in the back."
Ingredients:
Method: Stir ingredients with ice, serve up in a Nick & Nora glass. Use a brandied cherry to garnish.
1934 Zombie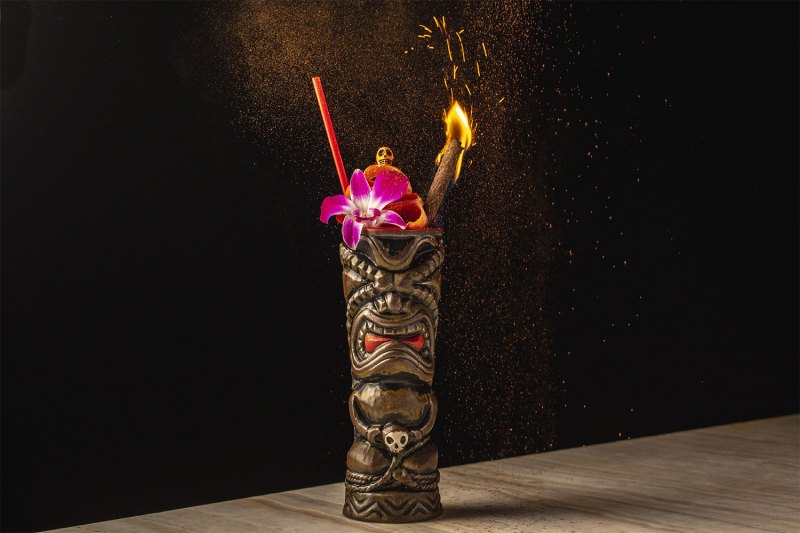 (Recipe by Beverage Director Kevin Beary, The Bamboo Room at Three Dots and a Dash, Chicago)
History: The boozy subculture of tiki cocktails was born in the early 1900s with one man: Don the Beachcomber. He created the Zombie in 1934 (yes, it's got so much booze you'll feel like a braindead skinwalker). Here are 7 more tiki cocktail recipes if you're feeling tropical.
Ingredients:
1 oz aged Jamaican rum
1 oz aged St. Lucia rum
.5 oz overproof Jamaican rum
1 oz lime juice
.75 oz grapefruit juice
.5 oz cinnamon syrup
.5 oz falernum
.25 oz pomegranate syrup
5 dashes absinthe
5 dashes Angostura bitters
Method: Combine all ingredients and add about 16 oz of crushed ice. Whip shake and pour into tiki mug. Garnish with grapefruit floret, lime wheel, cinnamon stick, and orchid.
French 75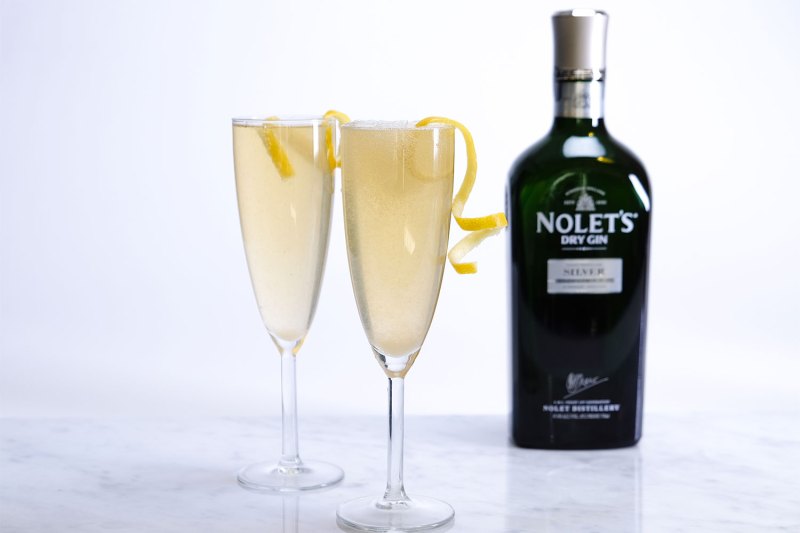 (Recipe from Nolet's Gin)
History: This WWI-era Champagne-based cocktail is almost identical to a Tom Collins, but kicks sparkling water to the side for bubbly. Named after a French quick-firing field gun, the French 75 gained its reputation for being strong and boozy, hitting you like its inspirational firearm.
Ingredients:
1 oz. Nolet's Silver Dry Gin
.5 oz lemon juice
.5 oz Cointreau
Champagne
Method: Pour lemon juice, gin, and Cointreau into a cocktail shaker with ice. Stir well. Strain into a chilled Champagne flute. Carefully top with Champagne.
Brandy Crusta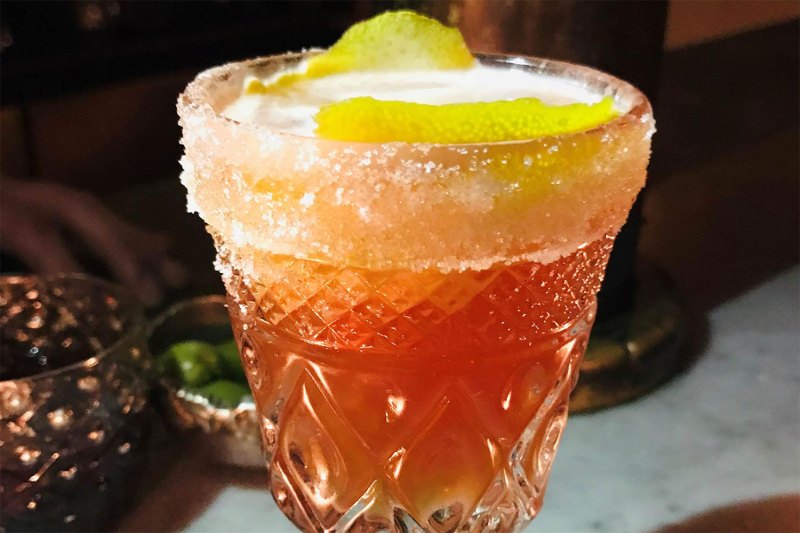 (Recipe from Xavier Herit, Le Boudoir, Brooklyn Heights)
History: Created in New Orleans in the 1850s by the Italian Joseph Santini, the Brandy Crusta was first mixed either at the City Exchange in the French Quarter, or at Santini's Jewel of the South saloon on Gravier Street in the American Quarter which he opened in 1855, says Xavier Herit of Le Boudoir in Brooklyn. The name refers to the crust of sugar around the rim, and the drink went on to inspire the iconic sidecar.
Ingredients:
1.5 oz Cognac
.5 oz dry curaçao
.5 oz lemon juice
.25 oz Maraschino cherry liquor
10 dashes Angostura bitters
Sugar rim
Lemon peel spiral
Method: Add all ingredients to a shaker and fill with ice. Shake and strain into a port glass with a sugar rim and garnish with a lemon twist in a spiral.
Milk Punch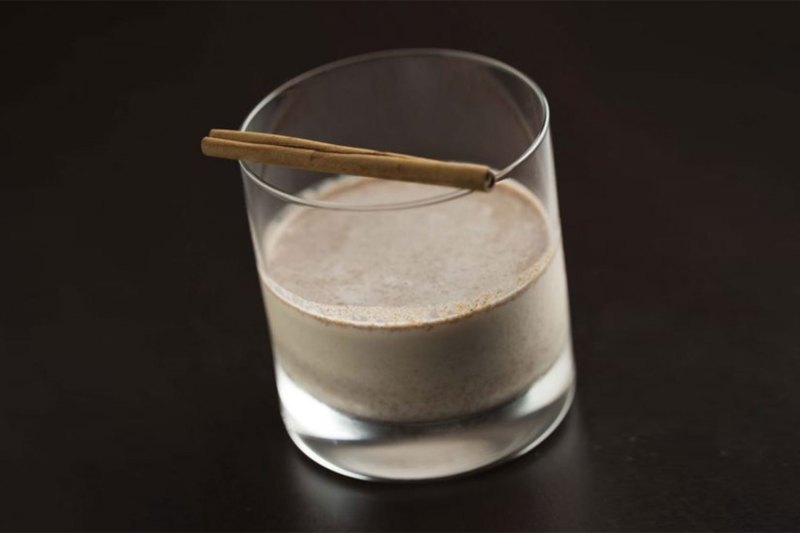 (Recipe from Woodford Reserve Bourbon)
History: One of the pinnacle cocktails listed in the vintage cocktail bible, Vintage Spirits and Forgotten Cocktails, Milk Punch is a sweet and milky (duh) drink with the first recipe dating to 1711. It was a favorite with Benjamin Franklin and Queen Victoria.
Ingredients:
1 cup Woodford Reserve Bourbon
2 cups cream
2 cups whole milk
.75 cup sifted powdered sugar
.5 vanilla bean for flavoring
Freshly grated nutmeg
Method: In a metal bowl over an ice bath, whisk sugar, cream, milk, and bourbon until nice and frothy. Add vanilla bean and strain through fine mesh strainer into pitcher. Place pitcher in the freezer for 30 minutes to an hour stirring occasionally. Pour into a glass and garnish with freshly grated nutmeg.
Vesper
(Recipe from Gordon's Gin)
History: The world will know it better as James Bond's first Martini. Created by Ian Fleming in the 1953 007 spy novel Casino Royale, the Vesper is a young, brutish cocktail that vintage cocktail historian Ted Haigh recalls "was doomed with the woman … the misogynistic young Bond's last words in the book were, 'The bitch is dead now,' and he never drank another Vesper."
Ingredients:
Method: Add all ingredients into a cocktail shaker with ice and shake vigorously. Double strain into a chilled cocktail glass and garnish with a long strip of lemon peel.
Boulevardier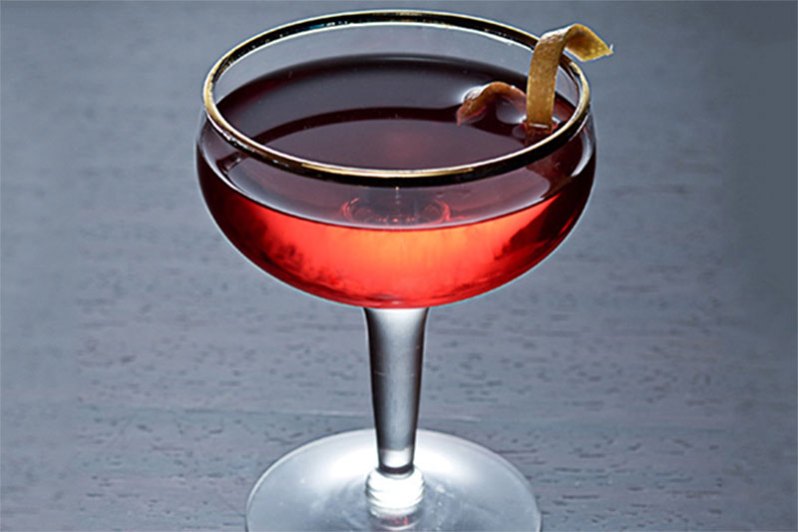 (Recipe from RPM Steak, Chicago)
History: Printed decades before its popular cousin, the Negroni, the vintage Boulevardier appeared during the era of Prohibition and was first penned into the 1927 bar guide, Barflies and Cocktails.
Ingredients:
1 oz 1970s-era Campari
1 orange peel, for garnish
Method: Add ingredients to a glass beaker or mixing glass; top with ice. Stir until fragrant and blooming, about 15–20 seconds. Strain cocktail into a chilled Nick and Nora glass or other stemmed glassware. Express the orange peel over the cocktail; add to the glass.
Editors' Recommendations