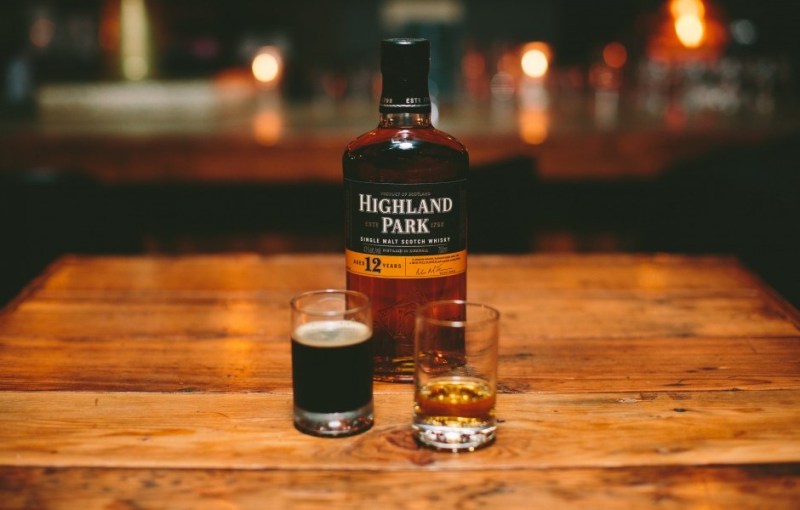 Going out to a bar can be a lot of fun. On a busy night, however, you might wait 10 minutes to get the attention of the bartender, only to forget what you wanted to order. After 5 seconds of "uhhhhhh. . . " the bartender moves on to the next person, and you have to wait another 10 minutes for your next shot.
To avoid such a situation, it helps to be prepared. One classy drink combo we admire is the beer and a shot, also known as a boilermaker. However, this classic combo is a bit misunderstood. For help understanding more about the beer and shot combo, we turned to Jim Palumbo, bartender at NYC's Up & Up bar and frequent enjoyer of the aforementioned combo.
Related: The Manual's Guide to Drinking and Enjoying Whiskey
Why It's Good
There are many reasons to go for a beer and a shot. For one, it's a great way to order two drinks for yourself without getting strange looks. Also, it's a pretty easy order for a weary bartender, as it only requires a shot pour and a beer pour. Here's what Jim Palumbo has to say on the matter: "The pairing of good whiskey and beer is a beloved classic. For years, people have ordered it after getting off their shifts as a way to knock the day back, as it were. It's got this working man, blue collar aspect to it."
What to Order
Since there are many kinds of beer and whiskey, there are many different possible combinations. Jim recommends pairing bourbon with American-style lagers, spicy rye with IPAs, and scotch also with IPAs. However, Jim's favorite — and it might be different for you — is scotch and a dark stout or porter. "When it comes to scotch, I'll go for Highland Park Dark Origins and a really nice stout," he says. "That's my go-to combo."
Related: Bartender's Choice: Summer Cocktails to Beat the Heat
How to Drink It
When you see a shot, you might feel compelled to immediately send it down the hatch. That may be a fine way to get tanked in college, but most people realize it's a pretty lame way to drink once they reach their mid 20's. Here at The Manual, we're all about actually enjoying one's alcoholic beverages. Instead of shooting well whiskey, we recommend ordering a type of whiskey you enjoy, then alternating between sips of beer and whiskey. "I usually just kind of sit there, sip on my beer, sip on my whiskey, and maybe talk to the bartender," says Jim. "But I'll never just take a whiskey and slam it; I think it's a classier move to just sip it."
There you have it. The next time you're at a loss for what to order at a bar, consider the classic beer and a shot combo; it may just become your go-to bar order.
Editors' Recommendations