About the only thing more to a classic Tiki cocktail than its sheer number of ingredients is the folklore surrounding the recipe. A treasure chest scooped up from the bottom of the South Pacific, Tiki began as a small community of like-minded experimenters looking to create something akin to vacation in a glass (or Tiki mug). It's since become a lifestyle, a wormhole down which one can fall a long, long way, learning everything from the merits of homemade orgeat to complimentary rum types.
Some of it is over the top, full of kitsch, and even, regrettably, flirting with cultural appropriation. But its core elements, the drinks, are mostly well-intentioned and layered, pulled from early 20th century recipes concocted at some of the most stylish hotel bars and drinking establishments in the world (at least at the time).
Don the Beachcomber (aka Donn Beach) kicked it all off, and since then it's been the likes of Trader Vic and Co. The newest Tiki guard is commanded by the likes of Martin Cate and incredible bars like Smuggler's Cove, Lost Lake, Hale Pale, and more. They are making complex drinks that whisk you off to a warmer place. And they all depend on some classic Tiki recipes, like the ones below.
Related Reading:
Zombie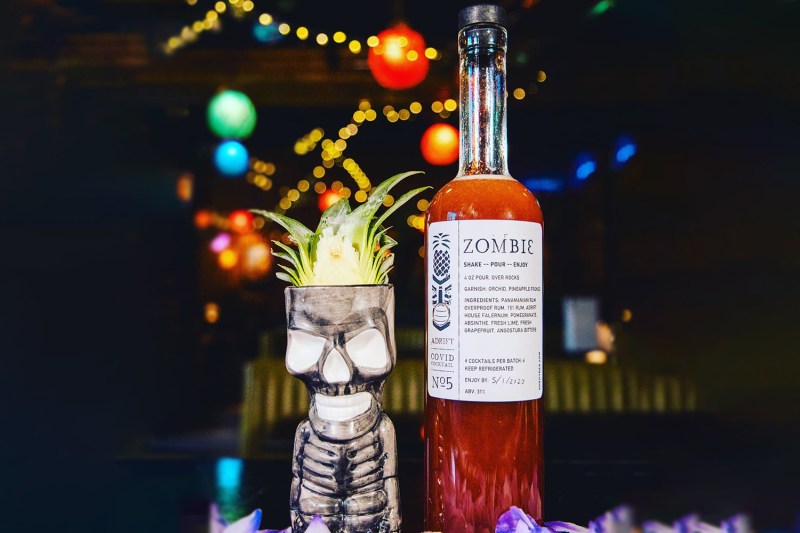 A Donn Beach elixir that first hit bar tables in the 1930s, the zombie first blew people away at the New York World's Fair before taking the Tiki world by storm.
Ingredients:
Method:
Add all the ingredients to a shaker, shake with ice, pour into glass with used ice, and garnish.
Navy Grog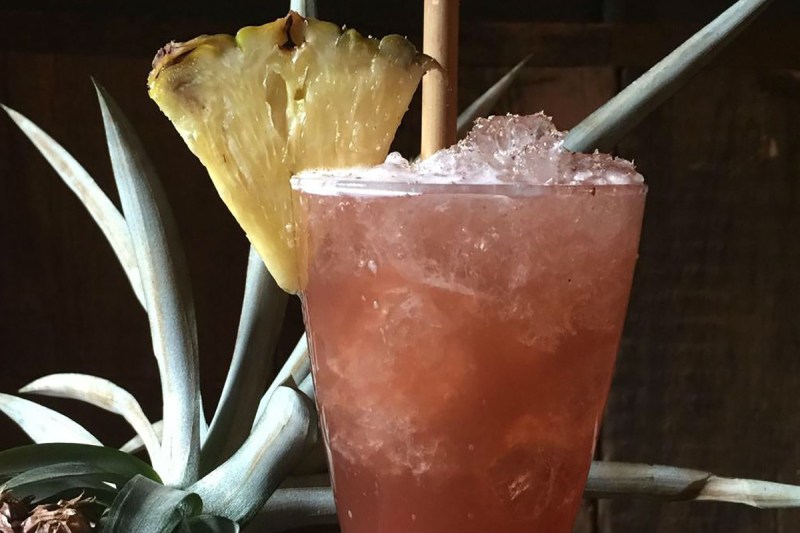 An homage to the spirited (and sometimes drunk) British navy, this cocktail counts on high-strength rum and a pleasant mix of juices and bitters.
Ingredients:
.75 ounce Brugal Dry
.75 ounce Brugal Anejo
.75 ounce The Kraken Dark Rum
.75 ounce Velvet Falernum
.75 ounce simple syrup
1 ounce pineapple juice
1 ounce grapefruit juice
.5 ounce lime juice
3 dash Angostura bitters
3 dash Peychaud's bitters
Method:
Shake with ice and strain into a beer glass over cubed ice.
Garnish with grated nutmeg and pineapple wedge.
Mai Tai
So much more than a sweet drink you're offered en route to Hawaii, the mai tai is beautiful in the glass and is named after the Tahitian word for "excellence."
Ingredients:
Method:
In a cocktail mixer full of ice, combine the rum, cachaça rum, orgeat, and lime juice.
Shake vigorously and strain into glass full of ice.
Garnish with lime wedge.
Singapore Sling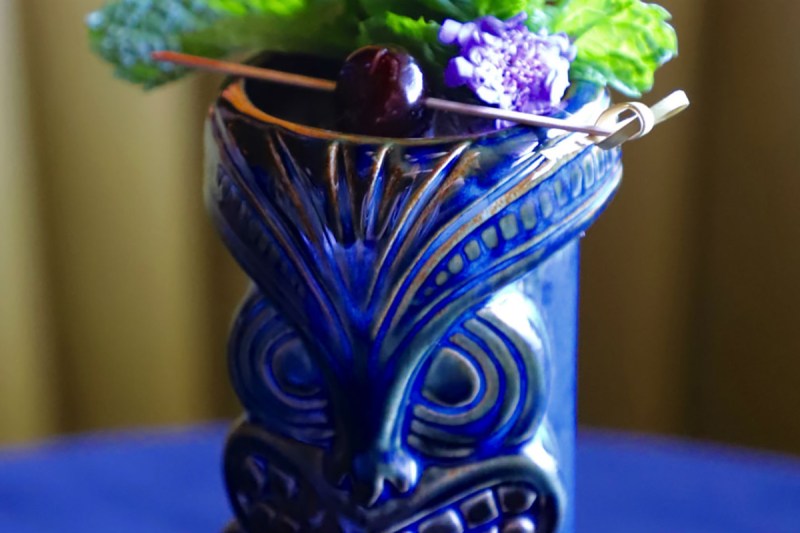 People often forget about gin's role in the Tiki canon. This Tiki classic was devised in Singapore sometime around 1915 and blushes in color thanks to the addition of cherry liqueur (or in some cases, brandy).
Ingredients:
1.5 ounce London dry gin
.75 ounce Edel-Kirsch Black Cherry Liqueur
.25 ounce Benedictine
.75 ounce lime juice
.5 ounce pineapple juice
.25 ounce grenadine
.25 ounce petite shrub
1 dash Angostura bitters
Method:
Add all the ingredients to a shaker, shake with ice, pour into a bar glass with used ice, and garnish.
Painkiller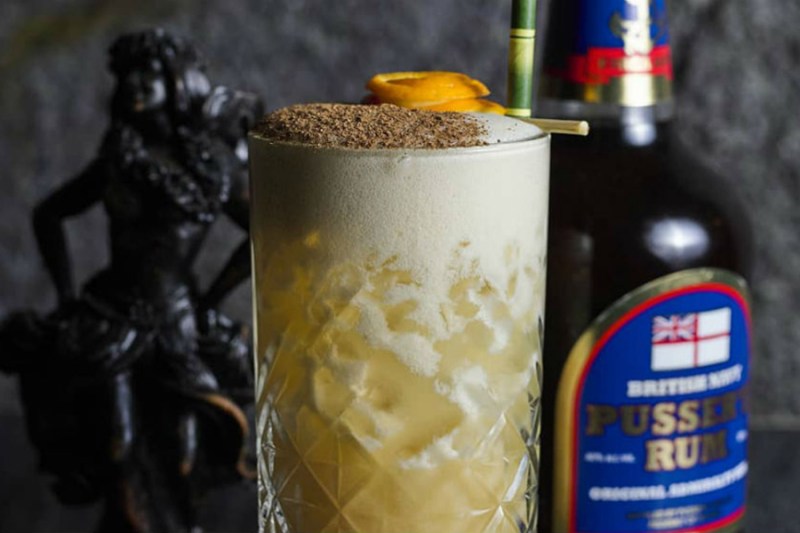 There's hardly a better name for a cocktail than the painkiller, a sibling of the piña colada treated to orange juice and often nutmeg.
Ingredients:
2 ounce Pusser's Rum
2 ounce fresh pineapple juice
1 ounce fresh orange juice
1 ounce coconut cream
Method:
Put all ingredients into a tun followed by a scoop of ice.
Shake vigorously and pour into a Collins glass.
Garnish with orange and a sprinkle of nutmeg.
Saturn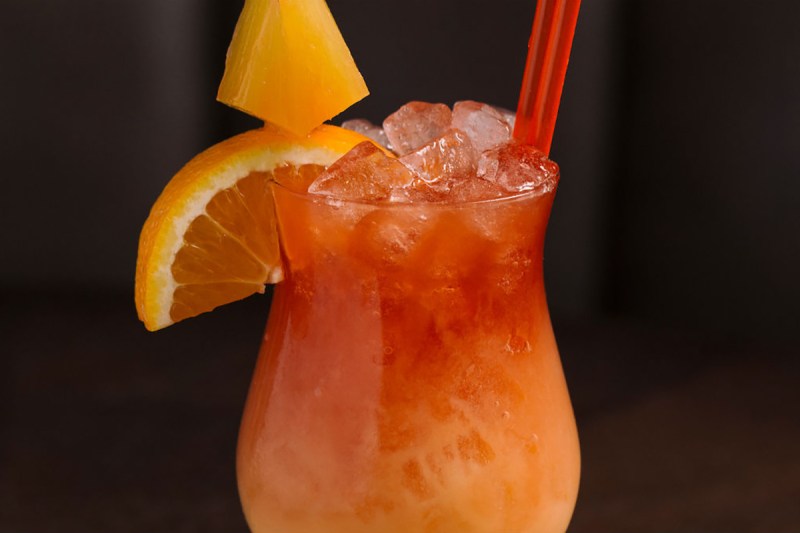 Another gin-focused Tiki staple, Saturn is a little like a Negroni, according to a beach bum.
Ingredients:
1 ounce Martin Miller Gin
.5 ounce Appleton 12 year
.5 ounce Campari
.5 ounce sweet vermouth
.5 ounce Falernum
1 ounce lemon juice
.5 ounce orgeat
.25 ounce passion fruit
.13 ounce 2:1 evaporated cane simple
Method:
This classic Saturn adds a Jamaican Negroni float on top!
Combine gin, falernum, lemon juice, orgeat, passion fruit, and cane simple syrup in a shaking tin; fill with ice and stir.
Strain Saturn over crushed ice.
Combine ingredients for Kingston Negroni (Appleton, Campari, sweet vermouth) and float on top without mixing into drink.
Garnish with an orange moon and slice of pineapple.
Piña Colada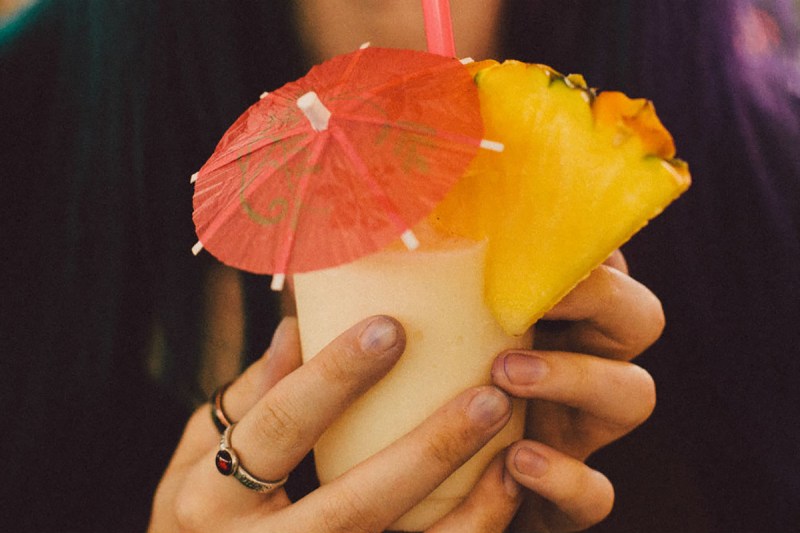 No cocktail book is complete without the inclusion of the piña colada, born in Puerto Rico and the perfect example of how beautifully coconut, pineapple, and rum play together in the glass.
Ingredients:
Method: 
Put all the ingredients into a blender with ice and blend.
Pour blended drink into any glass you like.
Best served to people you really like to have fun with.
Jet Pilot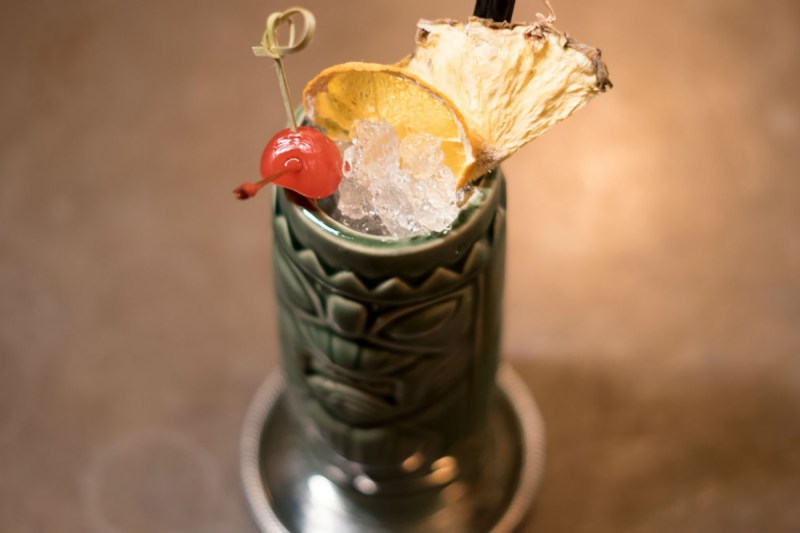 A midcentury modern classic, the jet pilot took flight in Beverly Hills in 1958, inspired by its cousin the test pilot.
Ingredients:
1.0 ounce Appleton Reserve
.75 ounce Ron Del Barrilito
.75 ounce Lemonhart 151
.5 ounceVelvet Falernum
.5 ounce cinnamon syrup
.5 ounce grapefruit juice
.5 ounce lime juice
1 dash Angostura bitters
1 dash absinthe
Method:
Whip and strain all ingredients with crushed ice.
Pour into a highball glass and garnish with a mint sprig and cherry.
Suffering Bastard
Believed to have been first created at the Shepheard's Hotel in Egypt in 1942, the suffering bastard got its start curing the hangovers of WWII soldiers.
Ingredients:
1 ounce London dry gin
1 ounce brandy
.5 ounce lime juice
.25 ounce demerara syrup
2 dashes Angostura bitters
4 ounce ginger beer
Method:
Add the ginger beer to a Collins or highball glass. Add the remaining ingredients to a cocktail shaker.
Fill with cracked or cubed ice and shake and strain the contents into the glass.
Gently fill with cubed or cracked ice.
Garnish with a mint sprig and swizzle stick.
Lapu Lapu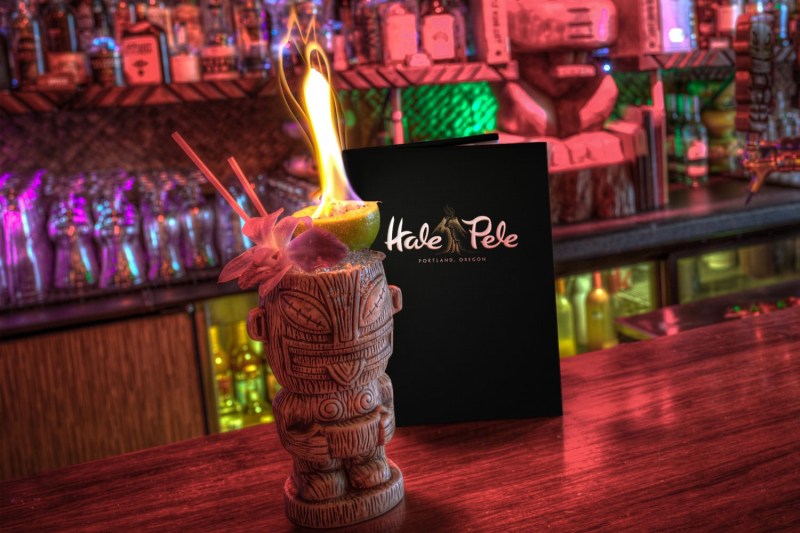 Showcasing the lovely marriage of sweet vanilla with punchy passion fruit, the lapu lapu is breezy bliss in a Tiki mug.
Ingredients:
2 ounce fresh orange juice
1 ounce fresh lemon juice
1 ounce passion fruit syrup (try BG Reynolds Passion Fruit Syrup)
.75 ounce vanilla syrup (try Sonoma Syrup Co. Vanilla Bean Syrup)
1 ounce dark rum (try Cruzan Estate Diamond Dark Rum)
1 ounce light rum (try Brugal Especial Extra Dry White Rum)
pineapple frond and Bordeaux cherry for garnish
Method:
In a cocktail shaker, combine all ingredients and shake with ice cubes.
Pour into a goblet, and garnish with both a pineapple frond and a Bordeaux cherry.
Editors' Recommendations