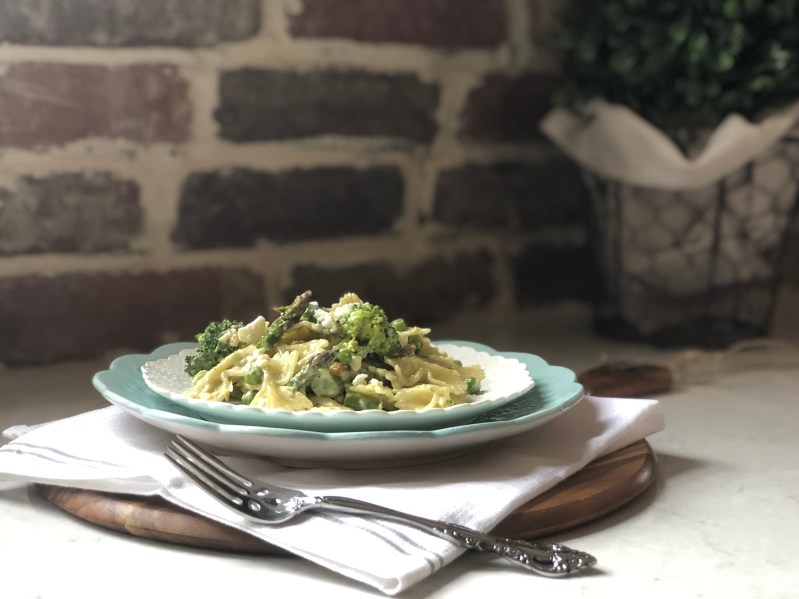 Everyone loves a pasta salad. It's one of those summertime staples that finds its way into nearly every picnic basket and barbecue buffet. And while we love the classic recipes our beloved grandmothers so graciously handed down to us, sometimes it's nice to mix it up and try something new.
This creamy pesto pasta salad is one of our favorite things to have in the fridge and enjoy all week. We love a dish that's versatile, and this one takes the cake. It can be served warm, chilled, or at room temperature. Plus, you can add or subtract anything at all that suits your fancy. Add some protein and make it a complete meal. Or, serve as a side dish to just about anything. Served warm, it's a mouth-watering accompaniment to a beautifully marbled ribeye or light and healthy grilled piece of fish. Served chilled, it's a wonderful addition to that picnic basket or backyard potluck your spouse is dragging you to.
But if you're feeling less social, just make a big batch and keep it all to yourself for the week. We're not here to judge.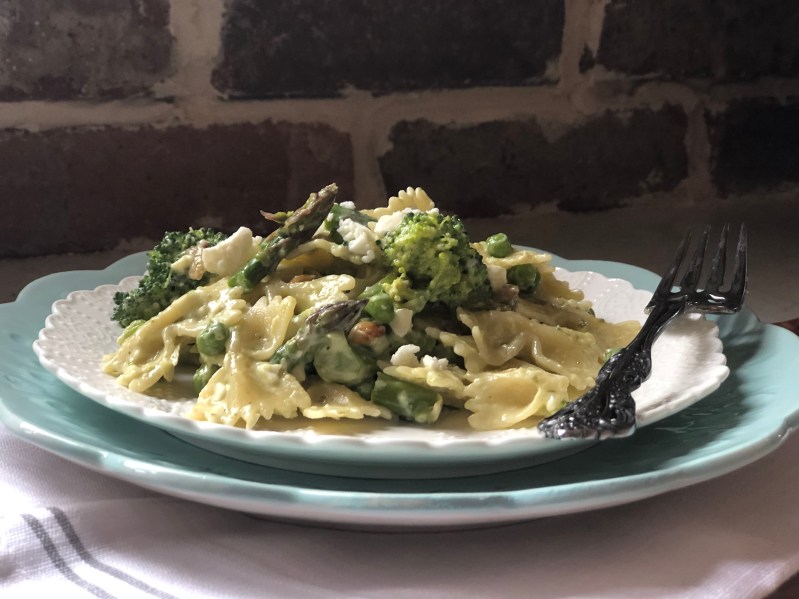 Creamy pesto pasta salad recipe
Ingredients
1 pound bowtie pasta
1 crown broccoli, chopped
10-12 asparagus spears, chopped
6 ounces marinated artichoke hearts, drained and chopped
1 cup frozen peas
1/2 cup feta cheese, crumbled
1/3 cup pepitas (roasted pumpkin seeds)
1 1/2 cup mayonnaise
Juice from 1 lemon
Salt and pepper to taste
Method
Cook pasta in salted water according to the box's directions.

When pasta is about 3 minutes from being done, add peas, broccoli, and asparagus to pasta water. Bring back up to boil and cook until pasta is done and vegetables are tender, but not too soft.
While pasta is cooking, make the sauce by combining mayonnaise, pesto, lemon juice, and salt and pepper in a medium-sized bowl.
Drain pasta and vegetables, then return to pot. Add pepitas, artichoke hearts, and sauce, stirring to thoroughly combine.
Add feta and mix gently, being careful not to crush the cheese crumbles.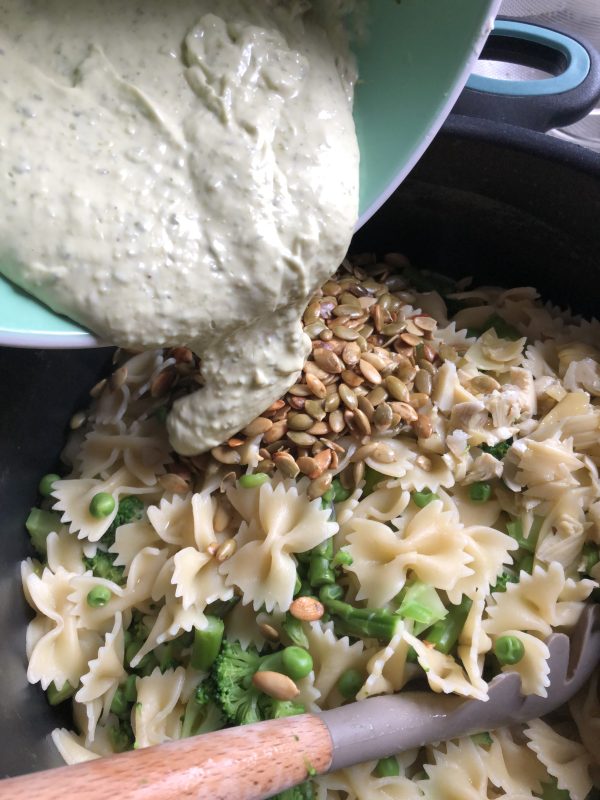 Creamy pesto pasta salad tips and tricks
Bowtie pasta works very well for this pasta salad, but so do many pasta shapes. We also love to use shells, penne, or campanelle.
To add protein and make this a more complete meal, add shredded chicken or shrimp for a hearty dinner that will make everyone happy.
Because this is a time-saving, one-pot meal, we've skipped the shocking of the vegetables in this particular dish. But of course, if you'd like to maintain a vibrant green color in your vegetables, a plunge in ice water after cooking will help to do that.
Editors' Recommendations