Well, folks, it's time for another round of "Old Thing Disguised as a New Thing," brought to you by the naive but colorful generation who thinks they invented the wheel. TikTok's latest "new" trend? Flavored water. "Hasn't that been around for decades?" you might be asking yourself. Yes. Yes, it has. But the adorable youths of today are apparently blinking in the bright, fluorescent lights of the powdered drink aisle for the very first time. And gosh darn it, it's cute.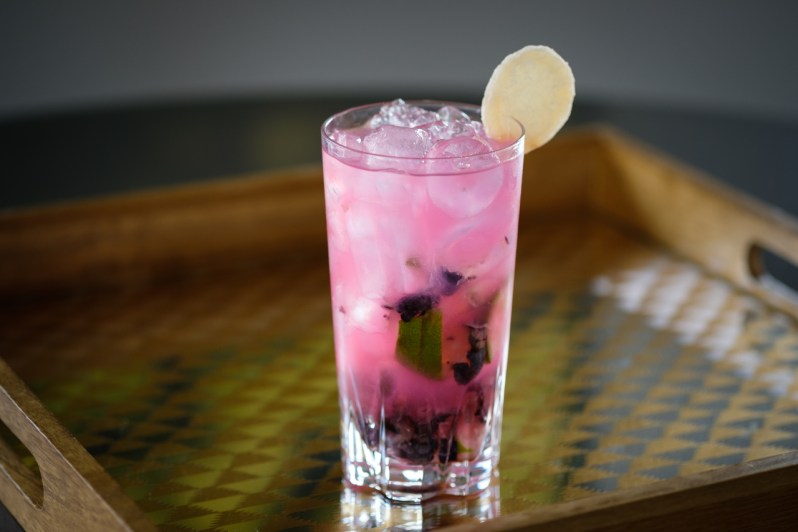 Granted, like any influencer hocus pocus, the original thing has undergone some changes, and in this case, its flavor variety. Humdrum flavors like "strawberry" or "lemonade" are, of course, the stuff of boomers and cave people. The cool new trend is to make your own berry blend and then slap a fancy name on it like "Mermaid Water." TikTokers are falling all over themselves, concocting "miraculous flavors that make drinking water fun!" (insert eye roll here).
Look, we're not here to make fun of a good thing. Drinking water is, obviously, crucial for staying hydrated and keeping our bodies healthy. And drinking a big boring glass of tap water is hardly tempting. Flavored water mixers are great! That's why they invented the damned stuff ages ago. And if mixing up a sugar-free Tinkerbell-themed sparkle juice helps you put down the soda can, great!
People have been turning to brands like Crystal Lite for sweet drink fixes for so long that now, even popular candy brands are making a splash in the water world. Skittles, Starburst, and Jolly Rancher all have a powdered mix for water, and that's just the tip of the iceberg. There are also the syrups! Flavored syrups, once only the magic potions of Starbucks baristas, are common staples in everyone's pantry these days. With all of the possible flavor combinations out there, people are mixing up no or low-calorie ways to enjoy their daily dose of hydration.
Of course, in addition to the water fix, many are using these drinks as an alternative to more calorie-heavy drinks like soda or beer. Even trendier beverages like Bubble Teas and specialty coffee drinks can come with a huge heap of calories and sugar. Low-cal or no-cal sweeteners mixed into water can make for a tasty alternative that's easier on the bathroom scale.
It's important to keep in mind, though, that artificial sweeteners, while good for the waistline, are not always good for anything else. Depending on the artificial sweetener used, research has linked them to things like IBS, a higher risk of stroke, and heart disease. So as with everything, enjoy in moderation.
So whether you're feeling creative and want to mix yourself up some water, give it a name that has the beverage pizzazz equivalent of jazz hands, and make a TikTok about it, more power to you. As for us, we'll just stick to a lemon wedge.
Editors' Recommendations