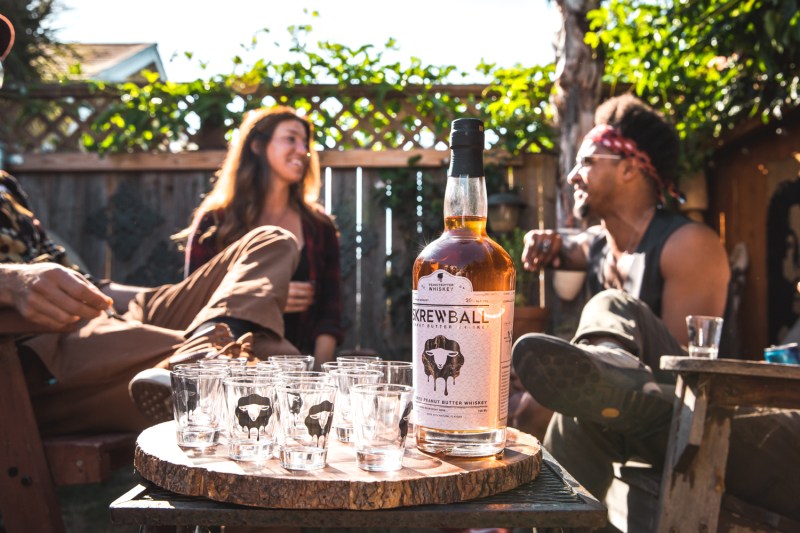 You'd be hard-pressed to find anyone (aside from communists and people without mouths) who doesn't love peanut butter and whiskey — separately, of course. They're delectable, life-affirming treats that taste best first thing in the morning with breakfast. But, peanut butter whiskey seems like the answer to a question no one was asking. Regardless, Skrewball's Peanut Butter Whiskey has answered that question.
Related:
The self-described "world's first peanut butter whiskey" is purportedly the first and only such whiskey on the market. Skrewball is taking a bold stance that their liquid novelty is not only good as a flavoring agent, but that it stands confidently on its own: as a shot, on the rocks, or neat. It's a tall promise. Intense flavoring works in vodkas and rums. However, flavored whiskey — just as with, say, flavored tequila — is a whole other animal.
After a neat sampling, our first impressions were mixed. The nose is earthy and slightly dusty, reminiscent of natural peanut butter. The taste is another matter entirely. The whiskey takes a backseat to the peanut butter notes, which are strong, rich, and sweet, almost cloying. This is a love-it-or-hate-it liquor.
For serious peanut butter fans who like their cocktails on the syrupy, dessert-like side, it seems a perfect fit. Skrewball gets this, which is why their lineup of recipes includes peanut-butter-forward cocktails like the Skrew Putin (their take on a classic White Russian).
Skrew Putin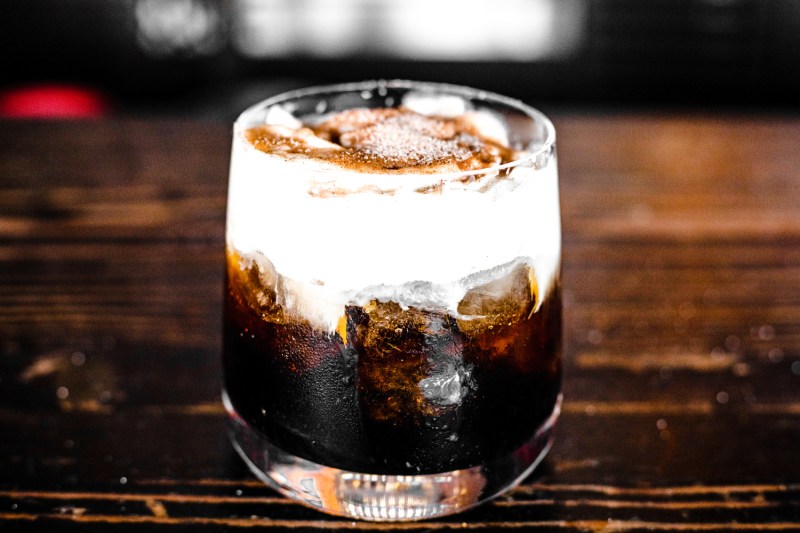 1.5 oz Skrewball Whiskey

.5 oz vodka

.5 oz coffee liqueur

1 oz cream of coconut

1 oz heavy cream
Method: Allow all ingredients to collude in a mixing glass with ice. Shake. Pour into cocktail glass. Garnish with cinnamon and sugar (optional).
Likewise, their Salted Caramel Pretzel is a straightforward liquid dessert.
Salted Caramel Pretzel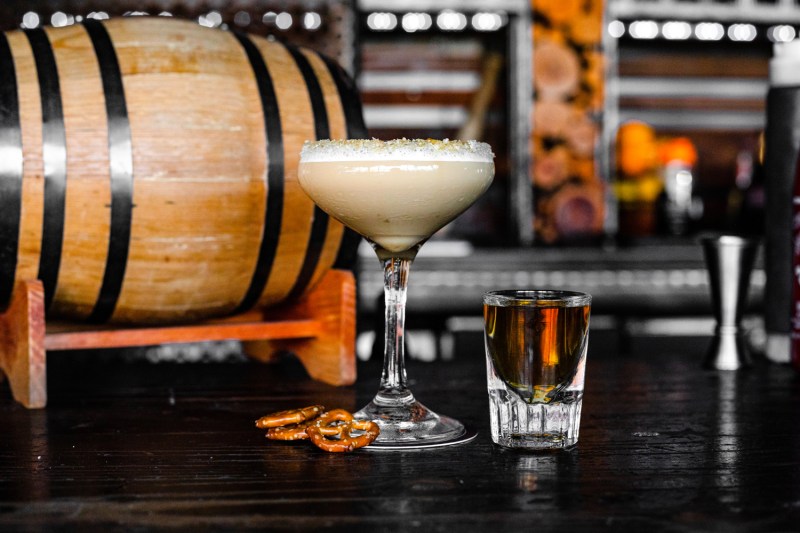 1.5 oz Skrewball Whiskey

0.75 oz Godiva Chocolate Liqueur
Method: Shake and strain. Serve with a caramel salt rim.
Just as you might use amaro or bitters to punch up niche cocktails, Skrewball works well in small doses as a sweet flavoring agent. Of course, we expect it would also be perfect baked into homemade fudge, a fresh batch of brownies, or one of these peanut butter desserts.
Skrewball Peanut Butter Whiskey is now available online for around $20 per 750ml bottle.
Editors' Recommendations