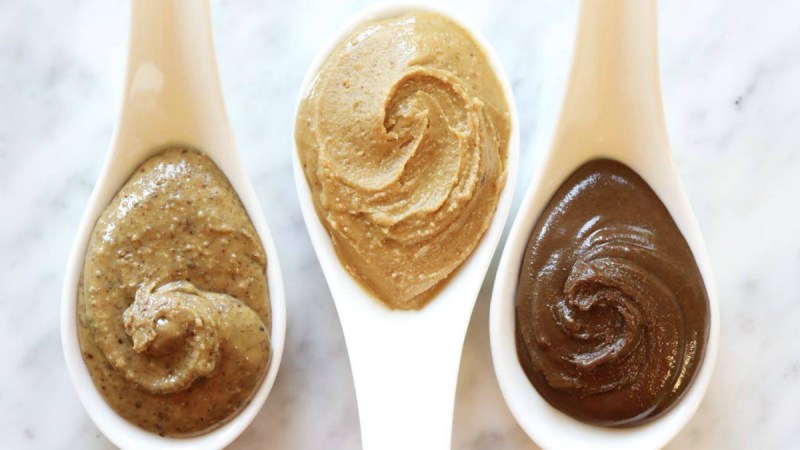 It's nearly foolproof: Bring a woman dessert and she'll like you. Bring her a dessert with peanut butter and you'll be welcomed into the family with open arms and an ugly Christmas sweater to pose for the family portrait. So repeat after me: Pea-nut-butter.
Plus, there's nothing sexier than a man who cooks.
During the holidays, when you meet/visit the in-laws or that new flame's mother (win over her mother and you're set, buddy), try swapping that nice bottle of wine for a plate of home-made desserts, featuring naturally delicious almond butter, hazelnut butter, and peanut butter. Both the taste and the effort that went into making them will be instantly recognized and appreciated. Heck, bring some wine too …
Justin Gold, the founder of Justin's — the popular brand of natural and organic nut butters and peanut butter cups you may have seen at Starbucks, Whole Foods, and your local grocers — gave The Manual three of his favorite peanut butter dessert recipes to share with you.
"What's sure to warm everyone's heart this holiday season — including the in-laws — is a gift that makes you feel good, does good, and tastes amazing; like say, organic edible white chocolate cookie dough." (Yes… we have that recipe.) Gold adds, "It's a way to spread some holiday cheer and is an inventive, unexpected twist to your seasonal favorites like gingerbread cookies … need I say more?"
Get your apron on and bust out the flour. You've got some work to do, man. The next step: What to wear to your in-laws' holiday party.
Edible White Chocolate Sugar Cookie Dough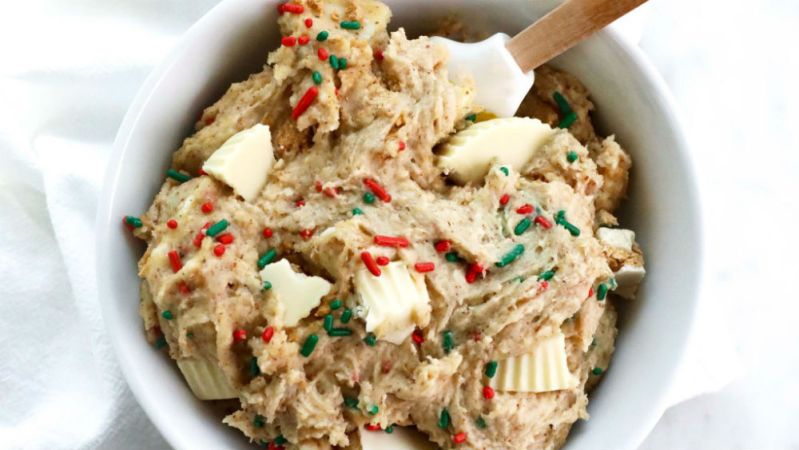 Ingredients:
1/4 cup Justin's Vanilla Almond Butter
1 cup flour (gluten-free, almond, coconut, or all-purpose)
1/3 cup unsweetened applesauce
1/4 cup honey
2 tbsp sprinkles (optional)
1/4 tsp salt
Method:
Combine all ingredients in a small bowl. Mix well.
Store in refrigerator and enjoy!
Almond Butter Gingerbread Cookies
Cookie ingredients:
1 1/2 cups

whole wheat pastry flour

1/2 cup brown sugar
1/4 cup butter, softened
1 egg
3 tbsp molasses
1/2 tsp baking soda
1/2 tsp cinnamon
1/2 tsp ginger
1/4 tsp allspice
1/4 tsp salt
Icing ingredients:
1 1/2 cups powdered sugar, sifted
1 egg white
1 tsp lemon juice
Method:
In a large bowl, beat together butter, almond butter, and brown sugar. Add egg and molasses and beat until well combined. Add dry ingredients (flour through spices) and mix until just combined.
Roll dough into a large ball, cover with plastic wrap, and refrigerate at least two hours.
Preheat oven to 350 degrees Fahrenheit. On a lightly floured surface, roll the dough out to 1/4-inch thickness. Cut into desired shapes with cookie cutters.
Place cookies 1 inch apart onto an ungreased cookie sheet. Bake for 10-12 minutes. Cool completely.
In a small bowl, whisk together powdered sugar, egg white, and lemon juice. Ice cookies and enjoy!
Chocolate Hazelnut Babka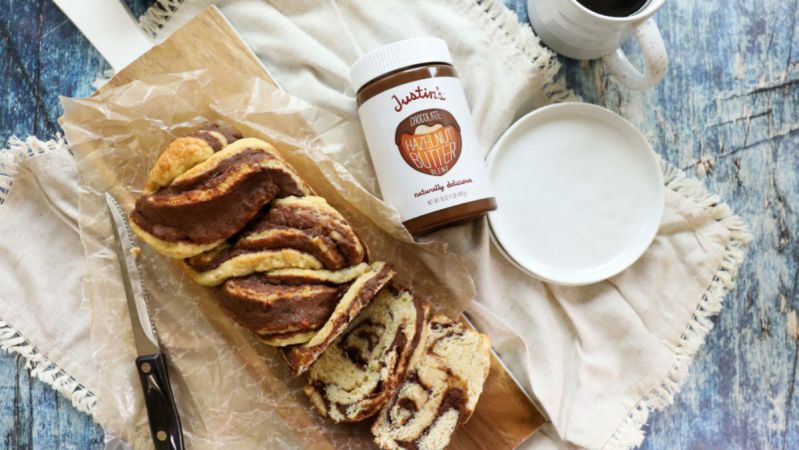 Ingredients:
2 cups all-purpose flour
1/3 cup 2-percent milk, warmed
1/4 cup and 1 tbsp sugar
1/4 cup unsalted butter, softened
1 egg
1 1/2 tsp yeast
1 tsp vanilla
1/4 tsp salt
Method:
Combine milk, yeast, and 1 tablespoon of sugar in a small bowl. Set aside for five minutes.
In the bowl of a stand mixer with a dough hook, combine 1/4 cup of sugar, salt, and flour. Beat in the egg and vanilla extract on low, immediately followed by the yeast mixture. Add the butter, one tablespoon at a time. Mix the dough 7-10 minutes, until smooth.
Transfer to an oiled bowl, cover with a damp cloth, and then let rise until doubled in size — about 2 hours.
Line a loaf pan with parchment paper and coat the parchment with cooking spray. Roll out the dough into a 9-inch by 12-inch rectangle. Spread the Chocolate Hazelnut Butter evenly over the dough. Roll the rectangle lengthwise into a jelly roll shape and cut it down the length of the roll so that you have two long pieces. Twist the two dough pieces around each other, and place in the prepared loaf pan. Let rise for an hour.
Preheat the oven to 350 degrees. Bake 20-25 minutes, until golden brown. Serve warm.
Looking for some holiday music, but tired of the same old tunes? Check out our Christmas playlist below.
Feature image courtesy of Justin's/Facebook.
Editors' Recommendations