There are cocktails out there so soothing they might as well be medicinal — in fact, the hot toddy recipe is a favorite for sore throats and the sniffles. Turns out, there are good hot toddys, and there are great hot toddys. Let us focus on the latter. These are some of our favorites to warm the soul this coming winter season and beyond.
Related Guides
Whiskey, water, and lemon warmed up is enough to comfort the soul, this much is true. But there are so many ways to elevate this age-old drink, from adding the right combo of spices to selecting the ideal whiskey for the job.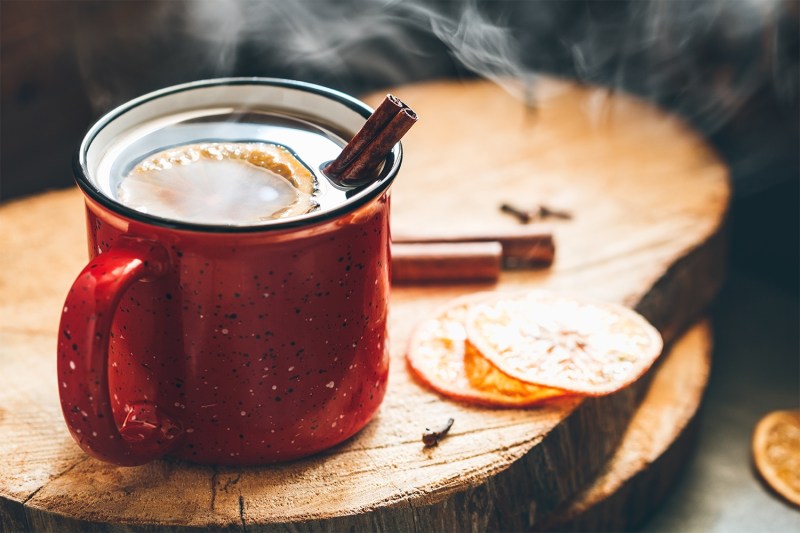 As we do, we talked up a bartender for tips on how to make the best version of the drink. Danny Kuehner is the bar manager at Madison on the Park in San Diego and knows his way around a therapeutic Hot Toddy. He offered some thoughts, and even his own recipe, below.
"Find a good, preferably local, honey source, squeeze fresh lemons and use a nice whiskey," he says. "Once you've found your perfect proportions, that's when you can really start to make the cocktail sing by adding in or swapping out ingredients. For our current incarnation we've paired up with Paru, a local tea shop, who made a specific tea blend for this collaboration."
Whiskey is the traditional choice, but as Kuehner says, there are no restrictions. "Yours can be as simple as switching the whiskey to a mezcal or brandy or rum, or playing with different citrus and styles of honey, adding a modifying liquor like an allspice dram or an amaro," he says.
We believe in plurality, so here's not one but three stellar versions on how to make a hot toddy at home.
Paru Tea Bar Hot Toddy
Japanese whiskey and tea are married happily ever after in this hot toddy for the ages. Honey syrup is used to blend into the drink better as honey on its own tends to just sink to the bottom of the mug (just blend equal parts honey and hot water to make it).
(Created by Danny Kuehner, Madison on Park)
Ingredients:
8 oz hot water
1.5 oz Toki Japanese Whiskey
1 tsp tea
.5 oz lemon juice
.25 oz honey syrup
Method:
Combine lemon juice, honey syrup, and whiskey in insulated glass or mug and top with tea.
Red Hot Toddy
This hot toddy strikes a great balance in terms of baking spice additions, finishing with a little heat (spicy on top of warm temperature). If you're feeling experimental, try throwing some nutmeg or even a little red pepper in the mix.
Ingredients:
1 part Bushmills Red Bush Irish Whiskey
2 parts hot water
.25 part simple syrup
ground cinnamon
whole cloves
lemon wheel
cinnamon stick
Method:
Take 2 scoops of whole cloves and ground cinnamon, tie together in a muslin cloth or herbal tea bag and simmer in hot water.
Simmer longer for stronger flavor.
Add whiskey to the flavored water.
Add a dash of sugar and garnish with cinnamon stick and lemon wheel.
Noilly Toddy
Here, we plug in some brandy and vermouth in place of whiskey to dazzling results. The frosting on the cake, so to speak, is the chocolate bitters.
Ingredients:
3 oz black tea (English breakfast or similar)
1.25 oz Noilly Prat Rouge
.5 oz D'USSE VSOP
.5 oz demerara syrup
.5 oz lemon juice
2 dashes chocolate bitters
1 dash Angostura bitters
Method:
Build all ingredients except tea in toddy glass or mug; top with piping-hot tea.
Garnish with cinnamon stick.
Editors' Recommendations