Meal delivery services come in all shapes and sizes these days. They are fast, convenient, and they deliver full meals right to your door. For those of us that are super busy and forget to go to the grocery store or to take dinner out of the freezer, these fresh meal kits can be delivered on a per-week schedule.
Think about it, you don't have to worry about wondering what to make for dinner. You don't have to figure out a menu, you don't have to find the recipe, and you most certainly don't have to shop for the ingredients. All of the food that is delivered is fresh and ready to be cooked up. With minimal effort, you take the ingredients from the meal delivery kit and chop up the vegetables, mix the sauces, and cook the protein. All by following a simple step-by-step recipe.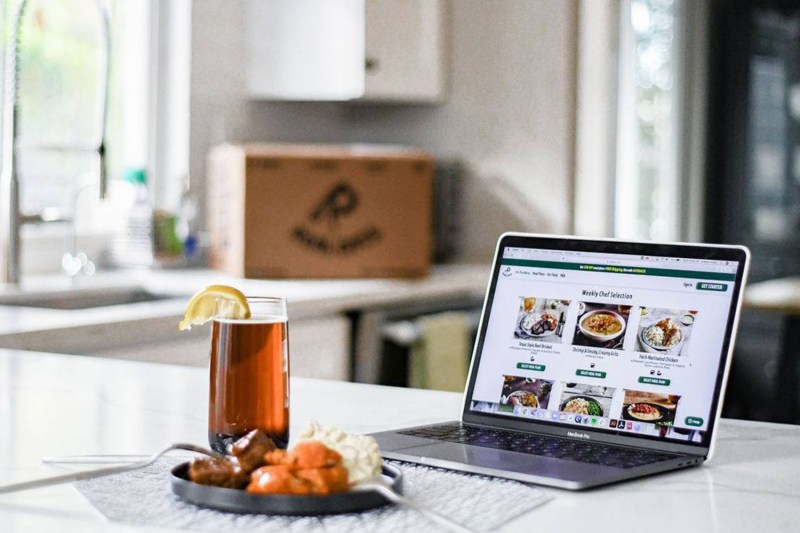 What Are the Best Meal Delivery Services for 2022?
Most of the meal delivery kits are available nationwide in the lower 48 (sorry Alaska and Hawaii). Luckily a lot of the meal kit delivery services are expanding and will hopefully be available to a wider audience soon. Here are our picks for the best meal kit delivery services.
HelloFresh
Among the most popular kits out there, HelloFresh offers a fairly eclectic array of meals split into weekly lineups of roughly two dozen recipes. Generally, meal prep takes about 30 to 45 minutes and the resulting dishes are decidedly tasty. Meals are split into helpful categories (veggie, one pan, calorie smart, spicy, etc.) and you're given quite a bit of freedom in terms of selections. Generally, the recipes are pretty easy to follow, while involved enough to make you feel like you're actually carrying out a genuine culinary enterprise.
Green Chef
With Green Chef, you can adjust the box size by the number of people and the meals per week. The cost per serving decreases the more meals per week you choose. You can select meal types that fit your dietary requirements such as Keto, Paleo, vegetarian, Mediterranean, fast and fit, vegan, gluten-free. Ingredients are organic free of GMOs, pesticides, and antibiotics.
Factor
It doesn't get any simpler than this. Factor will ship gourmet chef-prepared and cooked meals right to your doorstep. After they arrive, all you have to do is heat and enjoy. You have complete freedom to pick your meals with over 27 dietician-designed weekly options and new menus every week. All ingredients are fresh, never frozen, and mouth-wateringly delicious. Moreover, there are Ketogenic, Low Carb, Low Calorie, and Plant-Based options for those who want them. Some meal examples include Garlic and Herb Chicken Breast, Keto Ranch Chicken, a Jalapeno Popper Burger, Roasted Red Pepper and Parmesan Chicken, Pesto Salmon, and much more. The best part is that when you use coupon code DT120OFF at checkout, you'll get $120 off your Factor order.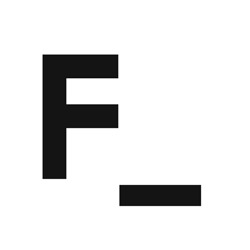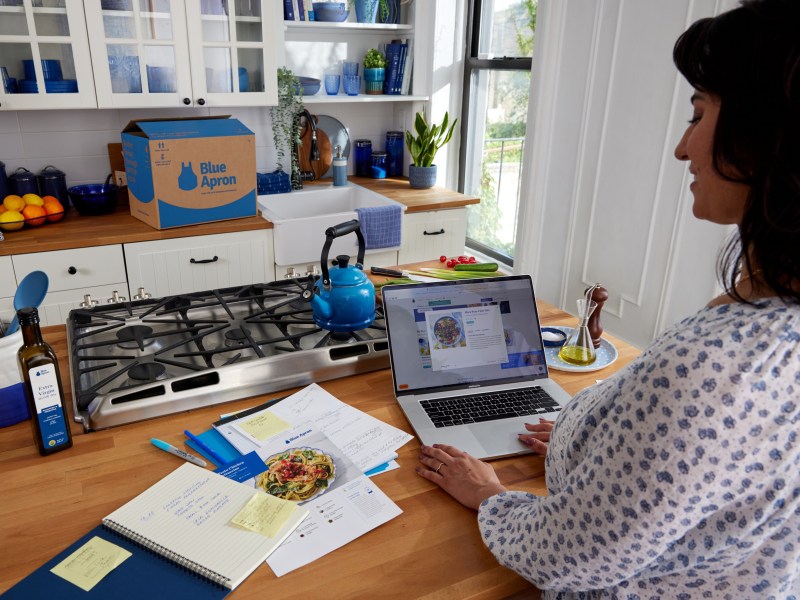 Blue Apron
As the original meal kit delivery service, Blue Apron understands exactly what you're looking for. You can choose from over 50 options each week, across an ever-changing group of premium recipes, add-ons, signature foods, and Heat & Eat meals. You can also customize some of your meals by swapping, adding, or upgrading ingredients to make the perfect meal for you and your family! Almost all recipes are designed to be ready in 35 minutes, for quick yet delectable dinners that don't compromise on quality. Seared scallops in creamy tomato sauce, truffle and pancetta pasta with asparagus and spinach, sheet pan cheesy mango chicken, and sweet pepper and fig grilled cheese are just a few examples of what you have to look forward to! All new customers will get $110 off their first five boxes, with free shipping also included for the first box.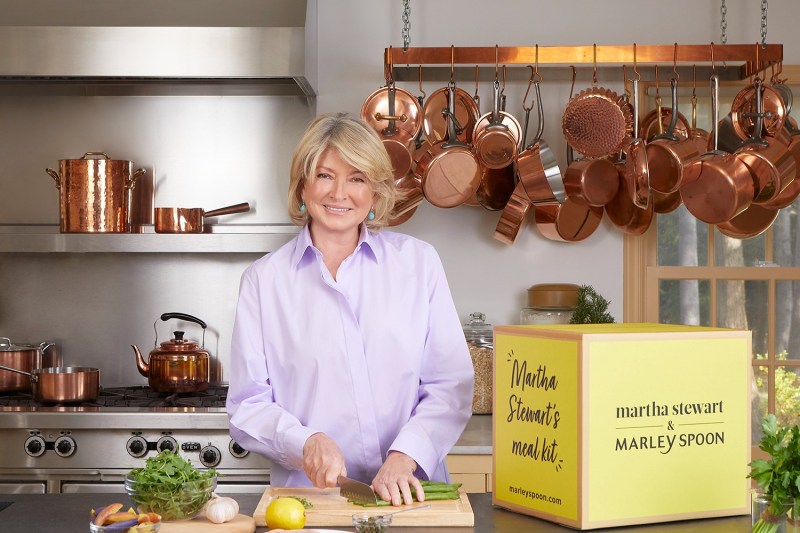 Martha Stewart & Marley Spoon
While the meals from Martha Stewart & Marley Spoon are a little more demanding, there's a reward in what ends up on the table. The produce shows up in good shape and the additions are pre-measured according to the recipe. Cooking commences over six-step recipes (some certainly harder than others) and you get the feeling Martha might even enjoy these on her own now and again. Favorites include a fettuccine alfredo that takes just 20 minutes to whip up and oven-fried pulled pork flautas.
Martha Stewart & Marley Spoon
Sakara Life
Much more along the high-end side of the meal kit delivery spectrum, Sakara Life specializes in stylish, elevated health foods. Focusing on plant-based proteins, leafy greens, and unrefined sugar, it's a solid option for the gluten-free and dairy-free crowds or those just looking to avoid GMOs. It's also a great way to kick off a new year as you might be looking to detox fashionably. The programs aren't cheap but you'll essentially be eating like you have your own personal chef and nutritionist.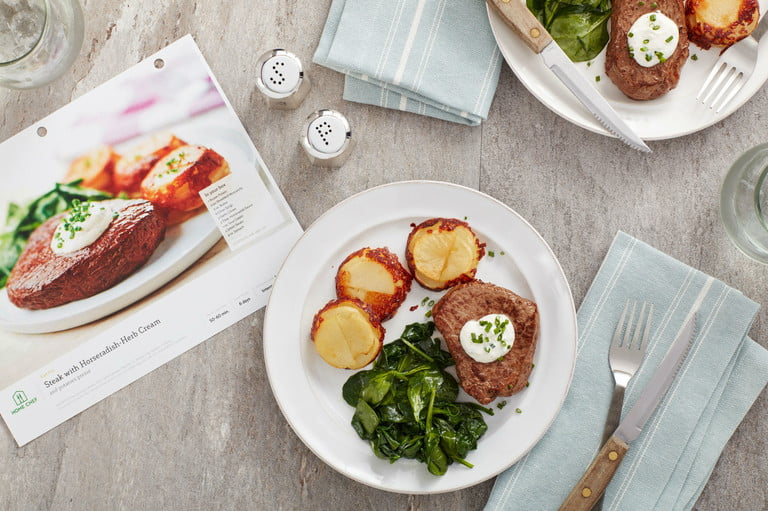 Home Chef
With Home Chef meal kits, you get simple yet flavorful meals as well as access to kitchen supplies, should you need any to knock out some of the dishes. They take an average of about a half-hour to create and range from Greek zucchini tostadas to steak strip marsala risotto. And the meal categories are intriguing, including genres like grill-ready, entree salads, 15-minute meal kits, and more.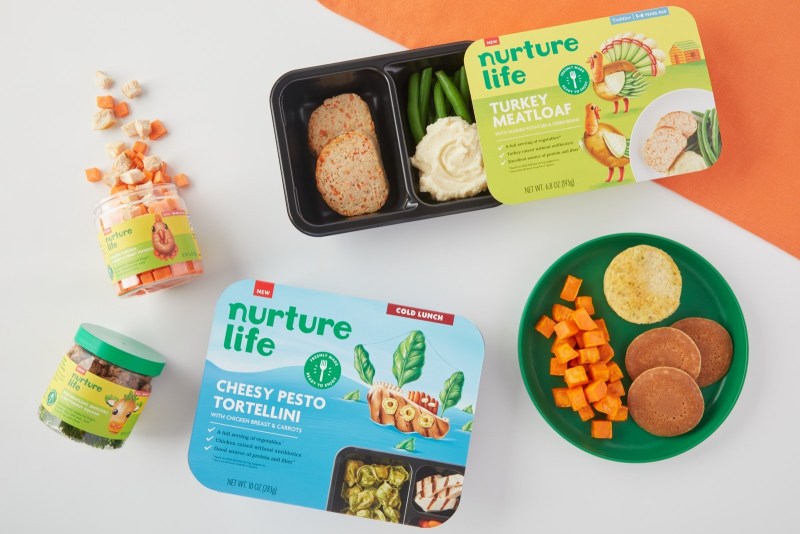 Nurture Life
If children are in your picture, Nurture Life is an outstanding option to keep them fed and healthy. It's a great way to introduce the little ones to new flavors courtesy of things like edamame and butternut squash. The meals, the work of chefs and dietitians, come in TV-dinner-style trays that heat up with ease in minutes. And it's not just for kids, as there are options for babies, toddlers, and teens, too.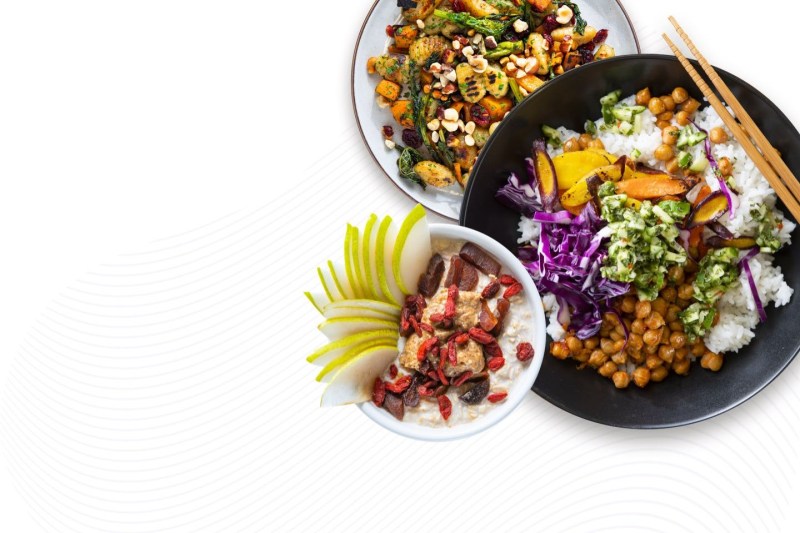 Purple Carrot
Also aboard the plant-based diet train, Purple Carrot stresses healthy meals sourced from crops grown in environmentally friendly ways. The outfit pays attention to its carbon footprint and therefore opts for any number of greens over beef, pork, and the like. The menus tend to be craft, featuring dishes like buffalo cauliflower quesadillas and walnut-crusted artichokes. You'll see veggies in a different way and likely feel better as a result.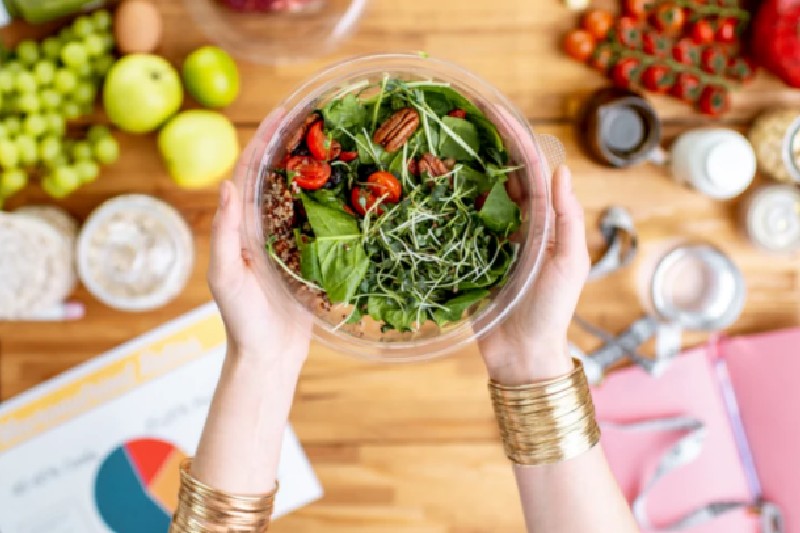 Veestro
Vegan meal kit delivery service Veestro makes following a healthy diet much easier, no matter how busy or tired you are. Every restaurant-quality meal comes fully prepared so all you have to do is heat, eat, and enjoy. Veestro only uses locally sourced, organic ingredients — without GMOs or preservatives. Order ala carte or sign up for the weekly weight loss plan, which includes three meals per day (approximately 1,200 calories daily). With Veestro, healthy eating is not only simple but fun; menu items include Country Fried Chick'n, Pepp'roni Pizza, and Banana French Toast with Scrambled Eggs.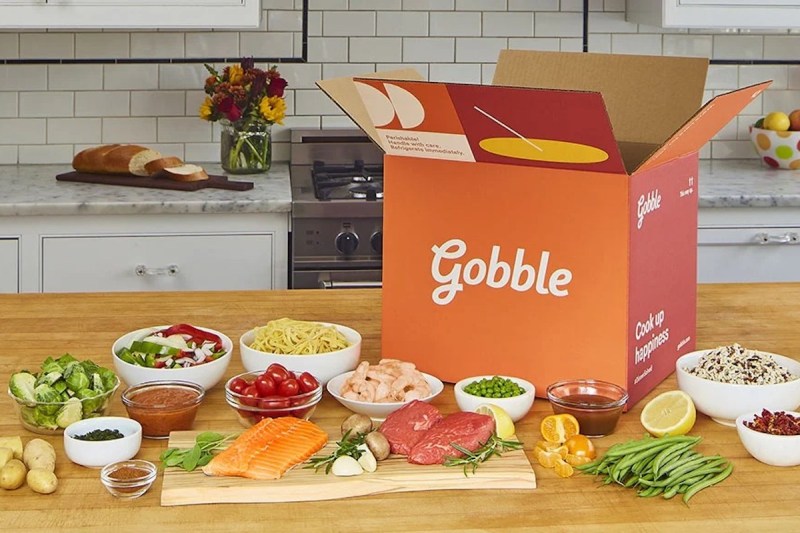 Gobble
Gobble is all about getting your dinner on the table in one-quarter of an hour. The menu items are some of the most inventive in the circuit, with dishes like open-faced brie and mushroom crostini with butternut squash and Malabar vegetable curry with carrot salad and garam masala basmati rice. It's a worldly selection and you can cancel at any time. It's not as involved as some of the other options (if that's what you're after) but the meals are quite delicious and change with the seasons.
Is a Food for Delivery Service for You?
This depends on the time you have available for food shopping, meal planning, meal prepping, and cooking (and then the dishes). The cost per meal is very cost-effective especially the more you use the service. It is a quick and convenient way to have healthy meals delivered that are portion-controlled which can help in health and fitness goals. Another benefit of a meal delivery service is not having to go grocery shopping on a daily or weekly basis. Sign up for a trial period or discount period to see if they work for your lifestyle and decide for yourself. We love them.
Editors' Recommendations