Walk into any hipster coffee shop in the nation now and you're going to see matcha. It's the stuff that looks like green cocaine, but isn't (well, literally, at least). Matcha is, in fact, ground-up green tea. Before harvesting, these green tea leaves are shade-grown, which produces more caffeine and another compound, theanine, which are both why matcha is praised for its energy-giving abilities. When they're finally on their way to process, the stems and veins are also removed.
More Cocktail Recipes
As with the best ingredients, matcha is versatile — it's  great for cocktails. I mean, who doesn't want a healthy caffeine boost when they're drinking? Below, we've gathered some great matcha cocktails to tempt your palates. (As an added bonus, all four cocktails contain one of our favorite liqueurs: St-Germain.)
Don't usually carry matcha in the house? Pick some up here.
Green in the Afternoon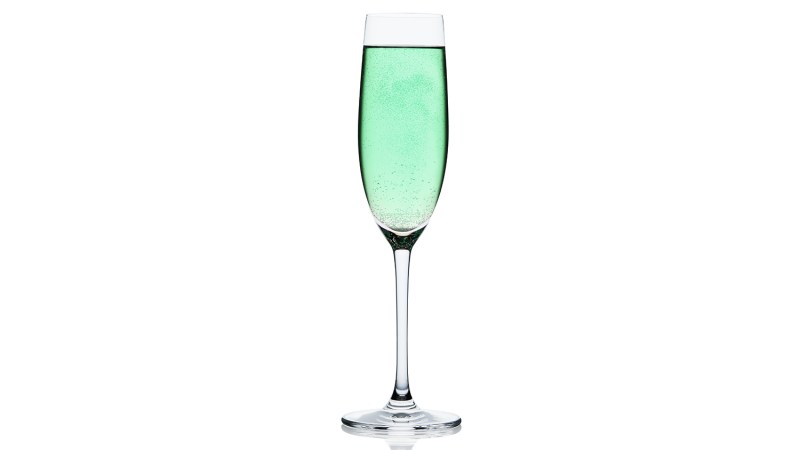 0.5 oz St-Germain elderflower liqueur
0.25 oz limoncello
2 dashes of absinthe
Pinch of matcha power
Sparkling wine
Method: Add to ingredients to a flute glass, top up with sparkling wine, and stir gently.
Green Blossom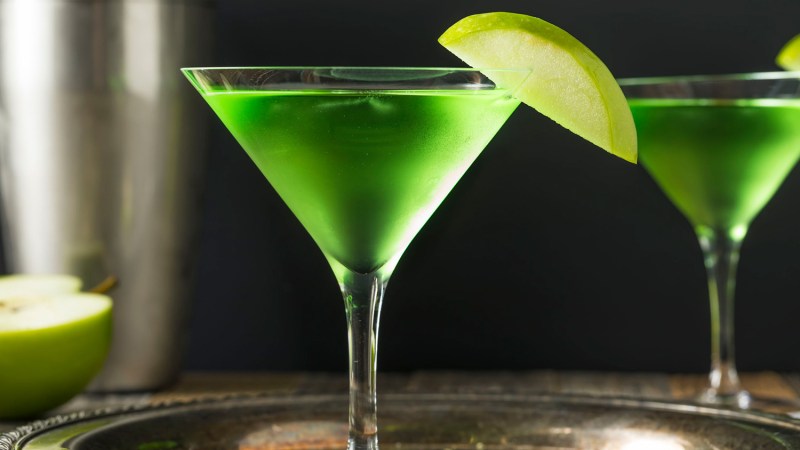 0.75 oz tequila
0.75 oz St-Germain
0.5 oz matcha power mixed with water (1 to 1)
0.5 oz cloudy apple juice
0.25 oz lemon juice
Method: Shake ingredients with ice and pour into a cocktail glass. Garnish with a green apple slice. 
Matcha Flip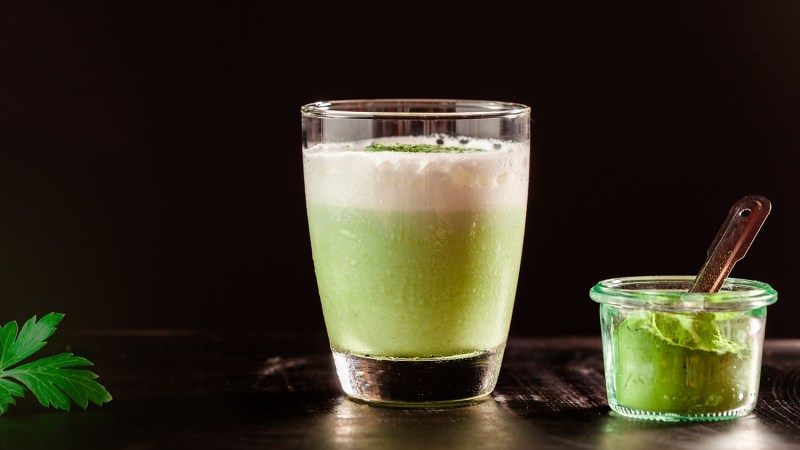 2 oz sake
1 oz St-Germain
0.5 oz coconut & matcha powder syrup
1 whole egg
Method: Add all the ingredients into a shaker and dry shake with no ice to emulsify the egg then add ice shake vigorously and strain into a glass. Add a pinch of matcha powder as a garnish.
(Green in the Afternoon, Green Blossom, and Matcha Flip all created by St-Germain Global Ambassador, Camille Ralph Vidal)
Goodnight Julep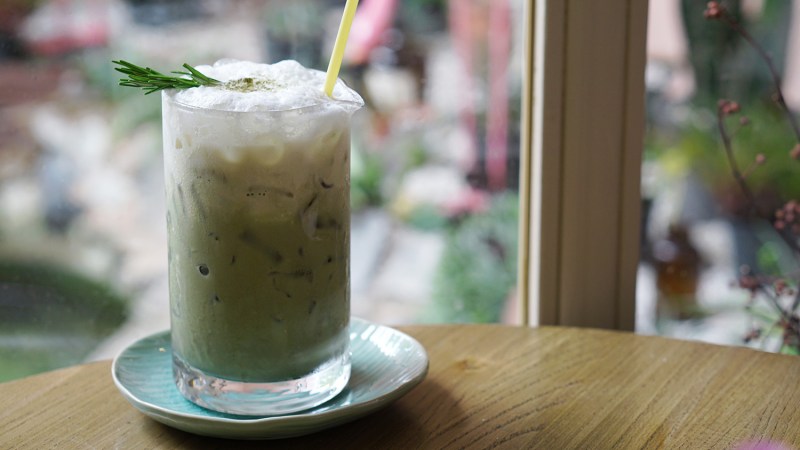 (Created by Nitecap, New York City)
Method: Take your julep tin and rub the mint leaves around the glass. Discard mint. Add all ingredients and swizzle with crushed ice. Top with more crushed ice and garnish with a lavish mint bouquet, matcha powder, and powdered sugar.
Editor's Note: This article is part of The Manual's larger Journey to Japan travel guide. Over the course of a month, our writers had the pleasure of experiencing Japan in its many forms, from high-rise bars in Tokyo to traditional tea-ceremonies in Kyoto. We hope this series of articles will not only inform, but inspire you to take your own trip to the Land of the Rising Sun.
Editors' Recommendations