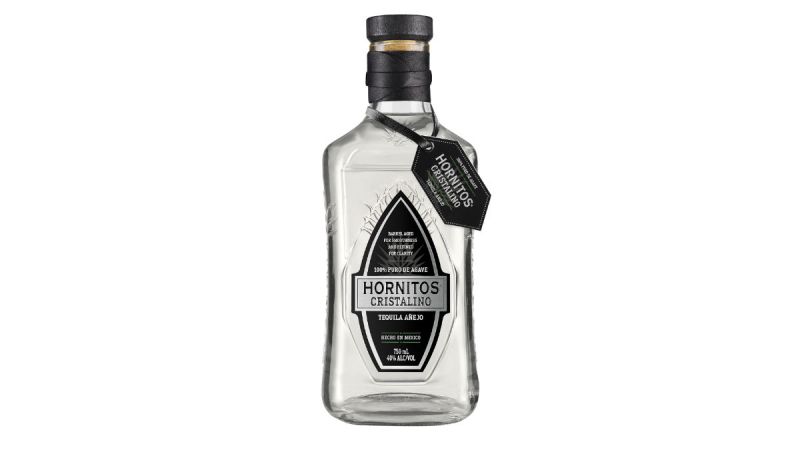 As with many spirits, we tend to observe them visually before anything else, judging them off of previous experiences. If we see something clear, we know it's usually an unaged product, going from still to bottle in a short period of time. For whiskies, we know that the colors we see come from time spent in a barrel. Sure, there are products that use artificial colors to get a desired effect, but for the most part, what we see is what we get.
There is an exception to this rule, however: cristalino tequila. While it may look from the outside like a blanco tequila (you can find some of our favorites on this list here), cristalino (Spanish for "crystalline") actually falls on the opposite end of the spectrum. Cristalino is an añejo (aged) tequila that has been filtered to remove the coloring from the product before being bottled. Hornitos is the latest to jump into this category with their own Cristalino expression.
To make their Cristalino, Hornitos uses añejo tequila (made from 100 percent blue agave) that has been aged at least 12 months in traditional American white oak casks. The tequila then undergoes a process that filters and stirs the spirit, not only stripping the color, but also uncovering some of the herbal notes that you might find in a typical unaged tequila. These flavors then blend with the traditional cooked agave and caramel flavors (among others) that you'd find in an aged tequila product. (Need more premium tequilas to add to your cabinet that have those flavors? Check them out here.)
What you get in the end is a tequila that combines floral notes and honey with vanilla and oak. The cooked agave on the back-end rounds out the flavor profile and an enjoyable sipping experience. If you want to up your game a little bit, topping the Cristalino off with a little club soda is a great way to experience the spirit.
Cristalino was released to coincide with Hornitos' latest campaign, "A Shot Worth Taking," which debuted on Mexican Independence Day and is aimed at showcasing what happens when people take a shot at trying to do something great. You can check out one of the spots from the campaign here.
Hornitos Cristalino is 40 percent ABV and will retail for around $30.
Editors' Recommendations