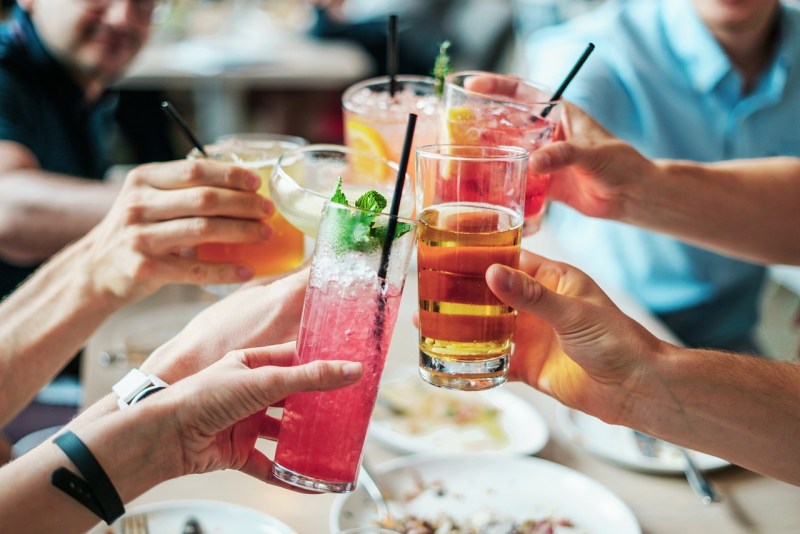 Summertime means backyard barbecues, pool parties, and long evenings by the bonfire. It means picnics and beach getaways, and lounging around in chic shades and sandals. As varied as these fun activities can be, not a single one isn't improved by really, truly delicious summer cocktails. There are, of course, the sunshine staples — margaritas, daiquiris, and piña coladas. And while we certainly aren't here to bash the classics, there's a secret weapon for improving these tried-and-true cocktails, and any other adult beverage you can think of, for that matter: the grill.
While the idea of a grilled cocktail may sound a bit strange, we aren't actually recommending you somehow skewer your martini glass and pop it on the coals. That lemon wedge you use for your icy poolside lemon drop, however, would absolutely love a quick trip to the flames before it hits your glass. Or how about that grapefruit wedge in your Seabreeze? Imagine adding a hint of smoke to the perfectly tart slice of sweet. You get the idea. By grilling your cocktail ingredients before mixing and muddling, you can add a whole new level of beautifully smoky, summertime flavor to your favorite fruity drinks.
The smoke you add to your grilled cocktails can be as subtle or as bold as you wish. If it's only a small kiss of smoke you're after, consider charring your drink's garnish; a citrus wedge, a slice of watermelon, or a bit of peach are all beautiful after a trip to the grill grates. By grilling just some of an ingredient, your drink will have a hint of summertime smoke that contrasts beautifully with the sweetness of a fruity drink.
On the other hand, if you're looking to go bananas (which are also wonderful when grilled), feel free to really go all out. If you're making a Bloody Maria, for example, almost every ingredient but the tequila can be grilled or at least smoked — including all of the vegetable garnishes.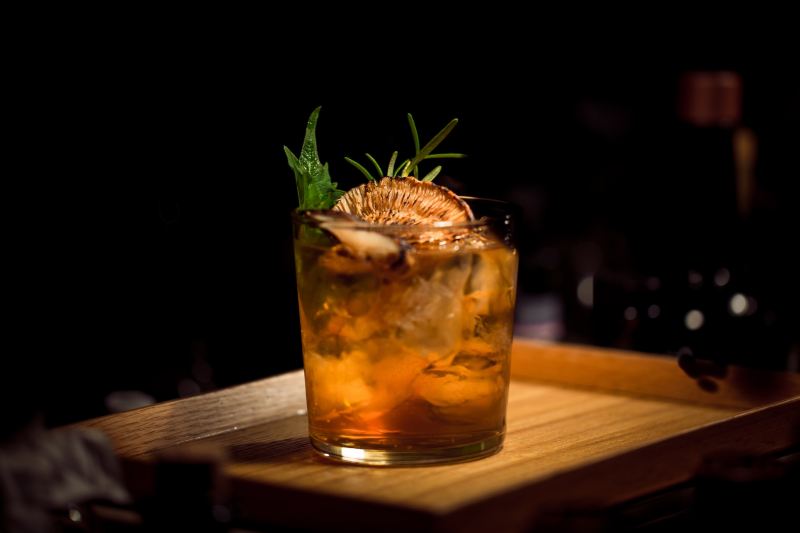 Grilled cocktails tips and tricks:
It's likely that the ingredients you'll be charring are more delicate than pork chops or ribeyes. It's important to keep your grill's temperature in mind. Be sure your coals aren't flaming too intensely, or you may end up burning, not charring, your ingredients. If you're using a gas grill, a low setting is best.
Charred cocktail ingredients make for beautiful simple syrup ingredients. If you prefer a smoky flavor with a less blackened look, making a charred fruit (or other ingredient) simple syrup for your cocktails is a great option.
If you have a smoker, smoking cocktail ingredients is an incredibly effective way to add flavor to your drinks. Depending on your ingredients, set the smoker to around 200F – 225F and smoke for roughly 30 minutes.
Editors' Recommendations