It's officially barbecue season. And while that, of course, means ribs and burgers, your grill skills and creativity shouldn't stop there. When it comes to things to grill, the sky is the limit. As far as we're concerned, when the temperature rises above 75, there isn't a single meal that should be prepared inside the house. And yes, that includes a few dishes you've probably never thought to place on those grill grates. So without further ado, these are some of our favorite grilling ideas, and a few not traditionally grilled ingredients to consider for your next cookout.
Salad
When salad comes to mind, usually bright, clean, crisp flavors are the stars of the show. But if you've ever grilled romaine lettuce, for example, you know that salad greens can be much more sultry and exciting. By halving and grilling lettuces such as romaine or endive, you can bring out their deep earthy flavors, complemented with a bit of smoke. Just add lemon and enjoy!
Fruit tart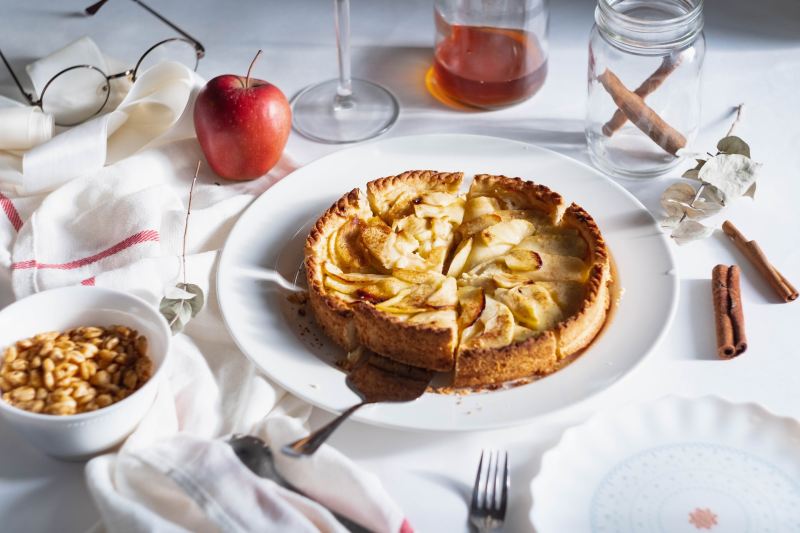 There's something pretty magical about the summertime sweetness of fresh fruits combined with the nostalgically wonderful flavor of campfire smokiness. Grilled fruit tarts are the perfect backyard barbecue dessert. Simply assemble your tart the way you would before baking in an oven. When it comes time to bake, place the tart on a foil-lined grill grate, close the lid, and grill over medium, indirect heat for 30-40 minutes, depending on your ingredients.
Angel food cake
Arguably the most quintessential summertime treat, strawberry shortcake is absolutely exquisite when assembled on a piece of grilled angel food cake. Simply cut your angel food into slices, then place directly on the grill grates. The sugars in the cake will caramelize quickly, so only grill for about 1 minute per side.
Grilled lemonade cocktail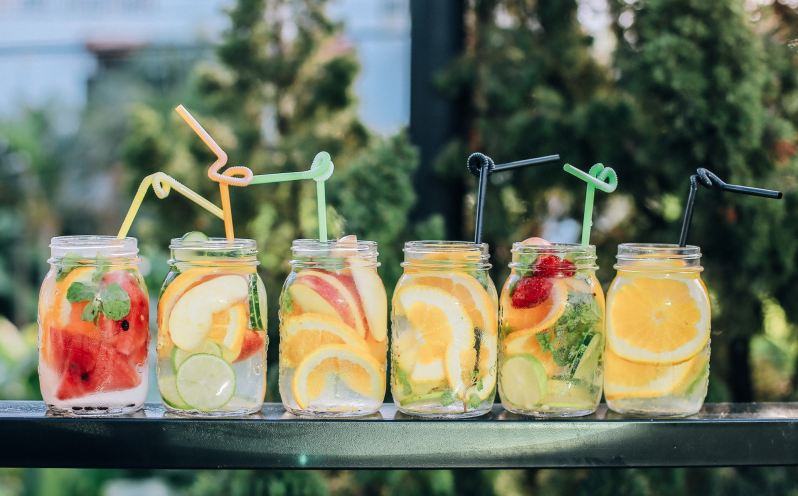 You may already be grilling lemons for a hint of smoke in your citrus. And while this is a delicious thing to do, grilled lemons can do so much more than flavor food. Use grilled lemon juice in any of your favorite beverages for an added depth of flavor. Our favorite combination is Bourbon, grilled lemon juice, simple syrup, and a dash of bitters. You're welcome.
Salsa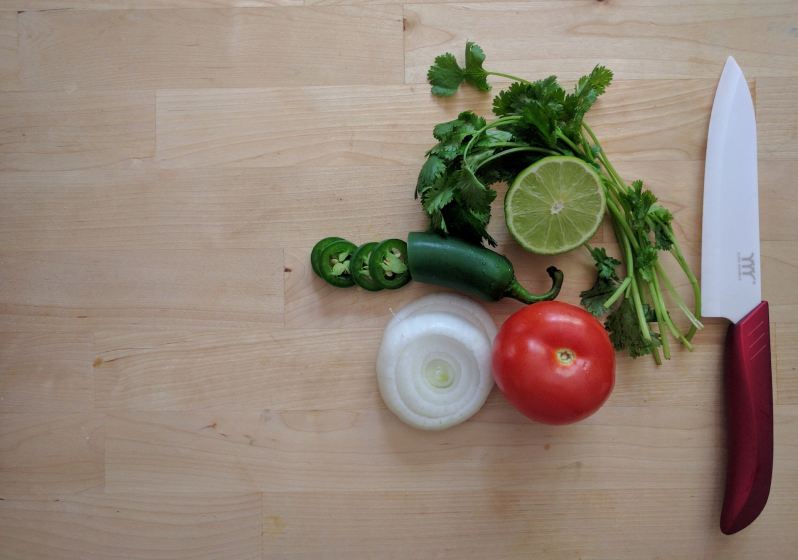 Salsa is one of the easiest things to make in the world — simply toss the ingredients in a food processor, and bam — instant, spicy perfection. But if you take a few extra minutes to char those same ingredients on the grill first, your salsa will have a whole new depth of smoky flavor you'd never even considered before.
Grilled watermelon pizza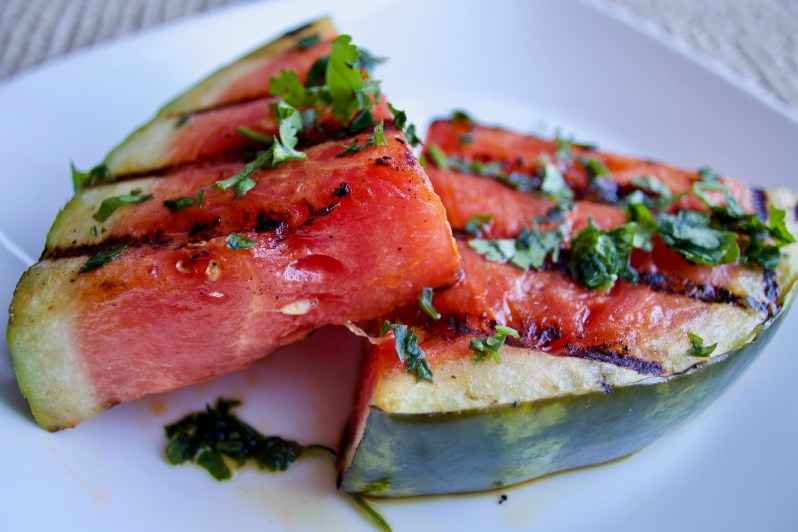 Grilled watermelon isn't anything new, but people have started to get a little bit more creative with their grilled watermelon toppings. Our favorite version includes caramelized onions, bleu cheese, pecans, and basil.
Sandwiches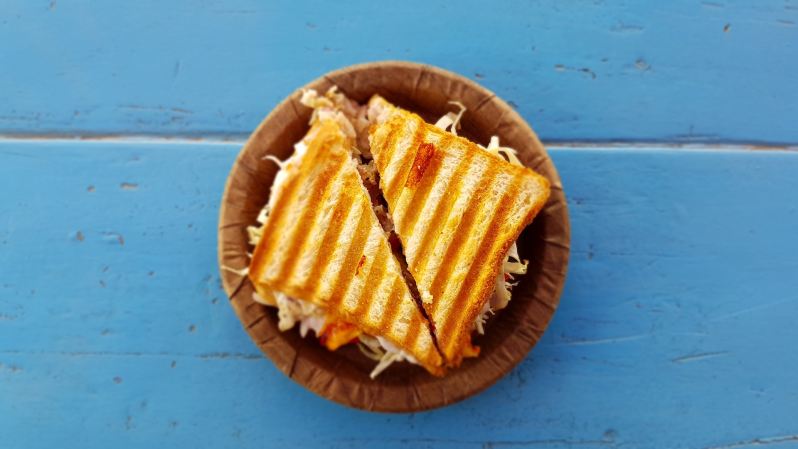 There's no need for an expensive panini press to get a deliciously crisp, toasted sandwich. Simply place your sandwich (making sure to butter the outsides) on a grill set to medium, cover, and cook until the bread is toasted and your ingredients are melty and beautiful. Depending on your sandwich, this should take between 3 and 6 minutes. Don't forget to be creative with this one. There are few sandwiches that aren't improved by a quick trip to the grill. Ever tried grilled PB&J? Spoiler alert: They're amazing.
Breakfast
If you've ever been camping, you know that there's truly nothing better in the world than waking up to the smell of breakfast being cooked over a grill or campfire. And after days of hiking and exploring in the wilderness, nothing tastes as good, either. And while this is a pleasure that's usually reserved for camping, it certainly doesn't need to be. Nothing is more fun than a summertime weekend breakfast from the backyard grill. Just make sure your pans are compatible with a grill and whip up anything from pancakes to omelets.
Clams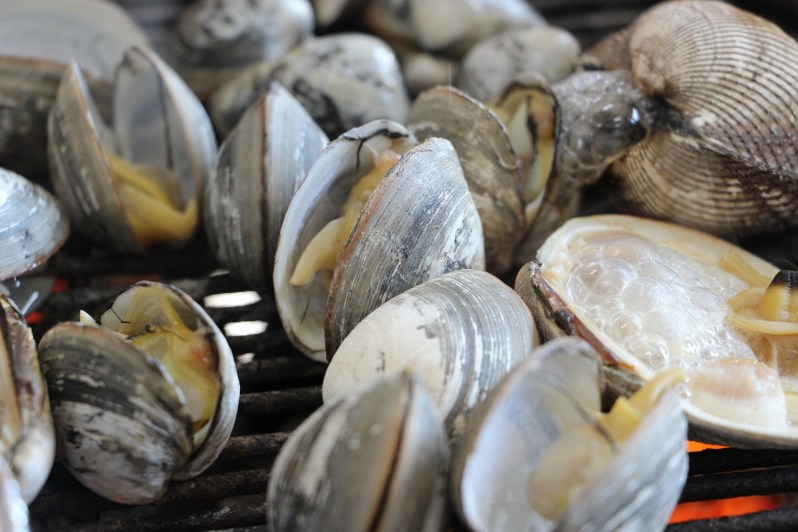 After you've had clams prepared on the grill, you'll never make them any other way. The smoky flavor of the grill seeps into these little beauties and flavors them in a way no other cooking method can compare. Simply place your clams directly on the grates, close the lid and cook on medium-high until the clams open, about 8-10 minutes. Finish with your favorite butter and white wine sauce, and you'll have a new favorite summertime meal.
Banana split
Something pretty magical happens when a banana is cooked. Because of their high sugar content, bananas caramelize gorgeously, making for an almost molasses-y flavor. So when you add the deliciously smoky kiss from a grill, bananas become almost other-worldly in their exquisite flavor. Pair that with ice cream and you'll never look at a banana the same way again.
To grill a banana, cut it in half lengthwise, leaving the peel intact so that the peel remains on half the banana, and the other half is exposed fruit. With the grill on medium heat, set the bananas, cut side down, on the grates, basting with melted butter. Cook, flesh side down, until grill marks form, then flip and cook, peel side down, for another 4-6 minutes.
Editors' Recommendations