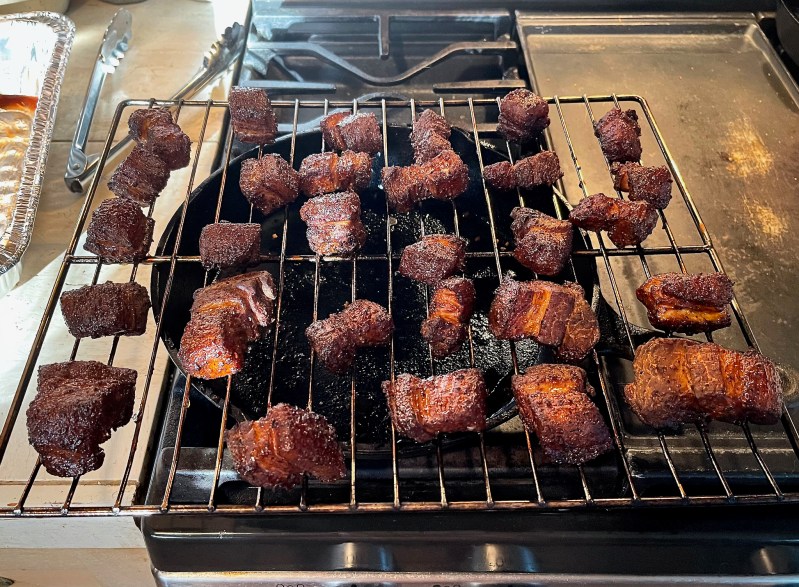 Burnt ends are all the rage right now, and honestly, we can't believe this hasn't always been the case. What started out as a "family meal" (the meal served to the restaurant staff, typically made up of leftovers and scraps) has become one of the most coveted menu items at any barbecue joint worth its salt.
So how can you create these incredibly juicy, fatty, and flavorful little meat candies at home? All you need are a few ingredients and a smoker.
What are burnt ends?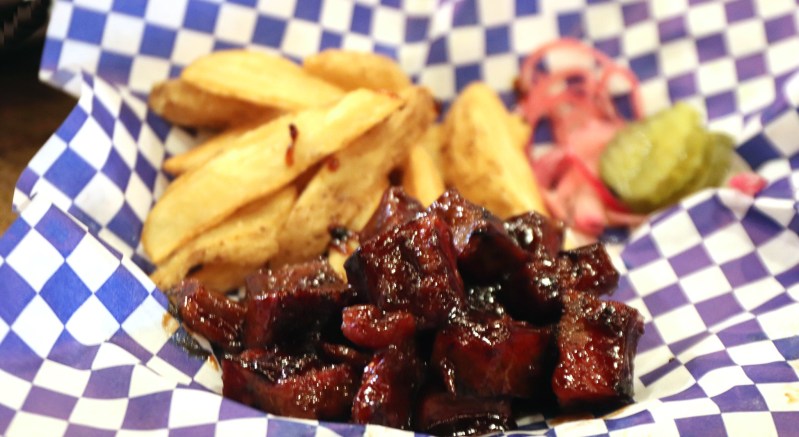 Burnt ends are cubed pieces of tender brisket, typically served with barbecue sauce. While this dish is tremendously popular now (and for good reason), this hasn't always been the case. Burnt ends are made from the deckle (tip) of the brisket, which is actually a pretty tough cut of meat. But, while it's a tough cut, it's also a fatty one with great marbling. This means that when cooked low and slow – as it is in a smoker – that deliciously juicy fat melts and breaks down the tight connective tissues that make the meat tough. The end results are little bite-sized morsels of meat magic.
How to make burnt ends
We'll be honest – this isn't a "quick and easy" recipe. Well, it's not quick. It actually is pretty easy if you have the proper equipment and a bit of patience. But trust us, that patience will be well rewarded.
The other thing you'll need to make burnt ends bbq is a smoker. There's really no getting around this. Many dishes that call for a smoker, in all reality, will taste just fine without the smoking step. This isn't one of those dishes. Invest in one. If you love good barbecue, you should really have one anyway.
Best brisket burnt ends recipe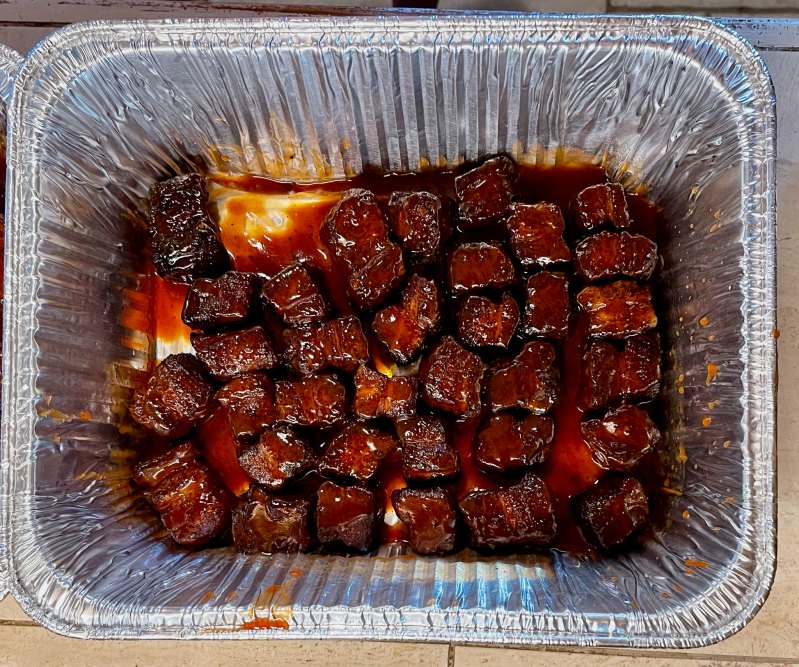 (From Hey Grill Hey)
Ingredients:
1

6-8 pound

brisket point (also called the deckle)

2 teaspoons kosher salt
2 teaspoons coarse black pepper
2 teaspoons garlic powder

1

cup

beef stock

1

cup ketchup-based barbecue sauce

1/2

cup

dark brown sugar
Method:
Preheat smoker to 225F.

Trim your brisket, then with salt, pepper, and garlic powder.
Smoke the brisket until the internal temperature of the meat reaches 165F, about 6-8 hours, spritzing with beef stock throughout the process.
Once the brisket reaches 165F, wrap tightly in peach butcher paper and continue to smoke until the internal temperature reaches 195F, about 3 hours.
Drain liquid from the brisket by allowing it to rest on a cutting baord. Cut into 1 1/2-inch thick cubes.

Place the cubes into the aluminum pan and toss with the BBQ sauce and brown sugar.

Recover the pan and continue smoking at 225F for 1-2 more hours, or until the burnt ends have started to caramelize.
Serve with white bread.
Editors' Recommendations