While some of you out there are concerned with getting the perfect beach body in advance of the summer season, the rest of us are out here on the hunt for the perfect summertime drink. Titan of the rum industry Bacardí is once again planting a flag in an attempt to claim summertime supremacy with their newest flavored rum, Bacardí Lime.
The ninth flavored rum put out by the brand, it follows on the heels of last year's Bacardí Ginger. Whereas Bacardí used a golden rum for their ginger expression, Bacardí Lime utilizes the brand's white rum and adds natural lime flavors. It is bottled at 35% alcohol by volume.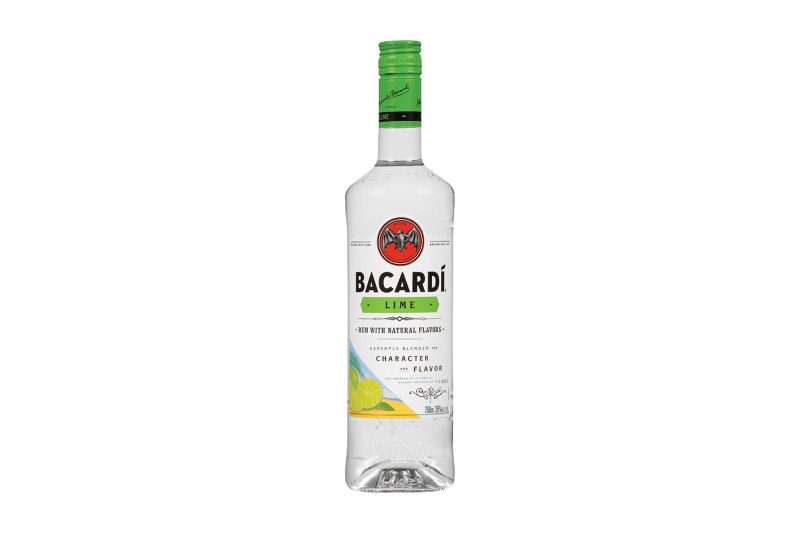 For Bacardí, the choice to debut a lime flavor was simple. With lime juice being one of the most common components of cocktails, why not make a spirit that is already infused with the fresh citrus notes?
"As soon as the weather warms up, people are ready to take their drinks outside, whether it is for an outdoor barbecue, party on the beach, or happy hour on a rooftop bar, Bacardí Lime is the perfect complement to these spring and summertime occasions," Roberto Ramirez Laverde, vice president of Bacardí for North America, said in a statement. "We have watched the flavor space grow year after year and we know that consumers are going to embrace this new infused rum, especially when they're on the hunt for a refreshing new cocktail."
For those looking for lower-calorie options (because of that aforementioned beach bod), the brand points out that one ounce of Bacardí Lime, when mixed with soda water, is only 74 calories. (These low-calories beers might be a great pairing option, too.)
Meant for mixing, Bacardí has offered up a number of cocktail options to get you started. Bacardí Lime is available nationwide (in bars and restaurants in addition to stores) for around $13.
Bacardí Lime Mojito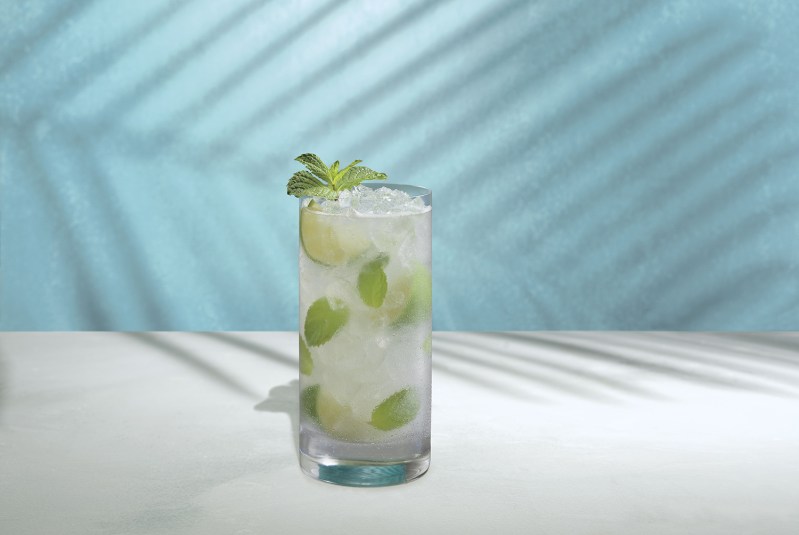 2 parts Bacardí Lime
4 lime wedges
6-8 fresh mint leaves
2 tbsp caster sugar
1 part club soda
1 sprig of fresh mint
Method: Add the lime wedges, sugar, and mint leaves and gently muddle until the limes release juice. Add Bacardí Lime Flavored Rum and mix the ingredients with a bar spoon. Fill with crushed ice and stir once again. Add club soda and garnish with mint.
Sparkling Hibiscus Limeade
6 parts Bacardí Lime
2 parts St. Germain
4 parts lime juice
4 parts Monin hibiscus syrup
8 parts lemon lime soda
4 lime wheel garnish
Method: Add all ingredients into a punch bowl or carafe with ice and stir. Garnish with lime wheels.
Bacardí Lime Frozen Daiquiri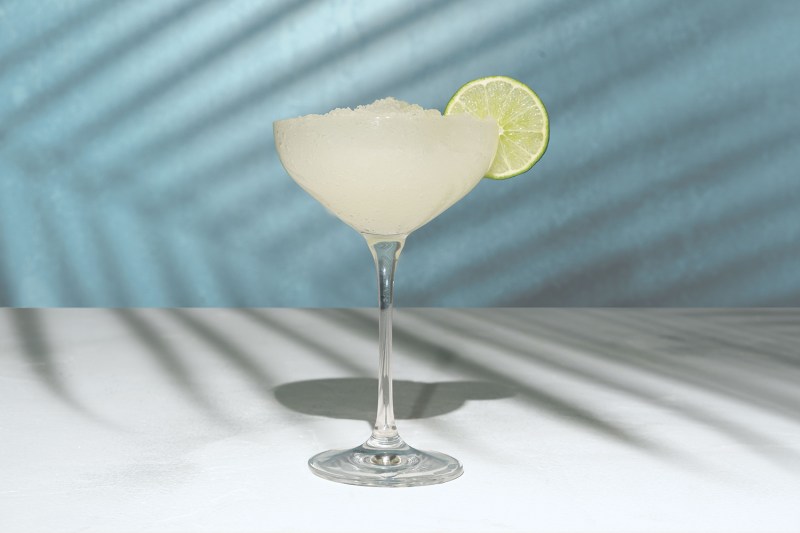 2 parts Bacardí Lime
1 part freshly squeezed lime juice
.75 part simple syrup
Lime wheel
Lime zest
Method: Combine all ingredients in a blender with 2 cups of ice. Blend until smooth. Serve into a rocks glass. Garnish with lime wheel.
Editors' Recommendations