Tall boys were once reserved for big-name beers, but like pretty much everything else, craft beer has entered the game.
Best Craft Tall Boys:
Anchor Steam
Oskar Blues Dale's Pale Ale
Founders All Day IPA
Sierra Nevada BFD
Revolution Anti-Hero
Dogfish Head Seaquench
For the past year, breweries have been rolling out an array of 19.2-ounce cans (equal to an imperial pint, as you'd usually get for a Guinness) so they can make their way into single-serve settings, like convenience stores, sporting events, and concerts.
This is a little funny to think about since, not long ago, cans were largely shunned by the craft industry. Can you believe it? (Sorry not sorry.)
It's a small move in many respects, but for some of the larger breweries, it's important in the competition with the massive global brewers. Here are a few of the 19.2-ounce stovepipe cans to pick up at the next sporting event, concert, or for a day at the beach or in the woods. Or, you know, just for drinking while hanging out on your porch, listening to some good tunes.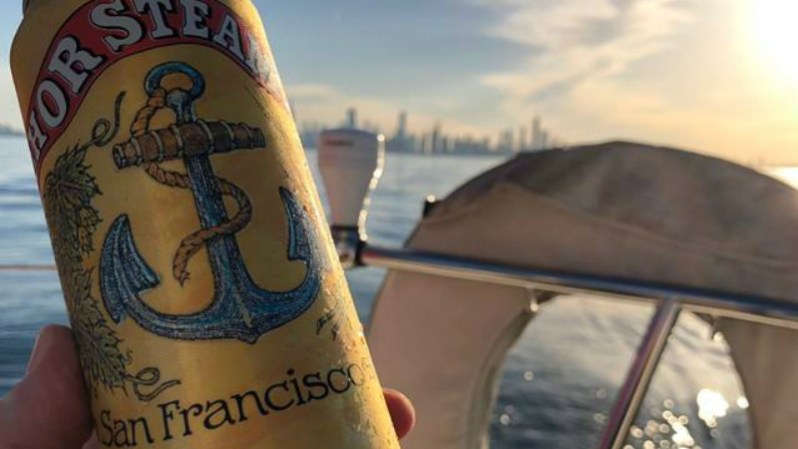 San Francisco-based Anchor Steam pre-dates the craft revolution but its purchase by Fritz Maytag is part of what ignited it. The beer dates back to the 1800s and is just as fantastic in the 21st century. Anchor recently started packaging it in the tall cans, perfect for a San Francisco Giants game.
For all intents and purposes, Oskar Blues set off the can revolution, so why wouldn't their beers also be packaged in the "stovepipes"? Oskar Blues' easy-drinking beers like Dale's Pale, Pinner Throwback IPA, and Momma's Little Yella Pils all come in the package size, as well as a batch of the Ten Fidy imperial stouts.
It might seem like Founders All Day IPA is pretty much everywhere, and there's a pretty good reason for that: It's a solid beer for so many occasions. All Day IPA has kept Founders among the fastest growing breweries in the nation for the past few years as it ascended into the brewing giants realm. The 19.2-ounce tall boy makes plenty of sense for Founders as it sought to get it in more outlets.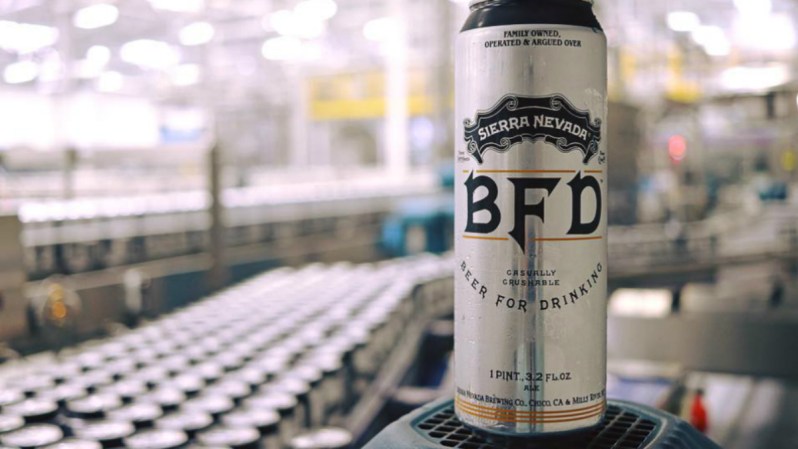 There's certainly a trend for easier and lighter-drinking beers from brewers as they recognized the way to more drinkers' mouths. One of the craft beer OGs, Sierra Nevada, launched its BFD, or Beer for Drinking (we know what you were thinking and no, it's not that, at least officially), an American blonde ale "that hits all the right spots."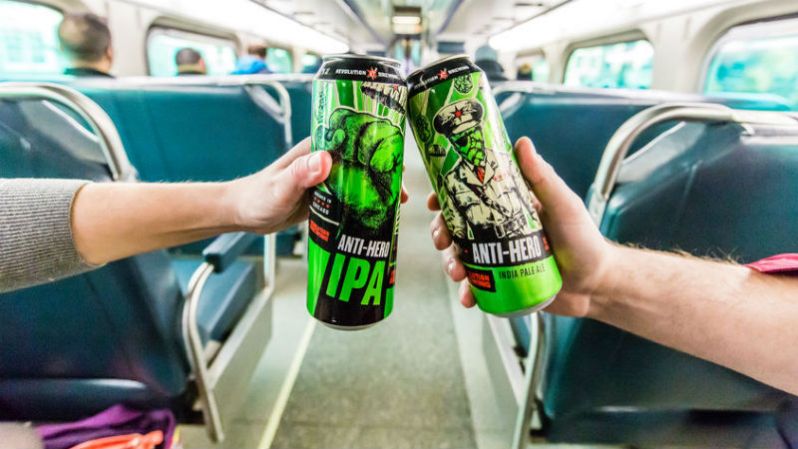 Revolution Brewing isn't one of the largest craft breweries in the U.S. like some of these others on this list, but it's got big aspirations and certainly has a decent path forward in a world where it's hard to grow too large anymore. Anti-Hero is a tasty IPA and there's plenty of sports and concerts in Chicago for this hometown brewery to capitalize on.
Seaquench has garnered a lot of support as a refreshing and fairly low-calorie beer for the summer. Dogfish Head says Seaquench is a combination of styles from Germany: Kolsch, gose, and berliner weiss, creating a tart beer with lime juice and sea salt. A great beer for a hot day in the sun (or a concert), Seaquench can be consumed in large quantities, so a 19.2-ounce tall boy helps that task.
Editors' Recommendations