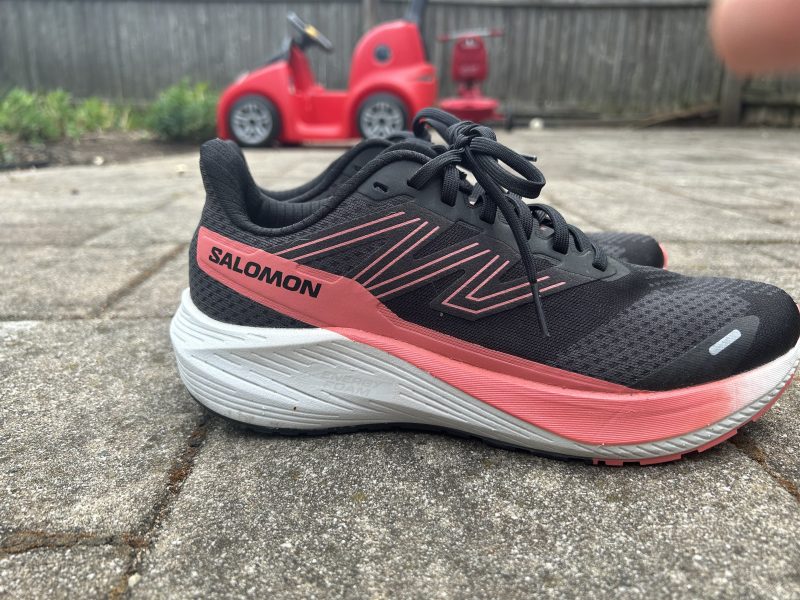 They say the shoes make the man. It's a figure of speech and not meant to be taken literally. You are, of course, more than your shoes.
However, road runners know: Shoes can make or break a race (and training season). The optimal weight and support can shave time off your personal record and prevent injury. Ill-fitting and uncomfortable shoes increase the likelihood that you'll spend more time in the physical therapist's office than on the podium or in the post-race beer tent.
A couple of brands frequently get recommended by those aforementioned physical therapists. Despite countless celebrity endorsements, Nike is not one of them — in fact, the loud stage whispers in the running community are that the juggernaut brand's shoes are best left to hoop dreamers than runners. New Balance and Saucony are two of the top tried-and-true, PT-recommended brands.
Are you not loving either? You might consider Salomon shoes. The sports manufacturing brand founded in the French Alps in 1947 is best known for its trail sneakers. However, it also makes road racing shoes. A New Balance fan and three-time marathoner, I took the Salomon Aero Blaze sneakers out for a few runs. Here's what to know about them.
Salomon shoes: Style and customization
Pros
Sleek and stylish
Friction on laces keeps them tied
Price point is comparable to other running shoes from major brands like New Balance
Cons
Fewer color options than larger brands
Style points won't win races. However, finding a shoe in a color combo you like can add a little spring to your step. I first noticed the sleek black, white, and tea-rose combo when opening the box. It added a pop of color without being in your face and felt sophisticated and cool. The men's Aero Blaze comes in a refreshing blue ashes/sunny lime/dark sapphire or black/white/lunar rock hue.
Personally? I think these two options are enough — choose between colorful or neutral. However, the Fresh Foam New Balances I typically run with come in 10 different options. While I'm listing style as a pro, you may want more choices.
As for the price point, the Salomon Aero Blaze is $140. New Balance's Fresh Foam X 860v13 is $139.99. Unless you want to split hairs, we'll call it a wash.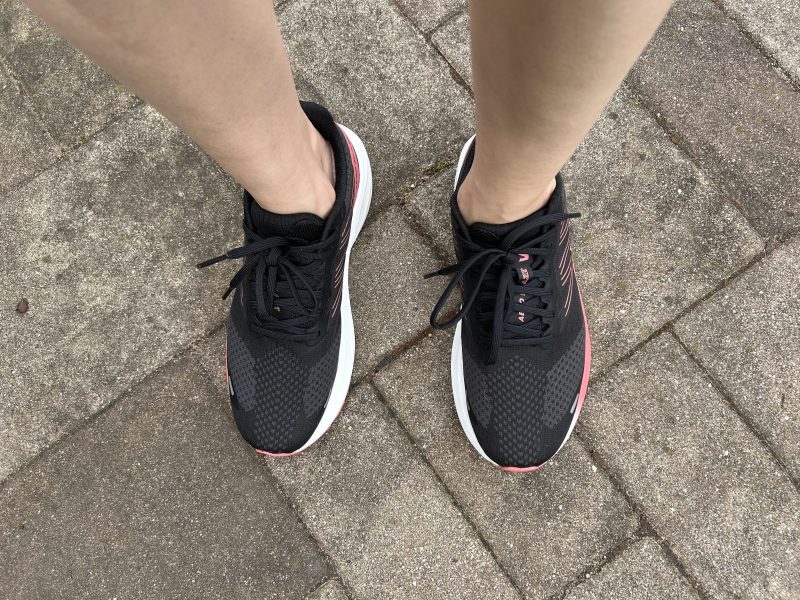 Performance: How the Salomon shoes felt while running
Pros
Lightweight
Breathable
Don't rub
Runs true to size
Durable traction for pavement
Cons
Little cushioning or support
Not for long runs or trails
The shoes felt lightweight from the jump. One under-the-radar feature I loved and noticed immediately: The laces had a bit of extra friction. I cannot stand pausing a workout to tie my shoes, and I certainly don't want to waste precious seconds doing so mid-race. These shoes stay knotted so you can focus on running.
I took the shoes out during a warm Saturday morning in New York — the temperature was inching toward 80 degrees. The lightweight fabric was a massive plus. My feet felt like they could breathe as they hit the pavement. My socks weren't soaked post-run, despite pushing the pace as I trained for my first road race since having two pandemic kids.
That lightweight fabric had me feeling like I was flying, even more than my Fresh Foam New Balances. I actually shaved 5 seconds off my typical personal record for a 2.5-mile pace, not once but twice.
Though the shoelaces had friction, the shoes didn't rub up against my skin. I didn't break the sneakers in, but I also didn't wind up with blisters. I wear a size 8 in women's, and the shoes run true to size — a plus for people looking to buy shoes online.
Salomon says it has the "perfect foam equation for a midsole platform that's super light, ultra-cushioned, and high on energy return." It was light, but I didn't really feel cushion or support. Though I didn't get blisters, I didn't feel the same cushy footbed my Fresh Foam New Balances get from the Foam X technology.
I sprained an Achilles tendon while training for a half marathon once — a great time to learn that I overpronate when I run. I didn't find the Salomon shoes provided the support I needed, and in fact, my glutes were clearly sore during and after the run.
The good news? You're not going to tumble in these shoes. As a brand known for its trail runners, Salomon knows a thing or two about designing shoes with traction. Though these shoes aren't meant for trails, they have a grip perfect for flat, hard surfaces like sidewalks and roads. It felt like they would hold up through several months of short-to-mid-distance runs and power walks.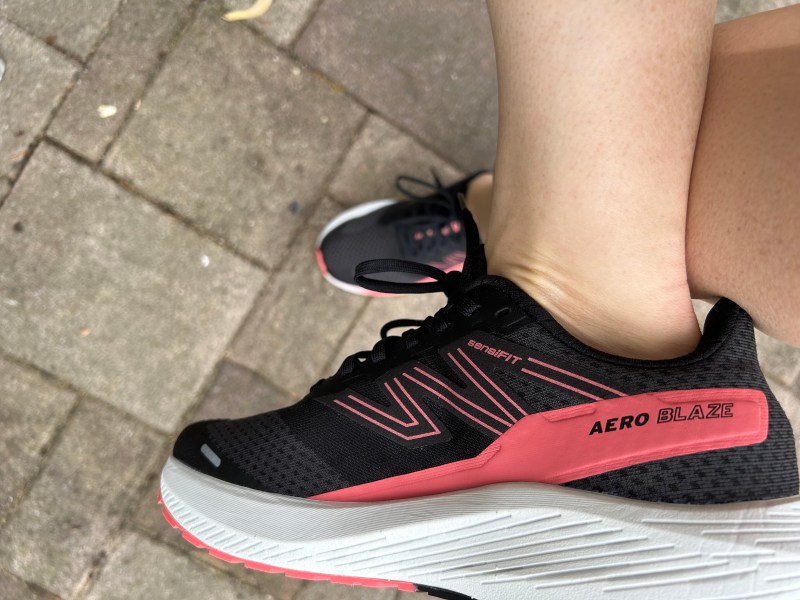 Bottom line: Who I recommend getting the Salomon everyday running shoes
The Aero Blaze shoes are best for a jogger Joe, who trains for and runs 5Ks recreationally. These Salomon running shoes are best for people to train two to three times weekly. If you have dreams of a casual 26.2-mile race that starts on the Verrazano Bridge and ends in Central Park, you'll want to look into another sneaker.
Salomons are also best known for trail running. The Aero Blazes are not recommended for that either — you'll want something with more traction.
Overall, the shoes are worth it for short-to-mid-distance runners who want stylish, durable sneakers off the American-brand-beaten path.
Editors' Recommendations