Green fashion is a significant trend, and Mother Nature is grateful. The Gap started its Washwell program to reduce the use of natural resources during the denim-making process. Adidas makes cycling shoes with vegan leather. Brands are also looking for ways to make running sneakers more sustainable.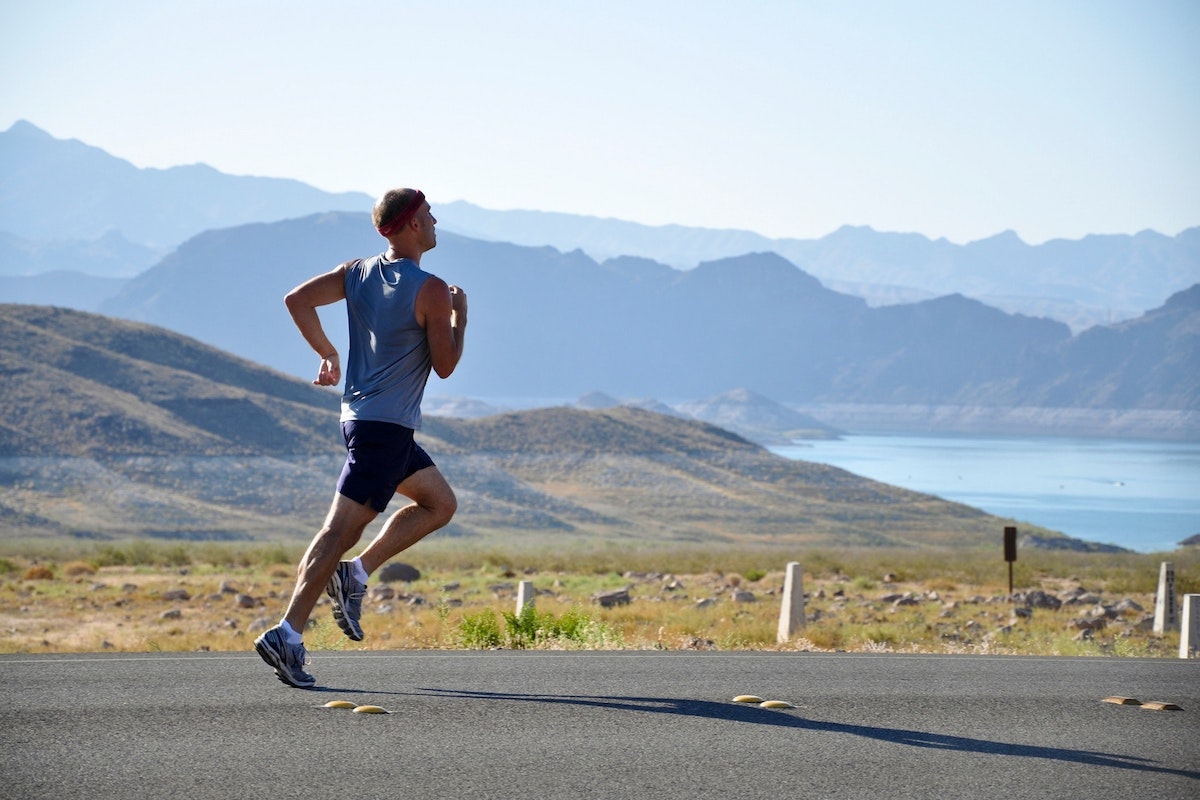 It's a welcome movement in an often polarizing space.
Now, Salomon is hitting the ground running with a new recyclable sneaker, the INDEX.02. The running shoes are a level up from the INDEX.01, the shoe the noted French sneaker brand released two years ago. Like the INDEX.01, the INDEX.02 is entirely recyclable. However, it has new features to help you reach your new PR in comfort and style.
The INDEX.02 is lighter by 263 grams, a 10% decrease from its older sibling, making every stride a little easier. The comfort upgrades in these Salomon shoes are significant. A midsole foam and geometry allow for smoother transitions from stride to stride. Stick your foot in the shoe and feel the plushy Infiniride foam. It's designed to continue to feel comfy for hours on end, meaning these shoes can go the distance with you.
The upper has Engineered Mesh, providing more support, better breathability, and added flexibility. It's softer and has a more premium finish, softer materials, and has even more comfort from the moment you step into the running shoes. From a style standpoint, expect new colors.
"The foam is less dense on the INDEX.02, so it feels cushier," says Laurent Coudurier, the manager of Salomon Footwear R&D, in a press release. "We also removed some bits in the upper, bringing the shoe closer to the foot. Our goal is to provide the same level of performance as the rest of our road running shoes, and we're getting there."
These Salomon shoes are also a runaway favorite of Mother Nature's. The TPU foam? It stands a cut above the other green materials on the market as the only 100% recyclable foam. Once you've hit your ceiling with these shoes and logged so many miles, it's time for a new pair, Mother Nature really wins. It can be disassembled — look closely, and you'll see an understated line where someone will split the shoe and recycle it. The different colors on the top and bottom aren't just for style — though they are certainly fashionable. Instead, they also emphasize that the shoe sticks to materials that can be broken apart when it's time to sunset the shoe. After purchasing the Salomon shoes, new owners can scan a QR code on the tongue to register it, making the eventual return a cinch.
What will happen to your INDEX.02 shoes? They'll head to Europe and be used to make alpine ski boots, also designed by Salomon.
All in all — not to mix metaphors — the shoes are a slam dunk. A home run, if you will.
"We started researching materials for the INDEX.01 shoe about five years ago, looking to reduce its impact," Coudurier added in the press release. "With this new INDEX.02 model, we're getting closer to providing the same level of performance as the rest of our road running shoes."
Editors' Recommendations