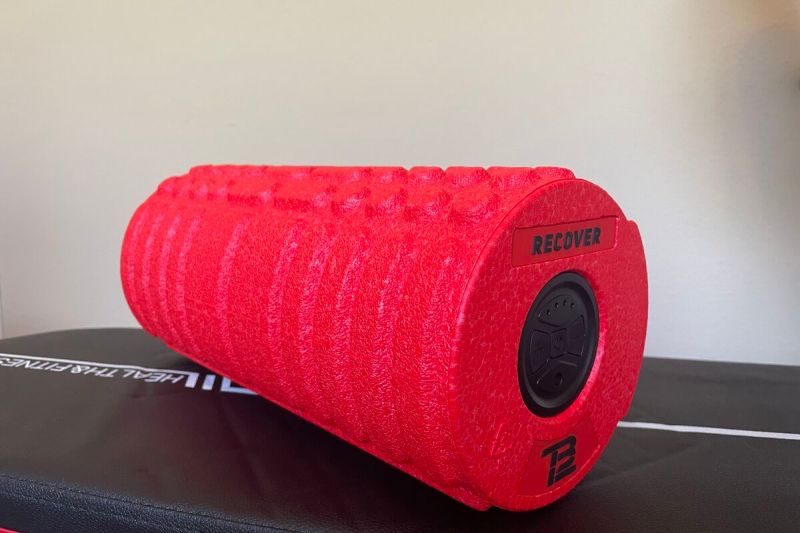 Recovery is a vital part of being healthy, and it can frequently be neglected. Many people focus on exercise and nutrition when they wish to lose weight or gain muscle, but the body can't function optimally without proper recovery. Luckily, there are tools like a foam roller to help!
4 benefits of using foam rollers
1. Decrease muscle inflammation
Foam rollers may be a simple piece of equipment, but they actually have the ability to get your body to increase its production of anti-inflammatory proteins. This helps boost muscle recovery and reduce soreness.
2. Increase blood flow
As you roll the foam roller against your body, it pushes the blood around in the tissue. When this happens, the body sends new, oxygenated blood to the area, therefore promoting blood flow.
3. Accessible
Foam rollers are one of the cheaper pieces of workout equipment, especially when it comes to recovery tools. They also can last for years before needing to be replaced, so they are fairly accessible to everyone.
4. Easy to use
Foam rollers are a very straightforward piece of equipment, considering you only need to roll them along specific muscles for them to work. They are also lightweight and generally compact, so you can store them nearly anywhere. You may also be able to take the smaller rollers with you when traveling or in a bag or to the gym.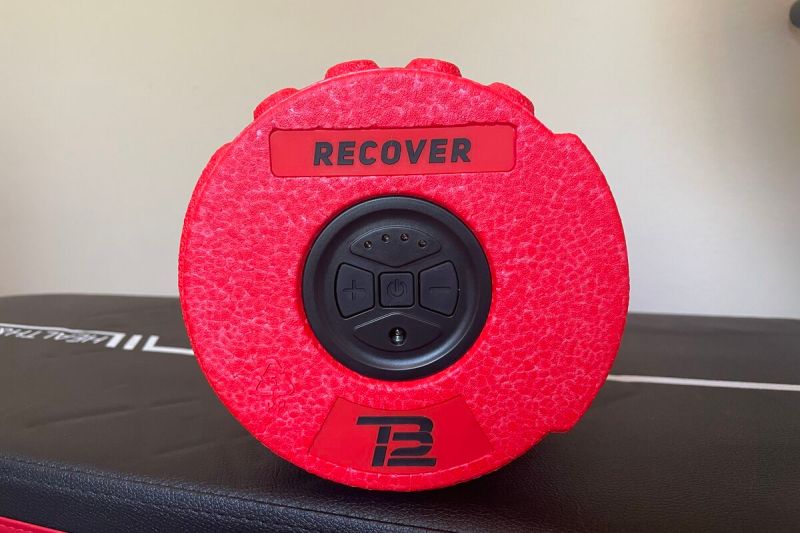 What makes the TB12 foam roller different?
The primary difference between a standard foam roller and the TB12 foam roller is that it has numerous vibration settings that you can use. This recovery tool was inspired by Tom Brady, and he helped design it for those who want to take their post-workout foam roller exercises to the next level.
Vibration helps soothe muscles and supply quicker recovery by promoting reduced tightness and increased body temperature and blood circulation.
Pros
Vibrations increase the effectiveness of using a foam roller

Has four settings

Can still be used as a standard foam roller

Made from high-quality materials
Cons
On the smaller side

Quite expensive
My honest opinion on if you should buy the TB12 foam roller
As a personal trainer, I have had a lot of exposure to different people's experiences when it comes to exercising. Everyone is unique, but I think we can all agree that recovery is necessary for every person, no matter the intensity of their workout regimen.
Whether you wish to primarily use a foam roller for back relief or a foam roller for legs, foam rollers can really help with reducing tightness in the body; helping you feel your best for your next gym session.
The TB12 foam roller costs $160, making it very costly compared to the average price of $20 for a standard foam roller that doesn't have the vibration feature. So is it worth it? With over 160 reviews giving it 4.5/5 stars, it can be agreed that it's a quality product. However, considering the price, I think it's only worth shelling out the extra $100+ if you're an athlete or generally very active and know that you will use it multiple times a week.
Editors' Recommendations