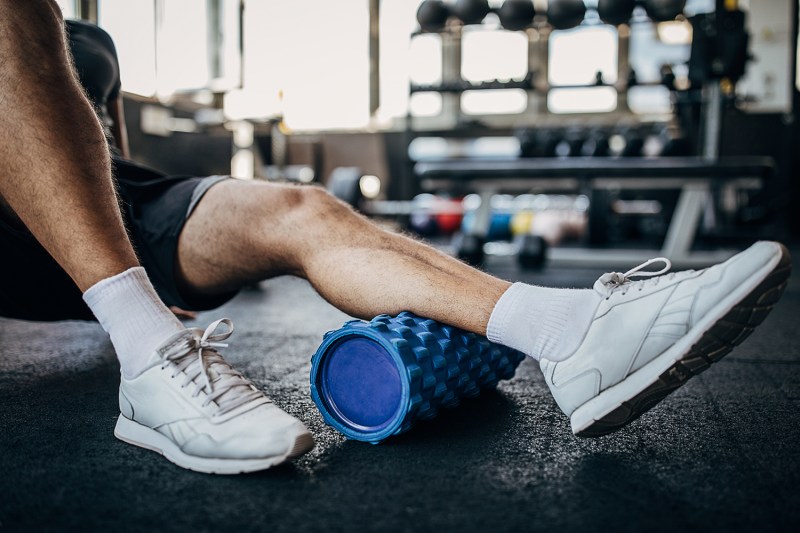 Los Angeles Lakers all-star Lebron James spends over a million dollars per year on his body, and a good portion of that goes towards recovery. He invests heavily into treatments like massage guns, cryotherapy, acupuncture, and more because he knows recovery is as important as training. Everyone knows that healthy habits like getting enough sleep and eating nutritious foods are important for building muscle, but if you're serious about getting fit and gaining muscle, you need to take your recovery seriously, too.
If you don't have a million dollars laying around like Lebron, you can still afford to take care of your body and prepare it for your next intense workout. Foam rollers help athletes — both professional and amateur — improve their flexibility and range of motion as well as reduce soreness. They can be used to help loosen your muscles before your workout or release tension afterward. They come in all shapes and sizes, so you can take them with you to help you recover on the road. To find the best foam roller for your fitness activity and goals, check out our list of top foam rollers below.
Best Overall: TriggerPoint GRID Foam Roller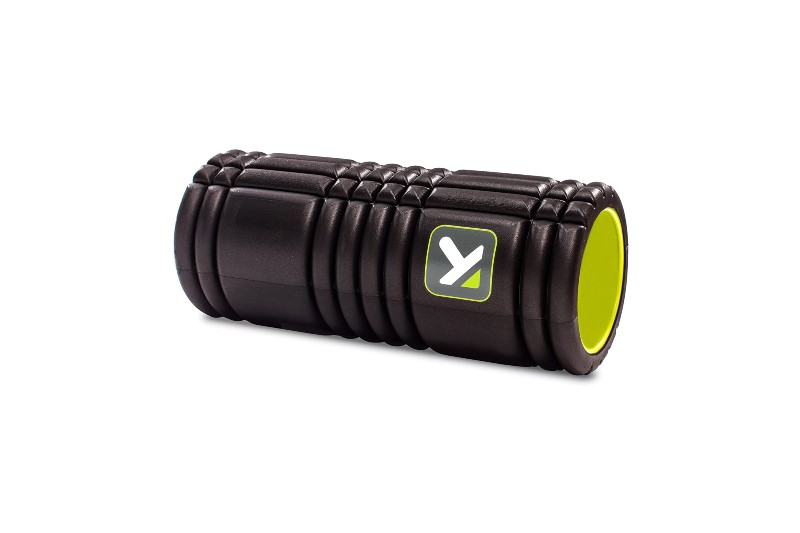 The three-dimensional surface offers three different textures to roll over your tissues: a smooth, flat surface commonly seen on most foam rollers, a long, tube-style surface for medium pressure relief, and a small, blocky surface for a deeper, more aggressive massage. The hollow middle also gives this foam roller an increased firmness that increases blood flow and aids in rest and recovery.
Best Affordable: Yes4All EPP Exercise Foam Roller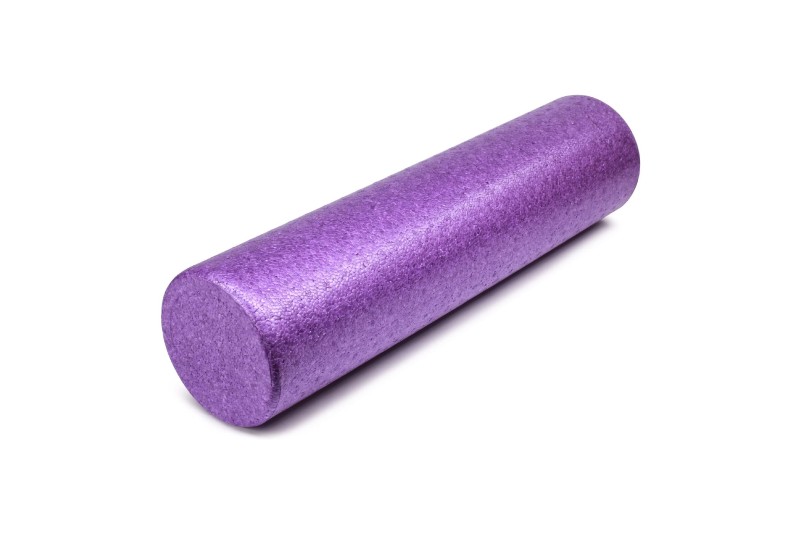 For beginners, this 12-inch foam roller is an easy entry point into the foam rolling world. The firm foam rolls out sore muscles and kinks with ease and does the job surprisingly well at such a low cost.
Best Vibrating: Lifepro 4-Speed Vibrating Foam Roller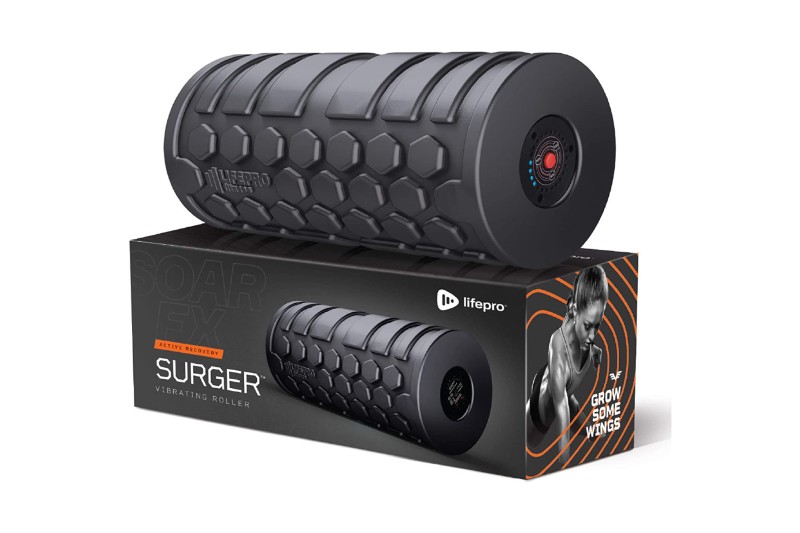 If you can't commit to regular deep tissue massages, this vibrating foam roller is the next best thing. The high-powered motor delivers high-penetration relief by applying the perfect amount of pressure to sore muscles and joints. Choose from four vibration levels depending on your recovery needs.
Best for Athletes: TRX The Rocker – Assymetrical Foam Roller
This innovative take on the classic circular foam roller was designed to encourage a rhythmic rocking motion, which is the proper foam rolling technique. This leads to deep muscle release and improved circulation. Three zones of intensity allow you to customize the massage for all the different areas of your body for that sweet, deep relief.
Best for Runners: Rollga Foam Roller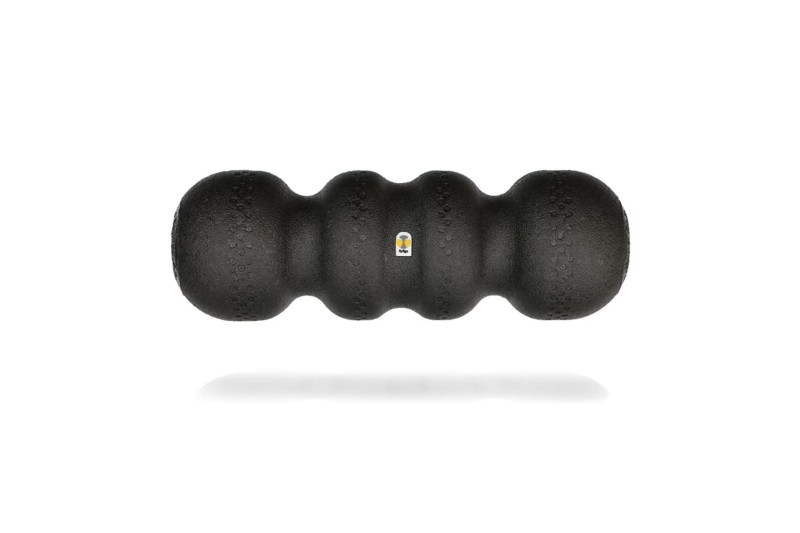 The unique shape of this foam roller contours to the curves of the body to target muscles while avoiding painful pressure on bones and tendons. Rolling over sore shins and back is more comfortable and even more effective as a result. This three-in-one tool features the pinpoint pressure of a lacrosse ball, the medium pressure of a softball, and the functionality of a traditional foam roller.
Best for Travel: Brazyn Morph Collapsible Foam Roller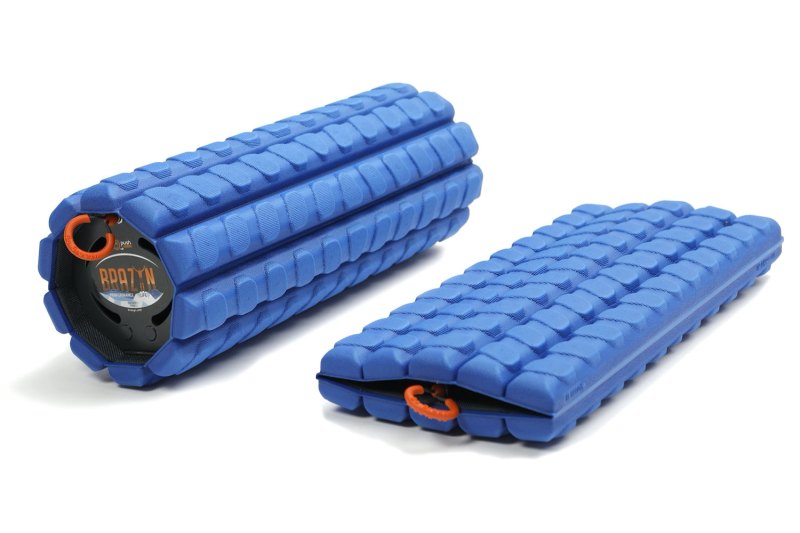 As the world's only collapsible foam roller, the Morph is the perfect travel companion. The collapsible core allows the circular tool to fold down flat so you can pack it away easily in a backpack or carry-on to get all the benefits of foam rolling wherever life takes you, minus the bulk. The textured grooves go deep into your muscles for targeted relief.
Best Spiked: RumbleRoller Textured Muscle Foam Roller
If you can't already tell from its initial appearance, this foam roller is not for beginners. The textured knobs get deeper in the muscle fascia with thumb-like, deep tissue massage accuracy. Not for the faint of heart (or fascia), this is one of the most intimidating and aggressive foam rollers on the market today. Roll with caution.
Best Heated: Moji Foam Roller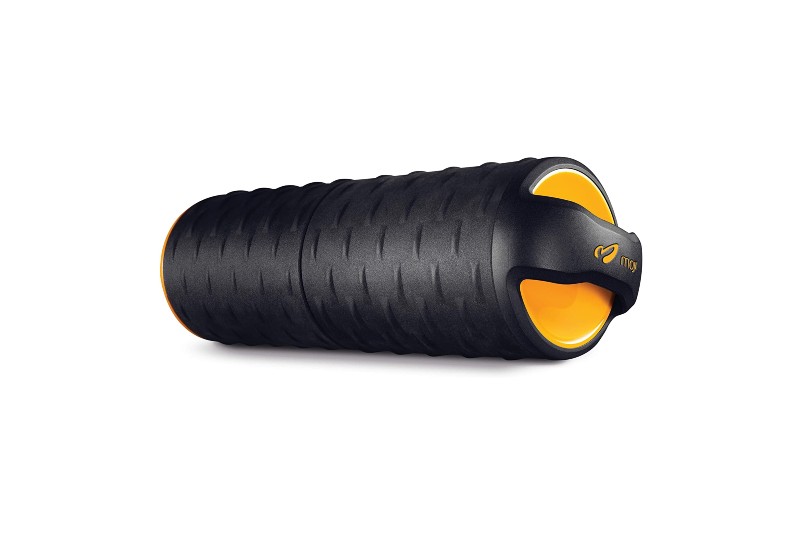 If you've ever sat in a hot tub after a long, physically demanding workout, you know the soothing power of heat on sore muscles. Simply separate the two halves, microwave for 60 seconds, and enjoy. It stays warm throughout your self-massage, and the heat truly does work wonders on sore hamstrings and glutes. The rubber outer later keeps the roller from sliding out from under you while in use, and relief lasts long after the roller session is over.
Best Medium Density: Gaiam Restore Muscle Massage Therapy Foam Roller
Great for athletes with a low pain threshold, this medium density foam roller is effective and durable. It doesn't get deep into a muscle's crevices like some more advanced rollers, but it's easy to use and suits any experience level.
Best for Back Pain: Acumobility Foam Roller
The Acumobility foam roller is unique in its tall circular shape, which is designed to be most effective at rolling out sore muscles and tension in the back and spine. The height and width of the roller help enhance spinal extension, mobility, and flexibility, while the spinal gap also allows the spine to move freely as you roll, unlike other flat rollers that jam your delicate spine. Use after a workout to massage sore muscles or to alleviate any tightness in your back.
Editors' Recommendations