Looking to officially start your home gym, or do you just need some additional equipment? You've likely heard of the company Bowflex, but do you know about Flybird's comparable — and much cheaper — weight bench set?
I'm a personal trainer, and I got the chance to try out Flybird's adjustable weight bench and adjustable dumbbells. I want to share with you my honest opinion of my experience as well as how I view it in comparison to mainstream brands like Bowflex.
What are the benefits of having home exercise equipment?
You can skip the commute to the gym

You don't have to pay for a gym membership

Home gyms offer more flexibility for when you can work out

Quick workout sessions are even more possible

Home gyms are more private

You get to control what equipment goes into your home gym
Overview of Flybird Fitness products
Weight bench
This Flybird Fitness weight bench comes with many attachments that allow you to target every muscle group in your own home gym. While going to the gym is beneficial for many reasons, some people may find that they can have an effective and challenging workout by just using this weight bench with the additional resistance of their choice.
Cost: $138.88
Pros:
Has over 145 reviews averaging 4.7 stars

Backrest length can be adjusted

Comes with straightforward instructions for assembly

Has a weight capacity of 700 pounds

Numerous exercises can be performed thanks to the attachments

Free same-day shipping

1-year warranty
Cons:
A bit unsteady

Bench is a little on the shorter side

Could be difficult for some people to assemble

No vertical incline options
Adjustable 15 lb dumbbells
If you want to save space and not have to lug around numerous dumbbells when you go anywhere, these adjustable dumbbells could be exactly what you need!
Cost: $128.99
Pros:
More than 53 five-star reviews

Five sets of dumbbells in one (3, 6, 9, 12, and 15 lbs)

Saves on storage space

Easy to maneuver between the weights

Easy to grip
Cons:
A bit costly

May break if handled incorrectly
Overview of Bowflex products
Weight bench
The Bowflex weight bench is a standard bench that is quite popular in home gyms. It allows you to perform numerous exercises to target all the muscle groups.
Cost: $349.00
Pros:
Has more than 317 reviews and averages a 4.7-star rating

Has six different adjustment angles, both incline and decline

Can be used for various exercises

Simple and compact design

Comfortable and supportive
Cons:
More costly

Some reviews state pieces broke after only a little use
Adjustable dumbbells
Greatly reduce storage and replace your standard dumbbells with the Bowflex 552 dumbbells. This home gym equipment allows you to switch between 15 different weight settings, making this a worthy purchase for many people.
Cost: $379
Pros:
More than 7,000 reviews averaging 4.8 stars

Takes up minimal space

Contains 15 different weight settings between 5 and 52.5 pounds

New members get a one-year free trial with JRNY

Free shipping
Cons:
Some reviews state that the dumbbell adjustments easily jam

Poor customer service
Is Flybird Fitness or Bowflex better?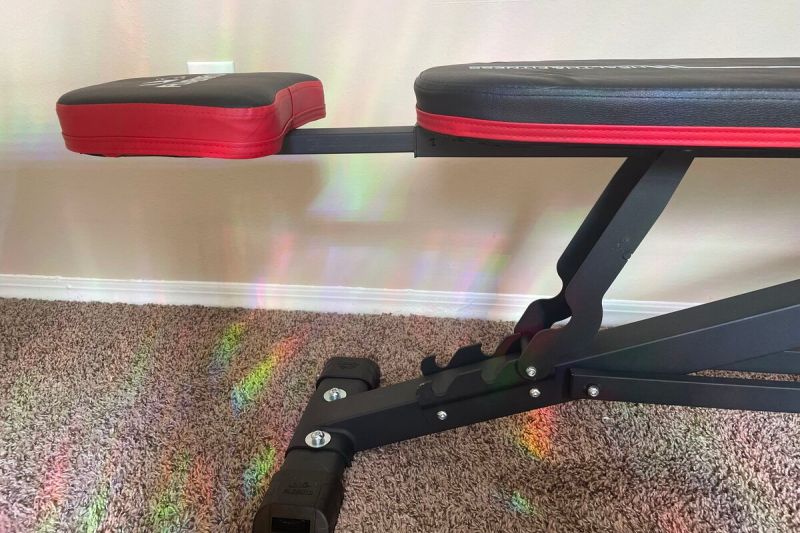 When it comes to a comparison of the two companies and the benches and dumbbells they have to offer, it really comes down to the individual. There are certainly pros and cons of each, and considering all the products mentioned above have received at least 4.7-star ratings from numerous customers, I would say whatever choice you make is a safe bet.
When looking at the benches, the Bowflex choice is more than twice as expensive. The Flybird bench comes with additional attachments that allow you to do more exercises, but the Bowflex bench gives you more options for inclines. If I had to choose between the two, I would say the Flybird one is worth it, considering how much cheaper it is and how you can still do so much with it.
As for the dumbbells, the Bowflex option is almost three times more expensive than Flybird's. They both are essentially the same product, with the only difference being that Bowflex offers three times the amount of weight options. This decision really comes down to how important the weight range is to you.
When deciding between the two companies, I would choose the Bowflex adjustable dumbbells and the Flybird Fitness bench.
My honest experience with using Flybird Fitness products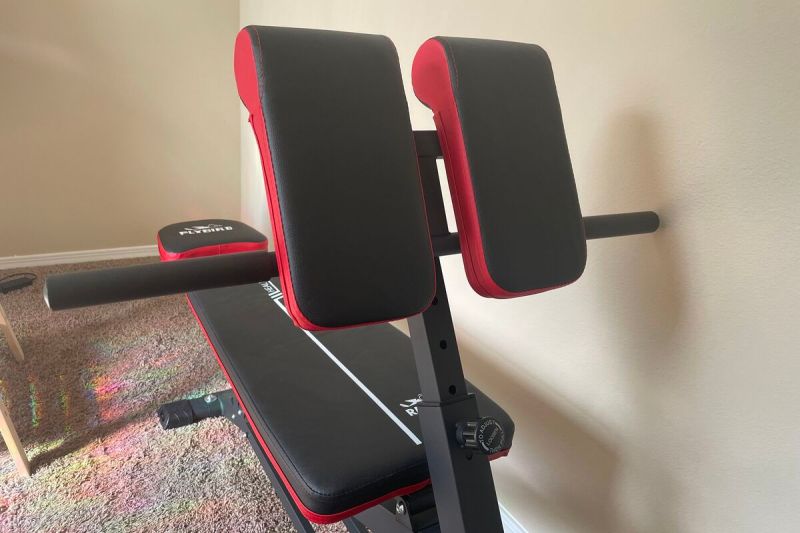 After using the Flybird adjustable bench and dumbbells, I would say that I'm a fan. It's nice to be able to exercise at home without feeling like I'm missing out on a more effective workout at the gym.
The numerous attachments on the Flybird weight bench allow me to do even more exercises than with a normal bench, and the fact that I can adjust the decline and length of the bench comes in handy as well.
I did have a little bit of difficulty with setting up the bench, as I found the instructions kind of confusing, but I still got it put together rather quickly.
As for the dumbbells, they're fantastic because the storage is so compact. I also love how easily I can switch between the weights. I would recommend that someone go for a set heavier than 15 pounds so they they have more resistance available when it comes to lower body exercises.