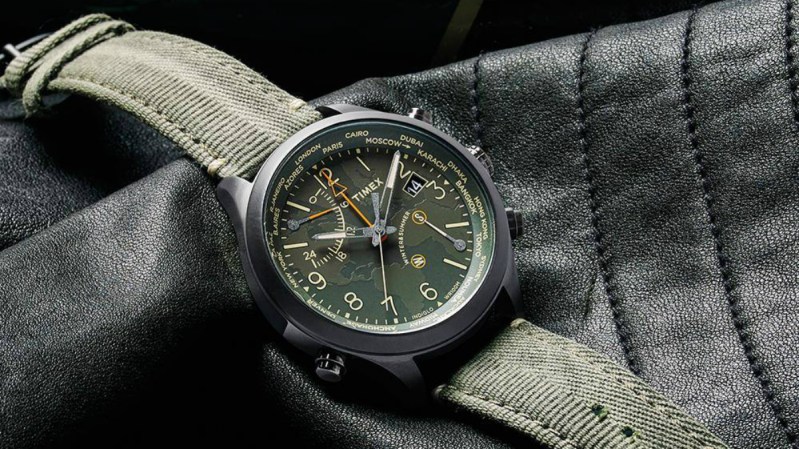 A new timepiece can establish a great start to a new year, especially if you didn't get your fancied wristwatch around the holidays. Maybe it's better you didn't, though, as the new Timex Waterbury world time watch is as stylish as it is sensible.
If you haven't heard of Timex before, then allow us to introduce you. Timex's affordable offerings have caught our eyes here at The Manual. Honestly, who can resist craftsmanship at price that doesn't break the bank? Most recently, we covered the brand's collaboration with Todd Snyder and the special 40th anniversary design, but Timex's tradition of premier watchmaking is rooted in years of innovation and dedication.
What we know today as Timex first began as the Waterbury Clock Company in 1854, providing the people of Connecticut with everything from dollar pocket-watches to brass households clocks. Because they've been creating high-quality timepieces for over 160 years, you can bet the attention to detail and durability are up to par.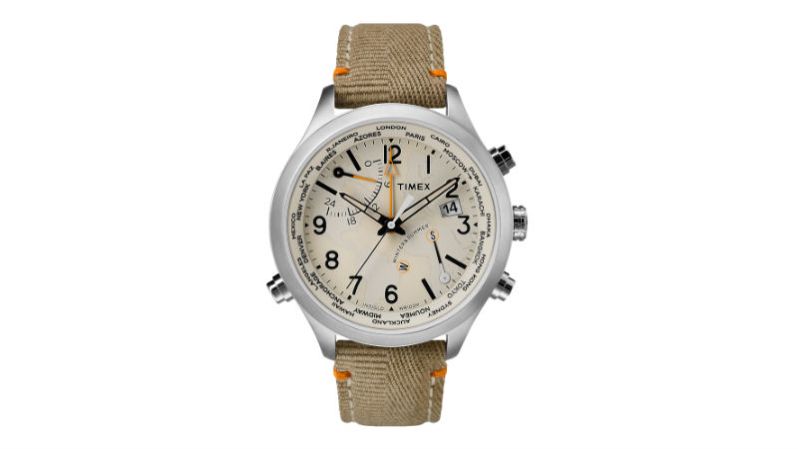 This time the Waterbury, Connecticut-based craftspeople have taken the time to honor their own roots and years of success.
The Timex Waterbury world time watch is the perfect grab for the rustic admirer or frequent traveler who may find themselves drifting through multiple time-zones.
This wrist companion sports a tough stainless steel build and comes packed with Intelligent Quartz technology, which is responsible for the watch's ability to perform precise timekeeping through 24 different time zones as well as daylight savings time.
A sub-dial to tell you whether it's winter or summer in your next destination. The watch also boasts an innovative INDIGLO night-light dial that lights up the watch face for better visibility in dark areas, and is resistant under water up to 100 meters,
Timex Waterbury is available for $179 in two timeless colorways: green and black, and cream.
Feature image courtesy of Timex/Facebook.
Editors' Recommendations