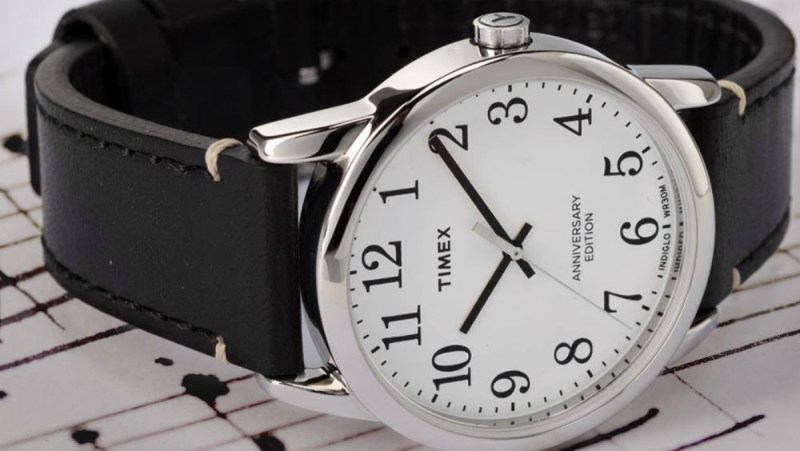 Timex is here with the next addition to your watch collection: the Timex Easy Reader in a special edition offering. The brand is celebrating the 40th anniversary of the Easy Reader, a crisp, clean, and casual style made for the guy with a discerning eye. It's a tried-and-true classic that'll work with any number of men's fashion staples in your fall and winter rotation.
Launched in the same year as cultural touchstones likes Star Wars — yes, that came out four decades ago — the Easy Reader is perhaps the most recognizable design in the Timex arsenal. It's subtle, simple and very affordable — what's not to love?
If you're not a watch aficionado, you best listen up, because Timex just keeps getting better. The brand has popped up on fashion runways and on the wrists of trendy guys in New York City and beyond, tespecially the Timex x Todd Snyder Military Watch and the rugged Waterbury Collection. However, the Easy Reader remains an icon in the Timex line, and it should be a part of your wardrobe this season.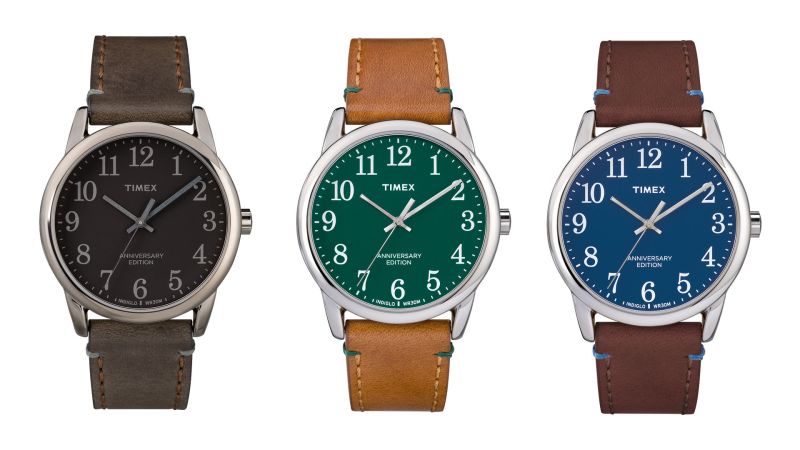 Featuring an easy-to-wear, 38 mm case size, the Timex Easy Reader 40th Anniversary Edition Watch comes in four crisp, cool leather and dial combos, from a black-dial, brown-leather strap offering to the striking tan leather strap with a green dial. Did we mention each strap is crafted from Horween leather? This watch has it all.
The 40th anniversary is highlighted on the dial, case back, and strap lining (plus via a hidden message when you use the brand's signature Indiglo light). The best part? Each edition clocks in (pun intended) under $70.
With a watch this clean and sharp, you could wear it seven days a week. From a navy herringbone blazer, a classic Oxford, and dark denim combo to your favorite henley, tan chinos, and a denim trucker jacket outfit, it'll fit right in, no matter how you style it. That's exactly the kind of versatility you can count on from the Timex Easy Reader — and that's even more true four decades after the brand first launched the style.
Feature image courtesy of Timex/Facebook.