Buying a watch is like buying art. It's a highly personal decision based on any number of factors, including taste, wrist size, and, of course, budget.
Since watches are such an essential piece of style, you could say we're obsessed here at The Manual. We write pretty regularly about our favorite timepieces at a variety of price points and gawk at watchmaking books when we have the chance.
However, when it comes to buying a timepiece, opinions are all over the dial. Beyond the rainbow of analog and digital options, fitness wearables have now become a legitimate third category.
To make sense of modern day watch-buying, we spoke with three different experts — a watchmaker, a fitness guru, and a creative director — to learn a few key tips before heading to the physical (or virtual) storefront.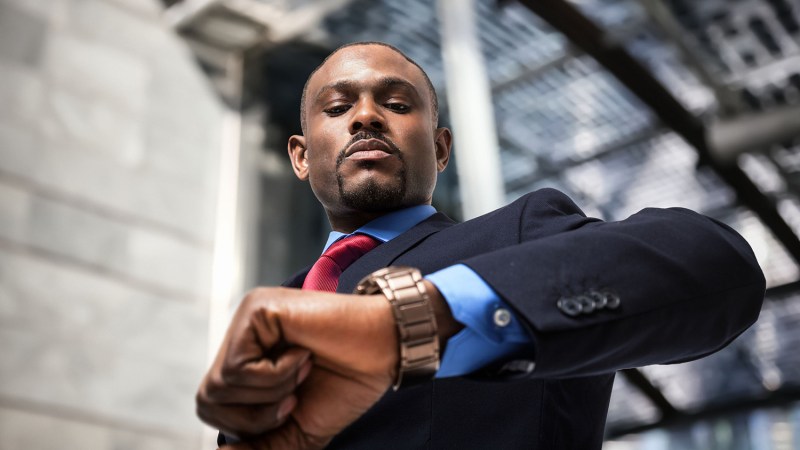 Getting Started
"Make a list of what's important to you," says Vero watch company co-founder Chris Boudreaux. There are plenty of options between mechanical and quartz, and daily drivers and special occasion watches. He adds that you should go talk to the retailers or brands themselves and ask questions about the things that matter to you.
In terms of fitness watches, personal trainer and TomTom ambassador Adam Rosante agrees. "Start with your goal. Know what you want and what you need," he says.
Picking the Right Fit
According to Peter Cho, creative director for Jack Mason timepieces, round watch faces still dominate the market — but trends are moving towards smaller dial sizes, between 38-42 mm. Watch straps are becoming an important choice too. "With more brands featuring an interchangeable strap program, the leather strap route is a bit more versatile, since you can switch from a casual, distressed leather for the day, to a smooth, finer leather for a nice dinner," Cho says.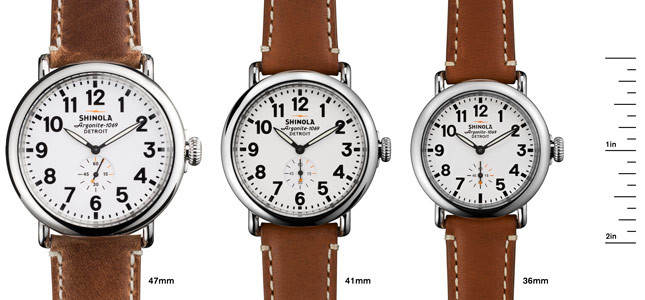 "Additionally, think about what you actually want to use the watch for," Boudreaux says. It's becoming a luxury to look at your wrist instead of pulling out your phone to grab the time. He notes that you should only pay for complications (like chronographs) that you'll actually use.
Price Point
Cho says your budget depends on how much mileage you want out of the watch.
"A mid-tier department store watch will last anywhere from six months to four years with normal wear and tear," he explains. This, of course, varies widely based on water exposure, sweat, and battery replacement, among other things.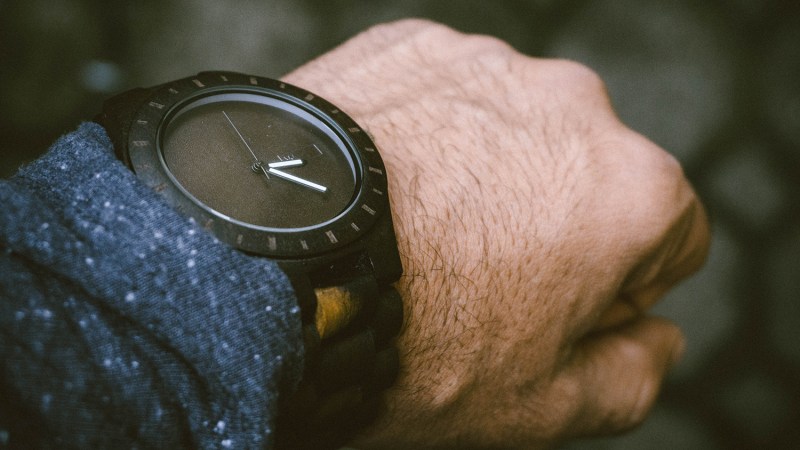 "(On the higher end), if you are looking at something you expect to last for generations, I believe you have to be willing to invest a bit in that," Boudreaux says. Spending more can make the difference between something you wear occasionally and something you'll want to wear everyday.
"Sometimes the value is there for simply how much you enjoy wearing it," he says.
Final Notes
Especially with fitness watches, buying a watch can be a bit of trial and error, according to Rosante. Before any purchase, do your research on the product, design, customer service, and other aspects of a watch company that matter to you. Find a watch you'll actually want to wear.
"Don't talk yourself into (or out of) a purchase because it wasn't the first watch on your radar," Boudreaux says. "When you have one you still like after years and years, that's a great purchase, regardless of name or price."
Cho echoes Boudreaux, "Watches stand for more than just telling time. They are a statement piece and a form of expression. At the end of the day, it should feel comfortable on your wrist and you should feel confident wearing it."
Editors' Recommendations