It appears that the Empire and the Rebel Alliance are at it again. After taking over our backyard cookouts, the Star Wars franchise has inspired Onnit to develop a new force in fitness equipment for those training for the galactic war.
Themed workout equipment is a fun way to fuel extra motivation in the weight room. With Star Wars fitness gear — kettlebells, a slam ball, and a yoga mat — you can kick your workout regime into hyperdrive.
Each item is available for pre-order here, but, before you go, let's take a look at the arsenal.
Death Star Slam Ball, $75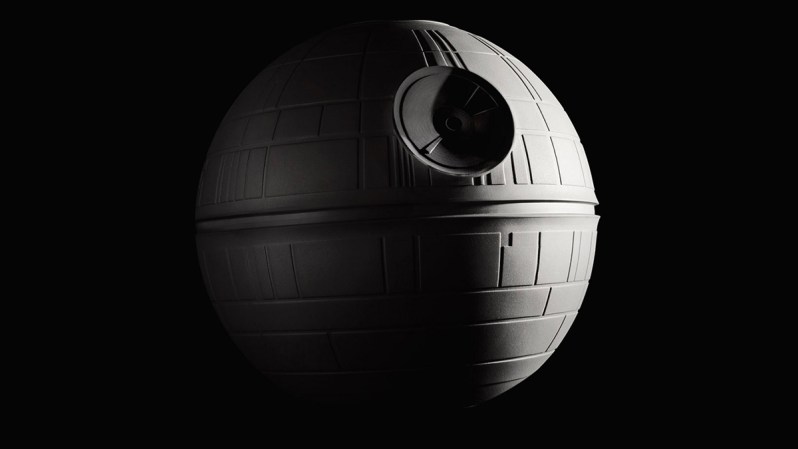 A slam ball is a weighted fitness ball that can be used in a variety of high-activity exercises designed for gaining explosive power and speed, like that of your Jedi heroes. This 20-lb slam ball is made of incredibly durable polyurethane rubber, so you won't have to worry about someone blowing up the Death Star this time around. This is the ultimate piece of Star Wars fitness gear.
Han Solo Yoga Mat, $65
This reversible, heavy-duty exercise mat shows the iconic image of Han Solo frozen in carbonite. Enjoy some non-slip grip and moisture-absorbing technology when trying to bust out that last set of ab workouts (because we all want to avoid looking like Jabba the Hut).
Star Wars Kettlebells
These custom-sculpted iron kettlebells are not only essential weapons for getting a full-body workout, but they will strike fear into fellow gym rats when they try to swoop in on your space. They're available in three different weights for an expanded range of routines:
More of a Marvel fanatic instead? Onnit also has a sweet collection of Marvel-inspired workout gear, as well as a line of beastly kettlebells that work their way up to Bigfoot status.
Editors' Recommendations