If you're looking to throw the ultimate cookout party of the summer, there are many facets that go into a successful mission— but none as forceful as this Darth Vader grill.
The Darth Vader Grill, design by Burned By Design, features a hinged lid, stainless steel mesh behind the eyes, and two grilling levels. But, because it's the baddest grill in the galaxy, there's more of course. The go-to grill-choice of the dark side also sports a swivel on the upper grill for precise, easy, and complete triumph over any slice of meat.
Burned By Design resides on the outskirts of the UK's steel city, Sheffield. The grilling guru is an award-winning designer, Alex Dodson, who's known for taking a theme and setting it ablaze with hand-crafted wood burners and fire pits. His projects aren't limited to Star Wars grills, but the force is something to be reckoned with.
This Darth Vader themed burner is not exactly "for sale," as each piece is hand made to order. However, with a little will-power and about 20 weeks of patient lead time, it can be obtained.
BBD will accept requests for existing designs, including the Darth Vader grill, as well as consider new commissions for a themed grill you may fancy through email or on their Facebook page. Each item must be backed with a £50 UK only deposit.
Any questions regarding pricing in your specific currency, international shipping rates, or anything else, can be found easily on their website.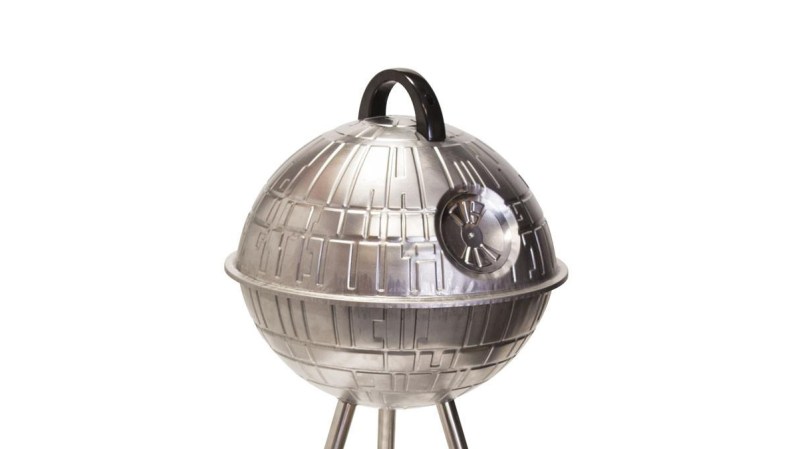 If you're digging the Vader grill, you may also get a kick out of the Death Star Grill. Unfortunately, the galaxy's ultimate grilling weapon is currently out of stock, but it doesn't hurt to keep an eye out. Besides, what other grill can annihilate a planet and a whole meal in one day?
Editors' Recommendations