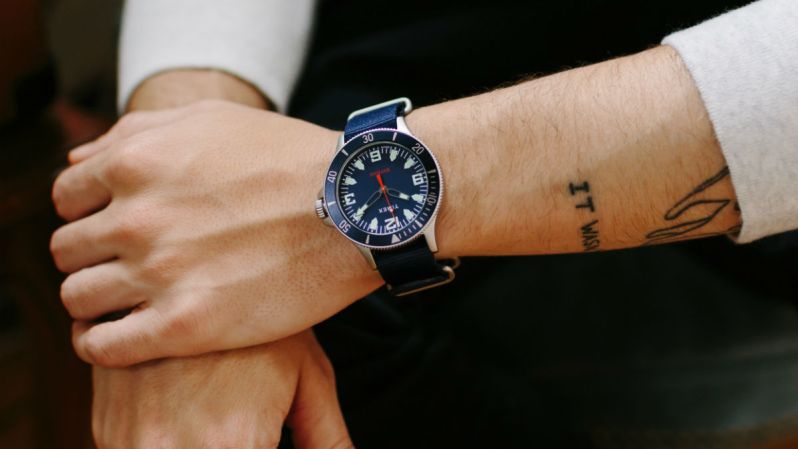 Your new favorite watch is going to come from an unexpected source: the purveyors of some of your favorite sneakers on the market. That's what the new Timex x GREATS Bayman represents —a blending of a classic watch brand with a quickly growing footwear company that makes for a seriously stylish, rugged, and cool timepiece. It wouldn't look half-bad with a pair of classic white leather sneakers from GREATS, either.
This 43mm dive-inspired watch, done up on a blue NATO strap, has plenty of personal ties for the founder and CEO of GREATS, Long Island native Ryan Babenzien. The colors of the watch call back to beachside inspiration, while Timex itself has special meaning for Babenzien.
"My grandfather got me a Timex," Babenzien said on a recent evening at the GREATS Soho store, during the collaboration launch party. "It made perfect sense … he made me want to learn to tell time."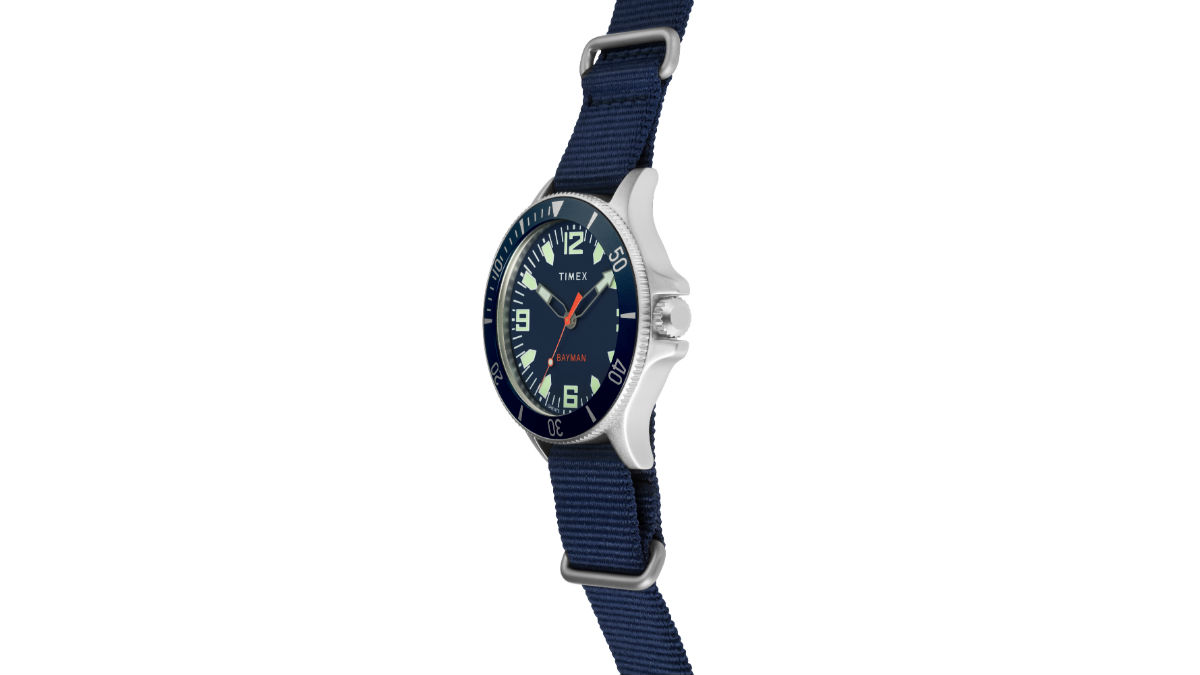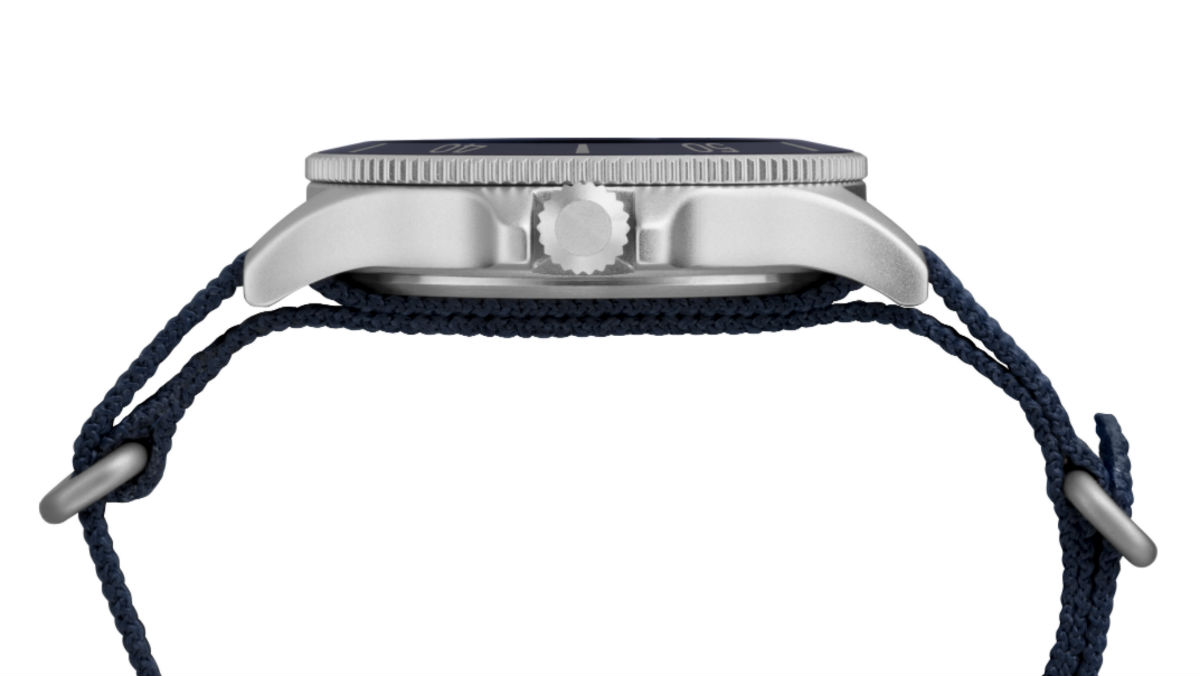 So when Timex reached out to GREATS, the collaboration was more than a natural fit. The watch was even designed with Babenzien's childhood in mind — coordinates on the back of the durable watch case can be traced back to Great South Bay in Long Island.
The Timex x GREATS Bayman has so far proven a very quick seller, and it's not hard to see why. It retails for $105, a terrific price that should spur you to pick it up now … like, right now.
The watch is about more than affordability and sentimental value, though. It's durable as heck, water-resistant up to 100 meters, and comes complete with handy INDIGLO light-up technology. In short, it's the type of timepiece you can throw on to head to the beach, the boardwalk and then the bar without missing a beat.
The Timex x GREATS Bayman is going to look great with all manner of summer style staples, from a white slub T-shirt and khaki chinos to your favorite pair of tailored swim trunks and a heather grey polo. As to what sneakers you should wear with those outfits? We think you already know the answer to that.
Editors' Recommendations