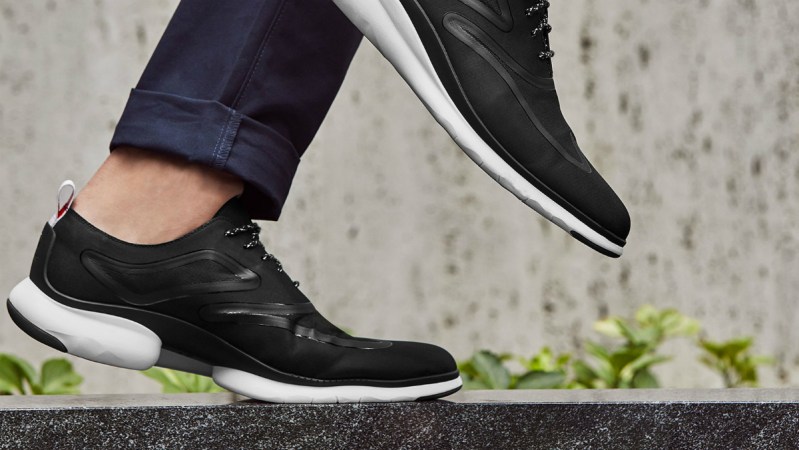 Luxury footwear and accessories brand Cole Haan played mad scientists this fall, blending the sophisticated boardroom upper of a men's oxford shoe with the performance sole of a sneaker. The hybrid line is called 3.ZERØGRAND and is designed to blend comfort with fit and versatility — in other words, disguising your work shoes in the footbed of a plush tennis shoe.
This collection is a jump-off from Cole Haan's original ZERØGRAND that debuted in July 2014. The new 3.ZERØGRAND models will continue to be marketed toward "on-the-go people who demand stylish and versatile products that don't sacrifice performance and comfort." And people who don't bat an eyelash at paying $200-$400 for a pair of kicks.
Sneakers are usually more comfortable than a pair of oxfords, especially when you're wearing the latter five days a week, but does that mean we should Frankenstein both silhouettes into one shoe?
While trying to wrap our heads around seeing someone in a pair of these at the office, we want to know from you: Would you wear them? We wouldn't.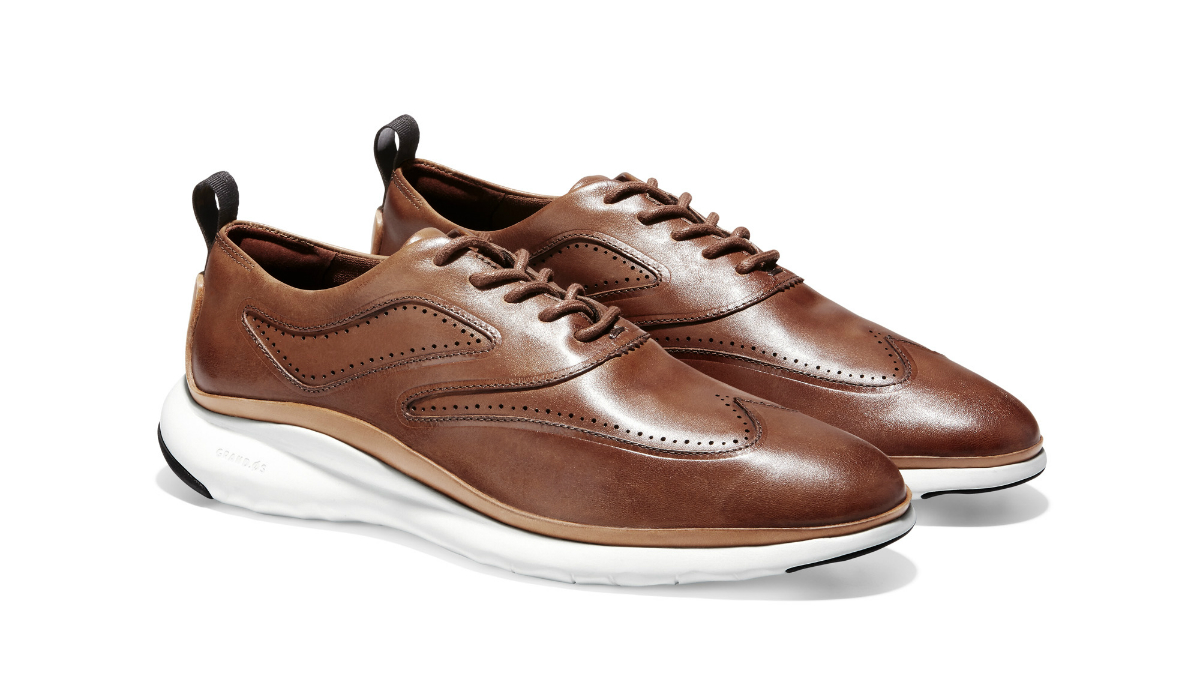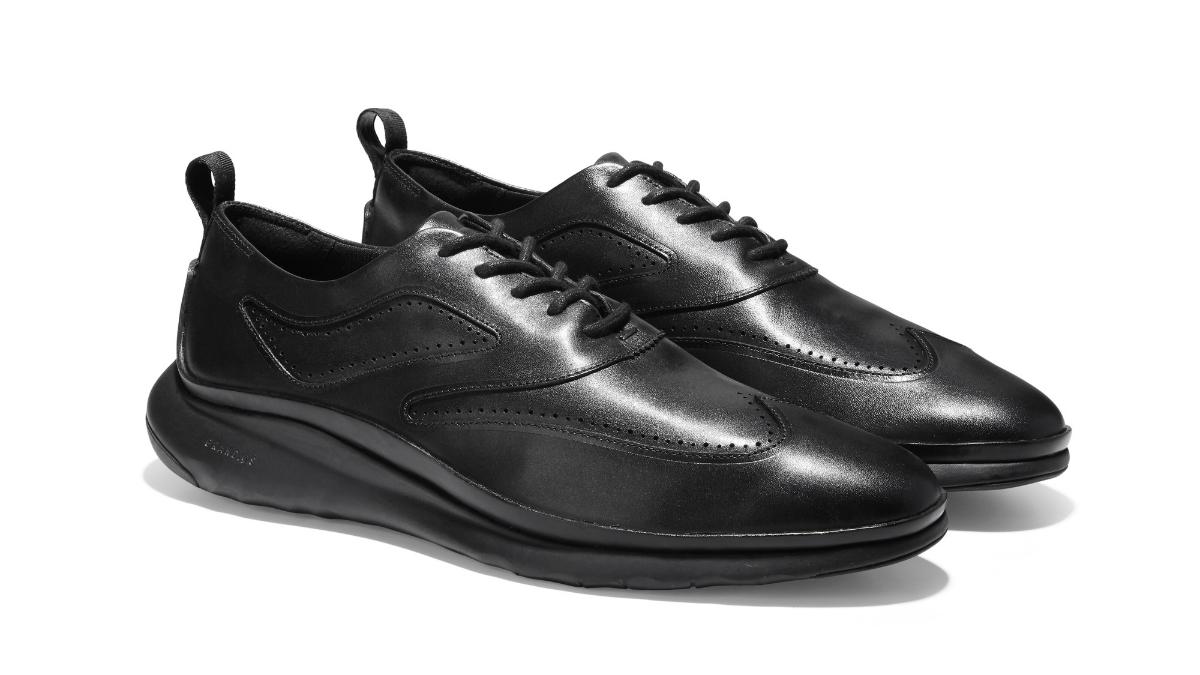 All new styles feature the iconic GRAND Fit Chassis that provides support, rigidity, flexibility, and cushioning "where the foot needs it most," says Cole Haan in an official press release. Underfoot, a GRAND Energy Foam provides heel-to-toe cushioning and multi-directional traction. The GRAND Fit Chassis is uniquely anatomic and crafted for the functional needs of the wearer, providing hugging and contouring support from midfoot to heel, and natural forefoot flexibility.
Are they comfortable? A million times yes. But does the look of 3.ZERØGRAND successfully work in "disrupting the status quo of what's acceptable to wear from dress to casual, work to weekend," as Cole Haan COO Scott Patt put it?
That's for you to decide. But we lean toward a big fat, "No."
The Oxford model uppers are made from smooth, premium leathers with subtle brogue detailing. However, these may be the most visually boggling — particularly in the British Tan colorway — since the sneaker bottom is juxtaposed in ivory and features a wavy and unequivocally sneaker-sole shape. On the other hand, the 3.ZERØGRAND Wingtip Oxford in black leather appears closer to a standard oxford, with a black rubber sole. This model also comes in a rusty Cordovan upper with ivory sole and a British tan with black sole.
Which pair would you feel comfortable wearing to your next big meeting? Then head straight to the gym for a game of pick-up? Can you dunk in oxfords?
Comment and reply — we want to know what you think.
Editors' Recommendations