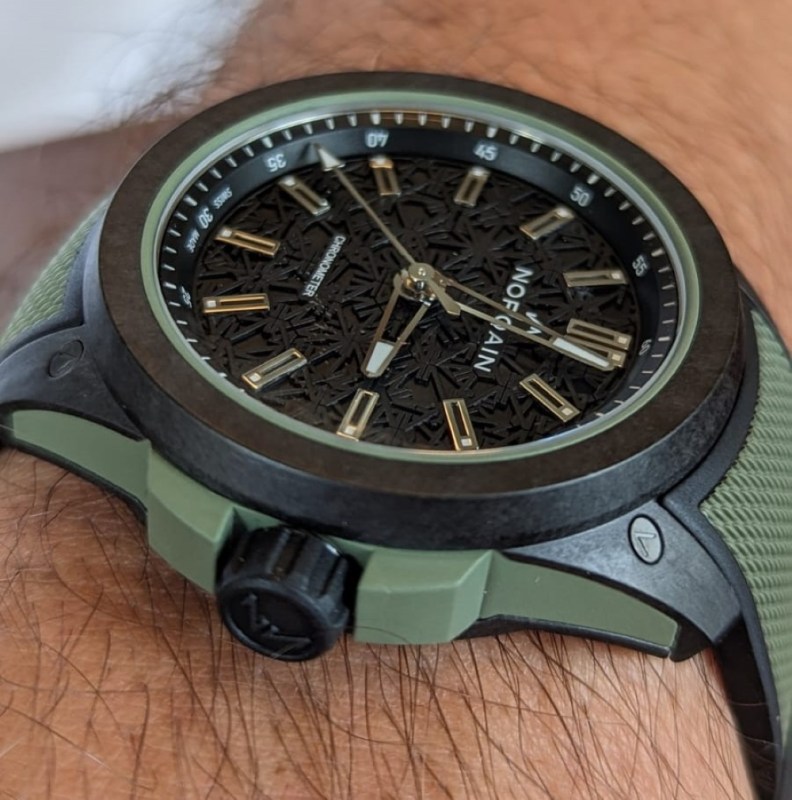 The Swiss watch industry is a burgeoning overfill of dozens of brands that have been around for nearly two centuries. It includes brands like Rolex and Omega, which are household names, as well as the watchmaking world's Holy Trinity in Audemars Piguet, Patek Philippe, and Vacheron Constantin, who have been at the forefront of innovation since day one. This all makes this industry incredibly difficult to break into. But a challenge isn't something that Ben Kuffer, CEO of Norqain, shies away from. Born in the Swiss Alps with a passion for adventure and the toughest challenges the world has to offer, Norqain aims to take over the luxury watch industry.
As the company celebrates its fifth anniversary in 2023, they do so with the Independence collection. These watches are meant to travel with you as you face challenges at home, in the office, and in the world. As a third-generation watchmaker, Kuffer took the technical experiences of his father and grandfather, along with the brand knowledge he gained from ten years working for Breitling, to strike out on his own to create a watch brand completely independent from the rest of the industry, allowing him to focus on exploration, innovation, and quality. We sat down with Kuffer to talk about the Independence collection and Norqain's goals.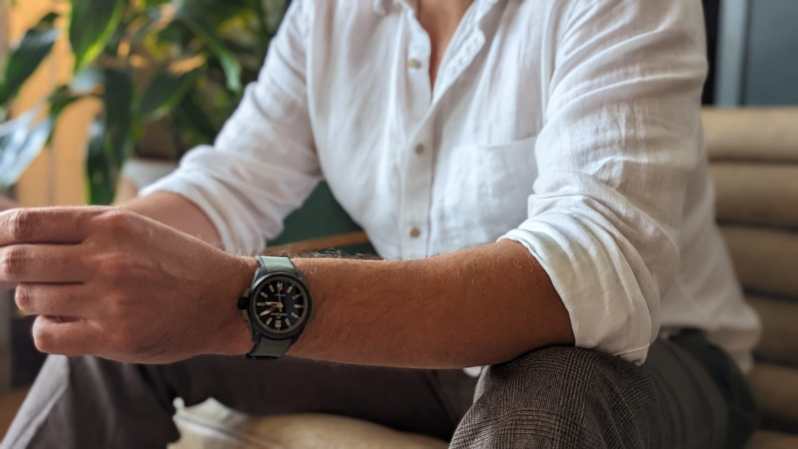 The Independence is the flagship collection
Norqain has three collections for men: the Independence, the Adventure, and the Freedom. While all of them have top-notch qualities and the ability to travel to the ends of the earth on an adventure with their wearer, Norqain decided to celebrate with the Independence.
"I think the Independence, from the beginning, was the flagship collection that stood for what we need to stand for at Norqain," Kuffer said. "My personal mission was to bring a new independent watch brand to the market. It always reminds me to ask in meetings: Is it my life, my way? Are we different? Are we doing things our way?"
The Independence sports a robust case comprised of two separate Norteq parts connected by custom-made screws and housing a rubber shock absorber. This makes it able to withstand extreme shock from cross-country off-road mountain biking, the steepest and fastest downhill skiing, or the toughest parts of the most extreme trails. With all of that robustness, it is still extremely light, ensuring its flexibility in the outdoors.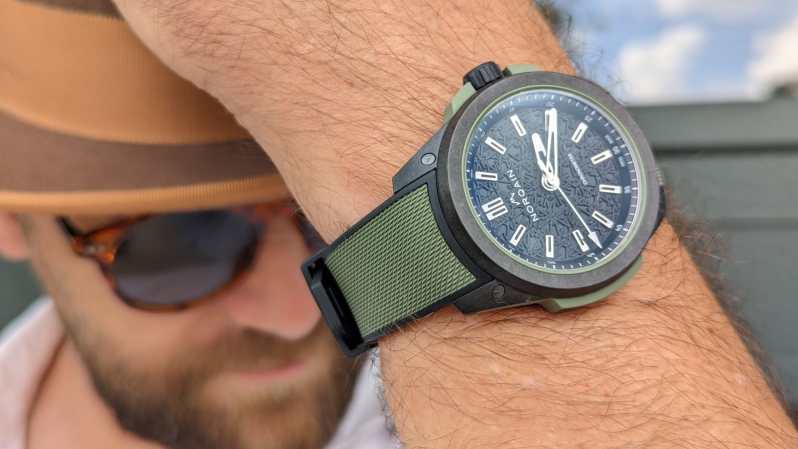 Why Norqain chose to forge their own path
A recent trend in the Swiss watch market is conglomerates. Many of the bigger brands have begun buying up the smaller brands — and the result is less innovation. One of the aspects Kuffer and his team wanted to focus on was writing their own history instead of buying another's.
"Very early on, we realized we were going to do our own story. But we also knew that was going to make the story harder," he said, adding that if they bought an already successful but sleeping brand, the story would already be there, and it would be easier, but it also means you don't have the creativity behind it.
"If we're taking that difficult path of creating a new brand," he continued, "at least I wanted it to be genuine and authentic. Let's just do it around things that we like. That is why sports is a big part of it, and adventure is a big part of it. We saw this brand develop quickly as a cool outdoor, adventure, sports watch you could wear for any situation that has to be tough enough to hold up for any challenges."
Even the company's logo harkens back to their spirit of adventure; two Ns are situated back to back to create a mountain top. Kuffer and his team built the brand with the Swiss Alps in their backyard.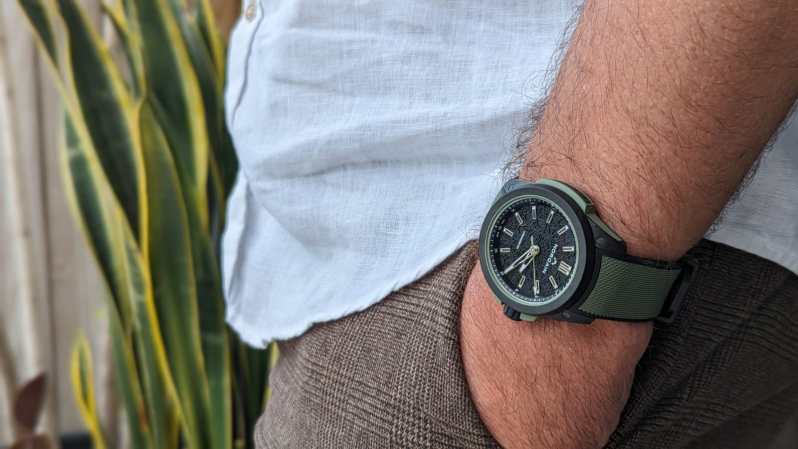 My life, my way
The slogan of Norqain, "My life, My way," was one of the first things that the team came up with. Kuffer said he was told from the beginning that the world didn't need another Swiss watch brand. While it may be true that there are already dozens of these brands in existence, he continued on with the idea that there weren't enough independent Swiss watch brands.
"My Life, My Way was always a big part of it," he said. "And, of course, it pushed us to innovation because if you want to do something new, it has to be different; it has to be fun. And so it has been a big part of Norqain since the beginning."
As Norqain celebrates its five-year anniversary, they are committed to sticking with upscale mechanical watches (navigating the trend of smartwatches) at a price point many other brands left behind. At a much more accessible price point of $2000-$6000, Kuffer and his team are looking to overtake the inflated Swiss market with their focus on going their own way.
Editors' Recommendations