The trend of vintage-inspired watches is here to stay, even if they continue to climb in price. Thankfully, not every brand gives in to market fluctuations so easily. The new Mido Multifort Patrimony collection rides the retro wave while also offering three an incredibly priced additions to the brand's timepiece troupe.
These three new watches from Mido are all under $1,000 and are practically a steal considering what the consumer gets for his money. The collection features two new models crafted with Mido's tough, high-grade, satin-finished 316L stainless steel casing, and a third with an elegant PVD gold-colored coating.
Inspired by the Sydney Harbour Bridge, the Multifort collection first debuted two years after the bridge was completed. The new Multifort Patrimony collection shares the structure's remarkable, detailed qualities of function and elegance. From vintage-cut diamond shaped minute and hour hands to other retro-inspired design cues, each of Mido's three new watches under $1,000 give a nod toward the past with eyes peeled toward the future.
Each timepiece is formed with a protective, durable, and shock-resistant sapphire crystal box, a handy pulsometer scale on the edge of the dial, and a next-generation caliber 80 automatic movement systems that supply up to 80 hours of power reserve and pure time-telling accuracy.
And, the advantages voyage well beyond your everyday wristwatch utility – these bad boys are absolutely stunning.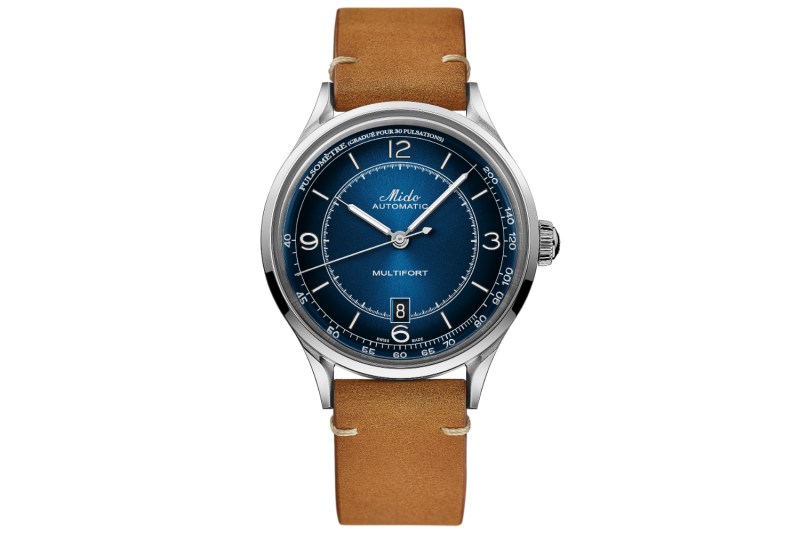 The first model puts forth an affluent appearance, donning a deep blue dial and a cognac colored patina leather strap that meshes with business and smart casual attire with ease.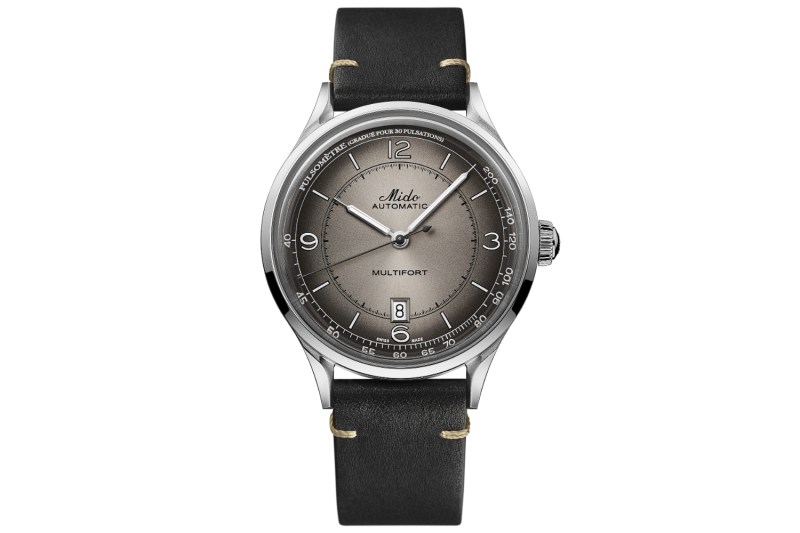 The second boasts a similar impression via a black patina leather strap and an anthracite dial for even more wardrobe flexibility.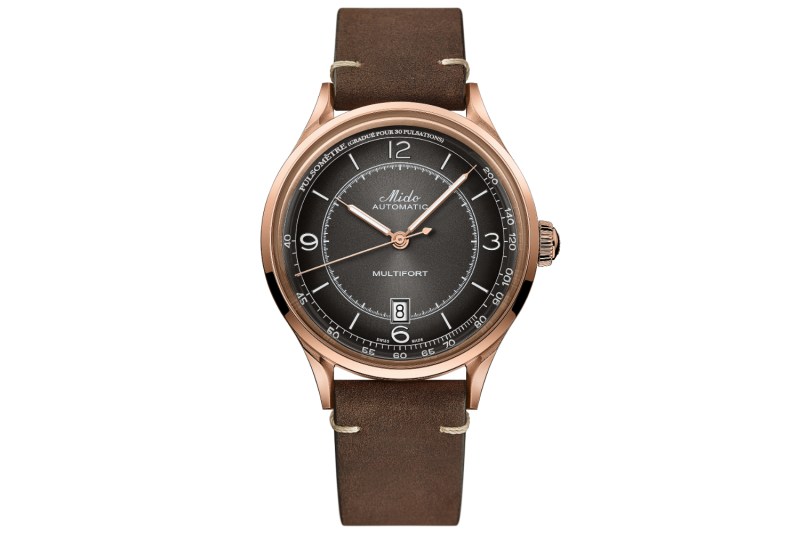 The PVD gold coated watch is a bit more out of pocket, and for obvious reasons. Traditional PVD-coating provides a tough, wear-resistant coating around the watch for lasting durability and, in this case, a subtle eye-pleasing rose gold appearance. This watch is complemented with a sleek black dial and a dark brown patina leather strap, making it a perfect addition for dressed up occasions.
Getting a luxury timepiece at this low of a price is a rare moment, so if you're looking to upgrade your watch collection, we recommend Mido watches under $1,000. And, if your budget is lower, check out our best men's watches under $500.
Editors' Recommendations