As the Summer weather starts to cool off and the Fall rolls in with its holidays and returns to school, it is time to give your closet a refresh. While the warm weather has its list of fabrics perfect for the sun and vacations, the colder months of the year have their own special fabrics that will help keep you warm and dry. From alpaca and wool to flannel and tweed, here are the best fabrics for you to pick up for the season.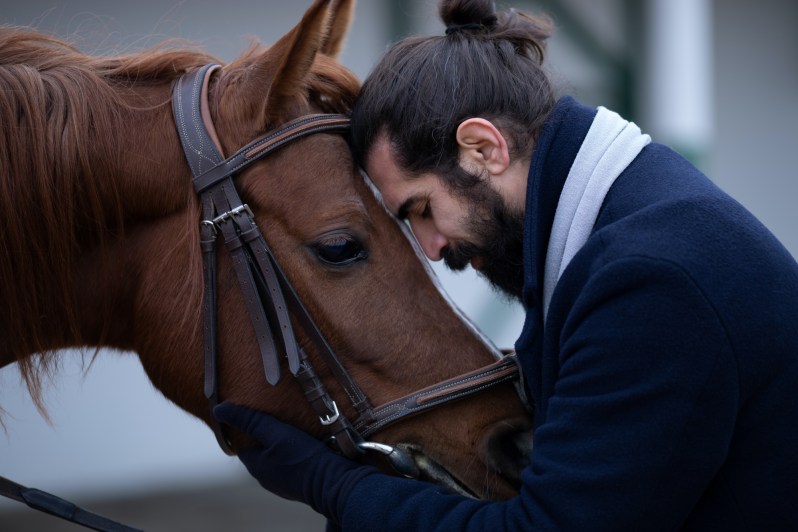 Wool
There are few fabrics you will find more of in men's clothing than wool. Alongside cotton (which comes from a cotton plant), wool is a natural fiber that is about as versatile as it comes. You will find it in your suits in all kinds of weights for summer and winter. However, in the cooler months, you will be able to use wool in your overcoats and sweaters.
More specifically, merino wool is going to be your best friend when it comes to keeping you warm and dry. Merino wool features coiled threads that trap water, allowing the fabric to absorb up to thirty percent of its weight without ever feeling wet. That will come in handy if you are in the snow or caught in a Fall thunderstorm.
Flannel
You may be thinking this is a fabric made simply for the lumberjack of the Pacific Northwest, or that it's exclusively for the guy running a coffee shop/diner in Stars Hollow (token Gilmore Girls reference), but flannel is a favorite among men everywhere. It is not only warm and cozy, but it is also manly and stylish. You can wear it as a button-up shirt with jeans and boots like the lumberjack, or open like a shirt jacket like Luke.
Flannel is more than simply an attractive manly fabric; it keeps you incredibly warm thanks to its loose weave. Air is a great insulator; a loose weave creates air pockets, and that allows for a thin layer of air to insulate your body and keep you incredibly warm, whether you are chopping down trees or serving sarcastic advice to Lorelai Gilmore.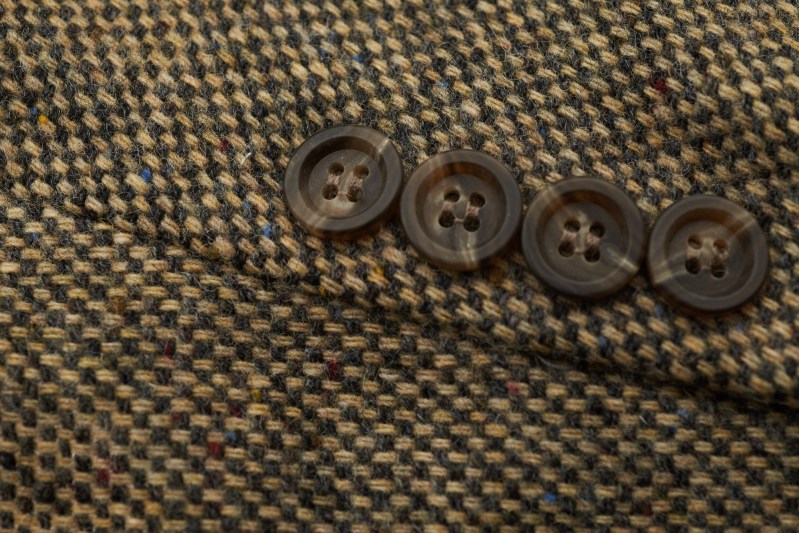 Tweed
Don't worry; you won't look like a college professor…unless you want to. Tweed is one of the most classic fabrics for men, especially as we get older, because of the stylish look it can lend the wearer. It brings a level of class and elegance that harkens back to yesteryear. It is almost exclusively related to the British Isles, so it can give you an unmistakable British look, and one thing the British do is dress well.
Whether you decide to wear a full tweed suit or simply the sport coat, this fabric is perfect for the winter months because its dense weave makes it durable and resistant to damage. What makes tweed a timeless classic of men's fashion is that it is soft and flexible but also will last you decades if you care for it properly.
Shearling
Speaking of classic looks that have stood the test of time, there has never been a time in human history when we didn't wear the fur of animals to keep warm. While in the old days, it was a symbol of status and wealth, now it is one of the best ways to stay warm no matter where you live. The most common place you will find shearling is on the inner lining of your coat, with an out-turned collar for a bit of flair.
Shearling is characterized by the suede on one side and the fur on the other. It typically comes from a newly sheared sheep and is softer to the touch and airier than its synthetic counterpart. Like all seasons, if you stay to the natural fibers and avoid the synthetic, you will have a higher quality and a much more seasonally effective product.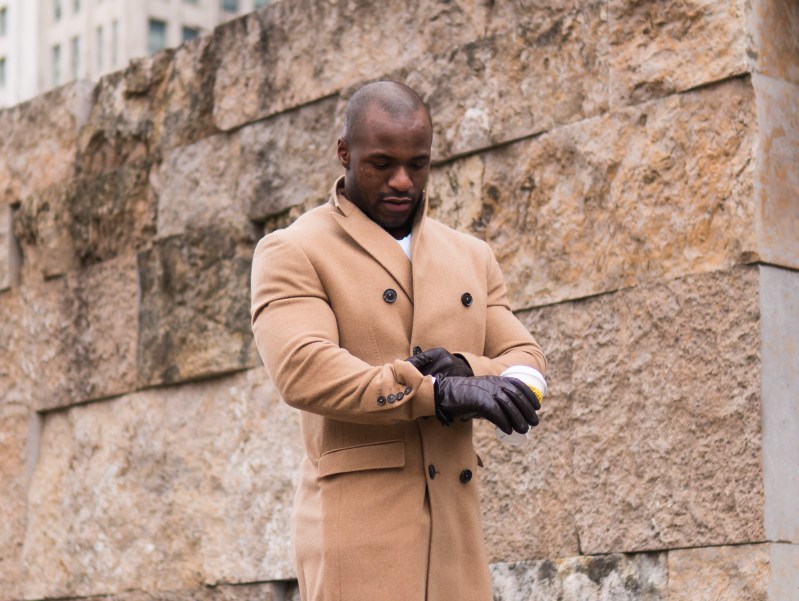 Cashmere
"Of course, it's cashmere!" No way you can ever wear cashmere without quoting George Costanza (if you're not familiar with the Seinfeld reference, then you may have other homework while shut inside over the winter). There aren't many fabrics you will pick up that will look or feel better than this fabric. Whether you elect to choose a sweater, a cardigan, a suit, or an overcoat, cashmere is the pinnacle of luxury in menswear.
Technically, this is a kind of wool, so wool shows up twice on the list (sue us, we said it was one of the most prominent). What makes this version of wool different is its feel. While it has the same light and airy qualities as the merino wool we mentioned before, it is much finer and feels soft and smooth to the touch. The only fabric that feels softer is silk, but that won't keep you nearly as warm.
Alpaca
Before we go, we have to mention one other type of wool fabric, alpaca. There are dozens of uses for this fabric, including sweaters, coats, socks, shirts, mittens, and hats. But for your purposes this year, definitely pick up an alpaca sweater, as its heat-retaining properties are among the best in menswear.
87% of the world's alpaca population is in Peru, and 90% of the alpaca wool comes from the area, so you do that region a great favor when you invest in one of the softest and warmest sweaters on the market. You can choose from Huacaya (which is spongy and naturally crimped) and Suri (which is lighter and best for weaving).
It doesn't matter if you are living in the sunny weather of Florida, the snow-ridden months of the Midwest, or the rainy short days of the Pacific Northwest; there are always days that you need a little extra protection from the colder weather. These fabrics are perfect for those days, and investing in any of them will keep you warm and dry until the Spring returns.
Editors' Recommendations