Although they have been in existence for more than 80 years, aloha shirts — aka Hawaiian shirts — have had a bit of a bad fashion rap when worn outside of their Pacific Island birthplace and homeland. Usually bold and abloom with prints to reflect the vegetation of their native Polynesia, these tropical tops often have been associated with clueless, badly dressed tourist types; obnoxiously loud frat boys and/or surfers; and, unfortunately, one of the world's most infamous celebrity mug shots. But, when designed and worn right, they can add a bit of effortless summer élan to the outfit of even the most dyed-in-the-wool urban gentleman.
Here are some of our current favorite Hawaiian shirts worth considering to Waikiki up your wardrobe a bit in 2018 – even if you reside in Wisconsin or Walla Walla…
Reyn Spooner Kaha Lau – $68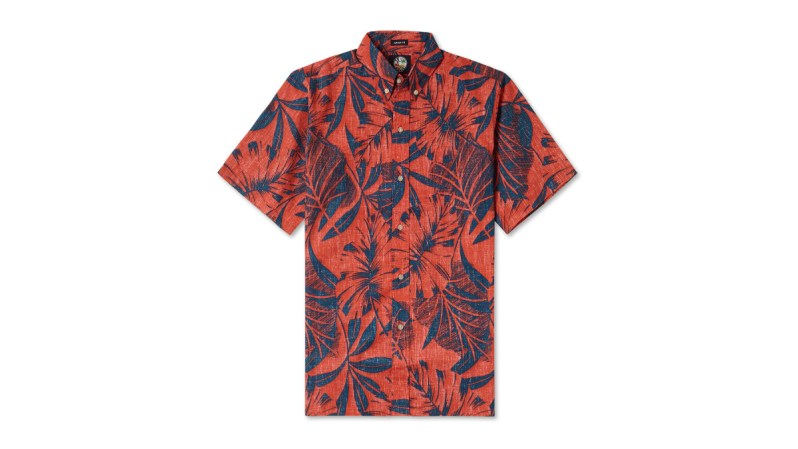 Reyn Spooner has a lot of fantastic graphic short and long-sleeved shirts, but we found these to be some of our favorites. They're classic without being too obvious, making for a playful yet stylish warm weather garment. Plus the cotton/polyester blend used in the fabric makes these shirts wrinkle free and super comfortable.
Penfield Mahoney – $80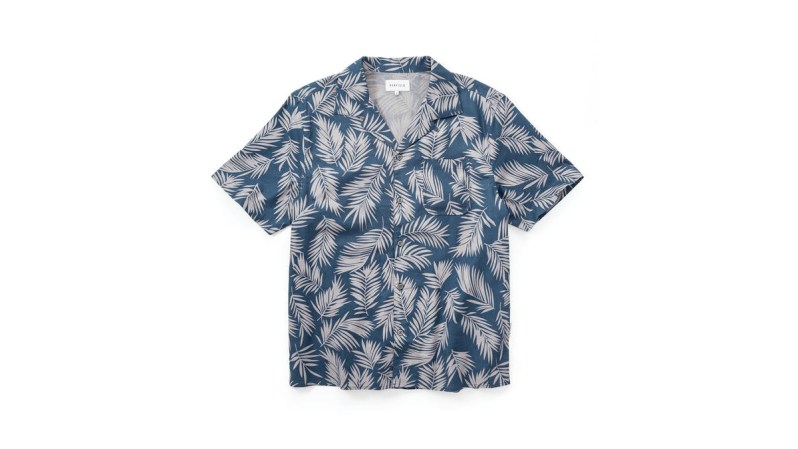 Made from 100-percent cotton, this button down from New England-based Penfield is a cozy option tailor-made for the beach. The palm leaf print is fun, but the muted color palette saves it from being too outlandish. Perfect it with a pair of cuffed khaki shorts for a backyard barbecue or navy trunks for a day at the beach.
Faherty SS Coast Shirt – $148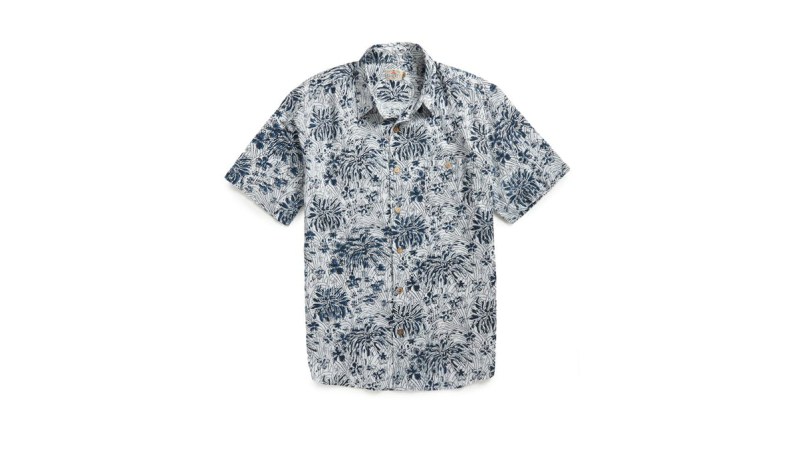 If you like Hawaiian print but aren't crazy about bold colors, this shirt from Faherty Brand could be the top for you. Simple blue flowers blossom along the chest and arms of this 100-percent cotton button down, making it a great match for the easy, breezy fella.
Tommy Bahama Camp Collada – $125
Not all Hawaiian shirts have to be decked out in florals! Take this fantastic top from Tommy Bahama for example. A simple pineapple design offsets the warm white and blues of this shirt, creating an understated tropical vibe. Not to mention that it's built with 100-percent silk, making for a smooth, luxurious feel.
Globe Graves Short Sleeve – $70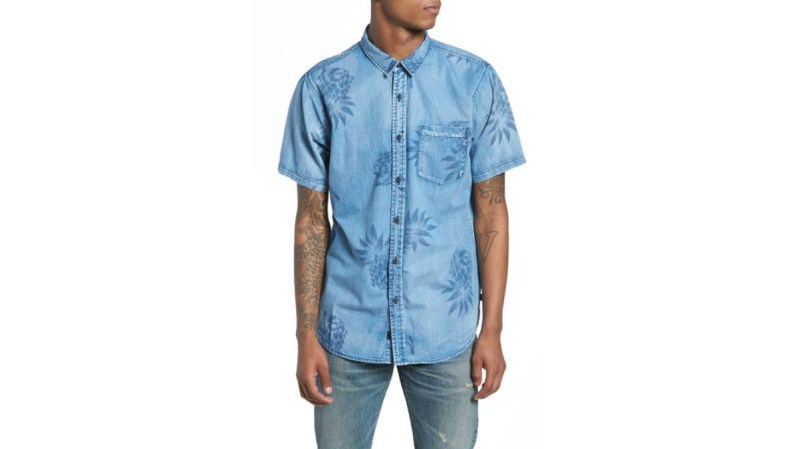 For something more modern, consider this denim top from Globe Graves. It's definitely beachy, but contemporary, which means it could transition easily between a number of different settings. Wear this bad boy out to drinks with your buddies or throw it over a tank for a pool party. Either way, you'll look cool and fashion-forward.
Aloha Sunday – $80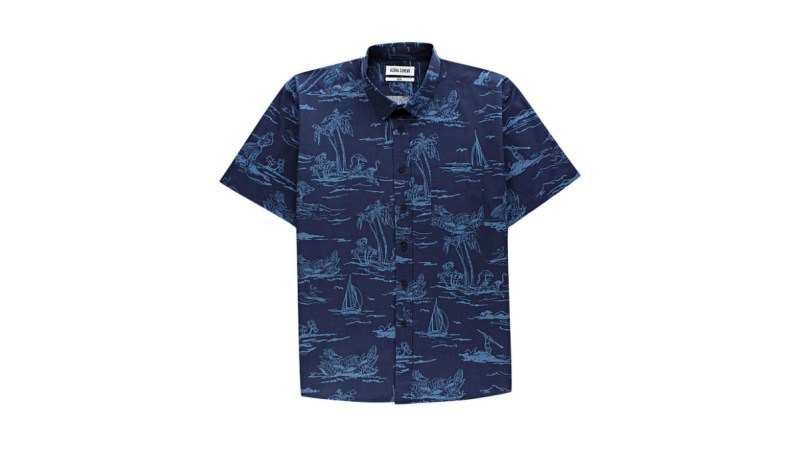 The Palm Beach shirt from Aloha Sunday is a great pick for the guy who prefers a slimmer fit. The soothing indigo color makes for an excellent match with dark denim pants, sleek chinos or even a slightly dressed up bathing suit.
Reyn Spooner Lahaina Sailor – $103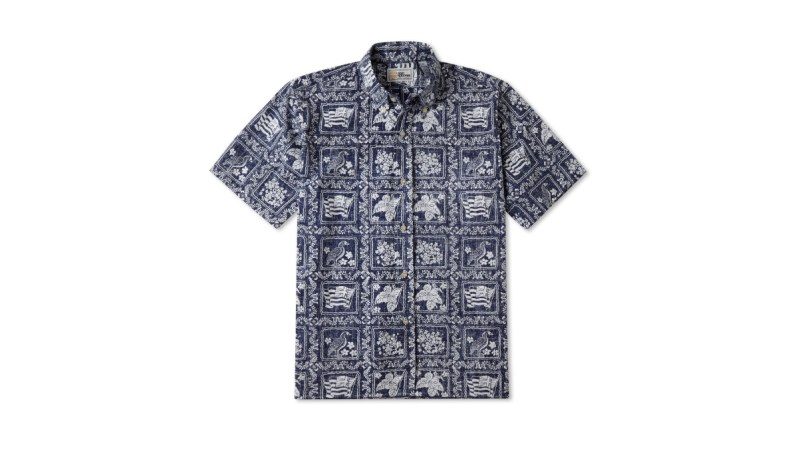 We couldn't get away with a Hawaiian shirt round-up without at least one other option from Reyn Spooner. We love the Lahaina sailor shirt for it's detailed pattern and soothing navy blue color.
Polo Ralph Lauren – $100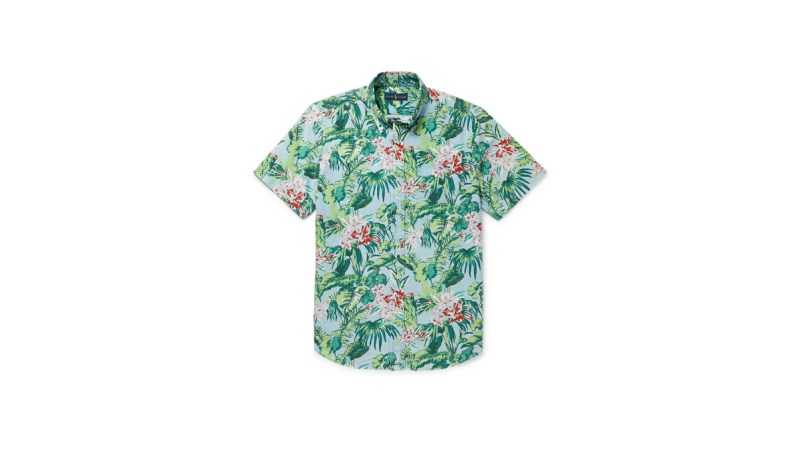 And finally, check out this festive shirt from Polo Ralph Lauren. Done up in bright greens and reds, this top is sure to turn heads at your first outdoor brunch. Given the tailored Oxford silhouette, this 100-percent cotton button-down would look as great with a pair of faded jeans as it would with boarding shorts or even a cheeky speedo.
And now that you're dressed for island success, you can start planning your Maui itinerary.
Article originally published by Christopher Blomquist on June 13, 2017. Last updated by Cody Gohl on March 26, 2018.
Editors' Recommendations