Even by Hawaiian standards, Maui is downright stunning.
The state's second largest island provides copious opportunities for adventure travelers looking to check off dozens of to-do's from their lifelong bucket list. Here are just a few of our favorite, off-the-beaten-path, best of Maui experiences:
Play
The Road to Hana is one of the most scenic drives in the United States. It's long, winding, impossibly beautiful and, particularly in high season, overrun with rental Jeeps as tourists jockey for position to snap photos of the countless waterfalls along the way. For a real adventure, the South Road to Hana (or "backside" as it's often called) is far less traveled, potentially treacherous, classified as "unauthorized" by rental car companies, and way more fun. Just steel your nerves, don't forget to bring your camera and be sure to rent a reliable 4×4 vehicle.
The best time to see Maui is at daybreak and day's end, and the absolute best way to see the island is from the water. Trilogy offers sunrise cruises from Lahaina Harbor that pack many of Hawaii's best experiences into a single day, including the chance to SNUBA. But the big get for travelers is taking an exclusive swim and snorkel in Hulopo'e Marine Preserve — often voted one of the most beautiful beaches in Lanai.
Related: Micro Guide: Hawaii
Eat & Drink
Widely recognized as Hawaii's best restaurant, Mama's Fish House is perhaps Maui's worst kept secret. The simple, tastefully appointed interior recalls luxury Polynesian-style resorts from the Golden Era of Hawaiian travel. The iconic, family-owned restaurant has been serving simple, locally-sourced seafood dishes for more than 40 years. The focus is on gourmet Hawaiian cuisine with modern American influences. Think: mahi-mahi stuffed with crab and lobster and baked in a macadamia nut crust.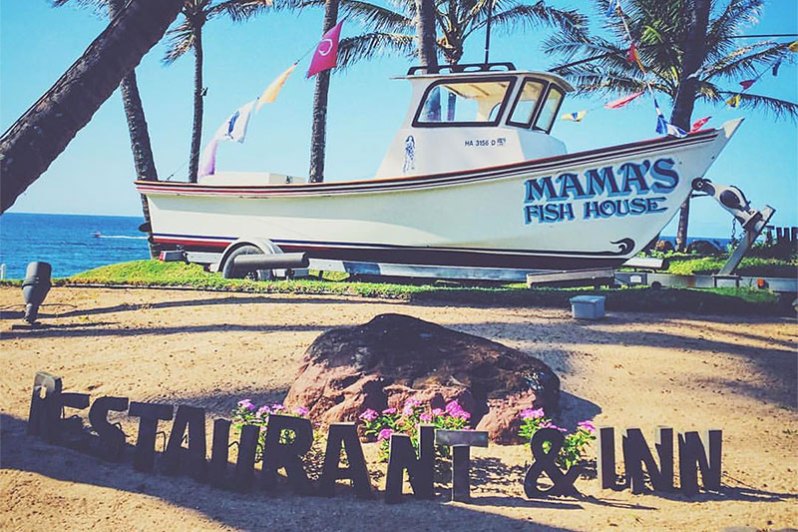 For dessert, shaved ice is as close as food gets to religion in Hawaii and there's no shortage of the cold stuff on Maui. With the tagline "all shave ice is not created equal," Ululani's clearly takes the treat seriously. They offer super fine ice, generous cones, and arguably more flavors than any other joint on the island. Be sure to check out the Tiger's Blood and Li Hing Mui (salted plum) varieties.
Stay
Eschew the cookie cutter resort experience in favor of more traditional digs at western Maui's Napili Kai Beach Resort. Don't let the word "resort" fool you. There are no garish, over-the-top theme restaurants or multi-pool, family-friendly fun complexes here. This is just a classic, full-featured hotel with a lot of old-school Hawaiian charm. The hotel is situated in Napili Bay amid some of the island's calmest waters with perfect opportunities for swimming, snorkeling, and stand-up paddle boarding lessons.
For a unique — and decidedly more rustic — experience, check out the wilderness camping at Haleakalā National Park. The two primitive campsites there provide the best opportunities for rugged, backwoods camping on the island. While these sites provide few facilities or amenities of any kind, overnighting travelers can be among the first to catch the epic sunrise at the Haleakalā summit.
(Photo via Flickr)
Editors' Recommendations