The unique beauty of Sedona, Arizona, confronts you unexpectedly. With a gentle bend of Highway 89A, the sere lowlands drop away and a craggy turret of red sandstone rises out of the horizon as if by magic. These iconic red rocks, formed by a layer of luminous sandstone that can't be found anywhere else in the world, have made Sedona a magnet for seekers of every stripe.
Originally home to the cliff-dwelling, artistically inclined Sinagua people, whose settlement Montezuma Castle was the first site to be designated as a National Monument, Sedona was populated in the early 20th century by homesteaders, farmers, and winemakers. From the 1930s until the '60s, it served as the backdrop for classic Hollywood westerns. In the mid-1980s, thanks to an event called the Harmonic Convergence, a few thousand seekers stood in front of the iconic Bell Roc, waiting for a U.F.O. to pop out of it like a dancer out of a bachelor party cake.
All this history is very much a part of Sedona's present, together with a fresh crop of adventure seekers for whom good food and hard play are sincere spiritual pursuits.
Sleep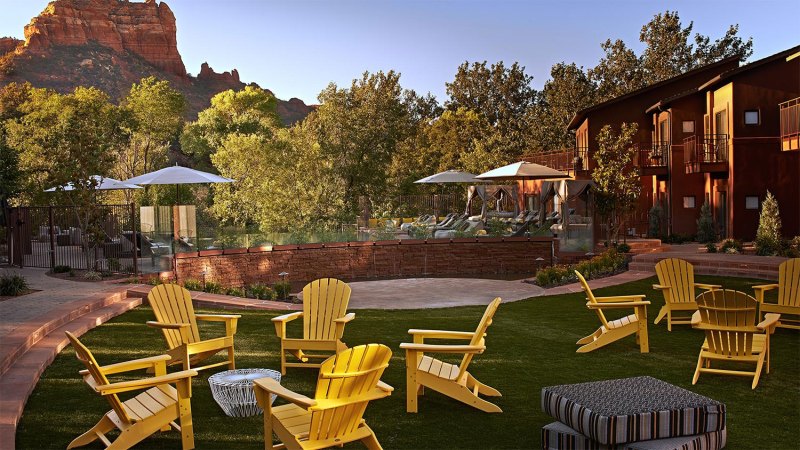 Accommodations abound in Sedona. The main drag consists mainly of charming dive motels, while the bigger resorts are secluded on the fringes of town. You can find the best of both worlds at Amara Resort. Accessible via a side alley off the main road, the resort lies at the feet of one of the skyline's most sublime rock formations. Despite being steps away from the clamor of the city, all you can hear in the Amara courtyard is the rush of wind and the cries of a circling hawk. Rise early for small-batch coffee in the airy lobby, snag one of the mountain bikes supplied by the resort, and head out for a morning spin on the trails. By the time midday hits, you'll be ready for a long, lazy drift in the saltwater pool. If you get a second wind, take your yoga mat out on your patio (nearly every room has one) for a meditative sunset session or head across the entry circle for a Rain Dance massage at the Amara Spa. End your evening with a cocktail at one of the courtyard fire pits.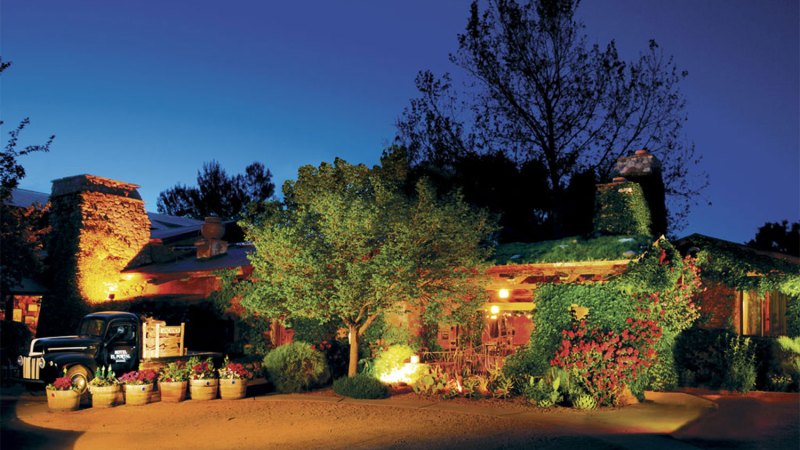 Cool and cozy, this ivy-draped hacienda brings together the aesthetic of an English garden to the high desert. With just 12 guest rooms crafted from recycled wood, river flagstone, and hand-set tile accented by stained glass and open-raftered ceilings, you'll feel like you have this wonderful hideaway all to yourself. The hardest part will be selecting whether you want a steam shower or a clawfoot tub, a private garden or a sitting terrace. And we would be remiss if we didn't add that the El Portal room service breakfast is something to behold. (Trust us when we say that coffee and lemon buttermilk pancakes in front of a roaring fireplace are the best way to take the chill off a high desert morning.) Special touches like in-room bottled water, hand-pressed tortillas, and a very pet-friendly policy make El Portal a supremely special place to stay.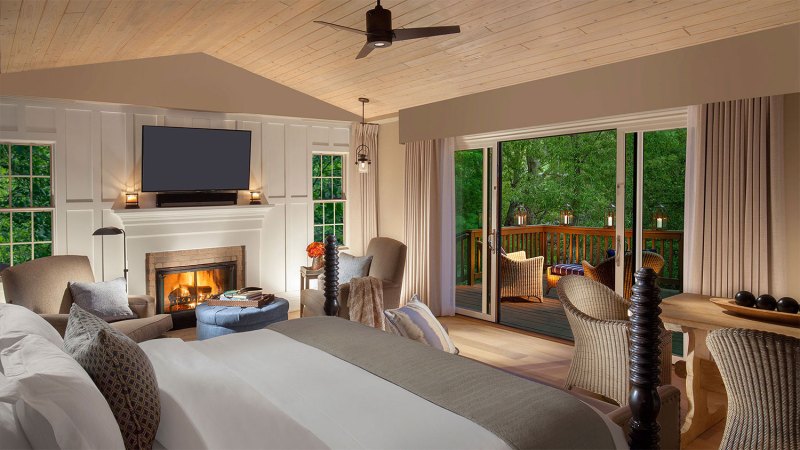 Sedona is silly with spiritual retreat centers, offering enlightenment seekers a single bed, a spartan room, and ample opportunities for silent contemplation. We thought about including one of those in our list. Then, we thought better of it and instead went with a recommendation for L'Auberge Sedona. Choose between a suite in the main lodge or one of several secluded cottages. (We're partial to the Creekside cottage with its outdoor cedar shower and wood-burning fireplace.) If it's silence you're looking for, the muted splendor of this cliffside resort will certain render you speechless. You'll find ample opportunity for meditation while soaking in the jetted tub that faces sunset over the red rocks. And there's no better way to cleanse your consciousness than with the soothing sounds of nearby Oak Creek as you sip fresh grapefruit juice on your private deck. Who says enlightenment can't be luxurious?
Shop
Tlaquepaque Arts and Crafts Village should be your first and last stop for authentic Sedona keepsakes. Built to mirror a Mexican pueblo, this 1970s landmark is home to more than 50 galleries, workshops, and boutiques. Find pottery, blown glass, textiles, jewelry, handmade clothing, and toys, as well as paintings, sculptures, and other works of fine art. The cobblestone patio frequently plays host to local and cultural events like the Cinco de Mayo chili cook-off or the Day of the Dead mural project.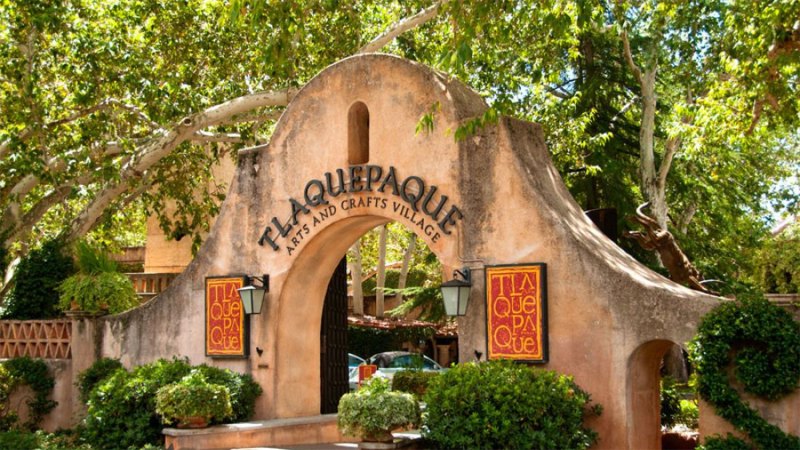 Clearcreek Trading Company is one of those places that defies mere description — you just have to visit. At the tail end of Highway 89A, you'll see what looks like a homestead out of the show Bonanza. (Look for the rusted buckboard wagon and the tree full of faded prayer flags.) It's the kind of place where you'll find a hand-beaded brain-tanned elk hide shirt for $6,500 next to a $10 ball cap with a dreamcatcher applique. Bolo ties, tomahawks, bundles of horsehair, wearable taxidermy … this place has everything.
New Age healers abound in Sedona, each touting their special schtick. For our money, the best energy treatment can be found at Gateway Cottage and Wellness, just steps away from the Kimpton Amara. Run by a beautiful blue-eyed woman named BakeR (the spelling is its own story), the environment here is wonderfully tranquil, friendly, and refreshing. While there's plenty of crystals, minerals, and shamanic tools available to please the woo-woo types, skeptics will benefit just as much from BakeR's grounded manner and no-nonsense expertise.
Highway 89A serves as Sedona's main street, and it's here that you'll find all the kitschy fodder you need to indulge your sense of irony. Pick up a few red rock carvings, a handful of healing minerals, or a sweet Western shirt. Don't forget to have your aura photo taken.
Eat and Drink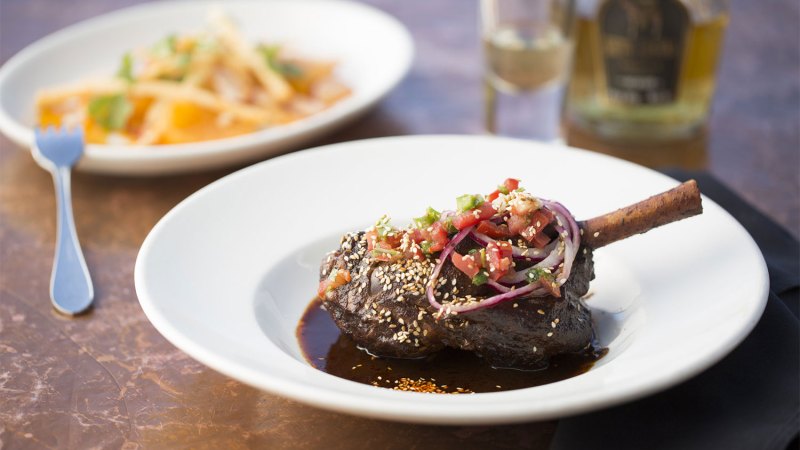 Elote Cafe is the first name on any Sedona connoisseur's lips, and for good reason. For the past 20 years, chef Jeff Smedstad has set the standard for fine Southwestern cuisine with dishes that put native ingredients on the culinary map. Standouts include the huitlacoche quesadilla made with Oaxacan cheese and a curious mushroom that only grows on the inside of a corn husk; pepita-crusted goat cheese balls drizzled with arbol honey; and smoked pork cheeks with buttermilk corn cakes and cascabel chile sauce. This is the kind of fine dining that makes you lick your fingers surreptitiously. Finish off with a flight of extra añejo tequila as you watch the sun settle into the valley.

Mariposa is making a big name for itself, and not just for the pinch-me-I'm-dreaming cliffside view it offers. The food at this Latin fusion, fine dining establishment is such stuff as desert dreams are made of. We especially love its handcrafted libations — the pisco sour is not to be missed. (The wine list is no slouch, either; look for an Apaltagua pinot noir as dry as the desert air.) The restaurant is broken up into a series of smaller rooms, each with its own vibe, but the real star of the show is the outdoor patio. We recommend posting up here to work your way through Mariposa's cocktail list and a plate of fried avocado nuggets while watching the dramatic shadow play against the towers of red rock.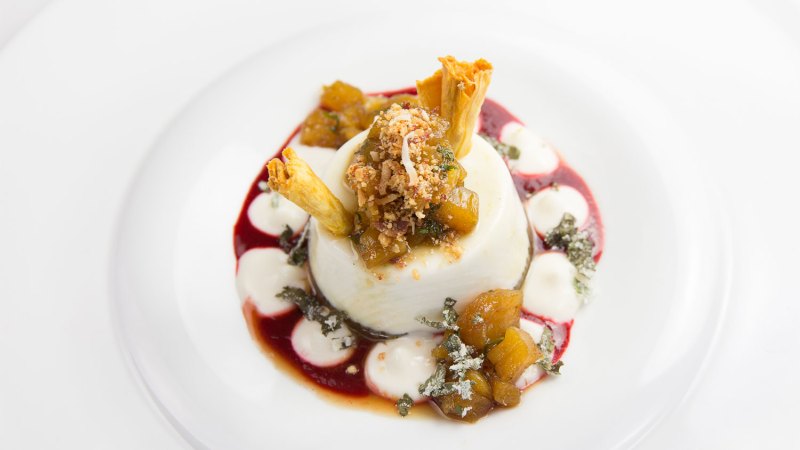 For a different flavor of natural backdrop, make your reservation for a waterside table at L'Auberge Sedona's Cress at Oak Creek. A small collection of tables clustered amid a grove of low-growing trees is the setting for a prix fixe menu that shifts with the seasons. You can expect dishes to be finished with locally foraged flavors, such as mesquite, rosemary, and the eponymous watercress. During our visit, we enjoyed bison tartare with pickled cactus buds, a fall salad with local goat cheese and sumac, and filet mignon with native tepary beans. It was as exquisite as it sounds.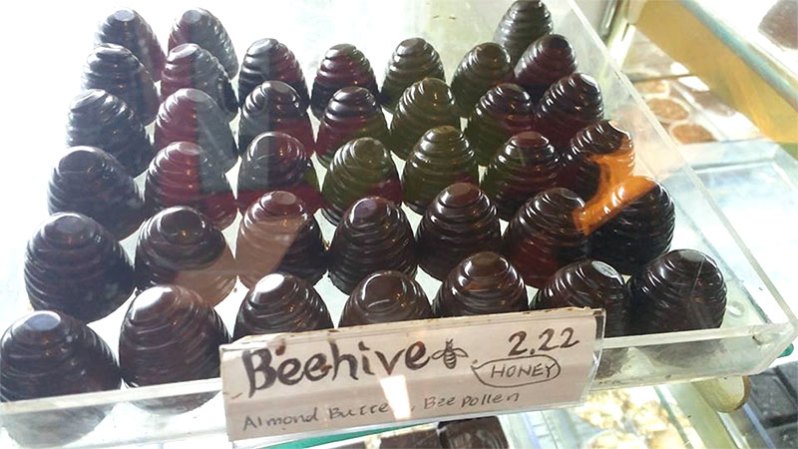 ChocolaTree Organic Oasis is … well, the name pretty much says it all. More than just a place to get a healthy, mostly raw meal, this cafe/sundry shop is (in the owners' words) a "sanctuary where each being can nurture their authenticity." We won't even try to sum up their ethos — it goes too deep. Point is, when your system is humming with vortex energy, ChocolaTree's homemade, high-vibration foods are just what you need to sustain your natural high. Nourishing dishes like the avocado herb sandwich in live onion flatbread or the blue corn "Sedon'ut" are ideal for a pre-hike meal, while the fresh juice laced with ayurvedic tonic are just what you need after a soul-cleansing bout of energy healing. Stock up on herbs, tinctures, superfoods, and raw chocolates to keep your chakras aligned long after you depart the desert.

The Hudson Sedona, a new face on the scene, is distinguishing itself as a contender for the best cocktail spot in town. While its dinner menu is equally impressive, we think this restaurant is best for a nightcap. Imagine an Arizona Mule chased with a local microbrew on tap and — hell, why not? — a piece of deconstructed banana cream pie. With forks for everyone, obviously. I'm not going to eat this whole thing by myself.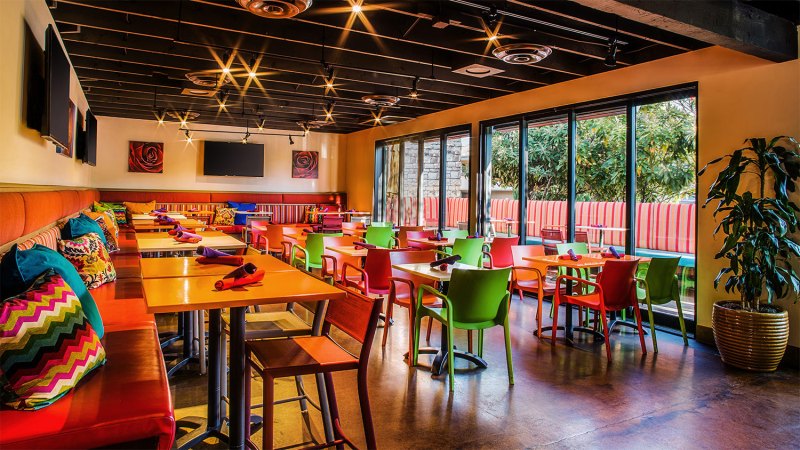 You're going to need a good hangover cure. This altitude, man. You could get fancy at any of the preceding suggestions, but 89Agave is our vote with breakfast served until noon daily and a menu that keeps it mercifully simple: omelets, huevos rancheros, and not much else. Everything comes with green chile potatoes and a great view. And they serve Bloody Marys.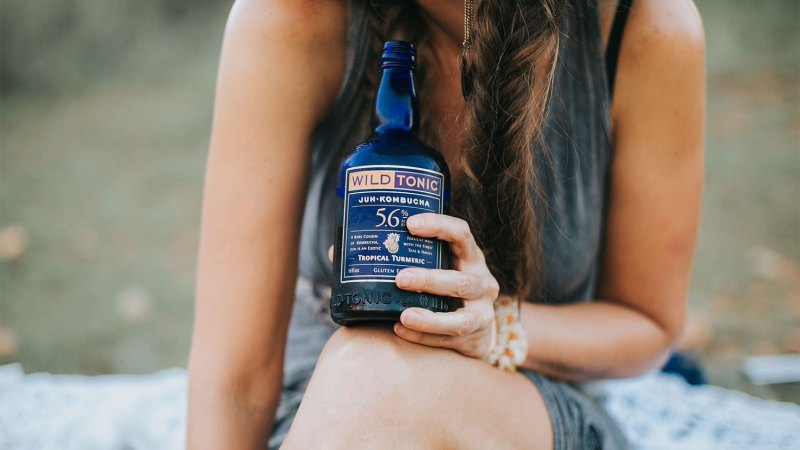 Wild Tonic kombucha is a locally brewed health libation currently sweeping the state. Made with raw honey, fruit and herb infusions, and fermented tea, it's an instant pick-me-up when the dryness, the heat, or the altitude get to you. We love the ginger cilantro flavor. You can find Wild Tonic for sale in finer hotels and cafes, as well as the local Whole Foods Market. Look for the cobalt-blue bottles.
Play
Sedona has over 100 hiking trails of various difficulty levels, all offering different breathtaking vantage points over the desert landscape. A don't-miss would be the Boynton Canyon Trail, a path through "box canyon" terrain leading up to the Kachina Woman spire, believed by some to be the original source of the area's vibrant energy. Soldier's Pass Trail is another favorite for taking hikers past the Seven Sacred Pools, a series of tiered waterfalls carved out of the ochre sandstone.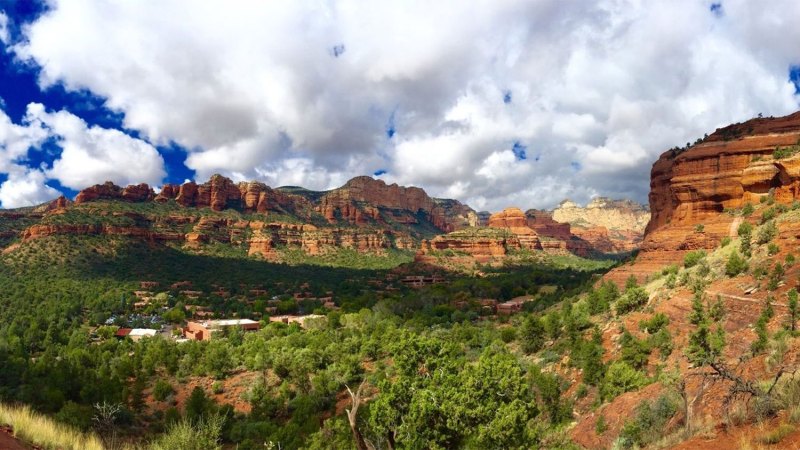 Pink Jeep Tours are an icon of Sedona, and for good reason. This outfit has been escorting nature worshipers around the Red Rocks Wilderness Area since the 1960s. Led by nationally certified wilderness guides, the company offers experiences that range from rugged (in the classic Jeep Wrangler) to relaxed (in a smooth Mercedes Benz Sprinter). There are lots of other backcountry tour operators, but Pink Jeep is the only one permitted by the U.S. Forest Service to take visitors down the renowned Broken Arrow trail. We also dig the brand's ethical standards; Pink Jeep works closely with the Bureau of Land Management, the Forest Service, and park rangers to maintain, rebuild, and re-vegetate the trails they use, earning them an environmental award from the state. One word of advice: A Pink Jeep Tour should always come before a night of partying, not after. Seriously, don't risk it.
Plan a day trip into the foothills to nearby Cottonwood, Arizona. This blink-and-you'll-miss-it village has a distinct Old West vibe that offers a pleasant contrast to the Sedona experience. Cottonwood's Jail Trail gives you a chance to hike within a rare riparian ecosystem (translation: a waterside environment in the middle of the desert) where you can look for endangered species such as the river otter and the southwestern bald eagle. Visit Tuzigoot, the remains of a Sinagua pueblo village that reveals what life was like in the year 1200. Turn your stroll through town into a wine tour by stopping into the numerous tasting rooms that feature vintages from the Verde Valley. Make sure to make a check out the Old Town Red Rooster Cafe, a local favorite for coffee, sandwiches, and snacks.
One of the chief charms of Sedona is its crystal-clear night sky. At 4,500 feet, it would be a shame to miss the pristine views of the cosmos, and you'll appreciate it in a whole new way if you look at it in the company of Dennis Young. With 40 years of galaxy gazing under his belt, his passion for astronomy is as infectious as his homemade telescopes are powerful. Seriously, you'll see sights normally reserved for NASA scientists: ripples on the surface of the moon, streaks of colorful nebulae so intense that you'll wonder if the elevation is getting to you. Young promises to take you on a walk through the cosmos, and we can say he definitely delivers.
Seasonal Tips
March to May is Sedona's busiest season, and for good reason. Spring is when the desert comes alive with wildflowers and the temperatures are ideal for all-day outdoor activities. Book your reservations way in advance if you plan to visit during this time.
Sedona is home to a number of annual festivals throughout the year, including the International Film Festival in February, The Festival of Native American Culture in June, and Jazz on the Rocks in October.
We recommend avoiding visits during late July and August; Arizona's monsoon season brings sweltering temperatures and frequent rainstorms.
Late September and October bring cooler temperatures and a number of wine festivals to the area, offering a perfect chance for leisurely drives around the Verde Valley.
Expect light snow in December and January.
Article originally published by Cator Sparks on January 24, 2013. Last updated by Chelsea Batten on February 20, 2018.
Editors' Recommendations