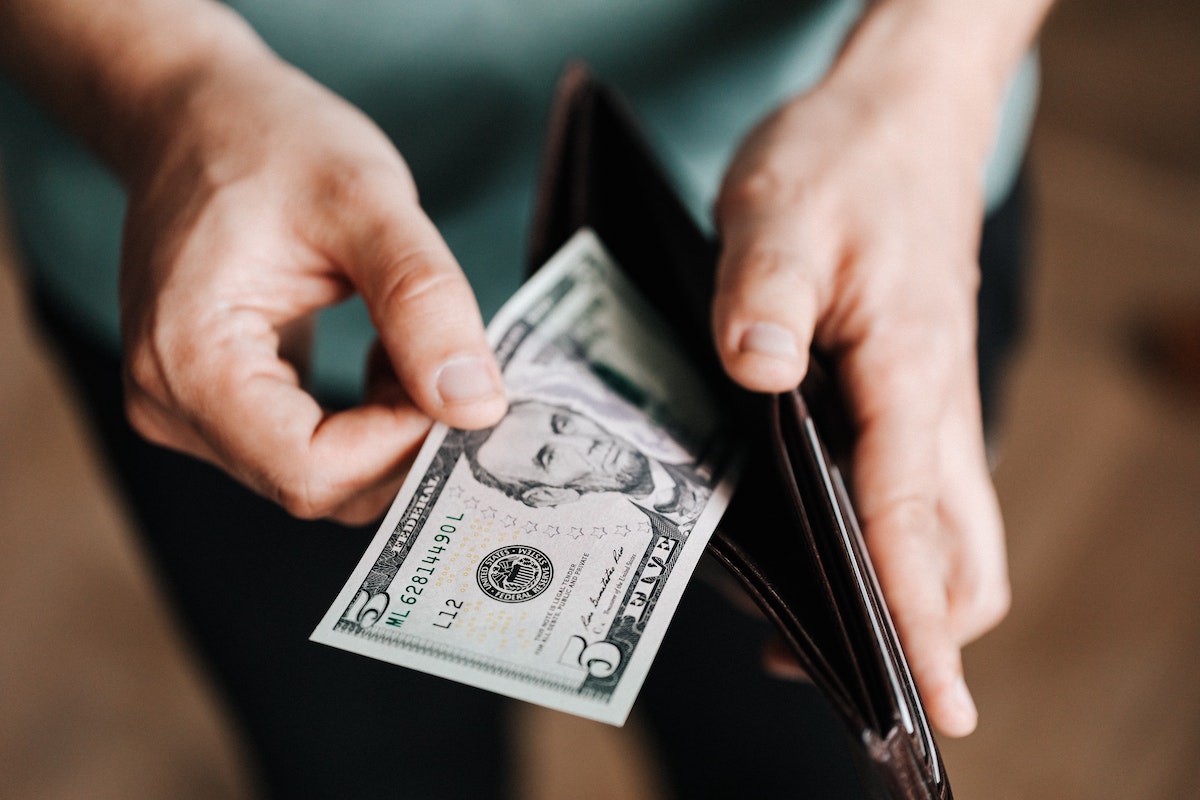 Similar to the briefcase, a the best wallets for men are more than a functional pieces to hold one's essentials. A wallet is also an accessory that allows every man to add their personal style to their everyday look. By choosing the right wallet, you will consistently appear as a well-organized man whether or not you have your life together. For one thing, you'll get a reassuring confidence boost when you pull it out from your pants, and you don't have stray dollars falling out.
When on the search for a new wallet, there are a few things every man should take into consideration. Whether you need a wallet that helps with organization, need it to be lightweight to slip into your pocket, or prefer something with RFID protection, there's a wallet brand out there to fit your lifestyle. We rounded up some of the best wallets for men on the market for every man out there.
A gentleman's guide to choosing the right wallet
As you'll see from the below recommendations, there are tons of options on the market, and you only need one wallet. Before pulling out your current wallet to splurge on a new one, consider these factors.
Size. What will you be using your wallet for? Everything? In that case, you may need something larger to hold credit cards, health insurance cards, vaccine verification, and money. Need a wallet for travel? One that holds a passport and the credit card you plan to use should do.
Thick? Thin? What kind of pants do you typically wear? If pockets are typically small and/or slim, you'll benefit from a thinner wallet. People with thicker pockets can carry thicker ones.
Weight. If you don't carry a ton of cash or cards, there's no need to feel weighed down by your wallet, unless you like the feeling. Opt for a lighter one.
Material. Leather is classic, but some prefer to skip the material for ethical or financial reasons. Fabric, faux leather, and even waterproof materials exist.
Technology. RFID-blocking technology blocks the electromagnetic signal on a card, protecting you from theft. It's not necessary but can give you peace of mind.
Related Guides
Best Overall: VaultSkin Manhattan Card Wallet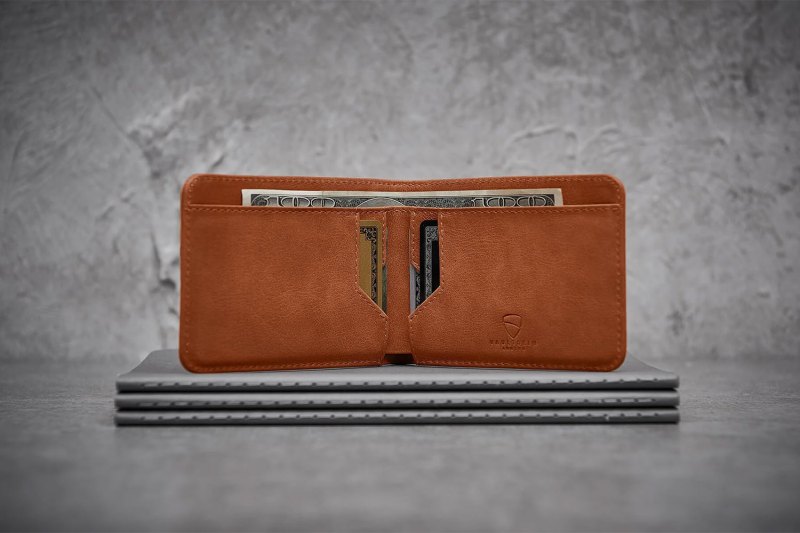 The Vaultskin wallet has the best of all worlds. It's slim and bi-fold for easy management, and it has RFID protection to offer high-level security to your personal items.
Best Slim: Bellroy Flip Case, Second Edition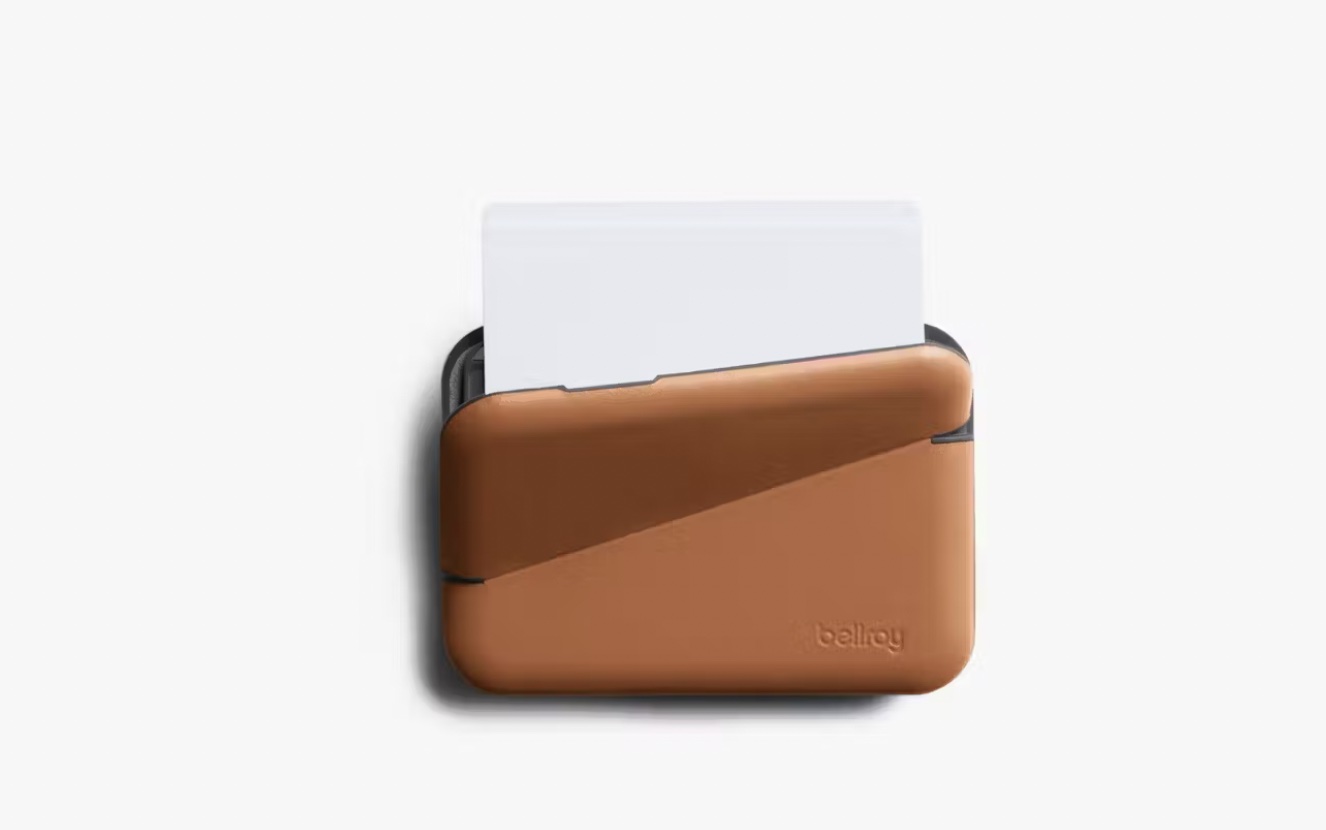 Prodect your wallet's contents with a hardshell case and RFID technology. The two storage sections can hold up to eight cards or six cards with folded bills should you like to be prepared to pay with paper or plastic. Despite the hardshell and ample space, it boasts a slim silhouette.
Best Bi-Fold Wallet: Acne Studios Bi-Fold Cardholder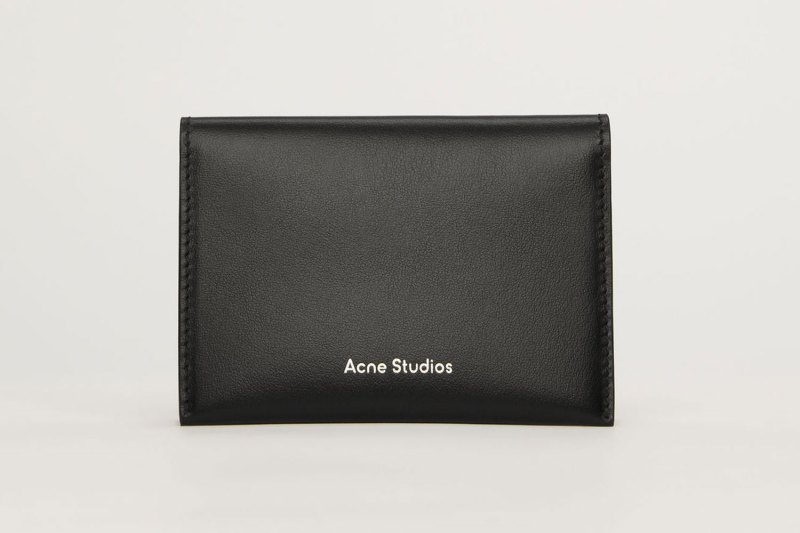 This bi-fold wallet provides multiple compartments for easy money management and organization to eliminate having a sloppy wallet.
Best RFID-Protected Wallet: Andar The Ambassador Wallet
If you're looking for the highest grade security for your personal items, look no further than this RFID wallet. Protecting you beyond hackers, The Ambassador is also water- and stain-resistant for those of us who tend to be a little clumsy.
Best Travel Wallet:
RFID Zip Close Travel Wallet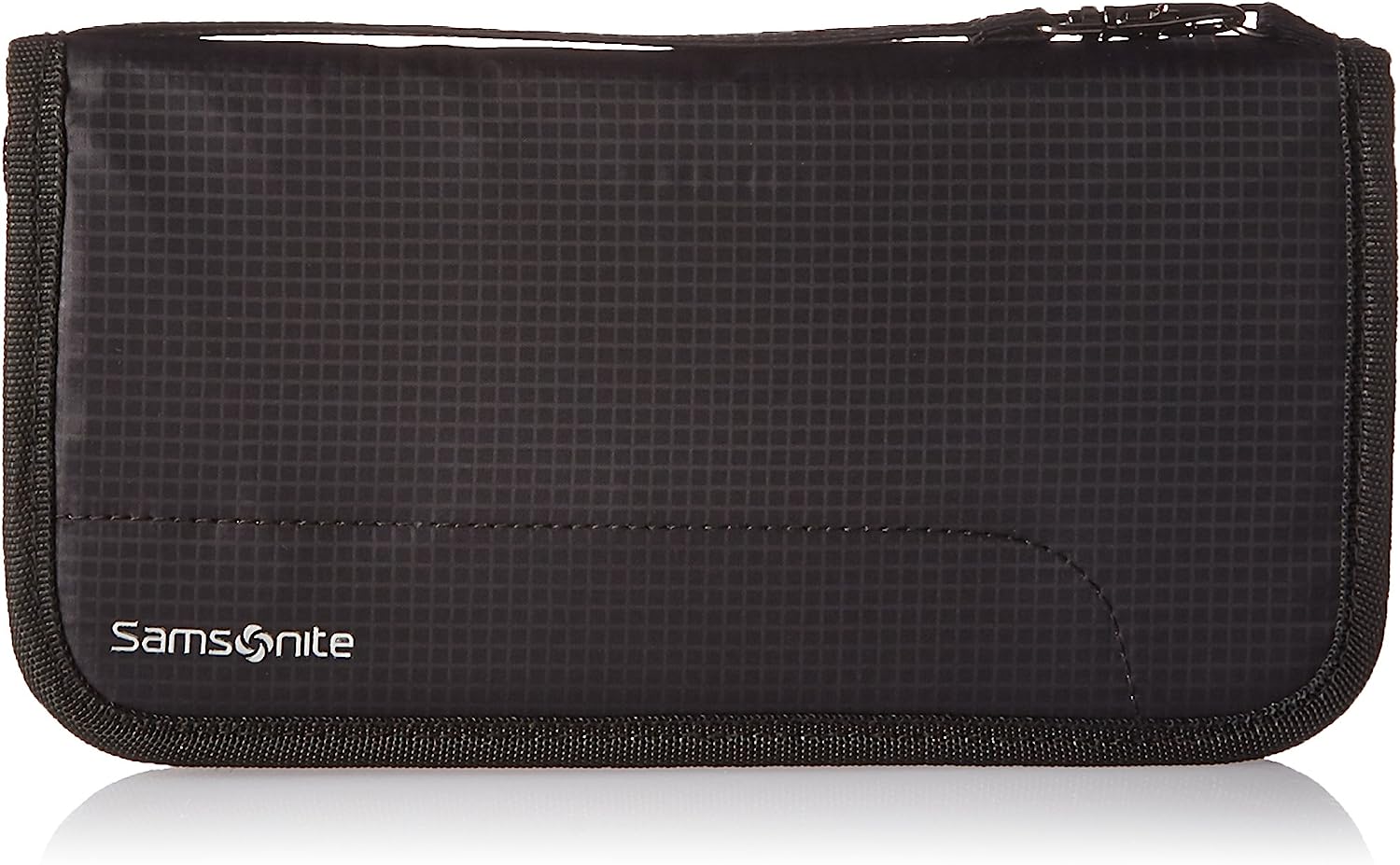 When looking for the best travel wallet, Samsonite is the go-to brand. Designed to hold your cards and bills alongside your passport, this wallet helps eliminate the additional passport holder for the guy who's always on the go. Bonus points for RFID technology.
Other Wallets We Love
Fjallraven Passport Wallet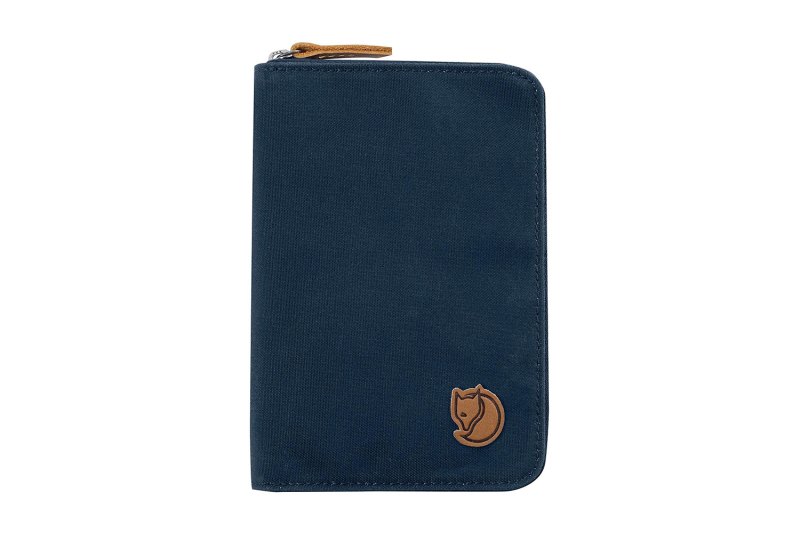 If you plan on traveling as much as possible, the Fjallraven is a must for those backpacking trips across Europe and beyond.
Longchamp VF Bi-Fold Wallet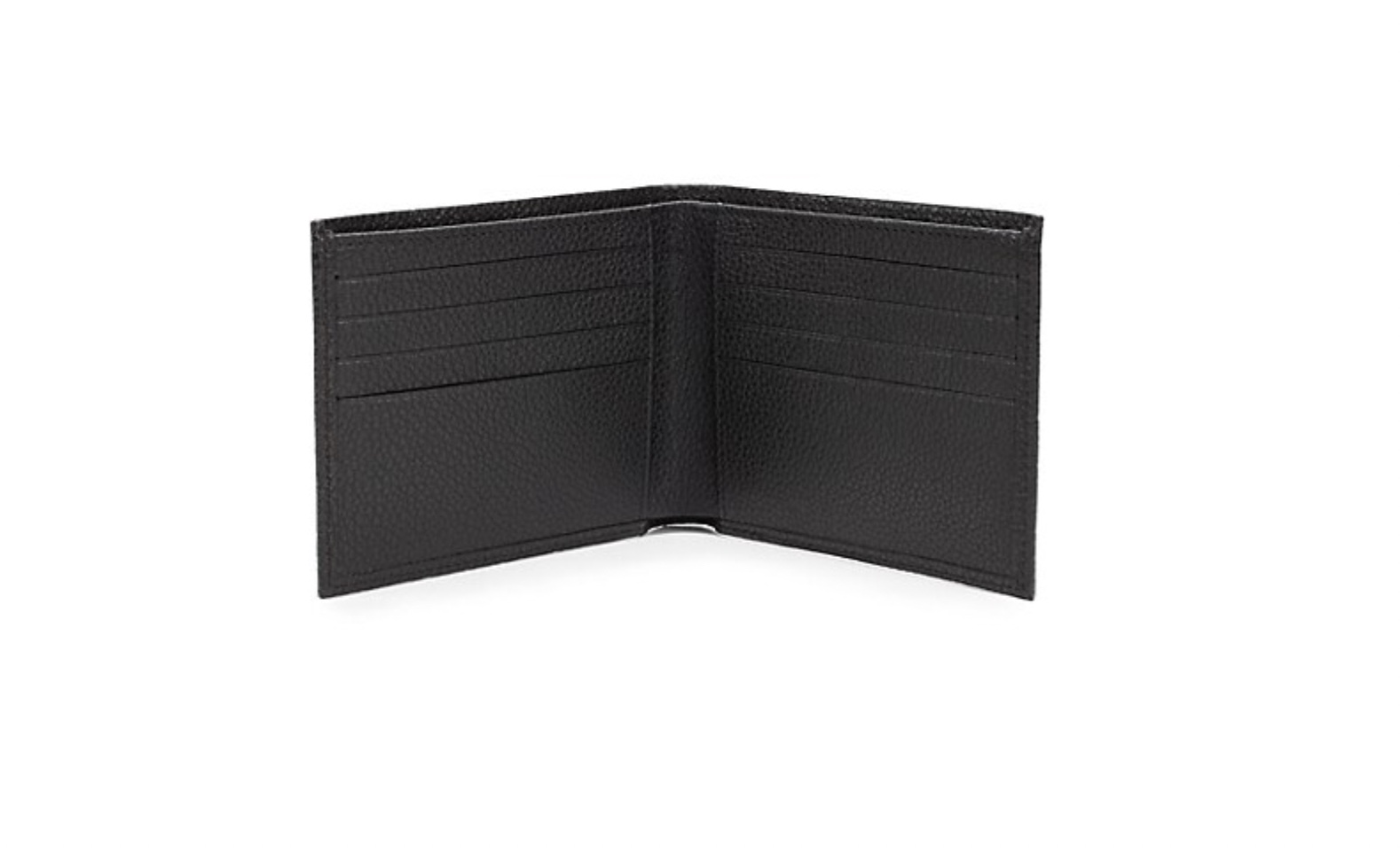 The luxury bag-and-wallet brand earns style points for a textured leather design. Eight cards fit inside, though the silhouette is slim.
Editors' Recommendations