There is no specific year or occasion to take stock of all things in your life, especially the items you carry and use every single day. On that note, if you think that your wallet needs a quick declutter, maybe it's time to invest in a more practical yet fashionable option this 2023: The money clip. Money clips are handy since you only need to bring the essentials, easing the burden off your shoulders (more like your pockets).
Money clips are a huge upgrade from fat wallets. With wallets, you can carry anything and everything. On the other hand, money clips force you to bring only what you need and eliminate those things that add extra baggage. Further, some models come with innovative security features to ward off cybercriminals, which can be a plus for tech-savvy, self-aware individuals. However, if you're an old-fashioned man who doesn't want to give up his wallet — by all means, you can keep and enjoy your wallet. And if you despise the idea of carrying a money clip, feel free to read our list of the best slim wallets. However, you should know that money clips have been around as long as paper money has.
If you think your wallet needs a "detox" or if you feel uncomfortable sitting down, we've rounded up the best money clips you can check out, with designs ranging from elegant to minimalist.
For the Man on the Move: Kiko Leather Magnetic Money Clip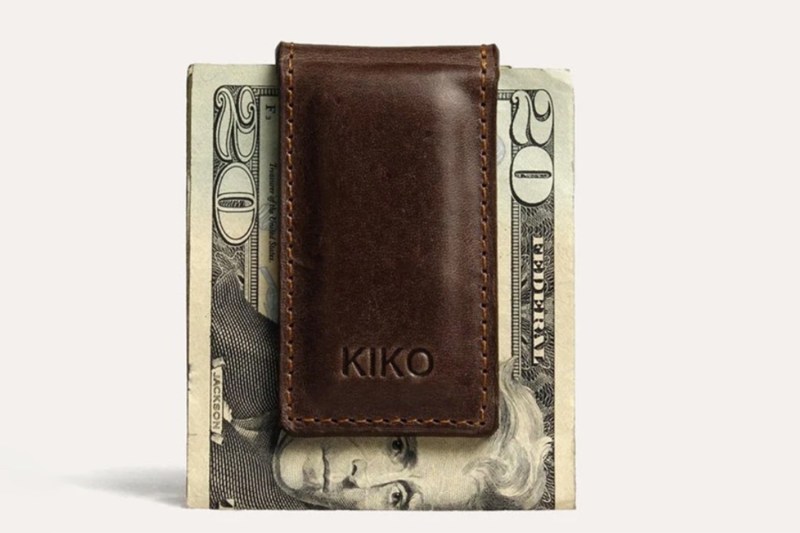 Don't waste any time getting a handle on the valuables you need close by on the daily. This magnetic money clip is simple to use and looks great any day of the week.
For the Classic Man: Shinola Money Clip Card Case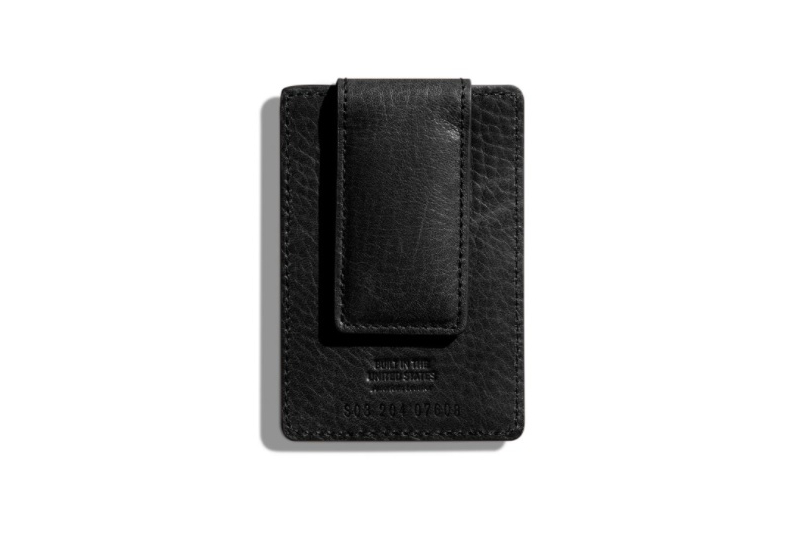 Get two for the price of one with this refined, timeless money clip and card case combination, all from the makers of your favorite watches and leather goods.
For the Man of Mystery:

M-Clip Carbon Fiber Money Clip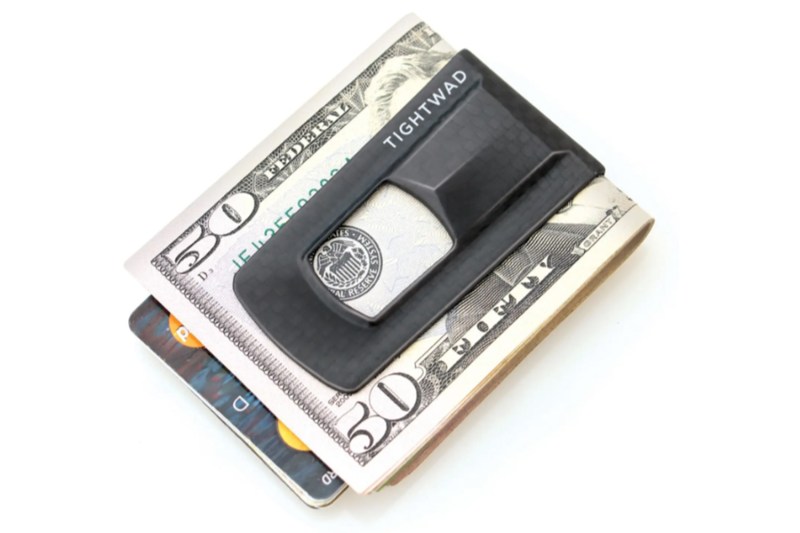 The man of means, and the man who fancies himself something of a James Bond type, can't afford to be slowed down, so this sleek and tactically minded money clip is just what the doctor ordered.
For the Jetsetter: Craighill Station Titanium Money Clip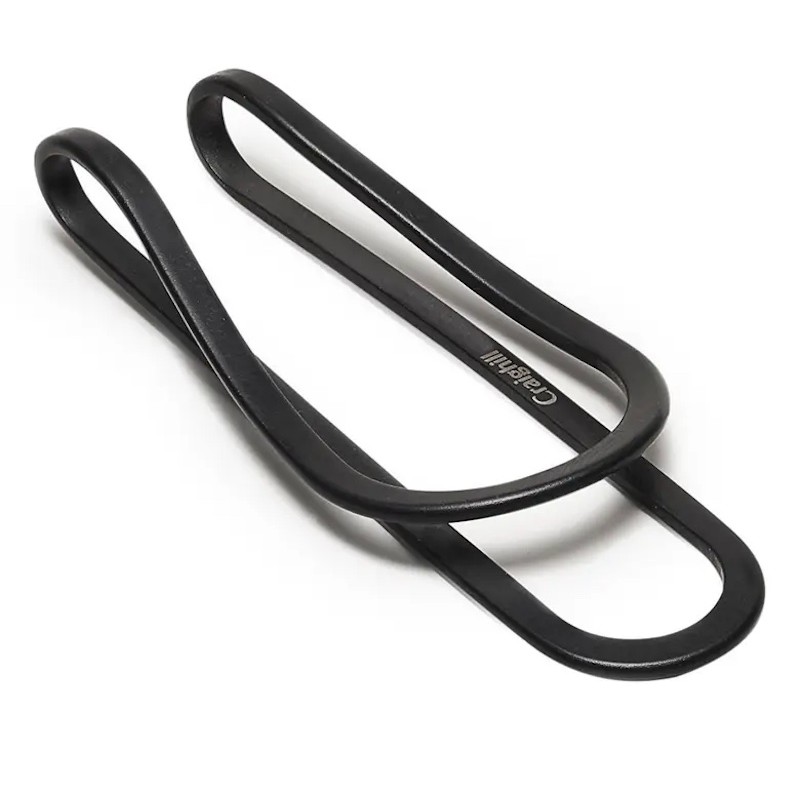 Travel made a comeback in 2022, and jetsetters promised to never take the ability to hit the road for granted again. This money clip, with its sleek design, is an ideal accessory for smooth style on the go in any time zone.
For the Leather Boot Collector: Frye Logan Money Clip Card Case
Who can ever get enough of rugged leather boots from a heritage brand like Frye? This rugged, durable card case is the ideal complement to a pair of sharp Frye boots, no questions asked.
For the Elegant Man: Curata Pen Multi-Function Knife and Square Money Clip 3-Piece Gift Set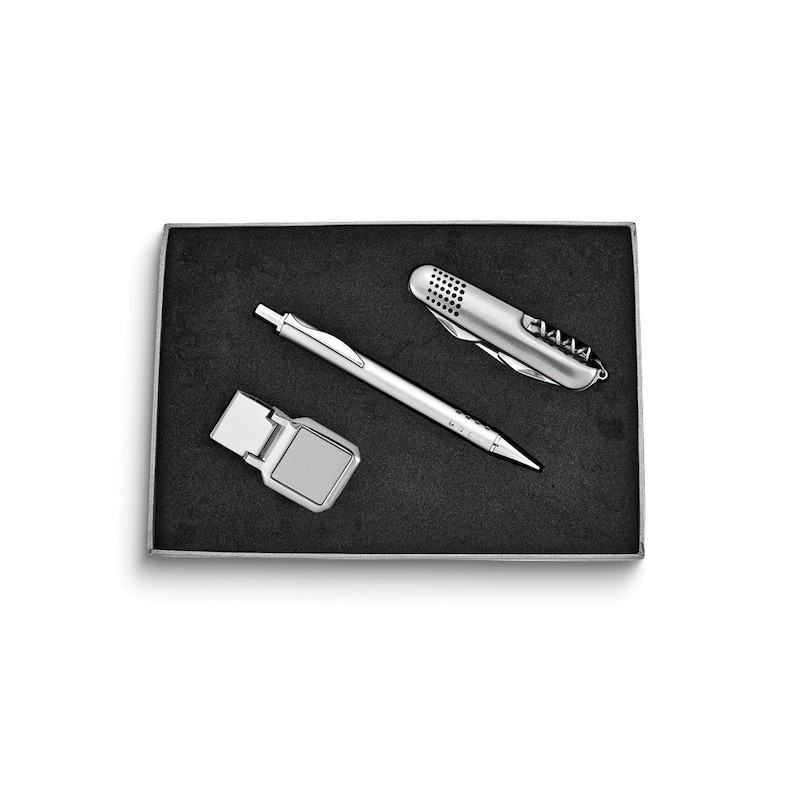 Want a unique money clip that holds your credit cards and bills while matching your pen and multi-purpose knife (corkscrew included)? We suggest getting the Curata Pen Multi-Function Knife and Square Money Clip three-piece set. The design adds a touch of elegance to your outfit, regardless of whether you are attending a fancy dinner or shopping in a grocery store. This money clip is for you if you love the balance between aesthetics and functionality.
For the Practical Man: Gerber GDC Money Clip With Built-In Fixed Blade Knife
Not to be mistaken with baby food brand Gerber, Gerber Gear is known for manufacturing life-saving, innovative outdoor gear to consumers for more than 75 years. Interestingly, the brand managed to craft a versatile money clip for on-the-go individuals. Compact and practical, the GDC money clip comes with a fixed 1.75-inch stainless steel blade knife for your outdoor excursions, with its ring acting as a secure thumb grip. This money clip can also hold bills and five credit cards for your shopping convenience.
For the Professional Man: ARW Metal Money Clip
Crafted from carbon fiber, ARW's minimalist metal money clip is a slim, functional tool that employs RFID-blocking protection technology in its aluminum plates to safeguard your credit card data from identity theft. Aside from that, the money clip can also hold five folded bills and a whopping 15 credit cards without creating extra bulk in your pockets thanks to its flexible elastic webbing. We recommend purchasing this money clip if you are a gentleman who loves to accentuate their professional look in the workplace — or anywhere.
For the Casual Man: Lindenle Money Clip
Lindenle's no-frill black money clip is made of durable steel. The basic black color is sleek — but not flashy — and versatile. The minimalist design allows it to evolve with over time. If you're looking for an option to declutter your everyday carry items but you don't want all the glitz and glamor, then this is for you.
For the Simple Man: NUBARKO Solid Titanium Money Clip

This lightweight, silver clip embodies everything you need in a money clip. This money clip is affordable and durable and boasts a simple elegance that will make you feel proud to pull it out at any establishment. It is designed specifically to hold your cash and cards without adding extra bulk in your pockets. Durable titanium ensures the clip will last long past 2023.
For the No-Extra-Baggage Man: CL Carbonlife Money Clip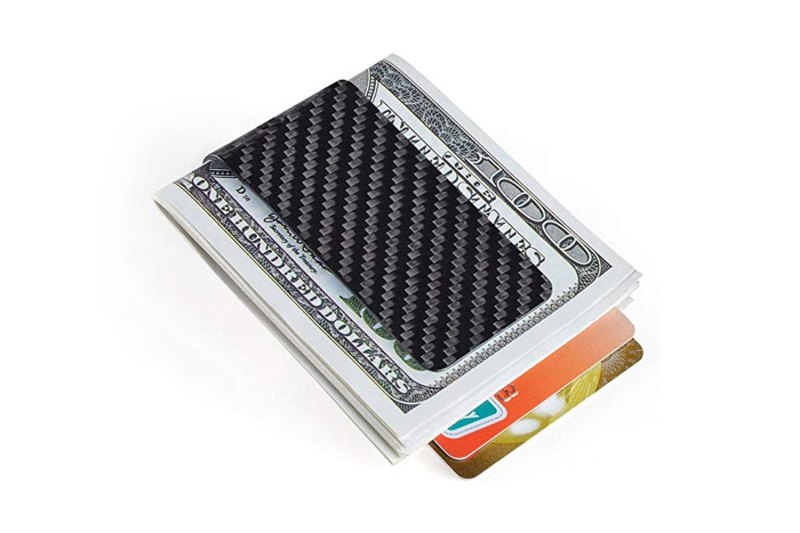 CL Carbonlife is composed of a small team that creates state-of-the-art products using real carbon fiber, a material that gives our everyday essentials a more modern look. If you're scouting for a well-designed money clip to downsize your baggage and weight, look no further than CL Carbonlife's money clip — a lightweight, affordable, and durable tool that offers the stealthy carrying security you desire. This money clip can hold your cash and credit cards securely while also providing you with enough chic style to make you happy to pull it out of your back pocket at any time of the day
For the Security Man: The Ridge Slim Metal Wallet With Money Clip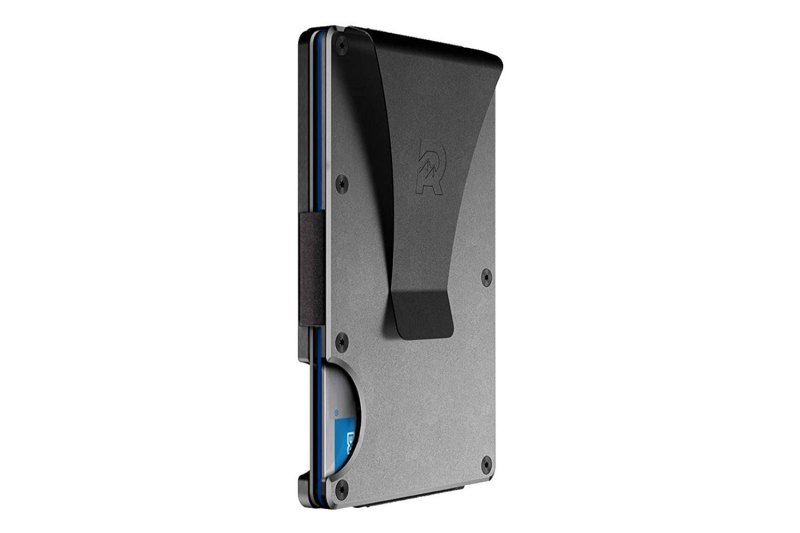 Launched in 2013 by Daniel Kane and his son, Paul, The Ridge manufactures products that help make our lives more productive and streamlined. The brand has revolutionized wallets and other essentials by employing minimalist designs that do not skimp on functionality. One example is its metal wallet with a money clip.  Though this money carrier is considered a wallet, The Ridge designed its metal wallet with a slender body that is small and light enough to pass as a minimal money clip. The added space is provided specifically for your credit cards and identification, but it was also engineered for more function. For those weary of pesky scammers, the metal body of this wallet and money clip was crafted to protect your cards from even the most powerful RFID chip readers.
Editors' Recommendations